This is a story about sustained effort...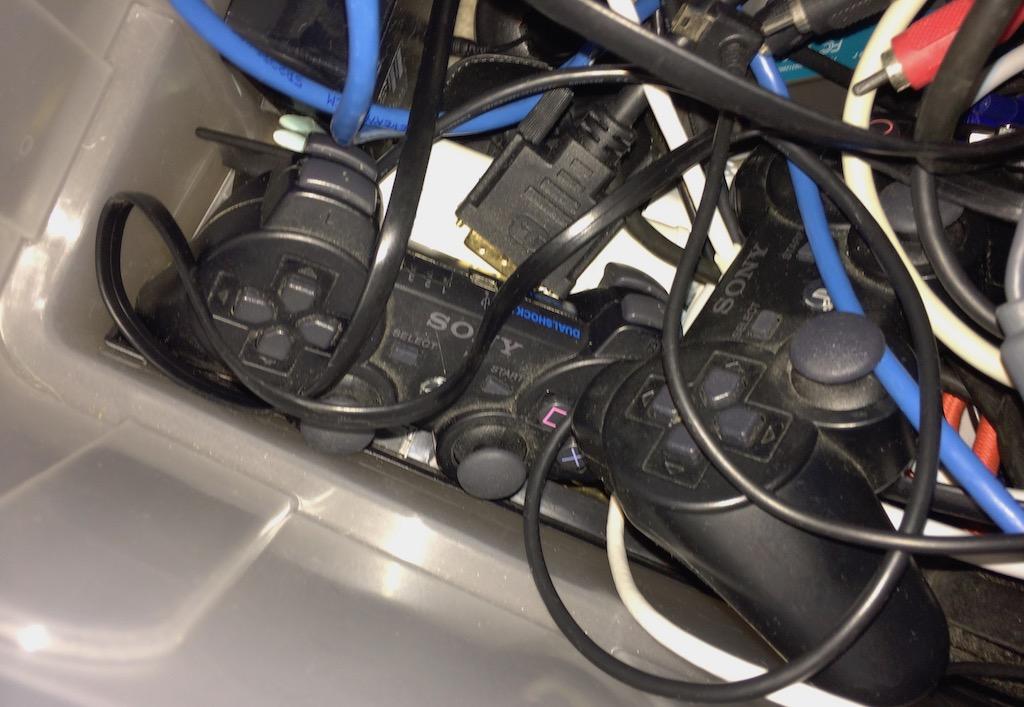 I like to concentrate on one thing at a time. I like to be hyper-focussed and blinkered, and to devote all my energy and attention towards achieving a single goal. I like to live my life in an artificially simplified way, by aggressively cutting away anything which seems superfluous; a distraction from my main task.
Unfortunately, I have several concurrent tasks:
My work
My debts
My writing
My love-life
There are more - such as friends, family, health & fitness, hobbies etc - but I'm not listing those, because I've deemed them temporarily nonessential.
In fact, I had deemed dating to be nonessential, but my life had become too lonely and austere to be bearable. I was torn between investing in my [nonexistent] social life and looking for love. I chose the latter, because of how long it had been since I'd hugged or kissed anybody. Intimacy is important.
My work is arguably a task which will never be completed, but my debts have almost been dealt with. The sum total of my savings is £30,000 and the sum total of my debts is £29,000, so I'm finally 'in the black' although it will be some time before I'm able to release the money and free myself from the bonds of usury. Then, the question is how much money do I really need to live a happy life? I have to decide about this thing people call "work-life-balance" which I always thought was a myth. Without the millstone of debt around my neck, suddenly I gain enormous freedom of choice.
My writing has been the casualty, of late.
Hypomania was rearing its ugly head, threatening to destroy all my hard work building a good reputation in the office. I got a cold and my brain was horrendously sluggish. I suffered alcohol abuse, bad diet, lack of exercise and general neglect of everything in my life, because I was so single-minded in my mission to pay back my debts. My mind was telling me how brilliant I am, that I've managed to rescue myself from a dire situation, successfully deliver some software projects, impress my colleagues, work hard and generally function in society pretty well. I've been getting up early and going to the office. I haven't been taking time off sick. I haven't had much time off on holiday. I've just worked and it's paying off, but I'm so exhausted that I'm going a little crazy. It's hard to deal with the reversal of fortunes; my boom and bust real life triggers psychological problems.
During 3 years of writing my blog almost daily, I never start writing a blog post on one day and then finish it on another. My mind races so much and my feelings change so violently that the tone and content of what I'm writing can veer from one extreme to another, faster than I can pour out words onto the page. One reason for writing so much so quickly, is to capture the variety of my moods and give myself a fighting chance of being able to spot more general trends. In fact, I rely heavily on my regular readers to spot those trends - they're a far better judge of whether I'm swinging into a high or low episode, than I am myself.
To have skipped days of writing really upsets me. I feel really bad when I neglect my writing and my readers.
I have no idea where my writing will take me, especially when I suffer major setbacks such as a sudden loss of thousands of Twitter followers. These things shouldn't matter, but they're psychologically damaging. My digital identity does serve as a substitute for a lot of the things which are presently missing in my life, such as a group of local friends, social engagements and a healthy relationship with my family.
That my life is so damaged should come as no surprise when you consider the magnitude of the tasks which I've been set. Divorce, drugs, alcohol, homelessness, debt and all the accompanying loss of status, stigma and family estrangement - the sense of failure, disappointment and "letting everyone down" - can each be fatal on their own. In combination, those things are a toxic whirlpool; a quicksand which nobody could ever hope to escape from. I could be very upset and depressed about all the things which are broken in my life, but instead I struggle not to get carried away with the minor miracle which has happened: I've bounced back and re-entered civilised society, seemingly without any permanent damage.
So many parts of our society are set up with the optimistic presumption that people are capable of turning their lives around and being rehabilitated, but it very rarely happens. While those who work with addicts, criminals and the debt-laden are very keen to see lives transformed for the better, the reality is that most of the stories do not have happy endings. Most of the stories have sad predictable endings, which are quite tragic.
I'm terrified that I'm going to hit a glass ceiling soon. I will have a mental illness until the day I die. I will always suffer from social jet-lag and a personality which is incompatible with the rat race. I can't change the past - the stigma of addiction and the paper trail which got left in my wake, during an unfortunate period of my life, will follow me around forever. There is no limit on what the organisation I'm presently involved with is able to see: they have access to a vast database of unflattering things, which can never be deleted. My mistakes can never be expunged from the archives.
I could delete this blog, but then where is my reply to the opinions of me expressed upon records kept by organisations who I unfortunately came into contact with?
I would be so much more vulnerable to stigma, prejudice and discrimination, if I allowed other people to lazily sum me up in a few short sentences. Human lives are so much more messy and complex than any amount of words on a page could ever possibly express. It seems like the most natural reaction to being pigeon-holed, to do something like this: to create a document so large that it doesn't even fit in a goddam pigeon hole.
It might seem obvious that I'd be quickly identified as a nut; a crackpot; a madman. That seems like an easy label to attach to me.
However, my long and successful career, the vast sums of tax I've paid, the wealth I've generated for the economy, the tangible products of my labour and intellect - all of these things contradict any attempt to lazily dismiss me as a ranting madman, of no use to anybody, who should be quietly nudged towards the fringes of society until I'm completely marginalised.
My writing is the only thing in my life I have complete control over. I can write as much as I want. I can publish as much as I want. Every act of writing and publishing is an act of rebellion - a protest at the excessive burdens of life - as well as an addition to a growing cache of proof of my productivity and usefulness. I write because it will frustrate and contradict any attempts to write me off.
On paper, I was a write-off.
Nobody would touch me with a barge pole.
If you were presented with a list of all the unflattering things about me - my mistakes; my debts; my problems - as a bullet-pointed list, then you'd have dumped me straight onto the "no hope" pile.
Technically, I don't exist, because my existence is too improbable; my problems were too insurmountable. I should not be alive. I should not be debt-free. I should not be clean. I should not be working. I should not be housed. I should not have money. I should not be out there in the big wide world, walking around like I'm a regular normal member of mainstream society.
I could place put my faith in those who have sworn to make decisions without prejudice or discrimination. I could entrust my whole future - my happiness and my livelihood - to people who've never met me, who will judge me based on a few bullet points. That seems pretty risky to me though.
This is what I anticipated would happen. I knew that sooner or later, if I kept telling my story, I'd reach a point where the rags-to-riches-to-rags-to-riches-to-rags cycle would either conclude - in my suicide - or else I would finally get a chance to have a liveable life. This document contains a vast number of mistakes and unflattering things about me, but it also charts the course of a stupendously unlikely journey, which was almost certainly doomed to failure. If somebody in a position of power is going to thwart me, I want them to do so with a guilty conscience, because they were too lazy to consider all the available information. I'm so much more than a few bullet points on a page. I cannot be dissected with a 66-page form.
Of course, it's terribly teenage angsty to think of myself as a misunderstood character. It's horribly conceited and arrogant to think I'm special and different. I try not to concern myself with such judgements and instead to concentrate on my continued efforts to produce tangible things: to create.
Lots of people have written lots of novels, journals, diaries, blogs, newspaper columns, magazine articles and all the very many other works of printed words. There are quite a lot of prolific writers, who have churned out vast quantities of prose. Does that mean I shouldn't bother? Does that mean I shouldn't even try?
I haven't been very productive during the past couple of weeks, but it doesn't matter because what I've produced is cumulative. Every little effort is slowly adding up to create some big achievements. It's painfully slow, but the progress appears to create sudden overnight success. Nobody really notices all the hard work and nobody can see where it's headed, until one day a huge milestone is reached and everything all makes sense.
The relief of having more-or-less reached one of my most important goals, is highly destabilising and is triggering hypomania: it's hard not to get carried away with the perceived magnitude of my achievement. It's hard not believe my own bullshit - that I'm invincible and that I can overcome any obstacle. It's tempting to act recklessly, believing that I'll always be able to rescue myself from disastrous situations. It's hard to keep reminding myself that my luck will run out eventually, if I keep tempting fate.
I've missed this blog and I've missed writing. I've been destabilised, but I'm going to force myself to continue with my routine, because I think it's very healthy and stabilising for me.
Sorry for the gap in my regular writing.
Tags: #writing #debt #career #privacy #socialmedia #relationships #sex #alcohol #addiction #drugs #homeless #bipolar #suicide