This is a story about being thwarted...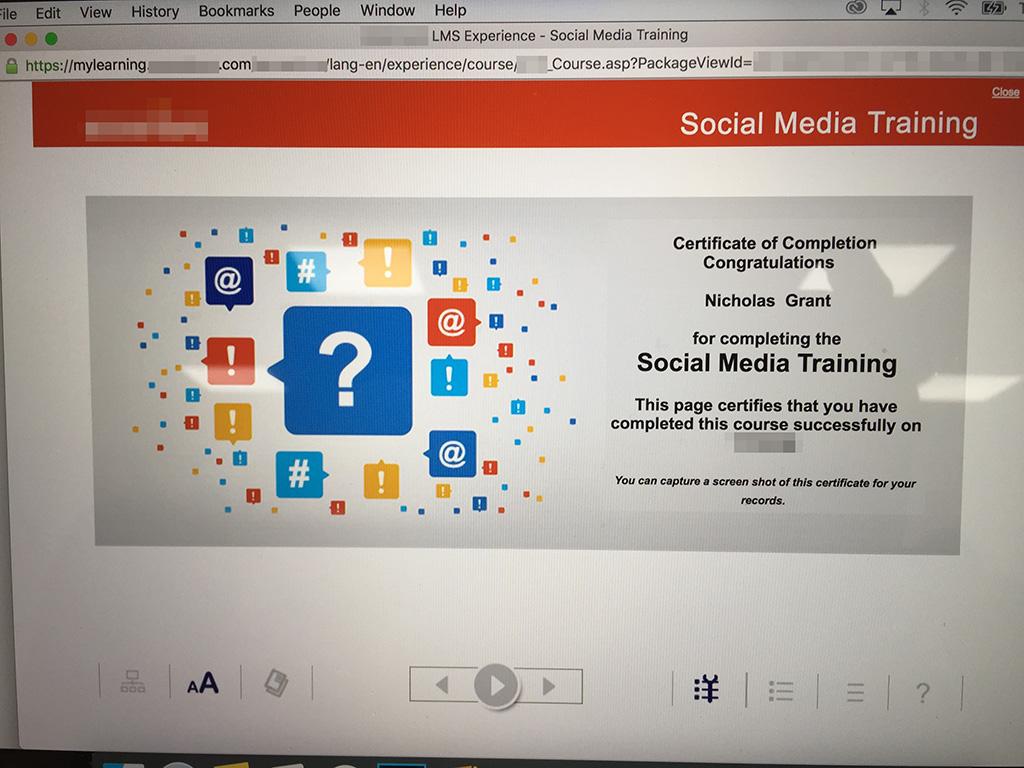 If I was prone to paranoia, I could swear that I've had more than my fair share of bad luck while trying to get back on my feet. Things should have panned out for me several times, but I've so far been thwarted by some asshats.
In September 2014 I was beginning to sort myself out after my divorce. I took a quick holiday before starting a new job. I was making good progress with the new project, but a couple of asshats took offence to me getting ahead and conspired to screw me over. Mercifully I took 'em down with me, although it was a hollow victory.
In September 2015 I'd had an eventful summer but I'd achieved a lot and proven myself to be a valuable member of the team on the project I was working on. It was a friend who rather unreasonably expected me to help him get a job and get out of the dive he was living in, which pushed me beyond my limits and made me unwell. There was also excessive pressure on me at work, but I could have coped if I'd have had a more settled personal life, such as having a secure place to live and some financial assistance.
In September 2016 I was starting to believe that I was finally going to get back on my feet, but the project I was working on was cancelled unexpectedly. With hindisight I suppose it was obvious that the project was going to get cancelled and that it was a dead-end job. It's my own fault for taking my eye off the ball. It's my own fault that I didn't immediately attempt to get another job, but I'd been so bored and miserable, and I felt like I'd been de-skilled by all the time off work I'd had. I hadn't learned anything, gained any new experience or developed at all on the project, so my self-confidence was at rock-bottom.
In September 2017 I was sacked because I was in a coma on life support and the asshat I was working with thought that unconscious people are able to make telephone calls to phone in sick. He still owes me a lot of money. Obviously I had a lot of different problems that year, but successfully delivering software projects was not one of them - never has been and never will be.
I've been working for 10 consecutive months without a holiday and I've delivered two software projects successfully into production. I got sick in May, but I was given the benefit of the doubt because I'd proven myself to be a valuable member of the team, like I always do. I was sick in January/February time and barely limping along, but because I'd already completed my project in record time nobody much cared. That's the way I work - I'm blazing fast when I'm well, but I get sick too. You don't get to have me only on my good days - you've gotta take the rough with the smooth - although I don't charge my clients for the days I'm not productive.
Even with all the gaps in-between projects and time off sick, I've still delivered a hell of a lot of software in the last 4 years and I've impressed a lot of clients and colleagues. I've achieved a huge amount, despite not being very well. What I've managed to do in the workplace is all the more remarkable when we consider that it's set against a backdrop of homelessness, near-bankruptcy, drug addiction, mental health problems, hospitalisations, being sectioned and kept on locked psych wards, suicide attempts, moving all over the country, being estranged from family, social isolation and a whole host of other things which are toxic to a person's chances of succeeding in life.
I don't want to pat myself on the back too much, but I deserve a break. It's time I made a breakthrough. It's time I'm allowed to make a breakthrough.
Every time I get close to making a breakthrough, something goes wrong which is beyond my control.
It's making me paranoid.
If I can get to the end of the month, I'll have hopefully proven my worth sufficiently with my colleagues on my current project, such that I'll be able to relax and take a holiday in October. It would be incredibly cruel and unlucky if something went wrong, such that I'm not able to go away on holiday and relax, knowing I've got a job to come back to. That's what happened to me earlier this year, when I'd booked a holiday in June but then my project ended and I found myself looking for work again.
It's good that I've been able to work for 3 different organisations on 3 different projects this year, without any asshats screwing things up, yet. Not having huge gaps between projects has been crucial to my recovery. Also, it's important to note that this year I haven't - yet - been screwed over by anybody and I've been recognised for my talents and experience which I have to offer. It's nice to feel confident in my own abilities and to feel like I have proven myself to be reliable and dependable, beyond any doubt.
Obviously, I'm very exposed - my colleagues have seen the semicolon tattoo behind my ear and must have wondered if and when I'm going to get sick, but hopefully they've now started to see that I'm very capable and productive; hopefully they're enjoying working with me and they value me as a team member. However, if I need to take any time off work sick, it will obviously raise doubts again about whether my mental illness makes me a useless loser who should never be allowed into civilised mainstream society or permitted the dignity of getting back on my feet.
I'm probably pushing things too hard for too long. I should probably have a holiday sooner rather than later, before I have a breakdown; before I burn out. However, I also want to get to the end of the month, because it's a significant milestone and it puts enough cash in the bank to leave me safe from any unexpected bumps in the road. I'm so desperate to get back to a position of security as quickly as possible, having been on this agonisingly drawn-out journey with so many dashed hopes.
Everything is set up very well for me to be able to continue working and improving my life, but I'm paranoid that something's going to go wrong and screw everything up.
I spend a lot of time thinking about the consequences of a work colleague discovering my blog. I wonder if I might be the architect of my own destruction by writing this. There's nothing here that's unprofessional though. I'm not naming my client or divulging confidential details about the project I'm working on. I'm not guilty of misconduct of any kind.
As you can see from the screenshot above, I've been trained to be paranoid. I've been trained to keep my mouth shut and pretend like I don't have any problems. Despite the walls of the office being plastered with posters which proclaim "it's OK to talk about mental health problems" they really don't mean ME. I'm expected to be faultless. If and when my faults are ever revealed, it will be the end of me. The tiniest blemish is career-ending for those of us who work in the corporate world, where we must maintain a fake professional façade of perfection at all times.
If I'm feeling optimistic I like to think that my valuable contributions would outweigh the stigma and shock of realising that my colleagues have been working with a homeless, junkie, alcoholic, bankrupt with mental health problems all along - I should never have been allowed to get past the gatekeepers and rub shoulders with those who inhabit the fit-in-or-fuck-off corporate world.
When I'm feeling paranoid I feel like I'm only tolerated because I'm reasonably good at pretending to be a regular guy - any hint of who I really am and what I've really been through, and I'll be swiftly ejected onto the street to suffer destitution and homelessness.
It's so frustrating right now, because I've almost but not quite got enough money to complete my transformation from homeless, junkie, alcoholic, bankrupt with mental health problems, back to somebody who's indistinguishable from any other corporate drone. I'm so desperate to prove that it can be done - to get back on my feet from a terrible situation. It'll crush me if I'm thwarted.
Keep your fingers crossed for me. The next few weeks are crucial.
Tags: #career #computing #divorce #homeless #mentalhealth #bipolar #depression #alcohol #addiction