This is a story about reaching the limits...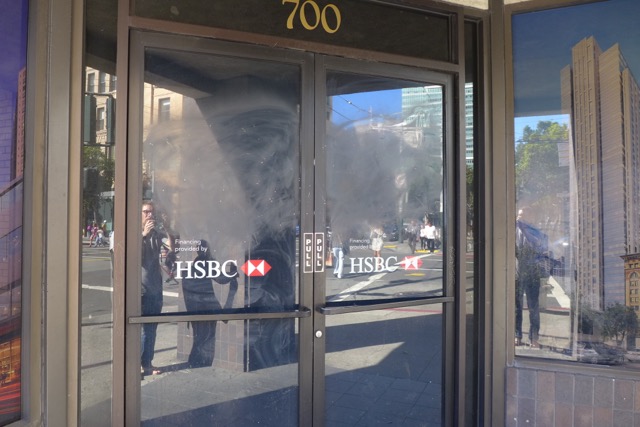 We are about to enter a consumer debt crisis. Credit Crunch 2.0. How do I know this? Well, I don't see any joined-up-thinking in retail banking, but I do see all the signs of a bubble about to burst.
In Germany, there is a central system that tracks what money is owed between every company. When you raise an invoice, you enter it in the system, and that way, you can see who owes who, and how much. You can do something called netting where all the balances are totalled up and you can then see exactly who's in debt and who's in credit.
The Germans have got that spot on. We need to know where the bad debt is, so we can contain toxic companies that are trading recklessly.
We don't have anything similar for consumer debt.
The credit-scoring system is only useful when people are applying for more debt. When they get into a debt crisis, they only show up when they start defaulting on their loan repayments, get to the limit of their overdraft, can't make their credit card minimum payments, default on their mortgage etc. etc.
I worked in Debt Management in 2012 and I listened to many phonecalls with ordinary individuals who didn't do anything reckless, but got caught in a debt trap. They were encouraged by consumer lenders to take out more loans to cover the last loans, and then payday loans to cover the interest, and before you knew it BOOM they were as good as bankrupt.
Personally, I hadn't been in debt since the age of 19 or so. This is unusual. I paid the deposit on my house. I paid for my wedding. I paid for my cars. I paid for our holidays... all with cash I had personally saved. The only way that was possible for me to do this was with way above-average earnings. This would have been impossible for anybody who was earning average wages.
I didn't really know what it was like for an ordinary person, living on an ordinary wage, in an ordinary way.
There was a huge amount of interest in my Debt Management startup, when I tried to found it in 2013. People still email me about it today. People still remember. I only worked on it for a short amount of time before I was consumed by my own ordinary life event - a divorce - which tore my stable world apart.
I wanted to let out our house, so that we had steady rental income, and I was able to defer the stress of financially settling the divorce until I had re-established myself back in London. I begged my wife to allow me to secure my life before she rained fire and brimstone on my head. She undermined everything I tried to do to protect myself.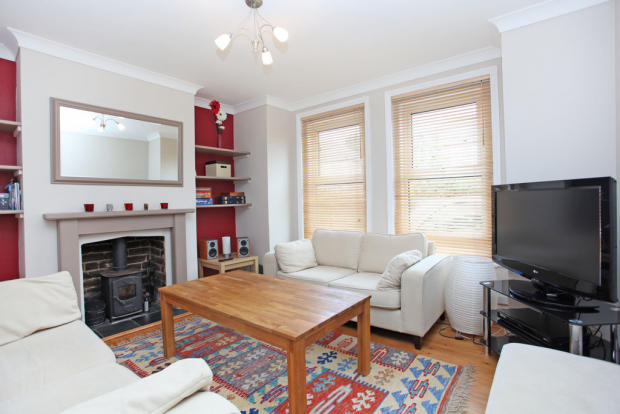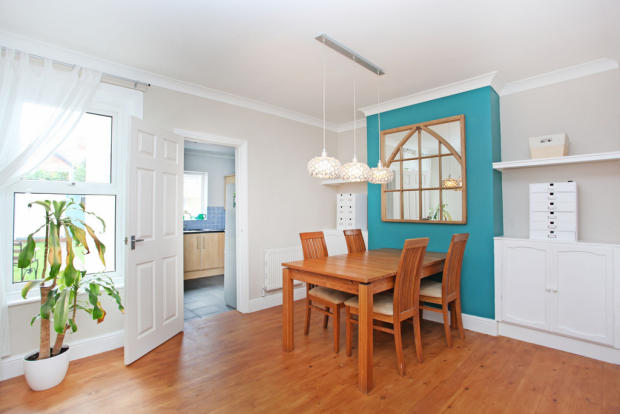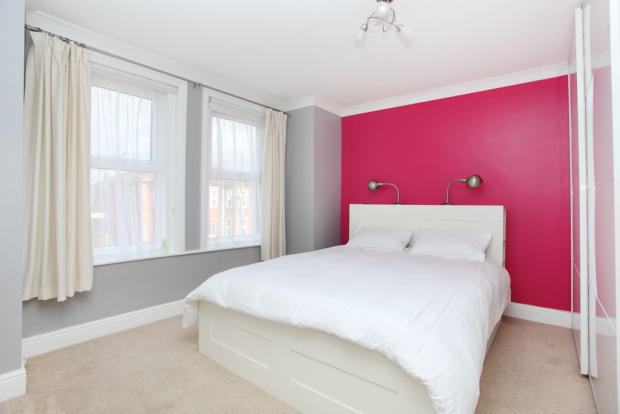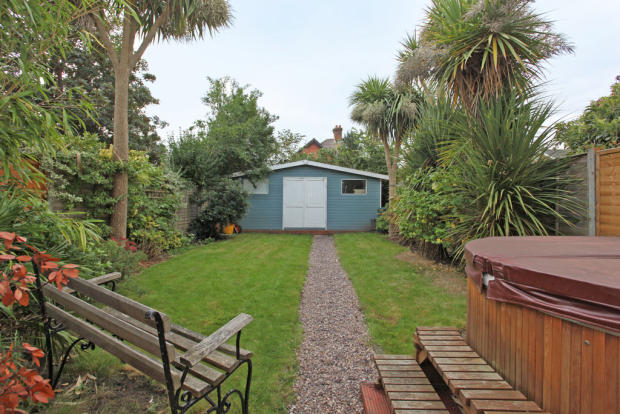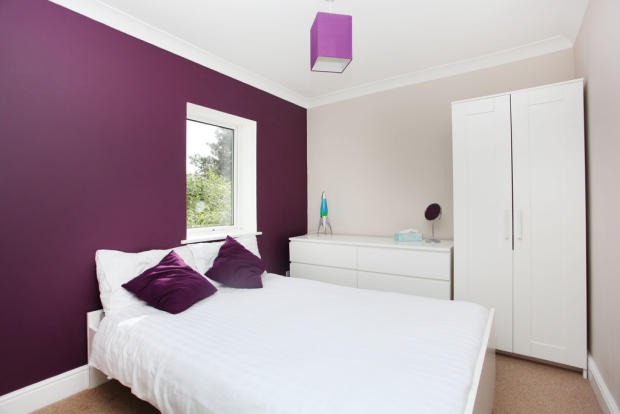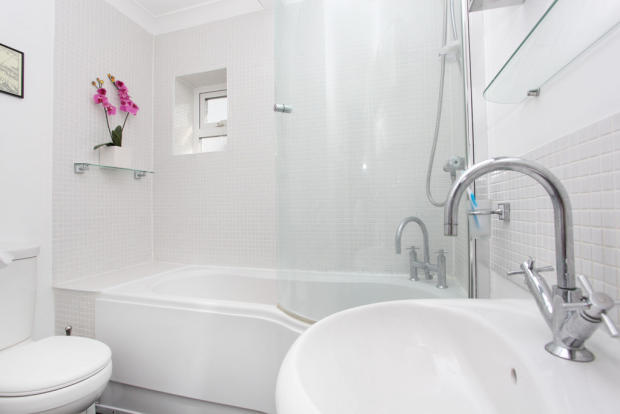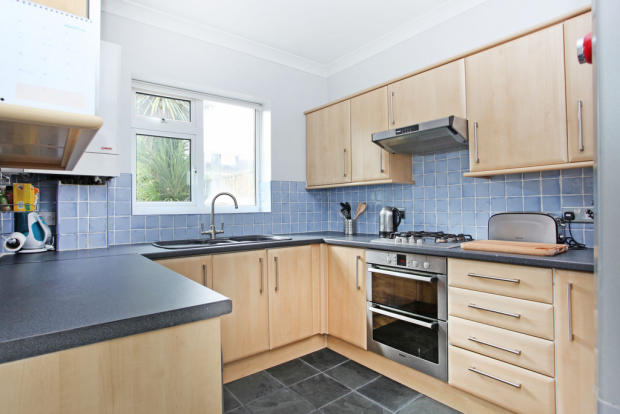 By the time 2014 started, I had managed to keep my finances ticking over with Bitcoin trading, but she had wrecked me. When the house sale money eventually came in, I was in no fit state to work. She had destroyed me. I could have sold the house in 6 weeks. She managed to drag it out to 6 months. It was fine for her, she was staying in Bournemouth and she had a job. I had to rebuild my entire life.
I had a huge cash pile, but I had been stress tested to the limit and beyond. I couldn't work. I had to go to hospital. I was a wreck.
So, I ended up spiralling downwards. I didn't borrow money, but you sure rip through it if you're unwell, living in London and trying to support yourself getting better. Especially if you can't afford to sit and wait for state support. It was a Catch 22. London is where friends and my work network are, but it's certainly not easy to get any help from over-stretched boroughs. I had to turn to the private sector. That cost me a lot of cash.
So, I don't really qualify for state support... that's right. Why should I take something which I could afford to pay for privately? Only I couldn't really afford it... I got well, but then I had no personal safety net any more.
I spent all my money keeping myself alive. I had yet to thrive. 
Other people are very good at spending my money. My ex totally forgot that I paid for everything. She felt entitled. My ex flatmate, John, went overbudget on a flat that he didn't pay a penny towards, and even took some of my furniture with him when he left. He felt entitled.
Why do people feel entitled to come and pick my pocket? I've got nothing left.
The banks have done very well out of me and I've defended them. I've not claimed my PPI that I'm entitled to. I've not frozen the interest on my loans and had unfair credit charges refunded to me. I could - in fact - just throw down my tools, and say sod this for a game of soldiers. I'm trying to prevent a domino-effect of systemic failure in the banking system, which would see bank runs and total carnage as the whole system deleverages in an extremely inelegant way.
I'm trying to help my masters avoid such a crisis, but I feel like ground zero at the moment.
I need to go to work tomorrow, but I can't. I'm not well. I have been stress tested to the limit, and it's broken me.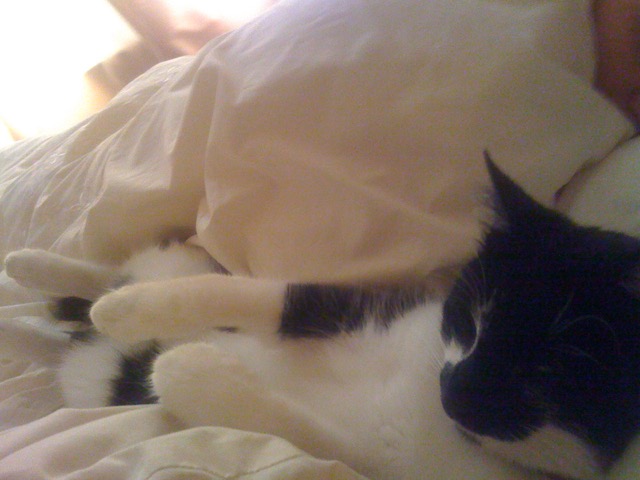 Poor Frankie lost his home, which was his castle. Look how relaxed and happy he was there in his lovely big bed (June 2008)