This is a story about strict routine...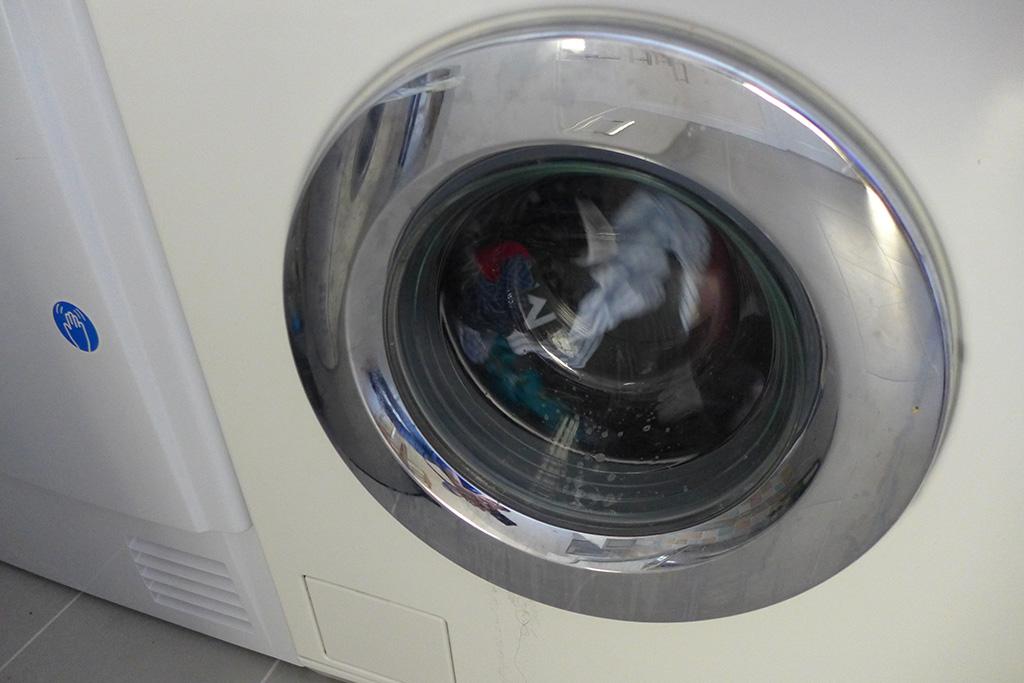 I don't feel like writing today. I saw something in the news which I wanted to write about and I even started a blog post, but then I kinda lost my way when doing a bit of research. I had selected a photo - different from the one above - and I started to feel that it was unwise to use it because it shows my face without my cunning and infallible disguise. I'm starting to think more and more about how people perceive me and the damage I could do to my own reputation if my blog was read by my work colleagues.
There are certain things that will cause people to look at you in a completely different light. There are prejudices that are so powerful that they can warp reality and turn good people into twisted grotesque imaginary monsters. To write about addiction is to bracket myself with baby-eating, granny-mugging, child-raping, ethnic-minority-murdering, every-other-bad-thing-you-can-think-of, demonised people who are blamed for all the ills in society. Your average injecting crack and heroin addict is going to commit a hundred or maybe even two hundred crimes every year to feed their habit. However, it's a non-sequitur to think that everybody who's experienced a period of drug addiction in the past is an immoral murderous criminal. "Death's too good for 'em! String 'em up!" cries the tabloid press and the public lap it up, even though the vast majority have never been a victim of crime, nor are they aware that the so-called character flaws which potentiate addiction live inside all of us.
I was going to write about that oft-used song lyric: "there's a monkey on my back". I can't say that I ever felt like I had a monkey on my back when I was a drug addict. "I'm waiting for my man" is another famous addiction-inspired song lyric, which again is something I can't relate to at all. In fact I can't relate to any of the addiction references in popular culture. I've never 'scored' drugs from a dealer. I've never been part of a drugs 'scene'. I never adopted a drug as part of my identity - I never wore clothing with a cannabis leaf or some other drug reference advertising my addiction.
There's a lot I don't understand about drug addicts even though I was one myself. I don't understand why many addicts buy crack cocaine when they could easily make it themselves with baking soda. I don't understand why addicts buy their drugs in small quantities. I don't understand why addicts buy impure and weak products at hugely inflated prices. I don't understand why there are heroin addicts when they could easily bulk-buy fentanyl, which is much more powerful. I don't know why addicts don't just stop being addicts and get rich - like me - whenever life gets tough.
Of course, I do understand all those things. I understand that the only difference between me and an injecting crack and heroin user, is that they were exposed to a drug 'scene' which brought them into contact with dealers, street drugs, needles and other drug paraphernalia. Addicts are caught in the never-ending cycle of scoring drugs, turning tricks, petty crime and everything else that's part of the chaotic life of an injecting drugs user, and the only difference between them and me is that I know that there's some hope that I can escape a miserable life of poverty. What hope does your average crack and heroin addict have of earning a 6-figure salary a month after they quit drugs? What hope do they have of ever earning a decent wage?
I've been able to use my wealth, intellect and other privileges - such as my science and technology skills - to research and obtain high purity drugs of the maximum potency at rock-bottom prices. Instead of messing around with £10 bags of crappy cut heroin, I'd do the research and find out what the chemical with the biggest bang for my buck would be, and then buy it in bulk.
What happens when you have access to a practically unlimited amount of drugs and a practically unlimited amount of time to use them, is that you discover the meaning of the word: practically. It's practically impossible to satisfy a desire for addictive drugs. Given enough drugs and enough time, you just die. Eating, drinking, sleeping, personal hygiene, bathroom breaks and other bodily functions are put on hold for as long as possible. There are some addicts who are perfectly functional - they go about their daily business under the influence of drugs and they can carry on like that for years. That's not really addiction though. Addiction specifically means harmful drug use. Smoking, for example, harms the health of the smoker and the health of those who have to breathe their second-hand smoke. Arguably a pill-popper isn't an addict at all, if the pills are not causing health damage. My own addiction took the form of the very worst kind: the insatiable appetite for a drug to the exclusion of everything else, including the basic necessities for human survival.
At some point drug-taking either becomes a chore - it's something which has to be done to stave off the unpleasant withdrawal symptoms - or it becomes so destructive that destitution and death become certainties. I'm sure there are a handful of homeless people who could see that their addiction was making them unable to work and unable pay their rent or mortgage, and they would be evicted eventually, but they didn't want to stop the drugs: they'd rather be homeless, living in a tent or otherwise sleeping rough, and able to carry on with their addictions. Most homeless addicts probably couldn't see any hope of avoiding homelessness if they quit - there was no incentive. The drug-taking becomes a chore and there's no hope of escaping the dreadful circumstances when you fall too far; the health damage is too severe and the behaviour patterns are too entrenched... rehabilitation would take years, and the best possible hope for those people who dropped out of mainstream society for a long time, is that they could become burger flippers, shelf stackers, toilet cleaners and street sweepers. I have nothing against the untouchables on the bottom rung of civilised society, who do the worst jobs for the worst pay, but it's hardly an enthralling prospect to be shackled to a dreadful job which doesn't pay enough to cover rent and bills, and robs a person of their time and freedom. Given the choice, I'd rather be begging on the streets.
My life is a chore. I'm doing things which I've done a million times before - so there's no doubt that I'm extremely capable of doing my job - and I'm working on projects which are exactly the same as every other project I ever worked on. It doesn't matter if it's Space Invaders, torpedo guidance, stockbroker share prices, computers for schools, public transport, investment banking, government... whatever. Same shit different day. I make systems which are just like the old systems. It's like painting a white wall with white paint, over and over and over again.
Life's a stupid pathetic pointless game. Money is the 'score' and the more you have of it the better player you are, supposedly, but everybody starts with a different amount and the ones with the most are cheating the most. There are other ways to score points, such as academic qualifications, but again, those who start with the most money have the most leisure time to pursue academic interests and surround themselves with people who'll help them obtain those qualification. Winning a game of chess doesn't mean you're smarter than your opponent if the game wasn't on the clock. Winning a game of chess doesn't mean you're smarter than your opponent if you were raised by chess grandmasters and your entire childhood was structured around a single purpose: to make you into a brilliant chess player.
As we scurry around desperately trying to comply with the rules of the game, which mostly means being exploited by capitalists and living in constant fear of losing our job, our home and our children, we surely must stop and think that this is insanity. Why would mortal creatures waste their precious time playing a rigged game, for the benefit of the rentier class who oppress them and profit from their labour?
It must surely be due to drugs and drug addiction that the present situation is allowed to continue. How else are people able to buy alcohol, cigarettes, tea and coffee if they don't have miserable exploitative jobs? How else could we tolerate the intolerable except with massive amounts of anti-depressants, anti-anxiety drugs, tranquillisers, sedatives and sleeping pills? Why would we bother with the miserable commute and the horrible work, unless there was the promise of some artificial and chemically induced bliss during our breaks and at the end of the working day?
You can have as many slaves as you want, but they won't work without coca leaves, khat, betel leaves, areca nut, tobacco, tea and coffee. Fear, intimidation, pain and torture will only get you so far. There needs to be carrot as well as stick.
If you watch enough X-Factor and Pop Idol on TV then you'll see that all anybody has ever wanted for their whole entire life - more than anything else - is to be a singer. Why then are those who succeed against the odds in becoming a rich and famous pop singer, are very often afflicted with addiction problems and many die young?
Consider how hard it is to escape from the poverty trap. Consider how hard it is to escape the rat race. Consider how hard it is to accumulate enough wealth to be truly free. Consider the effort and exertion necessary to break the chains and liberate yourself from the shackles of capitalism and bullshit jobs.
Unfortunately, most people's idea of freedom is flawed. Are you looking forward to your retirement? Why? You'll be old and your health will be declining... why didn't you retire when you were young and fit? Are you looking forward to fame? Why? You'll be working for your sponsors; you'll be working for your fans. Are you looking forward to being rich? Why? What are you going to do when you are? If you spend your money you'll be poor again, and you'll be just as much of a slave as you ever were, except you'll have developed expensive tastes.
Drugs strip away all of capitalism's artificial constructs. A £10 bag of heroin will get a billionaire just as high as a homeless penniless person. Drugs can - in a way - become a way of life which has much more meaning than the pursuit of wealth. However, the insatiability of a drug addiction; its intrinsic destructiveness and lack of meaning beyond the internal experience of the drug addict, leads inexorably to the desire to use drugs as a form of protracted suicide.
Art is the only known antidote, but art is denied to the vast majority of humanity. Only wealthy spoiled trust-fund brats are truly free enough from the tyranny of capitalism to be artists. Of course many of the spoiled brat offspring of the ultra-rich will become drug addicts, because they're too stupid to appreciate the incredible privilege it is to be able to be an artist.
Perhaps the other choice is to bury ourselves in bestial behaviour. If you're blessed with enough stupidity and ignorance to be happily consumed by your reproductive efforts, all the best to you - enjoy yourself. Sadly, this isn't an option for those who've read too many books and newspapers, and have become aware of the absurdity of existence - ignorance is bliss, and there's no returning to those blissfully ignorant times once your eyes have been opened to the stark reality of human life.
In a godless world with no afterlife, free from magic, spiritual and otherwise ethereal non-existent mumbo-jumbo, there's little which is comforting and inviting in a hostile universe which obeys strict mathematical laws. Just a few hundred kilometres away there's the vacuum of space, where you'd just turn into a frozen corpse and float around weightlessly for billions of years. And you're worried about losing your minimum wage zero-hours contract McJob cleaning toilets just so that you can give every penny you earn to a capitalist, even though you already give every waking hour of your life to a different capitalist? Don't you feel conned; cheated?
I don't feel like doing much, but is that really surprising? Is it so surprising that life feels like such a chore?
Tags: #addiction #suicide #capitalism #religion #drugs #legalhighs