This is a story about changing the law...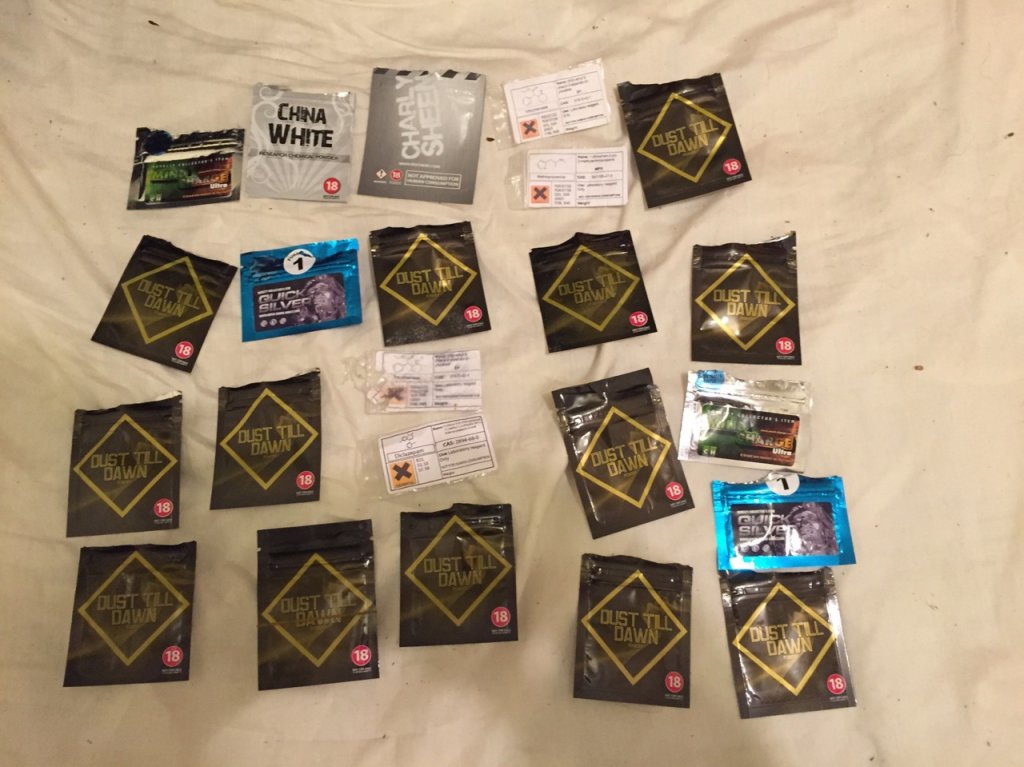 In 1920 in the UK, heroin and cocaine were made illegal to possess - if you were alive when heroin and cocaine could legally be bought and sold, you're 98 years old, or older. Assuming that becoming a drug addict isn't generally possible until you're old enough to obtain money, score drugs and get high without your parents noticing, let's assume that you'd have to be a 12-year-old heroin addict back in 1920, in order to have been affected by this change in the law, which means that you'd be 110 years old today, assuming you're still alive.
Having tried various antidepressants and mood stabilisers which were prescribed by my doctor, I became frustrated with the fact that most of the medications available to those who are suffering with depression, are slow acting - taking some 6 to 8 weeks to become effective - and they cause weight gain, sexual dysfunction and somnolence. Given that I valued my appearance, my sex life and my job, the side effects of the medications on offer were intolerable.
Through extensive research, I found many medications which are not commonly prescribed, but which had shown considerably better efficacy in clinical trials than the SSRIs and other antidepressants which were on offer through the NHS. These medications were not controlled substances, so I was able to legally purchase them from overseas pharmacies and have them delivered to me in the post.
My self-experimentation led me to a medication called bupropion - marketed as Wellbutrin - which is actually France's most popular antidepressant, but doesn't have a license for use as an antidepressant in the UK. Bupropion was very effective and fast-acting - it alleviated my symptoms of depression, and appeared to have no intolerable side effects. However, at higher doses I suffered insomnia and panic attacks. I discontinued its use.
Growing more desperate to find something as effective as bupropion - which had given me welcome and much needed relief from my depression - I turned to a group of medications for treating Parkinson's disease. These had terrible side effects, including a period where I became narcoleptic. Clearly my self-experimentation had become risky and I even induced in myself pseudo-Parkinson's symptoms briefly, which mercifully went away soon after discontinuing my experiment with L-DOPA, without lasting damage.
You have to understand that it was my desperation to feel better after years of suffering with depression and low mood, which drove me to take these risks and use myself as a human guinea pig. Given how suicidal I had been, there was only upside for me - if I died, that was likely to happen anyway through suicide; if I felt better - even briefly - then I had succeeded.
Through a tabloid newspaper, I became aware of legal highs. The tabloid newspaper's sensationalistic coverage of the legal highs was a great advertisement for something I hadn't known about or tried before. I was ready and willing to experiment with legal highs, given that I had already exhaustively experimented with all the medications I could lay my hands on.
The very first legal high that I obtained was bk-MDMA, also known as methylone. This chemical cousin of MDMA - also known as ecstasy, Molly, Mandy, X etc. - had similar properties but lacked a lot of the telltale giveaway side effects of MDMA, such as jaw-clenching and other involuntary mouth movements known colloquially as "gurning". Its mildly stimulating effects restored the energy and enthusiasm for life that had been stolen from me by depression - it was instantly curative, which is everything I'd ever hoped for.
bk-MDMA was made illegal in the UK in April 2010, but thankfully I was not addicted to it. No plan had been made to help any of the people who had become addicted to the legal highs, which overnight became illegal highs. No detox and rehab places had been made available. No medical support was available. No addiction counselling had been made available. Nobody thought about what would happen to all the people who had become addicted to substances that were completely legal one day and illegal the next. I was one of the lucky ones - I was able to abruptly stop taking bk-MDMA, but of course my depression then returned with a vengeance.
After 2010 followed a period of cat-and-mouse where those people who were addicted, or like me were self-medicating using legally available substances, were then driven out of dependency - not through choice - to then seek an alternative, which global free-market capitalism was only too happy to provide. Out of desperation, I obtained and experimented with every legally available substance I could obtain, in order to treat my medication-resistant depression.
Sadly, during this time I experienced total burnout due to the demands of my business, the collapse of my marriage and subsequent divorce, and other factors which put me at risk of addiction. In this perfect storm, I was careless and ended up experimenting with a substance which all my research had told me was exceptionally risky and should be avoided. Out of desperation I tried a substance I said I never would. It turned out to be fiendishly addictive, even though it was legal.
The cat-and-mouse game of making substances illegal - criminalising the unfortunate addicts caught the trade war - had absolutely nothing to do with health and public safety... I was one of the victims finally caught me in the net and criminalised, through no fault of my own. I had an addiction to a substance that had become illegal overnight, with nothing put in place to help me escape addiction's vice-like grip. No detox, no rehab, no treatment, no legally prescribed substitute, no medical advice, no support, no guidance, no nothing - I just woke up one day, and I was a criminal. I was wilfully and knowingly criminalised by my own government.
My attempts to stay on the right side of the law are documented above. Pictured are legal high packets of substances that could be legally bought until as recently as 2016. These could be bought in shops or via the internet. I attempted to find a legal substitute, so that my addiction did not make me a criminal, but even this route became barred to me. Addictions do not respect the law, just as much as you cannot make a law that says "all people called fred must by law become dogs" and POOF! suddenly all Freds magically turn into a dog - that's wishful magical thinking. One cannot simply legislate to get rid of addiction - addiction is an illness and it needs to be treated.
I'm not pro-legalisation. I don't think that all drugs should be legal. I think that drugs are dangerous. However, it's clearly immoral to criminalise an addict.
If I was committing crime - such as theft - to fund my habit, then I agree that those crimes have been crimes for a very long time. However, what is my crime? What crime did I commit? How did it come to pass that I'd become a criminal, with no opportunity to avoid it given my dependence on the substances in question?
The police, using their discretion, saw fit to caution me on multiple occasions for the same offence - namely possession of a controlled substance. Normally this wouldn't happen and breaking the law for a second time would automatically lead to prosecution, but perhaps the Crown Prosecution Service saw that as a test case, it would have set a disastrous precedent for their new laws.
The New Psychoactive Substances act of 2016 hinges on the central word: psychoactive. In order to obtain a conviction, it must be proven beyond reasonable doubt that the substance deemed illegal is in fact psychoactive. However, as anybody who has read the mighty tomes Phenethylamines I Have Known and Loved and Tryptamines I Have Known and Loved by Alexander Shulgin, will know that it's impossible to predict which substances will be psychoactive and which will not, without experimenting on a human test subject. Ethically it is not conscionable to experiment on humans, purely for the purposes of obtaining criminal convictions, but it's the only way that a conviction could viably stand under the government's new law - otherwise the test of beyond reasonable doubt cannot possibly stand because the burden of proof has not been met to prove the psychoactivity of a new and novel substance.
Today I'm clean and substance-free, but I have police cautions which will remain on record for life, and will not be 'filtered' until 6 years have elapsed, which prevents me from working in jobs which require an enhanced level of background checks. I cannot, for example, use my outdoor pursuits instructor qualifications to teach children to rock climb, abseil, sail dinghies or walk in the mountains. I leave it to the reader to decide whether my punishment is commensurate with my crimes, and what danger I pose to the general public.
I take a huge risk writing about this so publicly, but I feel that it's more important to publish this information than it is to maintain my privacy and anonymity. I feel sorry for those who, like me, have been criminalised by a government that doesn't give a damn who's victimised by their legislation, and whose lives are consequently ruined. I'm very lucky that I don't have a criminal record. Others have not been so lucky, because they are not so well educated and informed as me - they're vulnerable.
Drug addicts will always be a convenient scapegoat, because they're weak and vulnerable. I hope that in telling my story, you can see that addicts aren't evil, immoral and lacking in willpower. Our circumstances dictate the outcome - we don't make our choices freely.
Tags: #addiction #drugs #legalhighs