This is a story about wanting to die...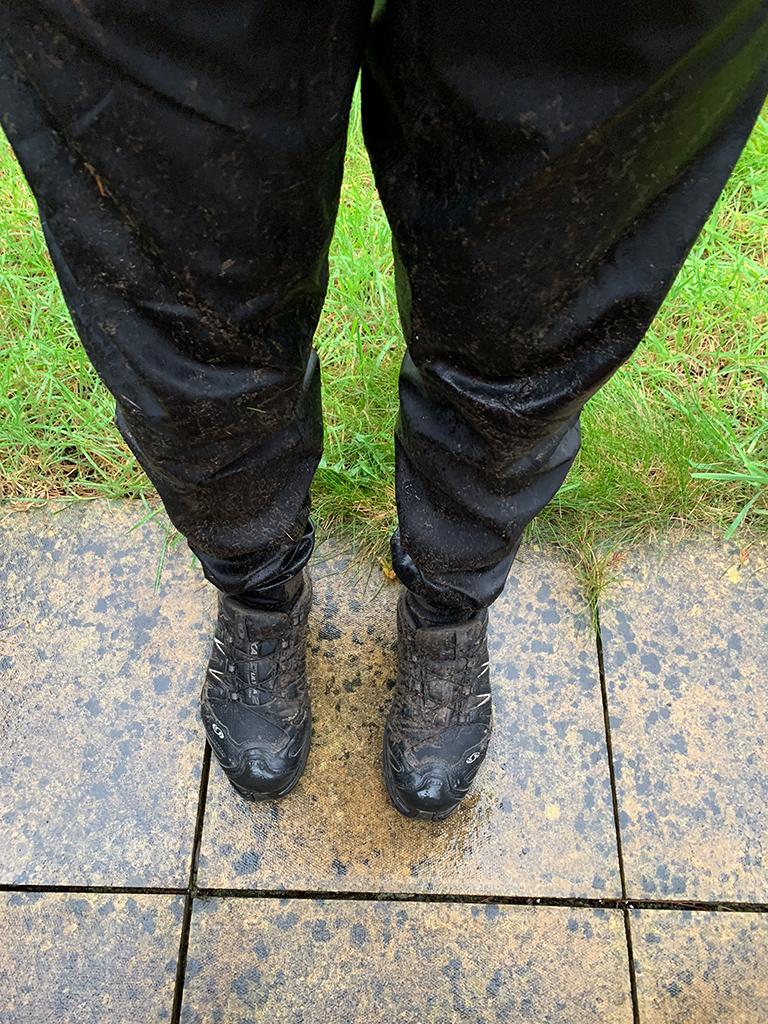 I've wanted to commit suicide for years and I've made several attempts, all of which have ended up with me in hospital, either in intensive care, and or high dependency, for weeks... months and months if you add up all that time. You might say that you think that I don't want to die, because I haven't succeeded [yet] and you would be correct: I want to want to live; I want to not want to commit suicide. But I did want to die and I did want to commit suicide. When I came out of a coma in intensive care in hospital, a doctor asked me if I was pleased that they saved my life. Honestly, I was not pleased at all.
More often than not, depression - as a mental illness - has no rational explanation. Grief and other circumstantial depression, although devastating, can be explained with relative ease; can be well understood. Stranger, it seems, is depression where the cause is not so immediately obvious.
Examining my own depression and wish to commit suicide, we can see a number of obvious circumstantial problems:
Estranged from family
No social support network
Very small number of close friends, none of whom live nearby
Enormous debts
Single
Can't remember the last time I had a hug
Boring, unrewarding and unchallenging profession [at times]
Physical illness, making me unable to work [at times]
No [realistic] prospect of escaping my predicament
No hobby/passion
Isolated, hermit-like existence
Troubled past; guilt, shame and regret; some bitterness
So, if we take all of that in aggregate, it seems like no wonder that I would be suicidally depressed, discounting even the irrational and almost-impossible to explain depression, which inflicts so many people whose lives do not have these problems (although they might have their own set of problems).
Let's revisit my circumstances, today:
Money in the bank; savings
No debt
Plans to see my sister and niece
Two friends who live nearby, although one is locked down due to COVID-19, so we can't meet
Rewarding and challenging work
Well-paid work; feel respected and valued
Physical health is OK, just a little unfit
Have managed to escape enormous debts, and become debt-free, against the odds
Have a hobby/passion: mountain biking
Leave the house to go mountain biking
Okay, so there are still some areas which need improvement but it's an incredible turnaround from my situation, which I've had to endure for years. I have to pinch myself to see if I'm dreaming. Nobody should have been able to escape from the homelessness, near-bankruptcy, crushing debts and the total destitution which I faced alone. It's like I had my death sentence commuted; it's like I received a royal pardon.
The picture at the top is of my muddy feet. Nobody goes out in the mud and the rain, in the cold autumn/winter of the UK, unless they are in a good place in terms of mental health. I'm not saying that I'm 'cured' or even that I'm 'happy' but I'm making some real tangible progress. I have hope for the first time in years and years.
My mental health is incredibly fragile. My 'recovery' (hate that word) is incredibly fragile. I have no idea whether my mood is going to crash, worse than ever, and I'll be back to being suicidal. Every time I attempt suicide, there's a very good chance I'm going to succeed. You might think that I'm just being melodramatic and/or attention seeking, and that I have no intention of committing suicide, and never did, which is why I didn't succeed. If you like, I will share my medical notes from the emergency department and intensive care/high dependency: I didn't succeed because I was incredibly lucky; for example, the medical team gave me about a 30% chance of survival, last attempt. The time before, I had even less chance of survival. There's no denying the truth: when I have attempted suicide, it's not a cry for help, nor has it been 'botched' by me... it's been pure blind chance that I've been discovered before I died. I've never phoned emergency services or phoned for help in any way whatsoever; quite the opposite.
So, on World Mental Health Day, I'm really sorry for all the people in the world who are suffering. I feel your pain. I share your pain. It makes me very sad that mental health problems are so prevalent in the world. I wish we would do something to help improve the circumstances of people's lives, because that can make a huge difference. Instead of giving trillions of dollars/pounds in bailouts to banks, we should be giving each and every family a life-changing amount of money, so that they can afford to live without debt, in secure housing, and not have to work shitty soul-destroying jobs; we need the time to connect with our community and maintain a social support network; to make [and keep] friends.
Look after yourselves today, and every day. Email me if you're feeling suicidal.
Tags: #suicide #mentalhealth #depression