This is a story about the control of information...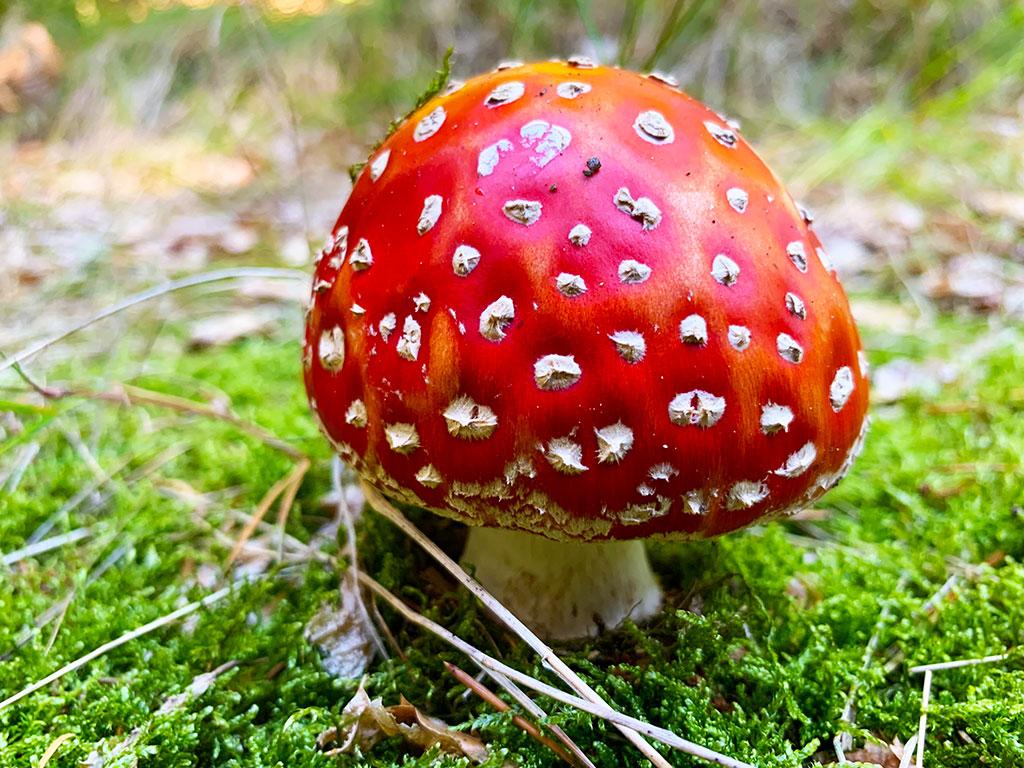 As is often the case, something I have read or watched has prompted me to write. Today, I felt the urgent need to write about methods of killing yourself. I felt compelled to document every single method of committing suicide, which I could possibly think of.
The reason why I would write this down is that the thing which most often draws visitors to my website is something I wrote about suffocation - asphyxiation - as a means of suicide. People also come who are desperately trying to cure themselves of their problems with mental health, alcoholism and addiction. People visit my website for all kinds of different reasons, but as a source of information on how to kill yourself, my site is one of many millions. Our libraries are full of books which explain in exquisite detail how people have ended their own lives, since we took pen to parchment, or chiselled runes into rock. For those who seek, they will find.
I've noticed a lot of criticism of the owner/operators of forums where suicide is predominantly discussed, and prominent popular indviduals who have large social media followings have been criticised for their participation in the online discussion of suicide which has coalesced around their digital persona.
We have to be very clear about something here: people need and want to talk about suicide. Making it a taboo subject, and ridiculous fantasies about book burning and the modern-day digital equivalent - banning websites - fails to address any of the underlying causes of why people take their own lives.
People don't kill themselves because they're encouraged by others, online. People don't kill themselves because they're able to easily find the information about the methods of suicide. The reasons why people kill themselves are as complex as the individuals who end their lives prematurely, and to point the finger of blame is pointless; futile.
While it might be true that we see 'outbreaks' of suicides which cluster together geographically, almost like a conventional viral, bacterial or parasitic infection, passed from person to person, this does not mean that newspapers, magazines, TV & radio stations and the modern digital equivalents, should never talk about suicides, or the methods. There is no evidence to prove that journalistic guidelines have in any way reduced the likelihood that fellow friends, classmates and other people in the vicinity of a suicide, will commit suicide themselves. We are missing the point: if one person in a particular area of the country, of a certain age, living a certain lifestyle, is compelled to end their life, then why should we be surprised that there are many others who are living on the edge too? It is absolutely untrue that the media and the internet is in any way shape or form responsible for pushing and/or prompting people to end their lives.
We also have to answer the difficult question: is it ethical to force a person to live a miserable and unbearable life? Is it unethical to force a person to endure unending suffering?
A documentary I was watching particularly annoyed me when a so-called expert came onto the program to say that suicidal thoughts are usually fleeting, and quickly pass; they essentially said that depression is temporary - in a particularly dismissive manner - and that we should shut up and put up with it. This made me furious.
People don't end their lives whimsically. Suicides are meticulously planned. The formation of the idea of killing one's self is something that has taken place during years of terrible suffering. I say that it is unethical to act in any kind of way to prevent a suffering person from achieving relief from the terrible torments which they have decided are too unbearable. It's their life at the end of the day. It's selfish to ask them to keep living an intolerable miserable suffering-filled existence... for what reason? So that you don't feel sad? Get over yourself. Get a grip. Have some compassion. Show a little empathy.
I believe strongly that suicides are 100% preventable, and that we should aim for zero suicides - nobody should ever commit suicide. However, the solutions are well beyond the scope of this essay, and ask the reader to think the unthinkable, such as improving people's lives, instead of fobbing them off with cheap anti-depressant tablets and abysmal "behavioural therapy" courses developed and delivered by a group of people with the collective IQ of a slug. The evidence is clear: suicide is the number one killer of men under the age of 50, and the suicide rate in young girls and women is growing faster than ever before. Yet, the approach remains unchanged: ineffective medications and ineffective psychological therapies. Also, the circumstances get worse and worse: youth unemployment soars, personal debt soars, global warming and climate change rages out of control, and the chance of having a fulfilling happy life diminishes by a vast amount every single day.
---
So, you came here for the good stuff, right?
OK, here are all the ways you can kill yourself, separated into some different sections.
Poisonings and Overdoses
Almost every substance which a normal person can obtain will result in a slow and painful death. Anybody can find a poisonous mushroom or plant - such as deadly nightshade or hemlock - which will kill you, but it will be extremely unpleasant. It's possible to purchase a large quantity of paracetamol, for example, which will easily cause fatal liver failure, but this is a particularly slow, painful and unpleasant death.
Deaths by overdose are hard to achieve with so-called 'safe' modern medications. Your doctor is unlikely to prescribe you enough opiates to allow you to kill yourself, unless you stockpile your supply, and slow-release formulas can make it hard to commit suicide using swallowed tablets. Barbiturates, which are the number one choice of doctors who wish to commit suicide, are never prescribed. There are deadly medications, such as warfarin, but to obtain them is almost impossible.
Were you able to obtain a poison such as strychnine or cyanide, your death would be surprisingly slow and painful. Potassium cyanide particularly, would not be a pleasant easy death, unless combined with a large dose of sedative and a painkiller, because it essentially induces a heart attack.
Blood Loss and Other Trauma
The body has developed very advanced mechanisms to cope with severe lacerations, and blood vessels will spasm and contract to contain loss of blood. The arteries are generally well protected by the anatomy which has evolved to keep us alive.
Generally speaking, cutting the jugular vein(s) is a reliable method of suicide, but there are many variables: the blade must be sharp, the aim must be true, and the cut must be made with force and certainty. It's more likely that you will end up with a profusely bleeding laceration than a lethal wound.
Cutting one of the carotid arteries must surely be the most reliable way of killing yourself with a knife or razor blade, but detailed anatomical knowledge and a willingness to undergo immense pain, while conducting this surgery on yourself, makes the task almost impossible.
Plunging a sharp object in-between your ribs and into your heart or one of the biggest blood vessels in your body will kill you very quickly, but the chance of you hitting your target is low.
The Japanese Samurai favour disembowelment as an "honourable death". Do not recommend.
Self-immolation would be incredibly painful, and your death would be caused by suffocation: the flames would consume the oxygen from around your body, and your lungs would be burned so badly they would not function. Definitely do not recommend.
Falls From Height
Yes, these will kill you. There is a well documented case of a man who survived a fall from the Golden Gate Bridge, which is about 67 metres (or 220 feet for those who prefer imperial units). In rock climbing terms, that's about 1 rope length, and there are lots of documented cases of rock climbers who have fallen from the top of a cliff and survived.
This is all about the height, and the surface you're landing on. Maximum height and solid landing surface = more certain death. I would say that 8 storeys or more, landing on concrete, rock or something similar like that, would guarantee 'instant' death. Bear in mind that you would need to jump and also endure the fall, which would both be very traumatic, but it would be a 'quick' death versus a poisoning or overdose, for example.
Hanging
Most people who have hanged themselves have died from asphyxiation, and have suffered an incredibly awful death. Death by hanging has a high success rate, but we should be mindful that the final period of that person's life was unimaginably terrible. To asphyxiate elicits one of our most primal panic responses - the hypercapnic alarm response - and we know that many people who have hanged themselves have taken 30 to 90 minutes before they have finally expired. This is one of the most unpleasant deaths I can imagine.
For a hanging to be a quick death, the neck should be broken or the body should be decapitated - either outcome achieves the desired outcome, which is a quick death. It would be advisable - although I advise nobody to commit suicide, of course - to err on the side of caution, and ensure that the 'drop' is sufficient to break the neck at the very least, and if decapitation occurs, then it's far preferable to the alternative: a lengthy asphyxiation.
Electrocution
Most modern domestic and commercial electrical systems are fitted with systems to prevent electrocution, and as such you would be unlikely to be able to electrocute yourself by, for example, dropping an electrical appliance into the bath-tub while you were in it.
In the interests of a full and frank exploration of all the available suicide options, I must tell you that it's possible to obtain a lethal electrical current by simply removing the cover of your fuse box, where there are live parts which do not have the protections which you have throughout your house or other premises.
Touching a live electrical conductor will hurt, a lot, but it won't kill you. In order to kill yourself by electrocution, you must first grip something which is earthed - such as a copper water pipe or the earth clip for your house, usually marked with green and yellow striped insulation - and then touch the live source of electricity with your OTHER hand. Then, the electrical current will flow across your body, through your chest, and your heart will either be very badly damaged or at least enter ventricular fibrillation, where it is unable to pump blood, causing you to lose consciousness immediately.
It's possible that you might only receive a 'mild' electrocution, leaving you with very bad burns, tissue and nerve damage, but otherwise alive. For this reason, it's probably inadvisable for anybody except a trained electrician to commit suicide using this method.
Asphyxiation, Drowning, Suffocation etc
As I wrote before, the hypercapnic alarm response, which is your body's natural reaction to high carbon dioxide levels in your bloodstream, will cause incredible panic and suffering. As such, drowning yourself by attaching weights to your body and jumping into water, would be a terrible, terrible death. Do not recommend.
To attempt to suffocate yourself, perhaps by putting a plastic bag over your head or other somesuch thing, would result in the elicitation of the hypercapnic alarm response and you would tear the bag off your head, driven by instinct. Your primitive survival instincts would override the neocortical modern brain, which we have unfortunately evolved, leading us to want to commit suicide in the first place.
In order to asphyxiate in the manner which we would all wish to die, which is painlessly and peacefully, the solution is simple: we must breathe a gas which contains no oxygen or carbon dioxide. To breathe the gas from your oven puts your neighbours and firefighters at risk, because a gas explosion will be the likely result. Instead, a bottle of helium can be purchased inexpensively, for the usual purpose of filling baloons. Instead, the helium should be used to provide a steady supply of gas to some kind of 'hood' which you wear. By breathing an inert gas like helium, you will quickly lose consciousness and death will follow within some minutes, as your body and brain are deprived of oxygen.
Other
There are things which might work, but are more likely to cause you incredible pain and injury, such as injecting yourself with a bubble of air.
You could obviously starve or dehydrate yourself to death, but this would be time-consuming and result in a slow and painful death, with much suffering.
For those who live in places where firearms are easily obtained, I don't know why you're even reading this: if I could get hold of a gun I'd already be dead, I'm sure. That's not to say that gun control is preventing my suicide; merely that there are easier ways to kill yourself in a country like the UK, but I foolishly have opted for methods which were unlikely to kill me, such as poison, overdose and cutting veins.
The number of ways to cause your body a traumatic injury are innumerable, but an example might be to turn off the airbag on your car and then drive without a seatbelt at 100mph into a concrete pillar which is supporting a bridge.
---
As you can see, the options are multitudinous and you really don't need me to list them. You already knew almost all this stuff, and if you didn't, it was available on a million websites; it was one single Google search away.
As for the charge that I am encouraging, endorsing, glamourising or enabling suicide in any way whatsoever, you are barking up the wrong tree. Look again at the suffering. Look again at the causes of that suffering. Look again at the options available to the victim of that suffering. If it was possible for a suicidal person to endure any longer, they would. If there was an easy option, like a magic pill from a magic doctor who lives in a magic building, then we would see suicide rates falling not climbing. The medical establishment claims to want to preserve life, and it claims to be empirical and evidence-based, yet all the evidence shows that medicine is failing abysmally to deal with the number one killer of men under the age of 50; the fastest growing cause of death of young girls and women. Medicine can f**k off - it's had plenty of chances to do something about the suicide and mental health epidemic, but instead it has rested on its laurels and dished out useless pills, and allowed intolerable living conditions to grow, flourish and proliferate.
If you think my article is somehow dangerous and irresponsible, I suggest you seek your first recourse with those who claim to be practicing so-called medicine, when all the evidence shows that the medications and treatments prescribed are entirely ineffective, and the mental health epidemic and suicide rate are the number one public health emergency, yet your doctor is doing nothing about it - they have their head buried in the sand.
For those of you who came here looking for information on how to commit suicide, I empathise. I've attempted suicide several times. If you want to talk to somebody who lives with suicidal thoughts on a daily basis and has tried every conventional treatment you can possibly imagine, who won't try to "talk you out of doing anything" or otherwise patronise you, my Twitter DMs are open and my email address is publicly available.
If you're suffering, I'm sad about that. I wish people didn't have to commit suicide, but sometimes they do, because the suffering is too unbearable.
Still thinking about killing yourself? Please read my essay on how to kill yourself.

Want even more? Please read about why I am planning on committing suicide.
Tags: #suicide #depression #medication