This is a story about sex equality...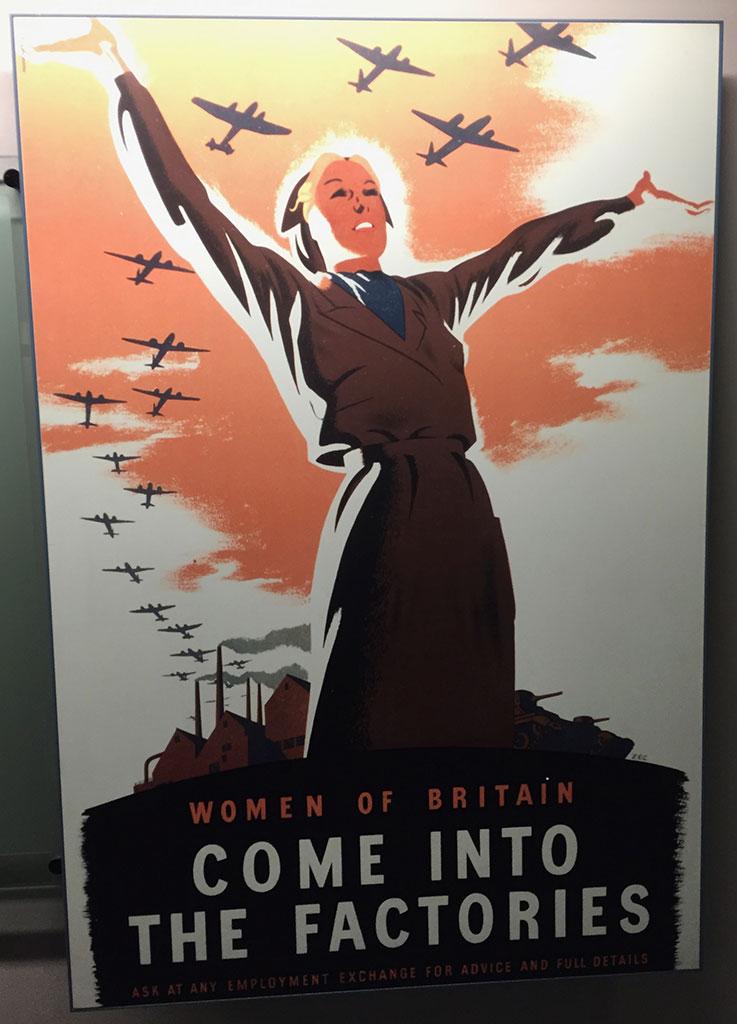 When thinking about sex, one must consider prostitution, pornography and sex tourism. I also think that one should consider InCels and men who are changing their bodies with hormones and surgery to emulate certain aspects of the female physical form.
I consider all these things, because my attempts at considering what it's like to be born in a female body would be nothing more than educated, well-reasoned, rational guesses based upon a lifetime of observation. When I've written about emotive topics in the past, my readers have defended my right to write freely on the topic and say unspeakable things in the name of being a free thinker, but I've been well aware that some of my most respected female friends have strongly rejected certain opinions which I volunteered.
I wrote about consent, which created considerable discussion, while not drawing anything other than loyalty from vocal Twitter followers who were obviously reluctant to do more than reserve judgement.
I think I was being deliberately provocative.
There wasn't really any need.
Why subject my female readers to provocation when I'm increasingly aware that every female friend has experienced some kind of unwanted sexual advances - in the best of cases - and in many cases has suffered a sexual assault and/or rape? It wasn't meant to be upsetting or even particularly insensitive to those survivors, but what I wrote was not particularly useful, given that my entire essay was based around the pleasant and charmed existence I live, where consent is often not given verbally but there's certainly no ambiguity: I was being disingenuous for the sake of poking holes in attempts to legislate with fuzzy imprecise language in a world which loves guessing games.
Let's talk about some subjects which I find difficult instead.
Firstly, an admission: I hate uncertainty. I hate ambiguity. This roughly translates as a combination of insecurity and some leftover unhappiness from adolescence, when I was more shy and awkward, and more of a social outcast; a creepy weirdo. My feelings towards the dating game are closer to the feelings which drive InCel thought patterns than I'm comfortable admitting. The words "guaranteed shag" are more attractive to me than repulsive. I know that the idea of a government-run girlfriend programme to ensure that every fat pimple-faced pale gamer who never leaves the house is paired up with a sexual partner, is clearly a somewhat terrifying idea, if we imagine that hordes of wimmin are going to have to be caught with nets or herded into pens to be then boxed up and delivered to the horny InCels.
I'm starting to feel a little old, approaching the age of 40, and I have little enthusiasm for going to the gym simply to make my superficial appearance more attractive. It would be a lie to say that I wasn't aware that sex tourism exists. It would be a lie to say that I wasn't aware that prostitution and escorting exist. The idea of travelling to a foreign country for sex is quite repulsive to me - I specifically reject it, because it seems like another form of colonialism and western exploitation to me; it seems like a form of economic modern slavery. The idea of paying for sex in the UK is not problematic for me, but it is not attractive - the act of coitus is not something which I can easily separate from my desire for intimacy and companionship. The most pleasurable part of lovemaking is spooning - the stroking, tickling and the warmth of each other's bodies in a bed - so paying for sex doesn't meet my needs. I would probably pay to support a wife or girlfriend, in order to guarantee my supply of love, but paying for sex seems like an extraordinary waste of money.
In many ways, I can agree that it's a great time to be a man. High quality pornography is available for free, with every extreme fetish imaginable catered for. Hookup apps provide free sex. Plastic surgery, makeup and the sexualisation of society provides constant titillation, and the media has sifted and sorted the world's women to find the very most beautiful to parade before my eyes. My greying hair and extra pounds of flesh pose no problems for me, despite my insecurities about my appearance.
But, in many ways I'm rich and successful and I've been told that I can have it all - I can have anything I want, whenever I want.
I do agree that I feel very entitled.
I'm privileged.
Probably the weirdest and least comfortable of my admissions is that I considered the merits of purchasing a sex doll. It seemed like a straightforward enough decision, given that it would undoubtedly be more pleasurable to penetrate an object which simulated a female body, than to stimulate myself with my hand. It seemed as though it posed no ethical quandary - nobody had to suffer for my pleasure; nobody was coerced into doing anything they didn't want to. Then, of course, I remembered that my primary needs are for intimacy and companionship. I have no difficulties in masturbating to temper my sex drive, without the aid of a sex toy. I can't think of a much worse feeling than having to clean and put away a sex doll after use, when the lust had been satiated and a more rational state of mind had returned. How awful to have the grim task of dealing with putting away a lifeless object, instead of the deliciousness of being wrapped in another person's arms postcoitally.
I considered that I live alone and there's perhaps no reason to even put away a sex doll, if I owned one. It would only be paranoia that somebody might be unexpectedly in my home and see the lifeless object in my bed, which would mean that I'd shamefully hide it away after use. What about having the sex doll in my bed to comfort myself when I'm alone at night, I wondered... what would it be like to put my arm around this object and cuddle it, like a child would cuddle a teddy bear, perhaps?
Is this the grim future which we inhabit: Where balding men with beer guts and grey pubic hair travel to Thailand and have sex with young women who are trying to financially support their families? Where the ugliest men have sex with the most attractive women, because of the coercion of capitalism? Where stripping and webcam work pay for university educations? Where sex work is normalised? Where computer games and the internet have left some of us lonely and isolated, while others hook up using apps and take their bedroom exploits to new extremes?
At the root of it all, I recognise something which I freely but uncomfortably admit to: that the certainty is exactly what I want. I want to be able to go to websites where I know there is a vast trove of free pornography. I want to be able to browse vast numbers of single women in my local area. On the matter of being able to buy sex, or to be able to travel to a country where the buying of it is more subtle, I suppose it disturbs me more than it comforts me. However, I would be more afraid of dying alone if sex tourism didn't exist. Perhaps I would have made a more serious attempt at securing myself a wife if there was no route open to me to leverage my wealth and privilege when I get desperate enough. There must be comfort in knowing that there are some guarantees in my privileged life.
On the topic of entitlement, I suppose I feel as though I should be able to get a girlfriend as easily as I would obtain any other thing that I want: I choose and I pay. I'm not such a monster that I objectify wimmin in the way my words seem to suggest. I'm very much looking for a life companion who I can shower with love and affection, but I must admit that I find the uncertainty of dating quite unpleasant, and I would much prefer to skip straight to the part where we're fully committed to each other and we figure things out from there. I instinctively reject things like arranged marriages, because they seem coercive and exploitative - mostly very young girls being married off to rich old men by their greedy selfish parents - but I watched a television program where people who'd never met each other got married as part of a very fascinating experiment.
I suppose these thoughts and these words are indicative of how dysfunctional I am and how incomplete my life is. It seems clear to me, writing this, that I am pinning my hopes on a relationship as a magic bullet to cure my unhappiness and distress, which is far more due to my lack of local friends than it is due to lack of a partner. Of course, having a lifelong companion is of great comfort and a source of much pleasure and happiness, but I do consider what I have to offer myself in return, and whether I would be a needy and clingy burden because my life is so empty.
The sex doll thing is a bit of a red herring. I wrote the title because I knew it would attract attention. Sex is of much lower importance than surrounding myself with people to talk to. Intimacy is important. Cuddles are important. Sex is just a fleeting itch to be scratched, and not worth being in a bad relationship for or sacrificing friendships for.
I write this somewhat aware that it makes it almost impossible for me to admit to any future object of my affections that I write this blog. I've been writing stuff which paints myself in a terribly unflattering light. I've been writing stuff which is very hard to read for even those who've gotten to know me over a considerable length of time, let alone those who are considering embarking upon a romantic relationship with me.
I wonder to myself if I should employ a cleaner to clean and tidy this gigantic house that I live in. I must admit that I have entertained - theoretically - the idea of financially supporting and housing a woman, in return for the guarantees which I feel entitled to as a member of the patriarchy.
Of course, you must understand that I feel repulsed by myself and I instinctively reject the idea of having servants - even if they're paid - so this has been somewhat of a hypothetical exercise, but I write with candid honesty, as I am wont to do.
Tags: #sex #relationships