This is a story about psychoanalysis...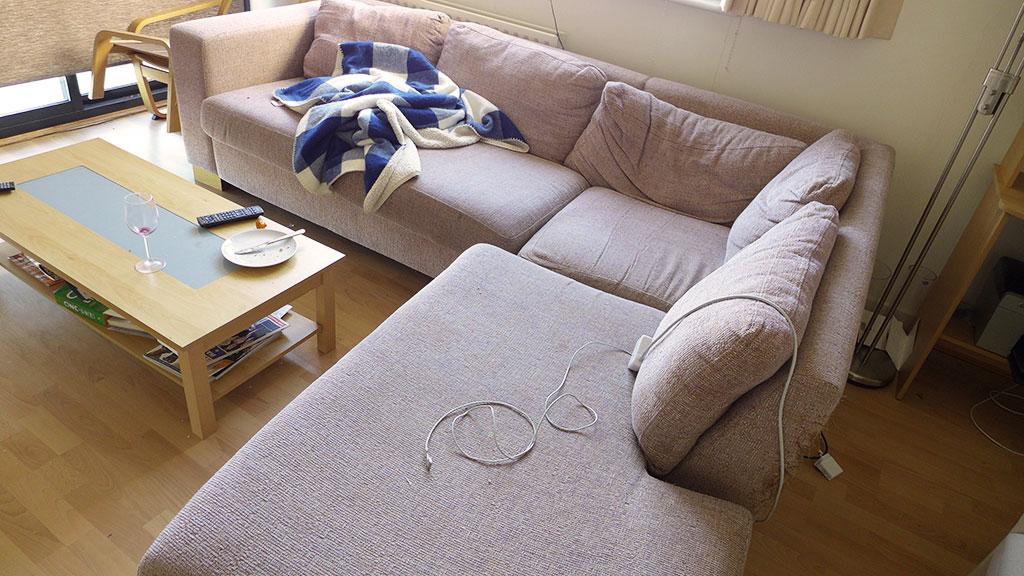 I'm trying to think of a time in my life I'd happily return to, but if I'm honest there are things I've learned and perspectives I've gained that tell me that I'm better of now, here, today, in the present. Of course my life could be a million times better if I could re-live a substantial portion of my life, but that's equally applicable to all of us. With the benefit of hindsight we'd all be astonishingly successful, but that's not the way life works.
My present-day existence is tolerable, only because I've embraced traumatic events, instead of trying to run away from them. The trauma lasted so long and was so, well, traumatic, that the only way I could make sense of the world around me was to turn my experiences into stories. Pretending like bad things never happened to me wasn't working - I became paranoid about anybody ever discovering the truth about my dark past. Now, a lot of the trauma from the past 4 years, and some of the trauma that predated this public over-sharing, has now been turned into harmless words. It's hard to attack me about things from the past when I own those things; I've accepted those things.
Perhaps it's a little defeatist to tell stories about sad and bad events. We seem to assume that we must become rich and powerful before we have a God-given right to share our stories. We seem to assume that only famous people are allowed to take to the stage and tell the world about their lives. We seem to assume that only stories of conventional success are interesting.
Perhaps my story is not interesting.
It's interesting to me.
To make a realistic appraisal of my insignificance in the universe would be fatal to my sense of wellbeing. Nobody wants to truly perceive just how much of a non-event they are. Nobody wants to accept that their entire life's achievements will be soon forgotten. Nobody wants to accept that the deeds of even the greatest humans are comparably insignificant to any other human who ever lived and died. To gain true perspective and see yourself as just another nobody in a sea of 7.6 billion nobodies is deeply undesirable; extremely toxic to a person's mental health. So, almost all of us imagine ourselves to be leading lives of significance; we imagine that it makes a difference whether we live or die, even though this is demonstrably untrue.
I've grappled with a strong desire to kill myself for as long as I can remember. The struggles haven't seemed worth the effort. Whether it was loneliness as a child, growing up without any siblings to the age of 10, bullied every day at school, or whether it was as a frustrated young adult, held back by ageism and somewhat slow to gain an identity that I was comfortable with - to grow into my own skin - I always had a fairly clear idea of what I wanted from life, and how life should treat me. Life began to yield eventually, but there was always a fly in the ointment; something that spoiled things. I wonder if I've learned to be more content. I wonder if I've lowered my expectations.
I think I've adjusted my life goals to suit the limited opportunities available to a person who has been smashed to smithereens. I've contented myself with simple, basic achievements, like having a girlfriend, a kitten, a house, a job, a car etc. etc.
I've given up on the idea that I might achieve anything which would bring me fame and glory.
This must be a coping mechanism. My brain must have decided that it was too frustrating and upsetting to go through a lengthy period of traumatic events, leaving me far too disadvantaged to be able to achieve anything except mundane ordinary existence. I congratulate myself at the end of each working week, for the mediocre achievement of not dying. I congratulate myself for things I achieved when I was a young adult. I congratulate myself for very ordinary boring things, such as doing chores or getting out of bed.
This is my life now; my future - killing time waiting to die, trying to keep myself reasonably comfortable while my body slowly deteriorates. I wonder if all my tough talk about life being not worth living will turn out to be hot air. Will I get a sensible job with a good pension? Will I start planning for retirement? Will I start trying to preserve my dying body? Will I grow to fear death?
The biggest achievement that I'm pleased with in my life so far is that I'm still alive. I've doggedly and determinedly kept going through ridiculous adversity, not with any particular grace or dignity, but with a bloody-minded stubbornness, working through the most intolerable conditions. I wouldn't wish the unsettled life of precariousness on my worst enemies. I wouldn't wish the boring monotony of rebuilding a life, dollar by dollar, upon my very most hated foe. Years and years this so-called 'recovery' has dragged on, with so few surprises, so little joy and so much boredom. When people speak to me about wanting to do something they love, I almost want to spit in their faces, because they do not know how privileged and entitled they are.
Perhaps it is me who is entitled. I am, after all, alive and well am I not? I have the girlfriend, kitten, house, job, car etc. etc. when so many people have so little.
Sure.
But I also paid a very high price. I'm not saying I earned what I have or I deserve what I have, but I definitely paid a very high price. The hardest part has not been the hard work, but the acceptance of my circumstances: that I would be better off pushing through years of miserable boring toil, than cutting my losses and suffering irreparable damage. It would be easy to re-invent myself and pursue something new and exciting except that reality forbids it. Bills still need to be paid. I need a roof over my head. I need to eat.
Pursuing a life that's more compatible with my mental health is not an avenue that's open to me. I'm forced to do what I'm good at, because it brings in the cash, even though it's destroying my happiness. I've chosen the path of least resistance, because I'm not in a position to put up any resistance, lest I drown.
I'm not sure what I'm rambling about. I suppose I'm just making a general complaint about spoiled brats who do whatever the hell they want, thanks to their wealth and privilege. Perhaps it's hypocritical, given that I've written so many words that are practically career suicide - who am I to write so honestly and candidly, when it obviously puts my lucrative career at risk?
I suppose I'm daring the universe to take away my hated career. I'm daring fate to block paths for me so that I don't have to suffer the consequences of my rational decision to take the highest paid work, doing the most unsavoury and unethical jobs.
My mind is meandering because I'm thrashing around trying to find some meaning in a cold uncaring godless meaningless universe.
I write and nobody challenges me. I write and nobody tells me to stop. Nobody tells me I'm out of order. Nobody tells me I've gone too far. I push, but I'm not pushing against anything. I write as therapy, without a therapist.
Tags: #depression #suicide