This is a story about being deliberately stuck in a rut...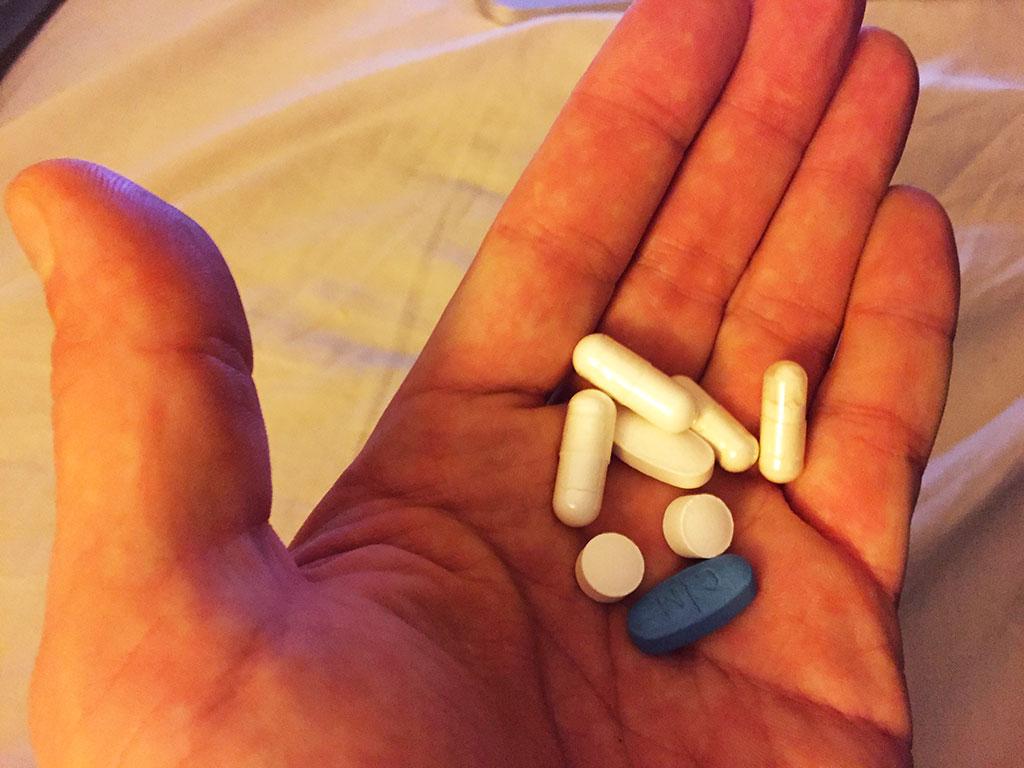 It's fairly common for people charged with healthcare and wellbeing duties to blame the victim. "You don't want to get better, do you?" comes the accusation, when somebody's feeble attempts to help have failed in the face of an intractably difficult set of problems. "You like being depressed, don't you?" comes the victim-blaming response to the failure of a person whose profession is allegedly to help sick people get better.
I read an illuminating article the other day, which shed further light on the mindset which continues to perpetuate medicine and psychology's abysmal failures in the field of mental health. While claiming to practice evidence-based treatment, doctors and psychologists have no basic grasp of the evidence, which clearly shows an epidemic of mental health problems and dreadful outcomes - complete and utter failure, no less. However, in the face of this appalling failure, doctors and psychologists have decided to blame the victims, stating that the patients who don't get better - who are indeed the vast majority - are to blame for their own illness.
The charge, in a nutshell, is that depression and sadness have become a 'comfort zone' for the sufferer, and to attempt to get better would risk disappointment, so instead these untreatable people who are intent on remaining depressed, are competing with each other to see who can be the most depressed and miserable.
What a load of BS.
It's true that I have written endlessly about how depressed and anxious I am. It's true that I've written repeatedly about my certainty that I'm doomed to failure. It's true that I've felt hopeless and helpless; powerless. I've felt like my situation can never be resolved and that my life will never improve.
I've been convinced that my life will never improve.
I've been convinced that my life will never improve so does that mean I've made no attempt to improve it? Does the fact that I spurn medication and therapy indicate that I am intent on remaining depressed and anxious? Is my negative outlook a self-fulfilling prophecy? Am I to blame for my own misery?
Yes, doctors and psychologists would love to blame me for my own depression.
I say that it is them who are the defeatists, responsible for people's depression.
I say that it is those who do not listen and do not care, who only want for quick and easy fixes, who condemn the patients they claim to want to help, to a life of misery and depression. I blame the doctors and the psychologists for the epidemic of mental health problems, because they claim to offer effective evidence-based treatment, but the treatment is ineffective. All the evidence is overwhelming: the treatments on offer DO NOT WORK and often times make the patient's life much worse.
The solutions to the mental health epidemic are as complicated as our busy complex lives, unsurprisingly. The solutions do not come in the form of a pill or a simple cognitive therapy. The solutions are not simple, because the problems are not simple.
The world is addicted to my productivity. The world is addicted to my mental illness. The world does not want me to be well. The world wants me to be sick.
Yes. That's right. The world wants me to be sick.
The rat race is incredibly stressful and is tailor made to create mental health problems. Capitalism is incredibly toxic to mental health. Yet, we cannot discuss these things. Instead we must blame ourselves. Instead we decide it is us who is badly adjusted to society, and therefore it is us who is defective and needs powerful psychiatric medications to 'correct' our faults.
Obviously, when more than 50% of the population is struggling with some kind of mental health problem, then we can see that society is defective, not the individuals.
We ask mothers to leave their children in the hands of strangers, in order to commute long distances and work in offices. We ask fathers to miss out on seeing their kids grow up, because they have to spend so much time away from home, working. Our houses are a crippling financial burden. The lengthy commutes are stressful in rush hour traffic and jostling in crowds on packed trains and busses. We leave the peaceful rural countryside and journey into grey polluted overcrowded concrete centres of commerce, where the noise and the lights and the huge number of people is an assault on our senses.
We aren't supposed to live like this.
We aren't supposed to spend our whole lives fighting so hard; struggling. We weren't built to be so distant from our families and our communities, living lives of quiet desperation in concrete jungles, with so much stress about money. We were never evolved to spend so much time commuting, bored, working bulls**t jobs in offices. It's unnatural. It goes against our fundamental human nature.
We tell ourselves "it's not forever" as we attempt to pay off enough of our mortgages and save enough money into our pension pots to be able to quit the rat race, but the truth is that it is forever - we can never quit the rat race, and that's depressing.
I am making a little progress. I can see some light at the end of the tunnel. My quality of life has improved an immense amount versus a year ago, when things were much more precarious. In a year from now, with a little luck, I might finally be enjoying a little financial security, and therefore be a lot less stressed.
My problems are simple enough, but not simple enough for those who think that there's a pill which can almost instantly cure all my problems. My problems are simple enough for anybody who takes the time to stop and think, but who has the time? Much easier to just suggest that an hour of therapy a week is adequate to solve my rational depression and anxiety about the unbearable unpleasantness of the rat race and the abysmally awful situation which capitalism creates.
I will have no hesitation in ceasing my misery-filled essays, once I have escaped the source of the misery. I am not addicted at all to feeling sad. How preposterous to suggest that I enjoy feeling depressed. How offensive to suggest that I'm to blame for my own unbearable feelings.
I choose not to feel sad, depressed and anxious. I choose happiness. I choose joy. However, these choices are not available to me: it is necessary for me to work long and hard, in intolerable conditions, in order to be able to choose happiness. At least I have an opportunity to achieve financial security, when most people do not.
Of course I would love to solve the world's problems. I can see that society is producing an epidemic of mental health problems - the evidence is overwhelming. I would dearly love to be doing something to improve the human condition, end climate change, end poverty and generally allow people to live happier and more fulfilling lives, but I realise that it's impossible. I assure you that I work extremely hard, attempting to improve my own situation, but it takes a lot of time. I've made extraordinary progress, but there is still a long way to go, and there are regular setbacks.
In some ways I wish that my situation was more hopeless, so that I would feel enabled to do whatever I wanted. I feel as though I am duty-bound to pursue the great opportunity that has been presented to me. I am lucky enough not to held back by black marks against my name, such as a bad credit score, a criminal record, a bankruptcy or other things which condemn so many people to a life of poverty - they will never be afforded the opportunity to earn large sums of money, and therefore to be able to escape poverty by the conventional route. It would be somewhat immoral of me to throw away my good fortune and allow myself to be eaten by the vultures, when I still have the opportunity to work my way out of my intolerable situation, although it's incomprehensibly awful to work your way back up from the bottom, with the constant threat of failure.
I most definitely do not live in the 'comfort zone' of hopeless depression. Instead, I live with the unbearable anxiety and stress of trying and struggling, knowing that all my effort might be wasted, due to a single setback. Yet, I do struggle. I do try. I most definitely am ploughing every ounce of energy that I possess into attempting to escape my dismal plight.
Please stop blaming depressed people for their own depression.
Tags: #depression #capitalism