This is a story about anniversaries...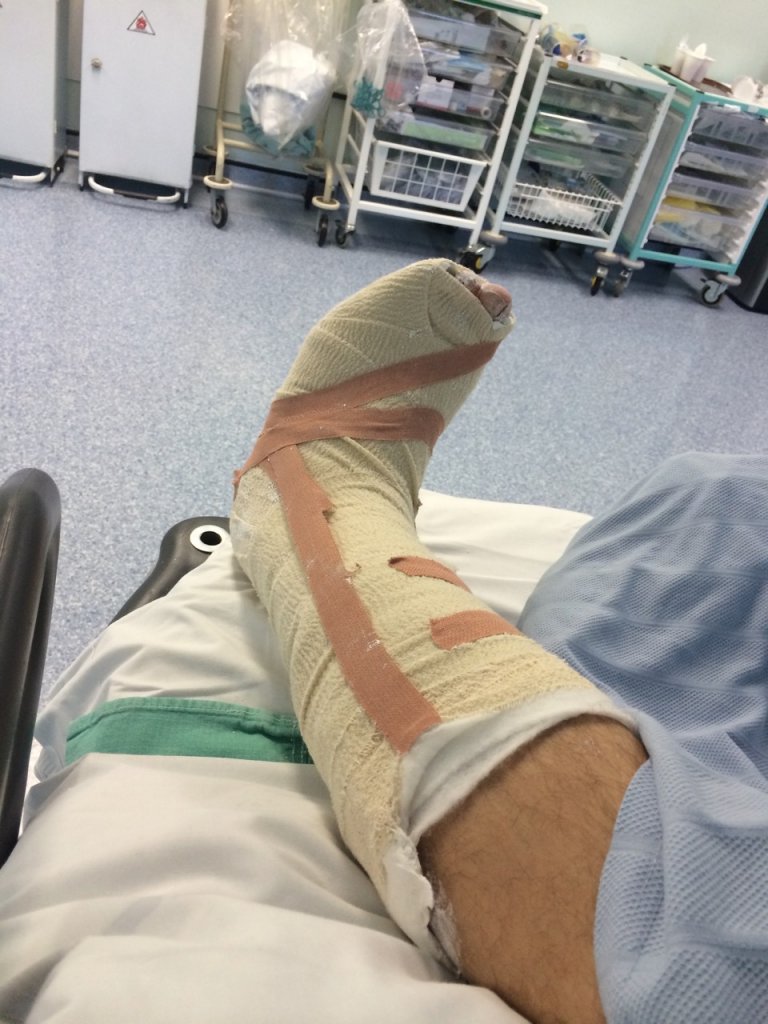 Today is my niece's 5th birthday. A year later I woke up from my general anaesthetic to this - the emergency repair of a muscle, 4 tendons and 2 nerves, when my leg was guillotined by a huge piece of broken mirror glass. The start of 7 years bad luck, perhaps.
My leg was mostly repaired and back to normal. I went kitesurfing in July 2016 and my leg was fully recovered. Then I got DVT and it caused that leg to swell up to twice its normal size and both my kidneys stopped working. Since then my foot has either been numb or very painful, although the nerve damage has started to repair itself again since I stopped taking powerful painkillers.
This day isn't about me, but in some ways it is. It's my niece's birthday, but I haven't been a very good uncle because my life's mostly been in bits since she was born. Divorce, moving back to London, rehab, homelessness, near-bankruptcy, two suicide attempts, more hospitalisations than I care to remember, psych wards, breakups, people owing me thousands of pounds, getting jobs, working jobs and getting sacked, moving flats, moving to Manchester, drugs and medications, trouble with the police, mental health problems... it's been a rough ride.
How does anybody escape from a shitty situation and get themselves back into civilised society? It takes time and it's really hard. I'm trying to rent a flat and it asks whether I'm renting or living with parents at the moment... the answer is neither. The form asks if I've ever declared bankruptcy... no, but I've been living with the threat of destitution for a very long time. Presumably if I managed to get a couple of black marks against my name I wouldn't have a job or a place to live - a criminal record and a bankruptcy would mean I'd be jobless and homeless and unable to get a job or rent a place to live. I've been so close to finding myself completely shunned by society; marginalised.
I write this stuff and it's really risky. I'm taking a big chance writing this honest stuff about the difficult journey I've been on, but people need to understand how hard it is to get back on your feet after a destructive event like a divorce. Why should I be punished? Why should I be marginalised; rejected by society?
The gatekeepers would have a field day if they found this stuff out about me. I'd be unemployable and homeless, for sure. I'm pretty undateable given the fact I'm not your average regular guy who collects stamps and works in the glue factory. I don't fit neatly inside a box. I'm a "computer says no" kind of guy, if I was to give the honest answers to the questions on the forms, not that I'm exactly lying or being misleading either. I wrote "OTHER: Living with friends" on the damn form.
So, happy birthday to my niece. Maybe I'll be a better uncle in subsequent years if I can get back on my feet.