This is a story about romantic aspirations in the provinces...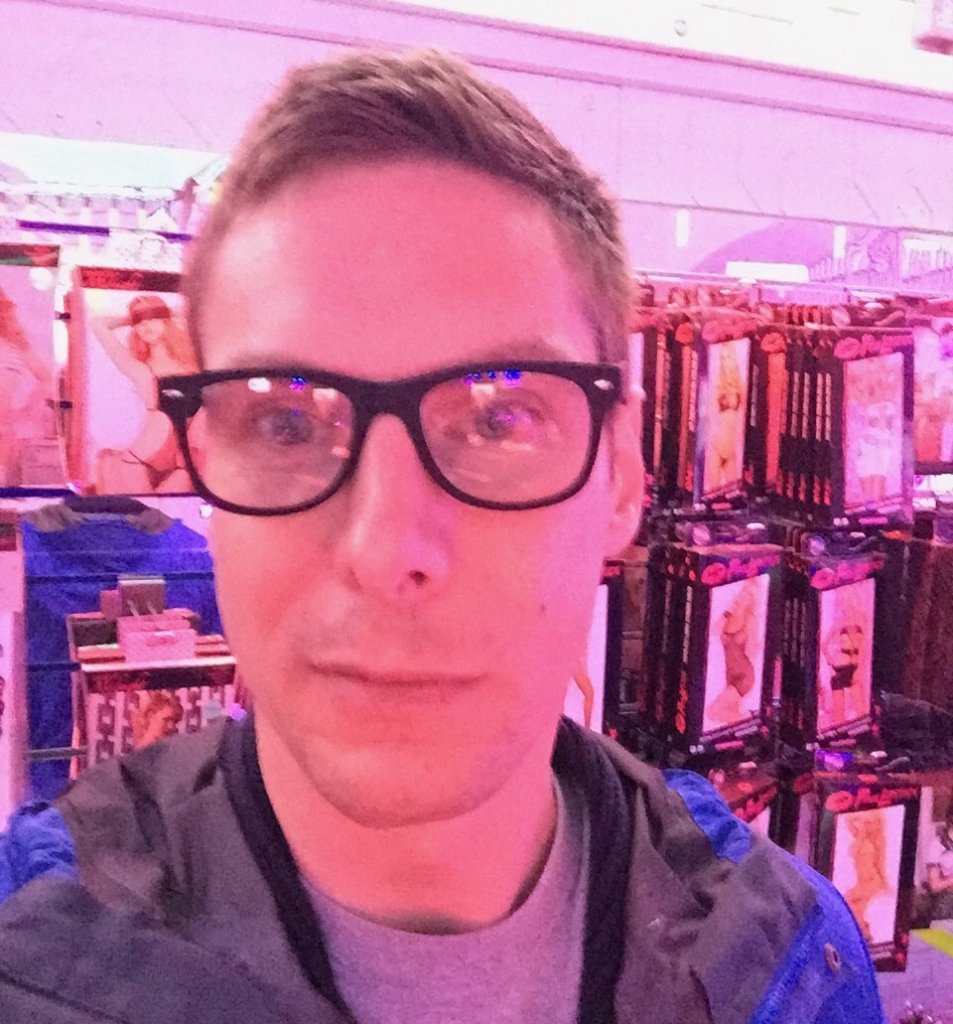 It would unforgivable of me to kiss and tell but I feel the urge to share with you - dear reader - the trials and tribulations of an urbane metrosexual man's attempts to find love outside the capital city, in places which might politely be described as: the arse-end of nowhere.
The first thing that becomes immediately apparent, when venturing onto the dating scene in the provinces. is the priority which young adults have placed upon having rampant quantities of unprotected sex and producing as many unfortunate single-parent children as possible, with no economic means to pay for them. Did these people never receive any sex education? Have they never heard of condoms, the pill, the rhythm method, anal sex, oral sex or simply pulling out and ejaculating in any direction away from the the birth canal? What the fuck were they thinking?
Accidents don't "happen". We aren't organisms with pea-sized brains. We have birth control, the morning-after pill AND abortions. Why the big hurry to bring an innocent child who didn't ask to be born, into a world where you can't afford to pay for its upbringing? Idiocy.
So, there needs to be a certain amount of sifting through all the cretinous idiots who are no more intelligent than a herd of humping beasts, spawning offspring without any restraint, planning or any semblance of rational thought.
Relationships can break down irreparably, I accept that. Despite 8 long hard years banging my head against a brick wall, my own longest relationship was broken beyond repair and I got divorced. My ex-wife and I didn't have any children, which was my choice because I wanted to stabilise my mental health before making an irreversible life-changing decision to procreate. However, I can imagine that some perfectly decent nice intelligent people have had children, only to later find out that they're met with irreconcilable differences and their relationship cannot be salvaged, even for the sake of the children.
I was unquestionably influenced by my parents' relationship, which was toxic and abusive. I use the word "abuse" with a little caution, because it means a lot of things to a lot of different people, but what I mean is that my parents were absolute assholes to each other and everyone around them. They were co-dependent alcoholic druggies; selfish cunts. They stayed together, perhaps correctly sensing that mean-spirited selfish self-centred people who drink and take drugs, and have failed at life, are not highly in-demand people. They clung together because they were the only people who'd support each others' lies and fantasies, justifying their obnoxious treatment of everyone around them.
I grew up believing that a person should be loyal and work at a relationship no matter how toxic it is; to put up with any amount of abuse.
I guess that's why I ended up in an abusive relationship myself.
This is how I remember things progressed:
Date one: She liked me lots; I was full of confidence. She wanted more. I held back because I had serious feelings about her.
Date two: She thought I was great. She 'accidentally' invited herself into my place.
Date three: I treated her like a princess
Date four: She left me waiting for 30 minutes outside her place. I told myself I was going to leave after an hour, because it was a shitty thing to stand me up. She turned up after 45 minutes. I said I was going to go because it was no way to treat somebody. She begged me to stay.
Some dates later: she got in a strange mood when we were out with friends. When we got back home to her place she told me to leave. I asked her why. She wouldn't tell me. She threatened to call the police, which I said was unnecessary, I just didn't understand... could she explain? She flew into a rage, destroyed some curtains and slammed some doors. Then she calmed down and said she was glad I stayed. She thanked me for being loyal and patient We made love and everything seemed OK.
We went on holiday together. I casually suggested living together and she was enthusiastic. She openly said she was swept off her feet by my open-hearted romanticism.
I gave up my apartment paid for by JPMorgan to be closer to her workplace. She was angry and aggressive a lot. I cried a lot. One time when I was crying, she punched me in the face several times.
When she got angry, I sliced my wrist open with a knife. She briefly got more angry, but it temporarily stopped her rage in its tracks.
When she got angry, I smashed a mirror; a bed.
I asked her dad permission to marry her. I bought her the engagement ring of her dreams.
Two of my best friends came to visit. She flew into an inexplicable rage. I threw her engagement ring out of the window.
She raged with anger about everything in my life I held dear: kitesurfing, my friends from London and all over the UK. Nothing I could do would make her happy. I isolated myself. I gave up everything. I became a prisoner of her unpredictable rage.
We fought. She'd had her three strikes. She'd broken my nose, given me black eyes. I'd lied to my work colleagues about my black eyes. I'd lied to her parents about my black eyes. I'd lied to our friends about my black eyes. Now we fought. Two of us, fighting. We beat the shit out of each other.
I went back to self-harming; smashing stuff. I was suicidal. She cheated on me.
I caught her cheating. She was nice to me. I forgave her. It was nice that she was being nice to me.
She was strong and I was weak. I needed to get out of that toxic relationship before I died. She said "I'd rather be a widow than divorced". She knew I had 2 grams of potassium cyanide. She knew she stood to gain a vast sum of money from my life insurance and the value of my house. She marked my suicide note in red pen and told me if I went to hospital she'd leave me.
I went to hospital. We separated. We divorced.
That's my long-term relationship experience.
My first girlfriend was the nicest person in the world - which was an on-off relationship spanning a couple of years. I remember my second girlfriend fondly - a relationship lasting about 18 months. Then, there was 8 years of hell, which I feel completely equally responsible for: I should have walked away. Subsequent girlfriends were all relatively short-lived, but they were all wonderful. My longest relationship since my wife was with the love of my life, which lasted 9 blissful months, ending in calamity when I was driven insane by sleep deprivation and a toxic cocktail of prescription medications and other things, such that I temporarily believed that she didn't care about me and I decided to break up with her in a very regrettably - and irreparably - public manner, given the fact we both have Twitter accounts with reasonably large numbers of followers (although, many work colleagues are followers of her, causing the unforgivable reputational damage).
"What the fuck are you doing with that madman?" her colleagues must have asked.
She would have defended me.
She was loyal.
I loved her. She loved me.
But I was stubbornly ridiculous. At the time, my brain said to me "I'll never end up in another abusive relationship" but my thoughts were horribly twisted and corrupted; unreliable. To say anything bad about my poor ex-girlfriend would do her a terrible disservice. My amazing ex-girlfriend was incredibly attentively and at my bedside constantly for weeks when my kidneys failed. She was faultless, always.
Presently I've been consigned to the provinces, where I'm punished; cursed to suffer for my foolishness. Wimmin, wimmin, everywhere, and if none of them seem to meet my exacting standards then it's only because of the awful way I've treated - particularly - my last serious girlfriend. My ex cared for me so much, loved me and and demonstrated the loyalty I so desperately craved, but I threw it away during a hyper-complex period of joblessness, debt, mental health issues and drug abuse relapse, when I felt like an complete-and-utter failure. Insecurity destroyed me, despite her making me feel great about myself and working really hard to make sure I was OK. She looked after me. She put so much effort into looking after me.
So, now, today, I'm a 39-year-old man who's gotten badly out of shape and carries a whole heap of baggage.
"What car do you drive?"
"What job do you do?"
"Do you own your own house?"
"Show me your bank balance"
"What's your net worth?"
"Do you think you could afford to provide a life of idle luxury for me and my fatherless children?"
These are the questions which I face in the provincial dating game.
When I'm not looking my wallet is slipped from my pocket and felt for its fatness.
I'm not-so-silently judged as the sucker who's gonna pick up the tab for all that badly thought through unprotected sex and all those irrational decisions to not terminate unaffordable pregnancies.
This is my penance for not walking away from an abusive relationship - and admittedly becoming a so-called consensual partner in co-dependency - and also for throwing away relationships with some amazing women. This is my penance for my wrongdoing: to be somewhat trapped in the provinces, where every woman's dating profile picture has a Snapchat filter applied to her face, sending barely-literate messages saying: "If you're ex-girlfriends we're so great then how come there no longer wiv U? Their a bunch of snooty bitches wot kno grammar innit. Your fucking up youself U posh twat. They're's the truth layed out for you bear."
They do not mean "bear" in a cute cuddly way.
Tags: #dating #sex #relationships #divorce