This is a story about a journey all the way to the bottom and back up...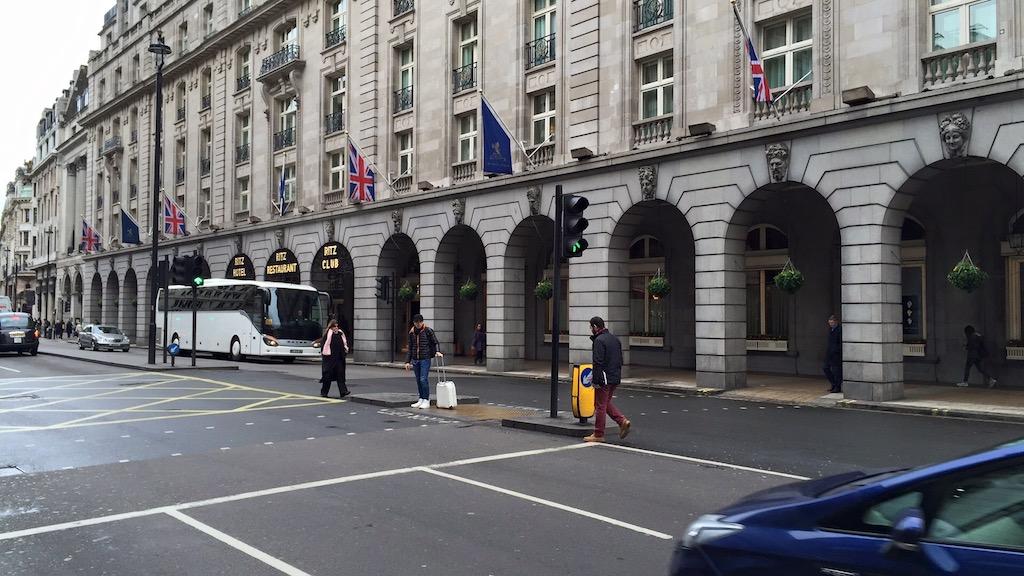 The year was 2011. I fought with my girlfriend about relocating my startup. The year was 2012. Depression and destruction. The year was 2013. Divorce and drugs. The year was 2014. Suicide attempts and homelessness. The year was 2015. Getting better, but still very severely mentally unwell; quite insane. The year was 2016. Substantially recovered, but not quite; false start. The year was 2017. The worst of all the years.
During the last 7 years, a lot of the cohort from the startup accelerator program I attended in Cambridge, have all gone on to be spectacularly successful both in business and in their personal lives. They've strengthened their relationships, had children, bought houses, yachts and sportscars. They've become much in-demand conference speakers and widely respected captains of industry, with amazing reputations.
I went down.
I went down hard.
I went all the way to the bottom.
I had enjoyed a lot of the material success and achieved a bunch of life goals much earlier than most of my peers, but it didn't take long to undo all that hard work. It doesn't take much effort to give up all the gains you've made. It's a lot easier going downhill, than clawing your way back uphill.
I guess a kind of rock-bottom moment was when I arranged to have high tea at The Ritz with one of my best buddies from the startup accelerator. I stood him up because I was in big trouble. Mental illness, addiction, alcoholism, homelessness, debt, divorce, loss of assets, loss of my startup, loss of all hope conspired to rob me of all my self-esteem. My buddy is not the kind of person who'd make me feel like a failure or invoke any kind of shame and embarrassment in me, but I couldn't let him see me in the state I was in. I was a complete mess. I couldn't even be seen in public.
I slept rough, I lived in a hostel, I went into heaps of debt just staying alive. I wrecked my body and mind with prescription drugs, legal highs, illegal drugs, alcohol, black-market medications and a ludicrously high-risk lifestyle, which had been so punishing that it had hospitalised me multiple times for multiple weeks.
I managed to meet up with my buddy once, just as I was going through divorce in 2013, before things got really bad, but they were still pretty terrible. I saw him again in 2015, when I was having extreme mania and generally suffering with terrible mental health problems brought on by stress, pressure, exhaustion and sleep deprivation. I stood him up in 2016.
Somehow I managed to see my buddy in 2017, when he was celebrating the culmination of 6 years hard work on his startup, at exactly the same time as my life was well and truly beyond any hope of saving; my entire world was imploding. My dream of rebuilding my old life in London completely collapsed and I had nothing but debt and the threat of imminent eviction, which at least forced me to temporarily act with a little bit of self-preservation instinct, but I soon ended up in such a dire situation that I decided my life was over; I tried to kill myself. In summer 2017, the directions the lives of my buddy and I could not have gone in more opposite directions. I had failed. I was a miserable failure.
This year, what had been originally been planned as a holiday with my girlfriend turned into a bromance weekend with my buddy. Things were looking up. I'd been working for almost 7 consecutive months without a major disaster. My life was still pretty wrecked, but at least it was improving. I was in a bad state after a messed-up May, where I'd had a relapse, but thankfully it didn't ruin everything.
I had a bit of a lapse a little over a week ago. The instability which ensued prompted me to spend money. Some of that money got spent on a weekend visit to see my buddy again. Things have continued to substantially improve, although my life is still pretty wrecked, by all reasonable measures. Annoyingly, my buddy has seen me right in the middle of a period of bad mental health, immediately following a relapse. Annoyingly, I'm not seeing my friends when I'm at my best, but instead they're seeing me when I'm destabilised and a bit sick; exhausted and stressed.
It should be noted, however, that there is a significant difference between today and the time I decided to jump off the Golden Gate Bridge. Today is much more like the optimistic period I had in 2013 where it looked like I was going to get out of a bad relationship and start rebuilding my life. Today is not at all like 2017, which was a total train-wreck; I was a complete mess.
I feel like I must have trashed my brain. I feel like I must have fried my mind. I feel like my mental health is utterly wrecked and people are probably just humouring me, like I was ever one of their peers.
I would love it if I've gotten back to enough of a healthy state that I'm doing OK. I would love it if I'm somewhat getting back to normal, and not too much lasting damage has been done.
I know it's no use wanting to go back in time; wanting to get back to exactly how I was at some point in the past. That's impossible.
My biggest fear is that I'm some sort of washed-up loser; that I'll never recover any quality of life; that I'm irreparably damaged and any spark of brilliance which justified my presence amongst that cohort of 2011, has long since been extinguished. I fear I'm a has-been.
My brain feels sluggish and slow. I feel somehow inferior. Not just to the brilliant people I met in Cambridge, but somehow to almost everybody. I've spectacularly completely and utterly failed at life.
I'm about to board a flight back to the UK. I have a good job and my cashflow is OK. I have a holiday planned. I have a place to live and other life essentials. Things are not that bad but I'm aware that I've barely begun my journey back up from the bottom. It's worse than starting with nothing. What I'm talking about is starting deep in negative territory.
It's ridiculous and unhelpful to compare myself to the man I was in 2011 and imagine what might have been. I am where I am. I should be pleased I'm not destitute; dead.
I should be dead.
But I'm not.
My life has entered a very surreal phase now. I'm living a life which should lead towards health, wealth and happiness. I'm moving very fast in a positive direction, but the journey I've been on has been very extreme in every conceivable way.
Things are seemingly normal, but also not normal at all. Nothing ever was normal in my life. Nothing ever will be. I suppose at least things are abnormal in the right kind of way now, at the moment.
It's hard re-adjusting to the new [old] normal.
Tags: #startup #cambridge #friends #suicide #homeless #bipolar #addiction #mentalhealth