This is a story about sonder...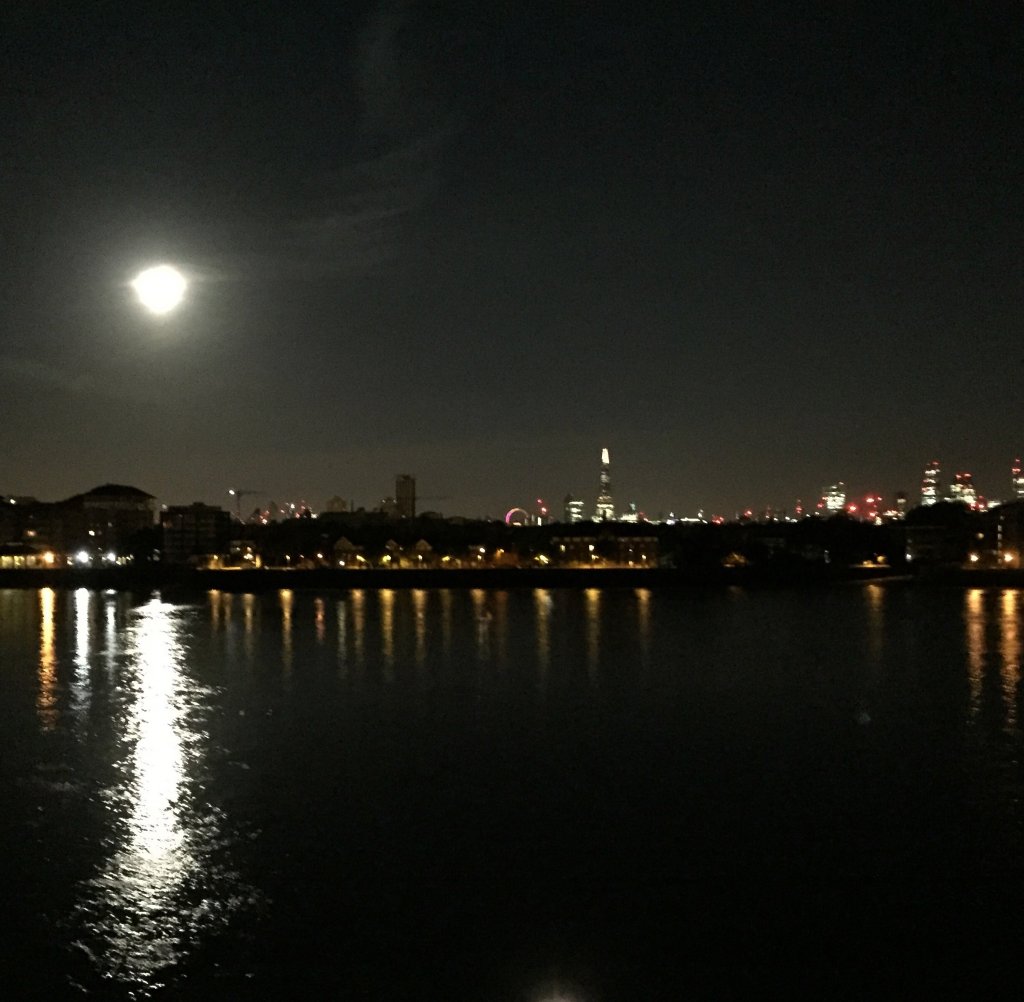 Is it useful to have a realistic appreciation of your own insignificance? Is it useful to correctly perceive that you're not significantly different from any of the 7.6 billion other people on the planet, or the 108 billion humans who lived and died since homo sapiens first appeared as a new species? Is it useful to be conscious of your cosmological insignificance, where the entire human race will be obliterated so completely that it will be as if we never existed? Is it useful to understand the fundmental laws of physics well enough to know that there isn't going to be a technological breakthrough which might allow us to travel to another star when our sun dies? Is it good to know that in the long run, nothing matters, because we live in a godless universe with no afterlife, and we are destined to be forgotten?
Just as we might become aware that every other person has a rich and complex life of their own, we can equally become aware of humanity's wider insignificance.
Warp drives, wormholes, time travel, cryogenics and hypersleep are all lovely sci-fi fantasies, but we can't even solve the basics, such as the fair distribution of wealth so that we can all have clean drinking water and enough to eat. There isn't going to be a colony on Mars. We're as likely to kill ourselves in nuclear armageddon as we are to die because of runaway man-made climate change. Yes, we've made great strides in science and technology in recent years. All those advancements are being used for killing each other in increasingly nasty ways.
The population growth trends are easy to extrapolate, along with predictions about our ability to use the available land to produce food, leading to the unavoidably obvious conclusion that we're going to have mass-starvation of billions of people, in barely a couple of decades. If you like to trot out the tired old lines about what a monster Stalin was, you ain't seen nothing until you've seen what capitalism can do to billions. It's already easy to see what industrial capitalist society has done to the environment, causing all manner of extreme weather events and natural disasters, which are anything but natural, because things are exacerbated by man-made climate change.
It's easy for me to write about the need to show some restraint and forego some luxuries, because I've been lucky enough to have enjoyed those luxuries for quite a long time. What about all those people who haven't yet had a taste of Western imperialist decadence? Isn't it unfair that those who've only ever known poverty and deprivation will never get to live a decadent lifestyle?
Many in the guardian class would prefer it if you just damn well knew your place, and stopped trying to improve your standard of living. How else are the guardian class going to snobbily believe they're a cut above the rest of the society, if every man and his dog is able to have a nice lifestyle? Get back in your place, you proletariat scum.
Thus, we arrive at the new class warfare. We ALL think that we should be at the front of the queue, and we ALL know how to get there, thanks to the internet.
The internet is a humbling place. Where else can you face such an enormous deluge of individual people who all think they're special, unique and different? Everybody's going what they think is an important opinion to share; that they have a voice that needs to be heard. Everybody thinks they're good looking, talented, intelligent. Everybody thinks they're capable of original thoughts and ideas; that they're creative.
It's hard to maintain your own sanity when you see all those social media accounts controlled by all those individuals, who've carefully chosen their name, bio, profile picture, and then carefully creates and curates their own content, according to their personality and the image they wish to project. It's hard to be a homo sapiens with the same hardware that evolved 350,000 years ago, when the population was 99.999% smaller and we didn't have any technology except fire and pointy sticks. Our brains really aren't built to cope with constant reminders that we're an insignificant speck.
We might hope to build up our social media following - our celebrity status - and begin to broadcast ourselves to big audiences, hoping to make ourselves feel somewhat less insignificant, but it's delusional. A judge and jury might convict a person of a serious crime, locking them up for life, but all 14 of those people will die at more-or-less the same time, be cremated or buried. In 4 or 5 generations, those 14 people will be completely forgotten - the criminal will be indistinguishable from those who sat in judgement. For a psychiatrist to diagnose a patient as having delusions of grandeur, is also a delusion of grandeur - both are suffering from the delusion that they have any importance at all, when clearly they are both equally insignificant.
Significance is an invention of the human mind, as a coping mechanism for the increasingly inescapable realisation that nobody matters, nothing matters, we're all dead in the long-run and every piece of evidence that we ever existed is destined to be obliterated some completely, that even alien archeologists with futuristic gadgetry, would never know anything about our entire race; our whole history.
It's pure vanity to think that you're important; that you'll be remembered.
Tags: #depression #religion #physics #capitalism #politics #climate #economics