This is a story about the values you raise your children with...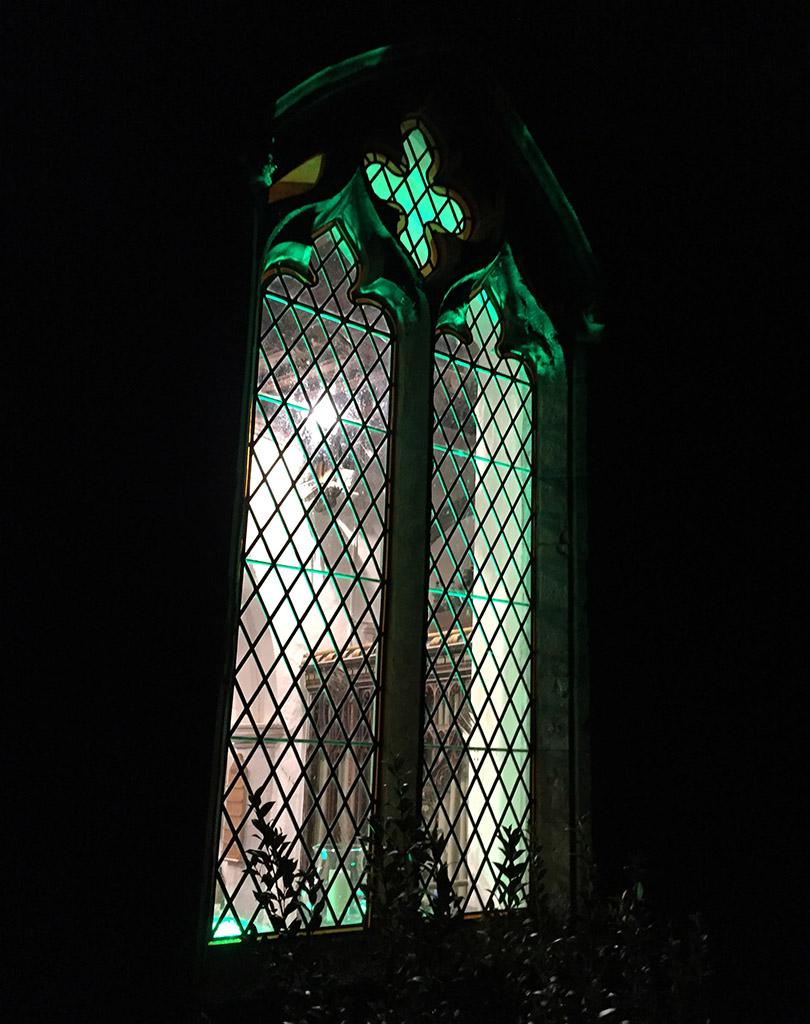 It seems like I have had the sentimental attachment most of us feel towards everything we revere in society systematically thrashed out of me. If you pick one thing that summons feelings of safety, security, comfort, respect for authority and faith in the divine/spiritual, then I will tell you how exactly how I came to question everything: every institution, everything sacred, every tradition, every profession, people who are normally considered beyond reproach and ultimately even existence and its purpose.
Starting with my birth, I'm literally a bastard. I was born outside of wedlock. My parents never married and always planned to remain unmarried, such that I took my mother's surname instead of my father's. Ironically, my mother had once been married, and I have the surname of her ex-husband instead of her maiden name. Confused? Imagine trying to explain that to your fellow pre-schoolers when you're 3 years old. I didn't really understand it at the time, but I understood that I was different; unusual.
My schools would often address letters intended for my parents to Mr & Mrs Grant, and my father would always tell me that I was the only Mr Grant in the house and therefore the letter was addressed to me. My mother would tell me that she was no longer Mrs Grant and she was Ms Grant. "Why not Miss?" I would ask, and she would explain that she had been married, and Miss was only used by women who hadn't been married. If anybody telephoned the house and asked to speak to Mr Grant, my father would hand the receiver to me and say "it's for you", which it never was, of course.
I understood that there was divorce and some of my school-friends were raised by a single parent, or a step-parent. My peers would often ask if my father was my step-father, to which I would reply "no". Nobody could understand how I came to have a different surname from my biological father, or entertain the notion that I could have been given my mother's surname, not my father's.
At some point, a fairly clear question formed in my mind: "why aren't my parents married?". 
The reasons why people get married had become quite clear in my mind, for the very simple reason that I had endured years and years of people's reactions that suggested that not getting married was very atypical behaviour. Nobody wants to feel unusual; freakish. Nobody likes to feel odd.
When I posed my question - "why aren't you married?" - to my parents, they replied with their own question: "why should we get married?". I had a pretty easy answer for them, as I've explained: because that's what everybody else does. "Do you want to be like everybody else?" my parents asked. "Yes" I replied.
[I just burst into uncontrollable sobbing. If it wasn't what you experienced, I don't think you can begin to understand what it's like to spend your entire childhood as the freakish weirdo; the odd one out... the one who's different from everybody else]
Having covered marriage there is a natural segue into the topic of religion, and the origins of my atheism.
For a number of formative and important childhood years I lived in an attractive terraced house in an area called Jericho, on one of the most desirable roads in central Oxford. These houses are the most expensive in the world, far exceeding real estate prices in London, San Francisco and Hong Kong, in terms of their affordability. However, these £1.5 million houses were bought by the first wave of gentrifiers, when academics and young professionals with families started to move into slummy areas because they couldn't afford family homes in the more desirable parts of the city.
When your immediate neighbours include an MP, a barrister, a heart surgeon, a City banker and a number of promenant Oxford dons and professors, their children were raised in an environment which was knowledge-rich and encouraged the exploration afforded by a curious rational mind; critical thinking. Nobody went to church. My friends, whose father was a consultant at Oxford John Radcliffe Hospital, went to Quaker "friends meetings" occasionally, but my peer group - the sons and daughters of the intellectual elite - had little place for God and church in their lives.
We should rewind a little bit, back to the village our family lived in before we moved to central Oxford. If one were to imagine the most quintessentially English picturesque Cotswolds village, with the manor house, the village green, the workers' cottages, the post office and village shop, the village pub, the village school, one should not forget the church and its graveyard. The church's presence and influence is not to be underestimated. My religious indoctrination began as soon as I started school, with the vicar regularly present. Village social events are very often church-linked, like harvest festival, and of course everybody who grew up in such an idyllic village wants to get married in that particular church, have their children baptised there and be buried in that graveyard.
Essentially, the church's opportunity to exploit a child's vulnerable immature mind were scuppered by my father. For everything that the church had a comforting but incorrect explanation for, my dad cited a lack of evidence and instilled in me the skepticism which gradually became integral to my developing personality: "show me the evidence".
When we moved to the centre of a city whose university is globally recognised for its academic excellence, I never encountered another simple-minded fool who had been persuaded to believe in Gods and other aspects of religion, which are so obviously irreconcilable with the pursuit of knowledge. Religion encourages ignorance but I had been raised to question everything and remain skeptical until I had seen convincing proof. "What are atoms made of?" I remember asking one of my friends who lived on my street. "Quarks" he replied. We were perhaps only 5 or 6 years old - the product of a childhood immersed in academic culture, as opposed to the sentimental and traditional.
The disturbing and unpleasant consequences of an irreverent life can impose themselves on a child at a worryingly young age. I've already been uncontrollably sobbing about just one thing - the tradition and sanctity of the institution of marriage - and I haven't even mentioned how a child deals with the concept of mortality and threat of death without the comfort of religion.
A US Air Force pilot who drank at the village pub which my parents later bought and now live in, drunkenly boasted about the ability of the United States to wipe humanity off the face of the earth. I was definitely no older than 4 years old. With my friend with whom I had discussed subatomic particles, we talked about the temperatures which could be reached near ground zero of a fission or fusion nuclear bomb, and how the radiated 'heat' (electromagnetic radiation) had instantly vaporised human beings in Hiroshima and Nagasaki, with only their shadows left behind, permanently etched into the walls of buildings.
If you believe you live in a Godless world with no afterlife you naturally want to know what everything's made of if God didn't make it; you want to know why it's here. How did it get here? Why is it here? You start to pick everything to pieces by iteratively asking what each thing is made of: humans are made of cells, and cells are made of molecules, and molecules are made of atoms, and atoms are made of quarks and leptons... and you can in fact keep asking the question. There's good proof that the electron is not a fundamental particle, as had originally been thought.
When your schoolmates are smart-arse little shits, because their parents are brilliant academics, teachers and school loses its awe and authority. If you're being taught science that's almost 100 years old, and sometimes even 200+ years old, the whole exercise is nothing more than a box-ticking exercise to be endured.
The other thing to consider is that my parents used illegal drugs on a daily basis, and had strong views about the legitimacy and usefulness of the law, certainly in the instances that suited their own addictions. As with many drug users, they were very paranoid. They viewed the police as corrupt and not to be trusted - the enemy. My father's criminal conviction for drugs not only poisoned his views on the police, but also made him very anti-American, as he believed he would never be allowed to enter the country due to his criminal record.
[I'm crying again]
It was only because of first-hand dealings with the police that my viewpoint changed from skepticism due to lack of evidence: the police had never caused me any harm, and in fact I had never had any dealings with the police at all for most of my adult life. You might be surprised to learn I adore and respect the police. My accumulated experience of police encounters has consistently shown that they are some of the most kind, patient, empathetic, forgiving, reasonable people, who have always gone out of their way to bend the rules and simply help as opposed to ever enforcing the letter of the law.
One shouldn't mistake my respect for the men and women of the police force for reverence. I would never for a minute expect that a 999 call is somehow going to be the answer to my prayers. I don't feel safer or more secure, knowing that I can call for police assistance. I wouldn't feel any more comfortable in a stressful situation if there was a police officer present. Of the very many police men and women who I have had first-hand dealings with, they have always treated me very fairly and kindly, and it's quite clear that they deal on a daily basis with a huge number of very vulnerable and damaged people, which they do so with incredible compassion - they are the living embodiment of humanity not deities who should be worshipped and revered.
[More crying]
So if I don't revere priests, vicars, teachers, headmistresses, marriage, religion, military superpowers, soldiers, the police, the law and my own parents, what else is there left for me to lack reverence for?
Cumulatively, I've spent almost 6 months having my life saved in hospital - often in high dependency and intensive treatment unit (ITU) wards. Shouldn't I revere doctors; surgeons?
I think that if there was one thing that would make almost anybody feel more secure and happy in a stressful situation, it would be knowing that there's a doctor present. It's such a clichéd question: "is there a doctor here?".
To explain my irreverence for doctors, we merely need to explore the reasons why I have ever had to deal with one, and the outcomes of those interactions.
Having been lucky enough to escape congenital abnormality, it doesn't take a rocket surgeon to figure out what I want from a doctor and why. You don't need to spend 5 or 6 years at medical school to know that the human body has been dealing with pathogens since the species first came into existence. You hardly have to be brain of Britain to figure out whether you're dealing with a viral, bacterial, fungal or parasitic infection, and furthermore, which is likely to be treatable. In actual fact, I've never been to my doctor for antibiotics: every infection has always cleared up on its own. Fungal and parasitic infections can be dealt with without a doctor obviously: head lice shampoo is available in every pharmacy, without a prescription, for example.
At the age of 28 I went to my doctor wanting treatment for depression, but I knew which specific medications I was prepared to try and which medications I didn't want because the side effects were not acceptable. Having my choices limited only to SSRIs provided firm evidence that doctors were an obstacle to be overcome, not a panacea.
When we think about the first time I was hospitalised, do you think I didn't know that I was going to end up there and what the problems were going to be? Do you think it was an accident that I ended up in hospital?
Again, you don't need to spend 5 or 6 years at medical school to know that the human body needs water, salt, glucose, proteins, amino acids, vitamins, minerals and myriad trace elements, or else the bodily functions haven't got the fuel, carrier fluid and raw materiels they need. You don't need to be a doctor to know that human body temperature needs to be homeostatic as much as possible - much like every other measurable thing in the human body - and any extreme variation too high or too low is going to have dire consequences.
When you are making choices in full knowledge of the likely consequences, medicine ceases to be lifesaving magic, and instead it becomes another simple case of what do you want and why?
One must consider the very last time I was hospitalised to truly understand my irreverence.
Not only had I quite carefully pre-planned my suicide attempt, when I arrived at hospital against my will, I gave very clear instructions: do not put activated charcoal into my stomach, do not perform gastric lavage, do not intubate, do not provide life support and most importantly of all, do not resuscitate. "Do you know what's going to happen?" the A&E doctor asked. "Yes. I'm going to die of a combination of organ failure and serotonin syndrome, with a lot of seizures" I replied. "Do you think you'll be unconscious? Do you think it'll be painless?" the doctor asked. "No. I expect that it will take a long time to die and I'll be conscious and in a lot of pain for most of it" I replied. Then I started having seizures.
Doctors see a lot of people who are scared and they don't understand what's happening to them. They're desperate for somebody who seems to know what they're doing and what they're talking about; doctors are an authority figure. I have no doubt that for feckless simpletons and those who lack access to medicine, the arrival of a doctor or a priest/shamen/witch-doctor is incredibly soothing and comforting. If you don't know what you want and why, your reverence is misplaced, but it may still ease your passage from life to death.
When shit goes bad, who are you going to turn to? If you have to pick your team of people to survive on a remote island, who are you going to pick and why?
Why revere anyone? Why kiss anyone's arse and tell them they're great because they did the study and training that you could've done if you wanted to. You could have passed those exams. You could have gained those qualifications. You could have followed that path if you wanted to. If you wanted it bad enough, you could put on that uniform; you could get that job title; you could prefix or suffix your name with the bit that tells the world just exactly why everyone should drop to their knees and worship you.
Nothing's sacred to me. I could do your job if I wanted to.
I'm not smarter than anybody. I'm not better than anybody. That's the whole point: I'm lucky enough to not have anything that's holding me back; limiting my potential.
I really don't recommend telling your kids they can follow their dreams and be anything they want to be. I really don't recommend telling your kids to question everything, and understand everything about how the universe works, to the point where they reach the very bleeding edge of scientific research. I really don't recommend raising your kids to challenge the status quo and resist the urge to fit in with wider society and their peers.
Take it from me: there's a mind-destroying kind of cold uncaring "nothing matters" bad feeling that comes from being too rational; too much of a free-thinker. Take my word for it: understanding the absurdity of existence will destroy your mental health.
You should probably experiment with hard drugs. That's probably way less likely to fuck up your life than going down the rabbit-hole of picking everything to pieces and trying to reason from first principles and pure logic.
Tags: #philosophy #childhood #parents #oxford #physics #hospital #depression #suicide