This is a story about self-esteem...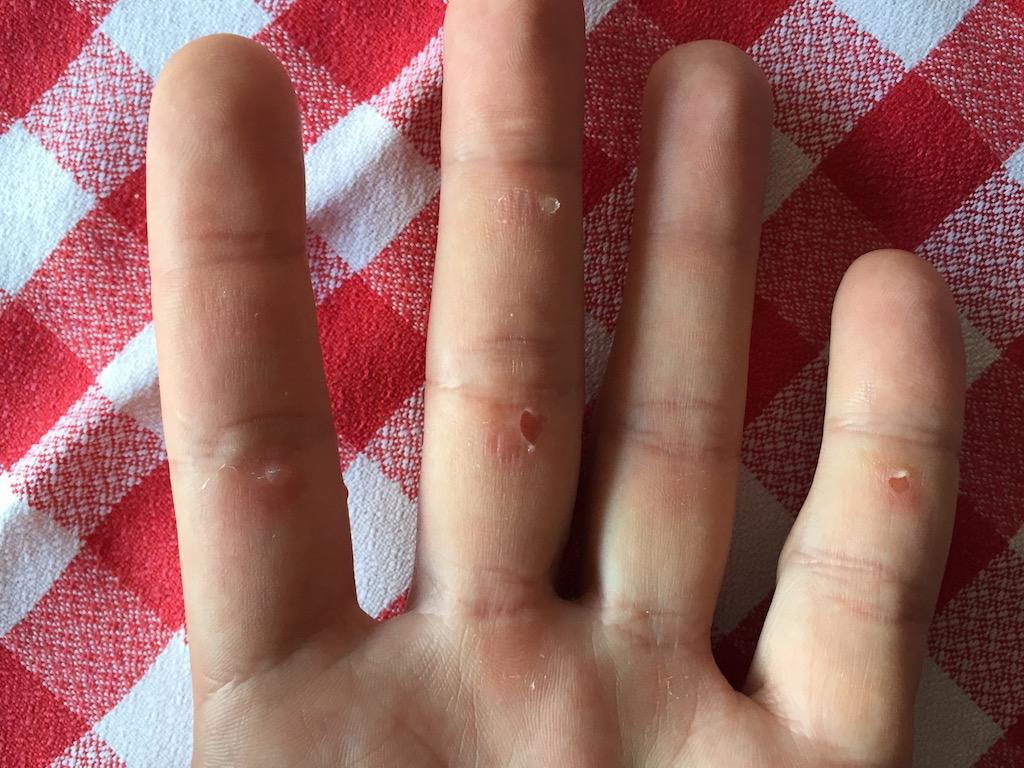 The idea that we should be able to happily exist without external validation was concocted by smug twats who enjoy an abundance of ego-massaging. It's all very well and good saying that it's needy and insecure to require compliments, praise, flattery, applause, positive feedback and sexual advances, but people who say that we shouldn't need those things in order to feel attractive, valuable and cherished, are morons who completely take for granted the privileged position they enjoy.
I was one of that small group of kids who get labelled as the bad weirdos. There are good weirdos - everybody loves the outrageously camp kid. Everyone loves the goth kid. Everyone loves anybody who is a cool weirdo. Nobody likes the handful of kids who are freakishly cerebral. In fact everyone hates those fucking know-all boffin geeky nerds. "Fuck those guys" says literally everyone in the whole goddam school. "Let's make those kids' lives sheer uninterrupted misery for their entire childhood" everyone says.
Away from school, where my reputation didn't precede me, I was able to lose my virginity at 15 and snog tons of girls. Away from school, I wasn't held back by the label attached to me by all the ill-considered things my parents did to single me out. At school I was fucked over very badly by my parents insistent and completely selfish decisions to make me a marked man. Example: sending me to school on a girls' bike, with obvious and predictable end results, completely in line with any reasonable person's expectation of what would happen, and completely ignoring my protestations. I had no other means of transport available over a considerable and unwalkable distance, so I was quite literally forced into a situation which any parent with a smidge of care, compassion or empathy for their child would never dream of doing to fuck their child over in such an extreme way, with lasting and traumatic consequences.
Net result: ostracised child, bullied every day. Extremely bullied every day.
If I was ever going to struggle with self-esteem, I was bound to struggle doubly because I was a pariah at school. I went to 8 different schools. At the penultimate school I attended I had managed to make friends over the summer months, in places away from my parents' life-destroying fucked up selfish cuntishness, and I was enjoying popularity and attention from girls. I went away to Reading music festival and enjoyed the attention of girls. I went dancing - underage - to nightclubs and enjoyed the attention of girls and even managed to lose my virginity.
When school started - school number 7 - I had no option but to ride the only bike which was capable of the journey on Dorset's steep hills, of many miles to the school. My dad had stolen the bike. It was a girls' bike.
Wouldn't you just buy your kid a decent bike, if you were going to expect them to ride to school every day from the stupid house you've bought in the middle of fucking nowhere with no other option, to travel the fucking miles to get to school. The only life lesson I learned is that my parents are fucking cunts.
My paper round brought in a weekly income of £10 per week. My washing up job at the local pub brought in a further £10 a week. Theoretically, that's enough to save up enough money to buy a mountain bike or a road bike with high enough quality gears to be ridden every day on extremely steep hills for many miles, but by the time I'd saved enough money the damage had been done.
Perhaps, you might say, I should have kept my bike out of sight and walked the final mile to and from school, but you have to understand also, that my route to school passed the boarding house, and the children who were boarding were driven by minibus past me cycling as they were ferried by minibus to and from school. Some of the boarders also walked, instead of waiting to catch the minibus. There was no fucking way I could avoid some degree of exposure of this life-destroying single example of my parents cuntishness.
You could say I was "cock blocked" by my parents.
The friends I had made over the summer remained friends, but had to publicly distance themselves from me at school, lest they become bullying targets themselves. You might say that they're not very good friends for doing that, but you fail to appreciate just how fucking awful it is to be hated by 1,200 kids.
I was ostracised; I was an outcast; I was an untouchable.
My self-esteem was decimated.
I did not have a normal childhood. I did not have a childhood sweetheart. I did not have girlfriends. I did not have anything, until I finally escaped from my parents cuntish meddling, by getting the fuck away from them and their selfish deliberate actions which ruined my childhood.
I then embarked upon a crusade to have as much sex as possible as a reaction to the sex starvation of my adolescence.
I fucked everyone I could, as much as I could. I fucked even when I really didn't want to fuck, because every single time I had sex, I felt like I was winning. I felt a desperate need to catch up. I felt like if I could have enough sex, I'd feel better about myself; I'd feel attractive and sexually desirable.
I went to gay clubs and I absolutely adored having my bum pinched and men wanting to dirty dance, try to kiss me and make indecent proposals. So many men asked for my number and said flattering things. I felt good about myself.
Every time I feel lonely and want a cuddle. Every time I wish I had somebody to kiss. Every time there's no hand to hold or significant other to tell my good news, and my bad, then I'm transported back to my unhappy adolescence, and by extension my entire ruined bullied childhood. I don't care about the bad decisions I made when I was 18+. I care that my opportunity for a childhood sweetheart and normal adolescent development was denied to me. I care that my self-esteem was so badly damaged and my childhood was such misery, because of things which were entirely preventable, if only my parents weren't so fucked up on drugs and alcohol: I expressed clear and well articulated opinions. My needs were simple and I explained the drastically negative consequences of their selfish cuntish fucked-up shit that left me no recourse to salvage any shred of dignity.
This was a long time ago.
Why am I writing about it now?
Why is the bitterness re-surfacing?
All parents fuck their kids up, don't they?
On balance, my life is not the most fucked up it could have been. At least my parents didn't peel off all my skin and pour salt and lemon juice on the bloody flesh, huh?
I have to live with the consequences for the rest of my life so it's up to me to say how terrible things have been.
One of the consequences has been my extreme prudence with contraception and a great deal of thought and effort put into the handling of any so-called 'accidents'. One of the consequences has been my decision to behave in a way which absolutely guarantees that I'll never become like my parents. It's not one single decision. It's a decision which gets made over and over and over, ad nauseam. It's physically nauseating and painful to deny a fundamental part of my humanity. It's easy to go along with the crowd and do what everybody else is doing. It's easy to be one of the herd. It's hard to make an ethical decision, and a decision which goes against every gene in every cell of my body. Every physical part of me screams to reproduce, and I have to overrule that innate instinct using my fucking brain because it's obviously the only way to guarantee I'm 100% nothing like my father.
Sure, I could fall in love and be talked into almost anything, while my brain is flooded with serotonin and oxytocin, but my normal childhood development was so fucking messed up that I have no idea what a normal healthy happy relationship looks or smells like. I have a gaping big hole in my life, where most people have happy childhood memories and a set of formative experiences which govern the way they approach love, romance and sex. Sure, I adore my childhood friends - the nerdy geeky bullied outcasts - but each tiny handful children who were my friends, were snatched away from me during each of the unnecessary school changes and house moves thrust upon me by my selfish fucked-up druggie alkie loser work-shy cunt parents.
Why such vicious, clumsy words?
Why such bitterness?
I felt like I'd managed to shake off the stigma of being the nerdy geeky bullied kid and re-invent myself. I felt like I'd managed to escape my past. I went to London and re-invented myself. I got far far away from anybody who might seek to undermine my newfound self-confidence, in a place where nobody knew me and I was free to forget the things which were perpetrated against me, forcibly and inescapably.
I had fucking won.
The reasons why I suffered a major financial setback, and indeed ended up without major pieces of my life again, are beyond the scope of this self-pitying essay. I can easily analyse the root causes and trace the origin of my insecurities, hangups and damaged self-esteem back to childhood trauma. However, my life philosophy and personality drives me to look forward and achieve positive things, as opposed to living in the past.
Working very hard to rebuild my wealth has been a slow and painful process - which still continues - and it denies me the coping mechanism which I developed as a young man: yes my childhood was fucking shit, but I'm rich now so it doesn't matter. Ergo, if I'm not rich, then all I'm left with is a shit childhood. The bitterness is inversely proportional to my wealth.
I have a very money first mindset, which assumes that if I get rich first, then everything I want and need in life will follow. My life experiences have reinforced this worldview. Where the hell would I find the self-confidence to date without a wad of dollars in my fat wallet? It sounds very vulgar, but we must consider how dreadfully damaged my self-esteem was in childhood, and how I've compensated using money.
To be heavily reliant on a steady flow of sex and money to prop up my fragile ego is not at all pleasant. Masturbating in isolated poverty is an insufferable cruelty, salting the wounds of childhood, which feel as fresh as ever. It shocks me that I can be plunged back into angsty teenaged hatred and resentment of the injustice of my situation, by something as trivial as a temporary setback in my finances.
This is the vulnerable exposed throbbing pulsating nub of my insecurity. This is the thing which anyone can easily prod and poke at, cynically and sadistically, to make me wither and collapse. If you're the kind of sicko - who I've encountered far too many of in my life - who enjoys making a person writhe in torment, then you'll find that you'll be richly rewarded if you choose to bully me on this topic.
Why do I write about this at such length?
I own the story now. I expose my most vulnerable things, so that nobody else can threaten to do it and have power over me. I have agency.
Tags: #sex #relationships #childhood #parents