This is a story about compassion fatigue...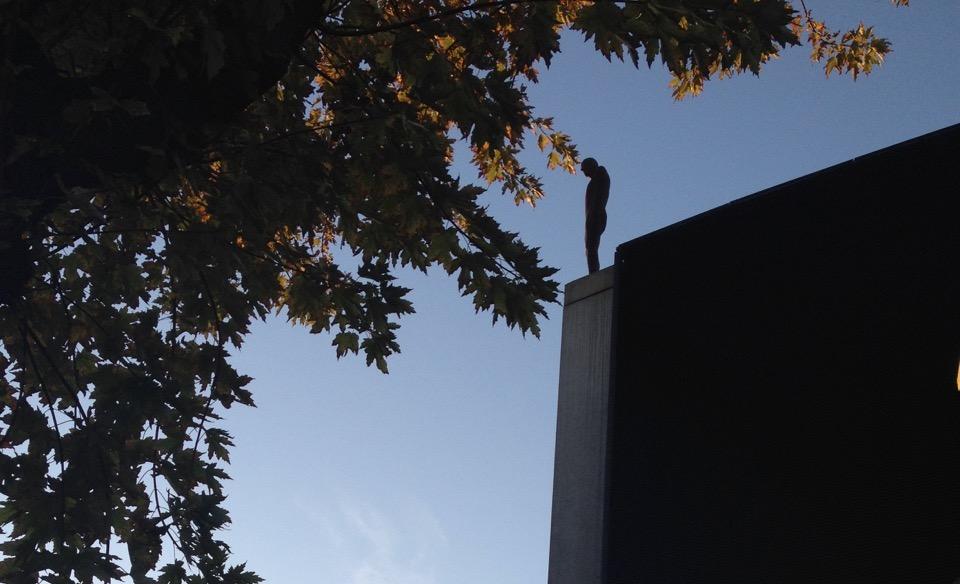 I imagine that the boy who cried wolf was probably telling the truth every time he raised the alarm, but the villagers just wanted him to shut up - they wanted him to quietly deal with the wolf on his own and to leave them alone. I mean, what kind of monsters would leave a little boy to protect sheep from wolves? The moral of the story is "don't complain" and "fuck off and die".
I'm sick and tired of explaining that my depression and suicidal thoughts aren't going to be cured by yoga, kale smoothies, exercise, mindfulness, whale song recordings or other quack cures. I'm sick and tired of explaining that I've had enough of swallowing a heap of different pills to try to level out my moods - one to counteract another, and so on ad nauseam. I'm sick and tired of explaining that my job is making me unwell, but I can't quit because I need the money. I'm sick and tired of explaining that my living and travel arrangements are toxic to my mental health, destroying any sense of wellbeing. I'm sick and tired of hearing simple solutions to an oversimplified version of my complicated problems. I'm sick and tired, and I want to die, because that's the only easy solution.
I was pleased to reach the end of Jinxed January. I was pleased to start dating again. I was pleased that money has started to flow again. However, it's all too little too late - the demands which have been placed on me are too great. The things I've had to battle through and overcome have exhausted me, and I've got nothing left to give - I'm spent.
In the last year I lost two girlfriends, two apartments, two jobs. In the last year I spent 7 weeks in hospital. In the last year I quit stimulants, opiates, benzodiazepines, neuropathic painkillers, sleeping tablets and a host of other pills, powders and potions. I moved between several cities and slept in so many different beds that I can't possibly count them all. You'd think that all the hard work would pay off, but it hasn't. For all the agony and anxiety, there's no reward at the end of it. For all the stress and strain, it hasn't got me anywhere. For all the self-denial and good behaviour, there's been no benefit.
I emerged from work this evening and the sky wasn't completely dark. Longer days are coming. Better weather is on its way. However, sustaining myself until the first warm days of this year is going to be impossible - I'll never make it to mid-spring, because I'm fucked right now. "One day at a time" is the problem - the days are unbearable.
I thought my suicidal thoughts had subsided, but this evening I had the strongest urge to end my life that I've had in quite a long time. My suicidal thoughts had turned into hopes and plans for the future, but this evening those hopes seemed too far out of reach. I've done the maths and the figures just don't add up. There's no way that I can carry on. The money's not coming in fast enough to stop the rot. I can't keep myself afloat like this any longer.
I found some Bitcoins I'd forgotten about. They're sitting there ready to be spent on the dark web. I'm not going to relapse, because that would be slow suicide. If I'm going to kill myself, I'm going to do it quickly and suddenly, not in the drawn-out and degrading way that happens with drug addiction. If I'm going to kill myself, it's going to be with pride and dignity, knowing that I tried as hard as humanly possible to rescue myself, but it wasn't enough. If I'm going to commit suicide, I'm going to be clean, sober and sane.
Life's not worth the aggravation. Life's not worth the effort. The rewards just don't match up with the stress, exhaustion, loneliness, isolation, boredom, trauma, suffering, grief and inevitable death.
Why bother?
I've worked a million jobs and delivered a zillion projects. I've moved house so many times, built fortunes, created companies and invented products. I've travelled. I've lived and loved. I've taken everything to the extreme. I've had enough. I'm sick of this shit.
Don't try to persuade me to live and don't be sad when I'm gone. I've lived a thousand lifetimes. I just can't stand having to live one more, when it's just repeating the same old bullshit I've done a million times before.
Don't ring the police or whatever. I'm not going to kill myself immediately. I just really want to die and I'm planning when and how I'm going to do it.
Tags: #suicide #depression