This is a story about everything trapped inside my head...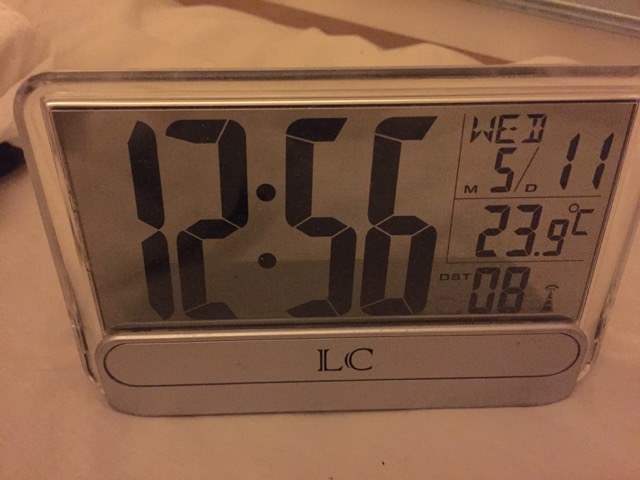 I'm lying awake and my mind is going at a million miles an hour, thinking about all the things that I want to write about, need to write about. There's a lot of my story that still needs to be told before the 13th/14th of May. I'm not sure why anniversaries are important to us humans, but we seem to attach significance to the passage of 365 days and nights.
I want to write an open letter to my Mum, for her birthday on the 13th, but I don't want that to overshadow something more significant that happened at around the same time: The Finsbury Park Fun Run. My parents have become quite irrelevant really, and I'd like to keep it that way. The further they are from my life, the more I feel within touching distance of restabilising, recovering, moving forwards.
My parents will tell you that I shouldn't be thinking about myself at the moment, when there's been a death in the family and another family member is seriously unwell. However, as I've alluded to before, I'm not exactly off the critical list myself. I took a kitchen knife to my forearm only last night, daring myself to open my veins, to end it.
When I came to listen to all my old voicemails at the beginning of this week, there were heaps of messages from my Mum, berating me for not being emotionally available to her. I couldn't believe how I'm supposed to be the responsible, reliable, dependable member of the family, there as emotional support and as a punching bag, for my flakey drop-out loser parents. Ok, so I've thrown off the shackles of wearing a grey suit and being the career-minded sensible and conservative member of the family, after the best part of 20 years in financial services technology and 9 to 5 office humdrum. However, I reject both roles: punchbag & outcast.
I can't be both left out in the cold when I'm having a hard time, but yet supposed to be there for my family when they're having a hard time. Fuck them. Fuck them to heck.
Anyway, I've kept my safety barriers up. There's too much at stake at the moment. I'm under too much pressure and stress as it is, and things are too fragile, the green shoots have only just appeared. I'm not going to have it all go down the shitter because of my damn parents again, rearing their ugly heads at precisely the wrong moment, because they want something.
I already occupy a convenient space for my parents: a talking point. They are friendless, isolated, unhealthy and unhappy. Their abusive relationship is toxic, and the only way that they know how to function is by picking holes in other people, sitting in smug judgement over the world.
Anyway, enough about my damn family already. The sooner I'm disinherited the better. I may revisit the topic of my Mother, in an open letter, but otherwise it should be case closed. The open wound that was my horrible childhood will never heal while I'm still dragged back into that sick, unhealthy family.
END OF RANT
So, what else is going on inside my damaged little noggin? Well, I feel like I haven't really bridged the gap for my readers, between the happy me who had my shit together, and the drug addict homeless guy. There's a period of time that warrants further examination.
I appreciate that what I'm doing - picking at the scab, committing public reputational suicide - is rather strange, hard to deal with, almost impossible to comprehend. If you think about the damage that I'm trying to undo though, and how close I've come to death or permanent insanity (perhaps already there, ha ha!) then you might be able to see why I have to take such a bold step.
Somebody who has been through what I've been through should be suffering much more permanent and irreversible brain damage. I should be attempting to swat invisible insects, perhaps picking off my own skin to get to invisible bugs underneath. I should be shouting at unseen people, hearing voices. I should be consumed by paranoia... convinced that something or somebody is out to get me.
I've certainly unseated my mental health, which has always had dubious stability. I was clearly suffering from a mood disorder before I started putting copious amounts of powerful narcotics into my body. The two things really don't mix well and play nice.
It's hard to be self-aware, and it was certainly surprising when I was told that I was slurring my words and talking really slowly, back earlier this year, when I was swallowing loads of legal benzodiazepines and suffering the cognitive impairment of drug withdrawal from long binges on powerful stimulants.
I'm quite familiar with the brain-killing sluggishness of stimulant withdrawal. Normally it means I'm really sleepy and struggle to hold a coherent conversation or thread of thought. When writing, I might drift in and out of consciousness, and it'll take me ages to finish what I'm writing, which ends up flitting from topic to topic. You can see it in my writing, but it's masked by the fact that you have no idea how long it took me to write.
The benzos leave big gaps in my memory. Rohypnol, the famous 'date rape' drug is a benzo, and the amnesia-inducing effects are presumably what the would-be rapists are looking for, when they're spiking drinks. So, I guess I was spiking my own drinks. Who would do such a thing, and why? Well, another effect of stimulant comedowns is horrible panic attacks and anxiety, as well as disturbed sleep and appetite. Benzos help to calm everything down after a big stimulant binge.
But anyway, I'm getting waaaay ahead of myself. How did it even come to this? How did I even get off the rails in such a bad way?
In actual fact, you don't realise this, but things have improved massively. Things were much, MUCH worse. That's the thing about your journey downwards... you don't even know where you're headed yet. People talk about rock bottom, and I think that's a lot of nonsense. I never reached a rock bottom, but I can tell you that things started out slow, crept up on me and then got the better of me. No rock bottom, but I had to learn some pretty brutal lessons before I got the upper hand.
So, let me give you a little insight into how I became a drug addict. It starts with sex.
SEX ADDICTION
I've written before about experimenting with drugs to enhance bedroom antics, but what I haven't had a chance to write about yet is just how much of an addiction sex was. Perhaps it wasn't an addiction, but it was the yardstick by which I measured happiness and security. If I wasn't getting sex, my life felt pretty meaningless.
A few of my relationships were built on an almost purely sexual basis. One girlfriend, I really didn't find at all attractive, but at least I was getting regular sex. It was somehow important to me in my late teens and early twenties to get a lot of sex. I felt like I was making up for lost time, that I had missed out on a lot of those great experiences of first girlfriends, childhood sweethearts, school crushes etc. etc. I felt like I was 'owed' a debt of sexual gratification.
One of my close friends talks about notches on the bedpost as a way of warding off the relentless bullying endured at school, and it was this exact thing that I was trying to do myself, except I was just doing it with the one girl, rather than being the heartbreaking rogue that he is. Fact of the matter was, my self confidence was probably damaged, not enhanced, by being with somebody I really didn't fancy, and actually felt ashamed that I had 'sold out' and decided to date.
The truth is, I'm actually pretty vulnerable. Very vulnerable in fact. I'm so desperate to be loved, liked even, that I'll accept all kinds of mistreatment and being pushed into things that are really not in my favour. There are desperately needy things, like being friends with people who are just taking advantage of me. Then there is the sexually fucked up thing of having sex with girls I don't fancy, just because I don't want to be alone.
My ex wife was different. I did actually fancy her. I mean, I do kind of corrupt and twist myself though. I found her attractive, but in truth, I also tried to dump her when I realised she wasn't a nice person. I also realised that I wasn't even that compatible with her, the more I got to know her. However, there was one thing that we stuck together for: the sex.
I'm not sure what your relationship with sex is, but mine used to be like this: I felt I had to have it. If I thought I wasn't going to have it, I used to get stressed, upset, anxious. I had more of it than I really wanted, just because I was fulfilling some kind of ritual, reassuring myself that I could have it whenever I wanted. When I couldn't have it, I'd react badly, getting upset or threatening to go off to find it elsewhere.
Basically, I'm pretty sure I had all the hallmarks of a psychological addiction. When my ex mentioned she'd have to be away for a period of time, the pit of my stomach would feel sick. What about sex? Where am I going to get sex? When can I have sex? Will I be able to have enough sex? What if I want to have sex and I can't? This was a major issue for me.
I must be clear: I used seduction rather that coercion to ensure I had a steady supply of sex. I worked my arse off in the bedroom to ensure my ex wanted it as much as me. In a way, I addicted her to sex. I was a sex pusher. I gave her a great time in the bedroom, but my motives were not pure. I wanted her to be available to me, whenever I wanted. It took time, it took effort, but slowly I was building a co-dependent relationship based around sex. It's all we had.
There were other reasons why sex became such an unhealthy fixation in our co-dependent relationship. Namely, she was a really mean person to me. She isolated me from friends and activities I loved, criticised everything about me and generally dragged down my self esteem to the point where I was trapped by a sense of worthlessness and loneliness. All alone in a flat in the middle of nowhere that she insisted we move into. I was miserable as sin.
I'm covering old ground here a little, but it's important to go over this, as this was the groundwork for the really destructive stuff that was to follow.
CO-DEPENDENT RELATIONSHIP
It was always clear that the relationship was unhealthy as hell, and really needed to end, but it was virtually impossible for me to back out of it, because I had so little in my life except for the sex. So many friendships had been damaged and fallen into disrepair. Even my work was suffering because of this all-consuming fuck up of a relationship.
Eventually though, I found a reserve of strength and finally managed to break up with her. This was the catalyst for me forging a more entrepreneurial path. Mingled in with the breakup was some career changes, some business ventures... basically a lot of my pent-up creativity and strength came out in much more positive directions, around the time that we broke up, the first time.
Then, when things were going really well in my life, I decided to try and get back with her. Things were different. The relationship was less destructive, but the way that things quickly developed was deepening co-dependency, with the introduction of sex-enhancing drugs.
Yes, the introduction of drugs into our relationship brought a kind of stability. I've written before about swathes of time at weekends being taken up by the drug-fuelled pursuit of sexual ecstasy. I felt like drugs would bring us closer, and they certainly reduced the arguments, the agression and abusive nature of the relationship. However, it wasn't healthy. It was co-dependency taken to the next level.
With drugs, it's sometimes only a matter of time before you take things up a gear, if you're chasing a high. What started out with some MDMA (Ecstasy, Molly) and GBL/GHB then turned into rampant experimentation across the spectrum of available legal highs, before fatefully arriving at a compound nicknamed NRG-3.
MY FIRST DRUG ADDICTION
This is where the slowly-slowly creeping up thing happens. You feel like you're in control, with your accurate measuring scales and strict rules about dosages and keeping things limited to weekends, but you're playing with drugs that erode your self-control, willpower. I was the sensible one, but I was also a lot of the driving force too... this new level of co-dependency felt a little bit like we were in love and had a stable happy relationship, with me as the architect.
It would be me who carefully researched each chemical, measured doses and made sure we stayed safe. The problem was, I hadn't yet found my nemesis: my drug of choice.
NRG-3 was deemed by me to be too dangerous for us to try, and it remained an unopened packet, a closed Pandora's Box. I was right to treat it with respect... it turned out to be every bit as dangerous as my research had led me to believe.
But, addiction needs a catalyst. Me leaving Cambridge and facing the stress of how to grow my little company to be big enough to employ at least 2 people full time, plus resolve the intractable issue of where to locate the office, reached crisis point. A busy summer of relentless weddings taking up whole weekends was the straw that broke the camel's back.
Me and my ex were absolutely paralytically drunk at her brother's wedding. We had an absolutely almighty row in front of her whole family, and I ended up back home, alone, suicidally depressed. It seemed like the perfect time to try NRG-3.
People talk about drugs being near-instantaneously addictive, and I don't think that's correct. However, the circumstances under which I tried NRG-3 certainly conspired to create brain conditions that were almost perfect for addiction to flourish. I disappeared into the depths of my first ever drug binge. All the rules about dosage and measurement went right out of the window.
So, the rest is history right? Wrong.
Chronic drug addiction still doesn't happen overnight. At the end of my binge, I had an almighty panic attack, got really scared by it, and then life kind of got back to normal... except it didn't. There was now a little devil inside of me that wanted to repeat the experience, and was just waiting for an appropriate moment.
Enter the era of the 'secret drug habit'. My ex talked about my 'drug habit' during our divorce. What utter nonsense. By the time we separated, 2 years later, I was a raging drug addict. There was no hiding a 'habit'... I was actively turning parts of our home into a crack den. However, there was a period of 18 months where I tried my very best to keep the devil at bay, and hide my habit.
I'm actually putting myself in an excessively bad light here. I had no idea that addiction had taken hold so firmly. Yes, sure, it was me who played with fire and got burned. It was me who made bad decisions that led to an ever-worsening situation. However, as I've tried to explain above, one thing leads to another. It's impossible to separate my decision making from my state of mind and the circumstances surrounding it.
So, I started to try to use NRG-3 in secret, which wasn't a problem at first as my company was going down the shitter, so I could use drugs at home when I was supposed to be working, and my ex was at her job. Whether the drugs were the reason why my startup failed, quite possibly, but actually you could say that a terrible relationship was the reason why I did a startup in the first place, which later led to unmanageable stress that was the catalyst for my drug habit... one thing leads to another!
Within a month or so, I thought I was going to die. I was carrying a letter around with me at all times, that basically confessed that I was addicted to powerful stimulants. This letter was going to be given to the doctors at Accident and Emergency, in the event that my heart started giving out, or I went insane or something.
I was a little more proactive than this, and did reach out to community mental health services as well as addiction support specialists, but when I met other 'service users' I felt that my case was unworthy of their time. Meeting child prostitutes who'd had their children taken into care, and had poly-substance abuse issues as well as alcoholism, and grinding poverty... versus me, with my health intact plus a big pile of savings still in the bank. I felt like I was taking the piss by taking up the time of those treatment centres.
This is what I mean by saying that there were lessons I had to learn. I sensed the danger, but I still felt in control. The main problem was a recurrent lie that a lot of addicts tell themselves though: I thought I could use in moderation, and I thought I was better off hiding my problems and trying to fix things on my own, which actually turn out to be contradictory things.
There's a lot of times when drugs are talked about, not as something inanimate, but actually as if they have a life of their own. It's the drugs that are to blame we say, as if they have legs and walked right into your bloodstream all on their own. It's certainly hard to unpick the strange behavioural changes that addiction has on you, from the supposed free will that we all apparently exercise.
What happened to me, during my descent into chronic addiction, was the re-programming of my brain. Whenever my ex would say she was going away or she would be doing something, my brain would instantly say "great, more time to use drugs". When I wasn't using drugs, I was planning the next time I would be able to, anticipating it, aching for it, willing the time to pass more quickly so I could get to my next fix. This didn't happen overnight.
I used to be able to go for a week between getting a fix. Then it shortened to about every 3 days. Then of course, it started to be a daily habit. Then it came to the point where I would pretend to be staying up late to watch TV or something, but just stay awake all night taking drugs. Then it progressed to 'secretly' dipping into a bag of drugs when we were actually in bed together. By the time it gets this bad, you're not exactly hiding your 'habit'... you're practically a chronic drug addict.
Two things happened to significantly worsten the addiction: firstly, I started getting signed off sick for periods by the doctor, which in my mind were to be used 80% for drug taking, and 20% for recovery. I remember when I got signed off for 5 weeks, my very first thought was "great, that's 4 weeks drug taking and 1 week to recover". It had become automatic by then... I didn't choose to think like that... that's what addiction does to you. It changes your subconscious, your priorities, the way you think and act.
Secondly, conflict erupted between me and my ex, and my response was to corner myself. I would go into the spare bedroom, and she would kick and punch the door and scream at the top of her lungs. I was always afraid of her aggressive, violent, abusive side, and this was particularly harrowing when under the influence of powerful drugs or on a comedown, so I tried to barricade myself from these attacks.
THE PRISONER
Being barricaded into a corner, with somebody raging and snarling and raining blows on the only physical barrier that prevents you from being the object receiving the beating, is not conducive to good mental health. Siege tactics were employed, but hunger and thirst don't have the intended affect on somebody so psychologically traumatised, and under the influence of anoretic drugs.
Eventually it got so bad, that my ex could finally see that she was killing me. You can't leave somebody backed into a corner with no food, no drink, no toilet, and not see that your aggression is the reason why somebody is so physically wrecked. It was being cornered that destroyed me, as much as the drugs. It was being cornered that affected my mental health, as much as anything.
By the time we separated, we had entered a dangerous dance, where it was almost routine for her to spend entire weeks keeping me entombed in my sarcophagus. It was unrelenting, the screaming, the shouting, the hammering of fists and feet on the door. I don't think it's unreasonable to say that I felt shellshocked. I was hypervigilent: I could never relax for a second. I was in a state of constant fear, agitation.
If you'd like to blame the drugs in isolation for this, you're wrong. It's quite possible that the addiction would have developed in a different direction, without this mistreatment, but it's certainly true that what I went through was inhumane. I was a prisoner in my own home. Drugs just facilitated this, made me an easier target for abuse. I can barely convey to you the awfulness of being subjected to around-the-clock abuse like that, when so weak and so vulnerable.
Finally, our parents stepped in and enforced a separation to spare my life. I was fucked, and had made a desperate appeal for my release from captivity, to both her parents as well as mine. Mercifully, they arrived and stopped the relentless vigil at my flimsy barrier.
Am I being melodramatic? Well, find yourself a tiny room in your house and lock yourself in there with no food, water or toilet for days on end, with people coming to hammer on the door and scream abuse at you around the clock. See how long you last for. See how your mental health holds up, without even the amplifying effects of a drugs.
Why didn't I run away, go somewhere else? Well, this is where the illogical bullshit that addiction spews into your brain comes in. In my mind, my drug use was still a 'habit' that could be hidden, and it was only when a weekend or holiday arrived that this folly was exposed for what it was. The arrival of a weekend can even come as a surprise to somebody completely in the depths of chronic addiction... it was only the screaming and the yelling and the kicking and the punching that I had any means to mark the passage of time at all.
You have to remember that I was the weakened one here, I was the one in trouble, in distress, cornered and traumatised. You don't fight abuse with more abuse. Nobody's psychological problems were ever cured by screaming at them and cornering them. I had enough on my plate with drug addiction to deal with, let alone an abusive partner.
I did need to quit drugs, get cleaned up... addiction was consuming me and fucking up my life... but, abusing me only prolonged the agony. I learned nothing from being cornered and abused. All it did was to leave me with deep psychological scars.
Separation only opened the door to these psychological issues being resolved, over time. When some friends in London invited me to live with them, I was paralysed by fear of somebody hammering on the door, shouting at me. When I went to stay with my parents, they actually did hammer on the door and shout at me, which is what I had spent days anxiously anticipating... deepening my sense of threat, confirming my worst fears. Obviously, these feelings were irrational, however I had been traumatised to the point where serious psychological damage had been done.
London was chaotic and traumatic in whole new ways, but at least I was eventually released from the prison cell of being trapped in a room with no food, water or toilet. My life imploded to the point where I was actually in full public view, either in hostels or sleeping rough. All privacy, dignity was stripped away from me. I was laid bare for the world to see.
But London led me to social reconnection. Having interactions with people that weren't screaming, shouting, punching and kicking... it started to bring me back to the real world. As I built a network of friends at one hostel, my life started to stabilise. The more human contact, the more friends, the more ordinary conversations and interactions I had, the more normal I felt again, the more my dignity and self-esteem were restored, the more my chances of recovery increased.
RECOVERY
Johann Hari, writes that the opposite of addiction is not sobriety, but human connection. Addiction is about forming a bond with a drug, when healthy human relationships are not available. I had fallen back into the clutches of an abusive co-dependent relationship, miles away from my fellow startup founders, investors, mentors, family and in a part of the country where most of my friendships had fallen into disrepair due to the all-consuming and destructive nature of the relationship I had with my ex.
Of course I was going to get sucked into drug addiction. It replaced my ex perfectly. It was actually a superior relationship. I had everything that a co-dependent sex addiction gave me, in a convenient powder form. It was this drug - NRG-3 - that allowed me to finally break the habit that was my ex. We finally broke up once and for all, and I knew that it would be easier to quit drugs than to break up with her, so I felt relieved even though I was deep in the hole.
When me and my ex wife separated, I was using heroin, crack, crystal meth, cocaine, speed, diazepam, alprazolam, zopiclone as well as my drug of choice... NRG-3. Within a few weeks, I had cut it down to just some pure Dexidrene, which I was using to get over the worst of the depression and fatigue that would be inevitable after a lengthy period of addiction.
I was using 5mg of Dexidrene per day, to combat fatigue, cravings and poor concentration that would have ruined my recovery. It was a remarkable turnaround, but unfortunately it all got ruined by a complete lack of care for my wellbeing and future survival prospects, in favour of my ex's unreasonable demands to have the divorce processed her way or the highway. I wanted her to just take everything and leave me alone. My life and my health were the most important things. She continued to make my life hell.
Not that it matters, but today I've been abstinent for 7 and a half weeks, but not only that, I'm not drinking any caffeinated drinks or taking anything to help me sleep. I'm 100% drug free, and I'm not suffering unmanageable fatigue or cognitive impairment. I have no motor tics, and I don't have any psychosis or paranoia. This is quite remarkable. Considering how long and how deep this gash in my life has run, it's quite remarkable that I should be as close to normal as I am.
Anxiety and depression are unspeakably horrible forces in my life at the moment. I guess when I think about it, it's to be expected: withdrawal from benzos gives horrible rebound anxiety, and withdrawal from stimulants can trigger deep depressive episodes. The fact that I'm chugging along through a very stressful period of financial problems and job hunting, with very little support from friends & family, while going completely abstintent from all drugs... this is a big deal. It's not every day that people pull through things like this.
I'm sorry that last paragraph ended up a bit back-slapping, self-congratulatory. Certainly, any kind of complacency will lead to relapses. I've fallen foul of thinking "I can quit anytime I want" before, but the next challenge is to try and sustain recovery and put in place all the pieces that make a proper life. Everything was so temporary and fragile before.
Anybody who says "oh yeah, heard it all before" doesn't have a fucking clue what they're talking about. Every relapse has been due to either excess stress, or a collapse of the things I worked so hard to build. Losing all my hostel friends due to the pressures and stresses associated with the life change of moving from an unemployed homeless bum to being a guy working 9 to 5 in an office, plus a breakup with a girlfriend, plus the loss of a contract. Then, facing financial armageddon with a rent to pay and no means to do it, deep in a hole of debts, ridiculous pressure on the project I was working on, and bad mental health problems due to the sustained anxiety and stress I had been under relentlessly for so long, losing friends as well as colleagues when my work contract was no longer sustainable and I had to leave a job quite abruptly and inelegantly.
We've all faced bumps in the road, and these hiccups, these hurdles are inevitable. Part of sustainable recovery is once again being able to cope when things aren't going great. However, expecting somebody who's been through hell to be able to cope with an absolute clusterfuck as the challenge to their fragile, delicate, green shoots of recovery... I've got to say... what sort of cruel fucked up world would wish that upon somebody who's trying so hard.
That's fundamentally the driving force behind so many of my bitter, angry rants. I'm just incredulous that I'd be left to flounder by so many of my nearest and dearest, when the distress flares have been going up and the opportunity to rescue an entire ship before it sinks below the waves has been there for the taking. Raising a wreck is hard, when it's at the bottom of the ocean. Better to step in when it's just a little leak in the hull, rather than after the captain and crew have drowned and the boat's sunk.
It's not anybody else's responsibility other than my own, but you can fuck off if you're going to ring me up and leave me shitty voicemails saying I'm letting friends and family down. You want something from me now? Well, where were you when I needed support?
I know that a lot of friends have been there with support at the most unlikely of times, and in the most dire circumstances. I know it's seemed a little thankless, and that friends have even felt a little used or that trust has been abused. It's really not like that.
Yup, I've made some mistakes along the way. I'm still making mistakes. However, the tip of the iceberg conceals the great mass of the shit that I've been through, and yet, I still maintain some ethics, some sense of a debt of gratitude. I have a functioning moral compass, and I'm honest and acting purposefully towards repaying my friends for their help and support, showing them it was worthwhile, aiming to restore some semblance of a will to live to my shattered life.
That's what you're doing if you help me: you're saving a life. Don't believe any bullshit about 'enabling'... it's true that's possible if I'm wrapped up in active addiction, but I have the ethics, the sense of right and wrong to not ask for anything of my friends that would be squandered on addiction. The truth of the matter is that there are plenty of times, like now, where I'm not an addict. I'm just somebody who's struggling to rebuild their shattered life. I'm less of an addict than you, given that I don't drink tea or coffee, or even take headache tablets.
Yes, you could say I was reckless, I was irresponsible. Not really. I always paid my own way. I always covered my bets. I've kept track of where any debts or favours need to be repaid.
It's true, I felt a little entitled to have a complete breakdown. I felt entitled to lift the burden of responsibility from my shoulders for a time. For a time, I didn't feel guilty for being a risk taker and for the consequences that followed. Most of the consequences were suffered by me anyway.
CONSEQUENCES
Consequences, consequences. I've felt perhaps less than I should have done, but perhaps I have paid in other ways. I certainly feel like I don't want to rack up any more consequences. In fact, I'm back to the position of wanting to end my life quickly and cleanly if it looks like everything's going to go down the shitter again, rather than prolonging the agony and creating more problems for the world to mop up after I'm gone.
I feel a little bad that I would be depriving my sister of a brother, to be there to support her and my niece after my parents are gone, but at the same time I'm aware that I need to keep my distance from my niece, in case I don't make it. An uncle she hardly knew who's now gone is no big deal in the grand scheme of things, and certainly better than a drawn-out endgame that's just continuous "will he make it? won't he make it?" heartache, until the inevitable day that luck runs out.
Maybe you think I'm being melodramatic again, or using emotional blackmail. You think I talk about my suicidal thoughts lightly? You'd seriously call my bluff on this? I really think you'll regret it when I'm dead. I'm obviously not going to feel anything when I'm dead, except sweet sweet relief from a world that's been indifferent to my suffering and pain.
It'd be so easy for me to just decide, and act. I'm a very decisive person. I'm determined, stubborn, brave... everything that could quickly snuf my life out, if the scales tip just that bit too far. I'm keeping score, and if things get too unfair I'll just tip the whole boardgame onto the floor, along with all the playing pieces, dice and cards. You might think it's childish, flippant, knee-jerk, but it's actually cold hard rational, logical.
I feel like the writing I did when I slipped back into addiction doesn't make a fine account of me. I feel like the bitterness and anger towards unresolved issues with my parents made me come across as very unpleasant, as well as obsessively stuck in the past, and even launching tirades against people who only share some of the responsibility. I can't lay everything at the door of my horrible childhood and irresponsible and unpleasant parents. At some point, I have to draw a line that indicates where the division of responsibility lies.
The fact of the matter is though, that you've got to live with yourselves after I've gone. Coulda, woulda, shoudla... that's not going to mean jack squat when I'm gone. There's a smoking gun here. It's going to be hard to say that it was inevitable that I'd meet my untimely demise, when there's a record of periods of opportunity to step in and help, before things got too unmanageable for any human being to endure.
We should be fucking celebrating somebody coming back from the fucking dead. This is a fucking big deal, where I'm at right now. I shouldn't be here. The way I've been treated thus far in my life, I've been left for dead so many times. Aren't you going to fucking learn?
BACK FROM THE DEAD
It's not right to write people off, and leave them for dead. It's not right to nickel and dime people. It's not right to let the bystander effect be your excuse for not stepping in: let somebody else make the first move, surely it's somebody else's responsibility, not mine?
What the fuck happened to collective responsibility? What the fuck happened to a sense of community? What the fuck happened to helping each other out?
Where the fuck did this every man for himself bullshit come from? Are we Darwinian beasts, duking it out in the jungle, or are we a supposedly advanced race living in a modern civilisation?
I watched the film Se7en (Seven) again the other night, and I was taken by the similarity between me and the psychopathic killer. He had filled books and books with his thoughts, and then wanted to make a grand gesture to the world, culminating in his death. He thought that his actions would be studied, that they would make a difference in an indifferent world.
In a way, I'm drinking poison, hoping to kill somebody else. Everything I've done and written since I reached breaking point has in some way hurt me more than it's hurt anybody else. I threw away a very lucrative contract, I destroyed my professional reputation with a large number of individuals, I have spread word about my personal and private problems all over the internet and throughout my network of contact. If you search for my name and any company that I've worked for on Google, there's me.... right there on the first page, for all to see.
Here I am, with my guts hanging out. All my internal organs are on display. All my gory detail is right here, on these pages, for anybody to see.
What's worse, to die with some kind of false reputation? Your friends and family could always hold some mistaken belief about what your life was really all about, in the end. The more lurid details could be discreetly swept under the carpet, to save the blushes of your family, and to preserve your memory in some slightly more wholesome light. Seems like bullshit to me. I want people to know what drove me to the brink and beyond. I want people to have the facts, and decide for themselves. I want a world where we see that the only difference between people are the circumstances that conspire around them.
To say that this writing, this journal, this log, is a gift, that it serves some useful purpose... is grossly arrogant, deluded. However, it's all I've fucking got at the moment. Perhaps I am fighting to clear my name a little. Perhaps I'm not going down without a fight, and I'm taking hostages, taking some people down with me.
It's up to you, dear reader, to decide. I present you with my side of the story. It's up to you whether you dismiss me easily, as a madman and an addict, with no worth to my words. It's up to you whether you remember me as having the potential to be good, or the destiny to be bad.
Personally, I think it's immoral to make bets on living people's lives.
Tags: #parents #childhood #drugs #addiction #depression #suicide #career