This is a story about the Coronavirus pandemic...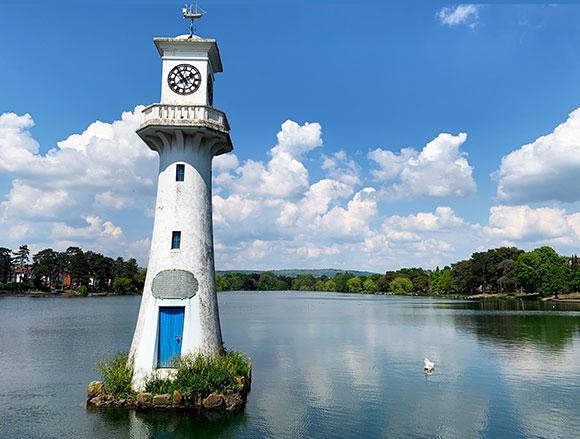 Many people planned to come out of lockdown with new hobbies, fitter, healthier, happier and myriad other unachievable unrealistic things. I think that we have mostly come out of lockdown fatter, more unfit, poorer, more insecure, lonely, isolated, bored and generally worse off.
I started the lockdown drinking very heavily and eating McDonald's breakfast every morning. I decided that if we were going to be suffering the misery of being under house arrest, then I would treat myself. Quickly I realised that I was going to end up with clogged arteries and morbidly obese. I was eating takeaway several nights a week and not doing any exercise.
I started the lockdown physically dependent on sleeping pills to get to sleep, and using two different tranquillising sedatives to cope with unbearable anxiety. I decided it was too much hassle to try to keep stocked up with the medications I needed during the lockdown, and I calculated that I have enough left to be able to taper myself off. I didn't want to run out of medication suddenly in the middle of a pandemic.
I started the lockdown working on my sofa, fully reclined. I realised that my posture and back would be ruined by working in such a position for 8 hours a day, followed by many more hours on the sofa after finishing work.
Things had to change.
I thought the lockdown would last a month or two, but I must admit that I didn't think it would drag on beyond a quarter of the year. I tried my best to psychologically prepare myself for the lockdown lasting for months, but I was hopeful it'd be all over after 6 to 8 weeks.
I bought a desk and an office chair.
I weaned myself off the sleeping pills and tranquillisers.
I cut down my drinking, and even went teetotal for 6 or 7 weeks.
I started exercising. Not, like, exercising exercising. Just going for a 10km walk every day. Enough to keep me a little bit active, but nothing crazy.
I stopped getting takeaways. All those takeaways were costing quite a lot of money, when they were all added up. Sure, I felt like I could justify spending the money to enjoy some nice food, as compensation for the doom and gloom of the hundreds of thousands of people dying all over the world, and the restrictions to our freedom... but it wasn't healthy and it was costing a packet.
I paid off all my debt. This wasn't so much a planned thing. It was something that just happened to co-incide with the lockdown. However, it feels pretty damn good to have some savings now. I have a net worth again, which feels good. I have some financial security, even if it is pretty negligible. It had been a very long time which I'd been struggling to get my finances sorted, and it's a big relief to be back in the black.
My life is extremely austere and simple. I have my house, my job, my cat, my car; that's it. My health is probably OK. My weight is OK, although I am carrying some extra weight I'd like to shift, as a consequence of lockdown. My finances are OK. My job seems OK. My housing situation is sort of OK. My kitten is great, although my cat is lost... overall OK. My car has a big dent where an idiot crashed into it during lockdown, in a virtually empty car park, but there are more important things in life than having a shiny perfect car.
All things considered, I think I'm one of the lockdown winners - I'm emerging in far better shape than I went into lockdown. Some people have lost their job, or are about to lose their job. Some people have struggled with alcohol and food. Some people have struggled with mental health. In almost every area of my life, things have improved; I look reasonably well positioned to weather a difficult autumn and winter.
Although losing my cat was the worst thing that happened, it has forced me to connect with my neighbours and the wider community, so I have even managed to live a far less isolated and lonely existence under lockdown, than I was living before - I speak to far more people; I'm more connected and socially engaged.
I thought that if I retreated inwards, living and communicating through my blog and social media, then I would find it impossible to get through the lockdown. It looks like a reasonably good decision, to have taken a break.
It helps that it's summer - of course - which lifts my mood and generally creates a more pleasant and favourable backdrop for life, but I feel hopeful that I've got a decent position of health and financial stability to fight through the autumn and winter. I just need to book some holidays now... I've worked non-stop since early January, when I was discharged from hospital.
Tags: #debt #medication #work #lockdown #cat #kitten #weight #car #house