This is a story about reckless misconduct...

To say that I have great power would be delusional and grandiose. To say that I'm anything other than another anonymous voice in an infinite sea of near-identical voices - constant background noise; static hiss - would be to lose all perspective on reality. I. Am. Nothing.
However.
It has not escaped my notice that ever more thousands of people are reading my blog every day. It seems that I've rather stumbled upon something which many people are searching for, which my website has the answers to. Alarmingly, it's on the topic of suicide.
Stuff I wrote without thinking a great deal about the consequences, now potentially could have very bad consequences. Woe betide me if something I wrote was sufficient to push a person who would otherwise have lived, over the edge and into an act of suicide. How awful it would be if I some how enabled or encouraged or unwittingly aided and abetted in any way - no matter how small - the avoidable death of a person, or indeed persons.
Suicidal thoughts are, sadly, very common. I personally suffer from suicidal thoughts on a daily basis, and suicide plays a very big part in my life; my plans. I have firm plans to kill myself at the moment; I live with plans to commit suicide, day in and day out.
When I wrote what I wrote - mainly the thing about suicide methods seems to be the most popular essay - I thought there was no harm in having a frank discussion about things, given that all forms of media - books, films, radio, TV etc - contain depictions of suicide, and it seems inconceivable that we could have gone through life and not encountered at least one method, even if we expressly avoided anything gruesome and unpleasant.
In the context of writing in obscurity, I could write whatever I wanted, safe in the knowledge that nobody was reading it. Certainly, I never had to consider any consequences of what I wrote.
Now, things are a little different.
Some people write to me. I left an open invitation for people to get in touch, and they do. They're in all kinds of different situations, but they're all suicidal... or at least they tell me that they are, and who am I to doubt them? I'm not a trained counsellor. I'm not a specialist in mental health crises, except by way of my own experience. I'm not qualified. I'm not a professional in the field of suicide... merely a person who's attempted suicide a bunch of times, and who has written over a million words on the subject. I very much feel that I'm the wrong person to get in contact with, for those who are looking for a more traditional crisis counsellor, such as the one you might speak to if you pick up the phone on the Golden Gate Bridge, for example.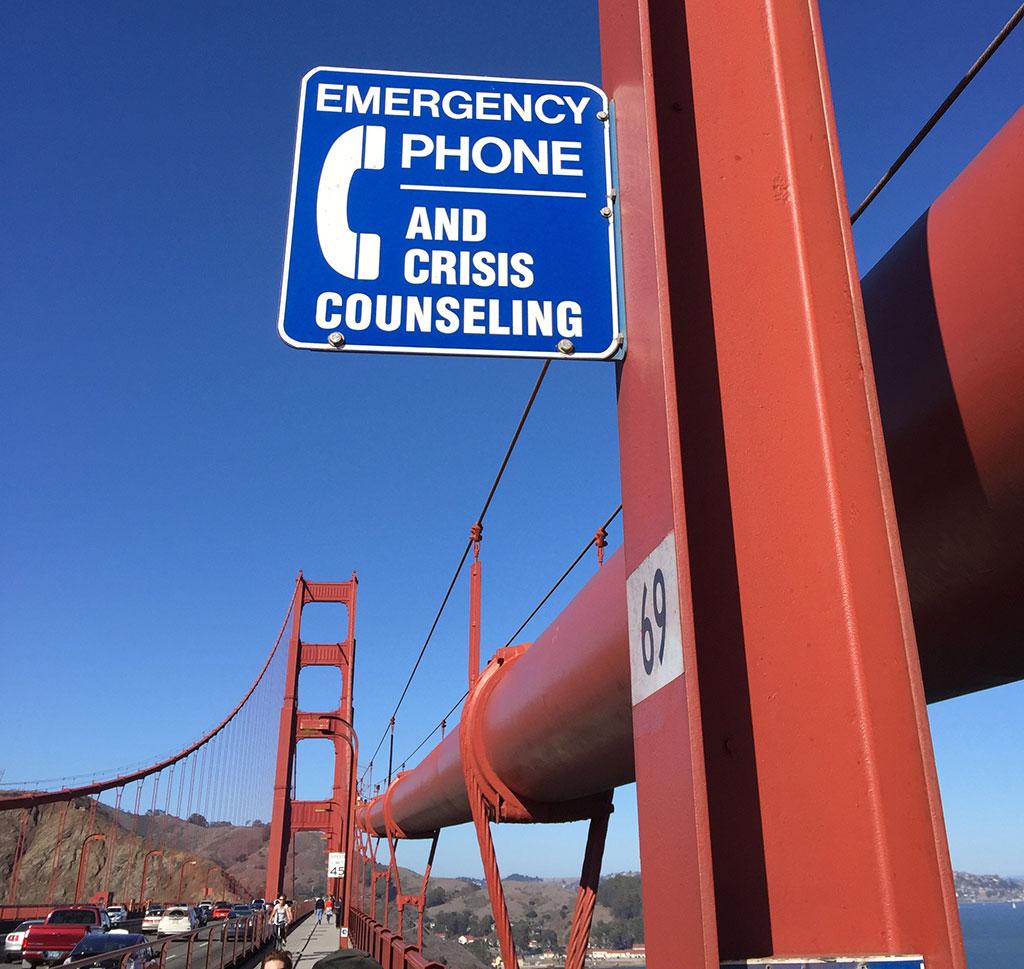 I know from personal experience, that sometimes you don't want to speak to somebody traditional who is going to say all the same old clichéd things. Personally, I've found it more useful to talk to people who genuinely understand what it's like to be suicidal; not in some abstract sense, from training courses and suchlike. I'm sure all the mental health professionals are super great at their jobs, and many of them do have personal experience of depression, anxiety and suicidal thoughts, but there's something homogenous about their approach; there are no surprises and nothing useful - personally - in any of the things they've said to me, in the past.
It seems criminally reckless of me to perhaps venture into a world which is the strictly reserved for trained, qualified members of professional bodies, who are - in theory - the most competent and capable people in existence, able to deal with suicidal people.
However.
It's not working.
More people than ever are depressed. More people than ever are anxious. More people than ever are suicidal.
So, I'm making myself, and what I know, publicly available. I've written vast amounts on the subject of suicide. I've open-sourced my experiences. You can contact me, and I'll do my best to reply.
Will I talk you out of suicide? No.
Am I offering something better than counselling, therapy and medicine? No.
Why read what I've got to say? Why get in contact? Well, because maybe you don't want to hear yet more clichéd "don't do it... you've got so much to live for... think of the pain you'll cause" type BS. Maybe you want to hear from somebody who's experiencing what you're experiencing. Maybe you want to hear that it's OK to feel what you're feeling in a way, because somebody else is struggling too. There's a lot of guilt about wanting to die, and I think that's wrong. It's OK to want to die; it's normal... it's more normal than you could ever possibly imagine.
Usual caveats apply: I want to live in a zero suicide world. I do not encourage, endorse or otherwise want to enable and/or aid and abet suicide in any way, no matter how small.
Tags: #suicide