This is a story about a crowded market...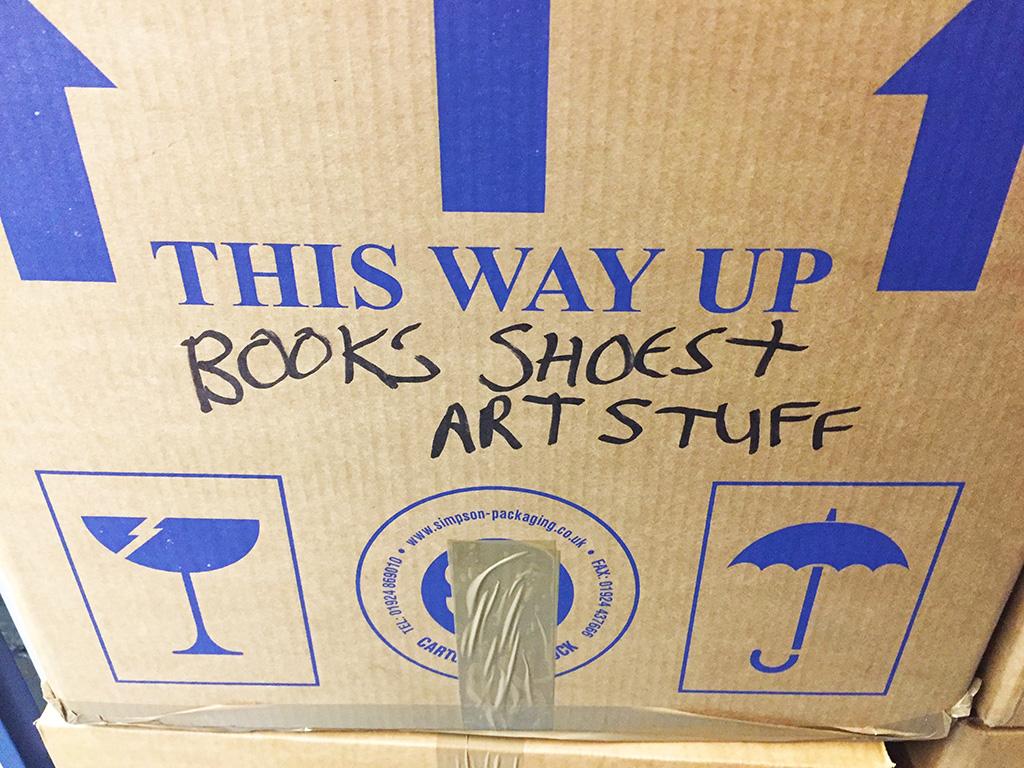 Remind me again why only certain people are allowed to make music, literature and art. Remind me again why the rest of us are banned from releasing our creative endeavours into the world. Remind me again why the creative arts are the sole preserve of the spoiled brattish kids of rich indulgent parents.
Oh yes. That's right. The internet changed all that.
Sure, the old gatekeepers are still there. Sure, if you want to get signed to a record label, a publishing house, a gallery or some other elitist institution, and publish using their marketing machine, then you'll need to kiss their arses and play by their rules.
Sure, the new gatekeepers are now in place. If you want to have a heap of subscribers on your YouTube channel, listeners on Spotify, or readers on your website, then you'll have to play by the rules of the algorithms; you'll have to comply with the demands of those digital platforms.
But.
Previously, only the likes of a multimillionaire rock star - like Brian Eno - would be able to afford professional-grade music production equipment. Previously, only the likes of a multimillionaire famous author - like Jeffrey Archer - would have been able to self-publish a book. Previously, only a multimillionaire artist - like Damien Hirst - would have been able to get their art seen by vast numbers of people.
Now.
Now is the time of self-publishing.
Sure, it's not great being locked into a platform like Instagram, Facebook, Twitter, YouTube, Amazon, Apple, Spotify or suchlike, in order to get your art out into the world, but it does level the playing field a little. Sure, self-promotion is hard work, and it's still impossible to give up the day job, unless you have a trust fund; the barrier to entry is still extremely high. However, in some ways, the barrier to entry is quite low.
A friend of mine has a YouTube channel, filled with 90+ minute monologues. I sometimes browse the latest videos which my friend has published, and I think "oh god, that's me, isn't it? Pumping out long insane monologues, out into the ether of the internet, where nobody really takes any notice". Not to denigrate my friend's creative output at all, but I am incredibly fearful that I'm adding nothing but noise into the world.
I offer you a quote (as I very rarely do) which I often think about:
"[George] Orwell feared those who would deprive us of information. [Aldous] Huxley feared those who would give us so much [information] that we would be reduced to passivity and egoism" -- Neil Postman, Amusing Ourselves to Death: Public Discourse in the Age of Show Business
I think we are living in Huxley's feared dystopia, in the context of being overwhelmed with information. The 4th industrial revolution - the information revolution - has created the most complicated man-made object: the internet. I often worry that the internet is a curse, not a blessing, given that I end up empathising with the plight of a Fijian villager whose prize pig was stolen, literally on the other side of the world. I rarely leave the house; I rarely talk to my neighbours, but every morning I wake up to an inbox full of people asking me "what's the best way to kill myself?" and "why are you not dead?". The internet is a mixed blessing.
I might look back on this period of creativity with cynicism, bitterness and a jaded outlook, which causes me to think that I was wasting my time. I might - feeling depressed and anxious - reflect that my writing wasn't very good; that I was making a fool of myself in public. The whole endeavour might seem very cringeworthy and embarrassing, with retrospect.
The internet doesn't forget, very easily. I'm somewhat etched into the fabric of the internet now. Stuff I've written is quite literally etched onto metal with lasers, and buried in the Arctic, to preserve it for posterity. Not, I might add, at my own expense. My vanity and ego are gigantic, but not quite big enough -yet- to embark on such a folly as burying some digital keepsakes beneath the frozen tundra; a monument to my own stupidity.
Of course, nobody in their right mind spends 5+ years of their life, writing and publishing 1.3 million words, which remained for the vast majority of that time, largely unread; unnoticed. I am, obviously, more unhinged than my friend with a YouTube channel: at least they didn't have to go to the effort of painstakingly constructing pleasing prose, checked for spelling and grammar, and accompanied by a hand-chosen photo which was Photoshopped to improve it, before publishing. Only a madman would go to all that effort, unpaid; unrewarded.