This is a story about self preservation...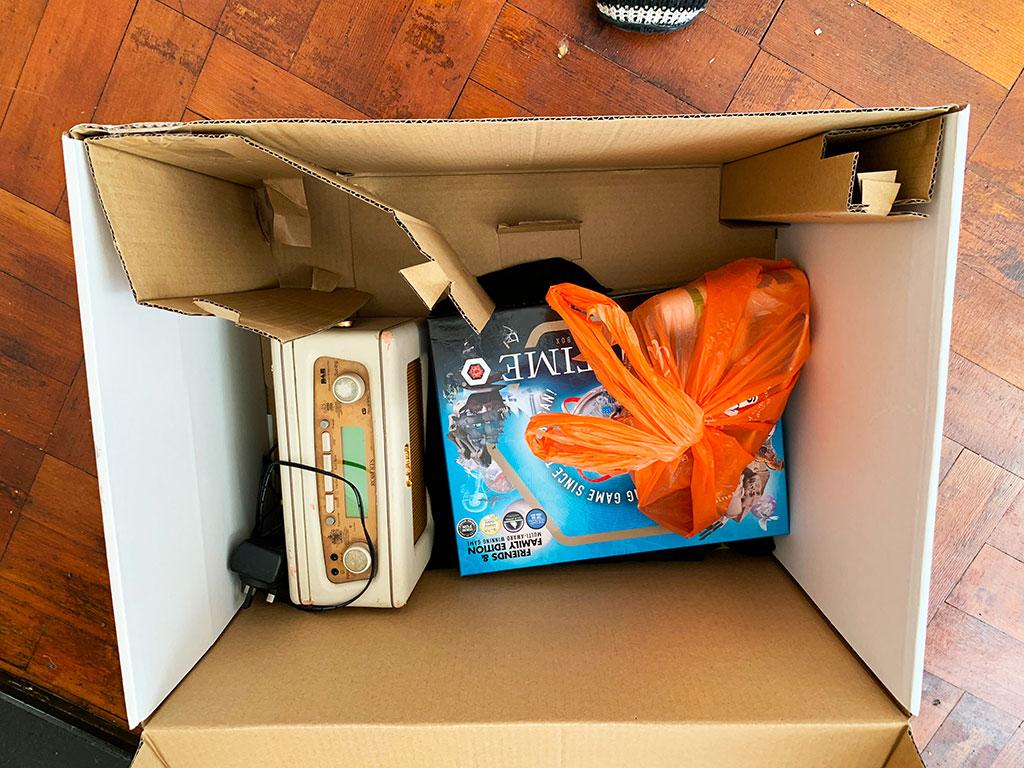 I haven't written for over a month, but the general circumstances of my existence would have been repeated ad nauseam, as they cause me untold amounts of stress & anxiety, for reasons I am about to explain.
I have two more months of paid employment and then I'm potentially back hunting for work again. Even in the best case scenario, where I work every single day between now and the end of March, all that money is accounted for - somebody wants it: the taxman, a bank, a landlord... some vulture or parasite.
My rusty old car has bitten the dust and must be scrapped. I managed to limp it along, spending very little money on it, but it finally became uneconomical to repair it, despite the problem being as seemingly simple as a single broken bolt.
What does a 40 year old man who doesn't own a house or a car, or have a job, have to live for?
This is the question I asked myself on December 19th, when I noticed that my urine was full of blood, and later turned dark brown in colour, with a noxious scent. Later that day, I noticed that my bladder was no longer filling and I knew that my kidneys had failed.
The usual response of a healthy happy person when faced with a life-threatening medical emergency is to hastily make their way to hospital. My response was to wonder how long it would be before the waste products in my body would build up to a sufficient level to trigger a cardiac arrest. I imagined that 3 or 4 days would be adequate. I began the wait.
By December 23rd I was suffering from seizures, blackouts, confusion, muscle pain, abdominal pain, weakness and a host of other symptoms related to multiple organ failure, the complications of having highly toxic blood and massive fluid retention.
Against my will but without protest, I was taken to hospital by ambulance, where I spent two and a half weeks having dialysis for many hours a day, in the hope - the doctors' hope, not mine - that it would save my life. My only concern was that my life would be saved but my kidneys would not, thus rendering me dependent on dialysis sessions, 3 times a week, 4 hours per session, for the rest of my life, in order to remain alive. Of course, under those circumstances I would have committed suicide at the earliest possible opportunity.
I was discharged from hospital to discover that my cat had urinated on almost every single item of clothing that I own. My cat is incredibly intelligent, and she had managed to find a way to squat and pee in every drawer, box, bag and other container of clothing.
Kidney failure prevents the waste products from your muscles from being filtered out of your bloodstream and into your bladder, where they can be urinated away. Pickling your muscles in toxins, virtually immobile in a hospital bed, on a noisy hospital ward for two and a half weeks, was something that left me physically drained and very weak. Dealing with the mountain of cat-urine soaked clothing was a task which was beyond my capabilities, while still recuperating from the ordeal I'd suffered.
During the two and a half weeks when I was in hospital, I had three visitors: my ex-girlfriend, a work colleague and a friend. My ex-girlfriend was staggeringly out of touch with reality and stubbornly refused to drop her fantasy ideas about what the National Health Service is. She visited a few times at the beginning and then I never saw her again. My work colleague reminded me that I'm well liked and respected at work, and that's incredibly valuable. My work gives me a great deal of pride and a sense of identity. My friend reminded me that for all my years of struggle, I've been playing a rigged game all along, and I'm the only one who's been playing by the rules; not cheating.
It seems inevitable that in the not-too distant future, for one reason or another, my temporary employment will end and I will lose not only my source of income, but also any reason to remain in both this city and this country.
I have no relationship to stay here for: that's over.
I have work colleagues here, who are wonderful, but I always maintain a degree of separation between my work life and my private life, notwithstanding this blog (which serves as an invitation for anybody who really wants to be my friend to reach out).
I do love my cat, but she urinates on everything made of fabric or otherwise porous, and destroys anything else which she takes a disliking to: my houseplants, my carpet, my furniture, cables, anything fragile etc. I'm sure that I can find her a loving home where her misbehaviour will be tolerated.
My existence appears to be that of an anti-social hermit, but I assure you that there are hundreds of people who I have to deal with on a professional basis, who find me to be a pleasant and affable fellow; a good colleague. I have a very select few close friends who I maintain regular contact with via phone, email, SMS and other text, voice and video services.
Estranged from my family for over 6 years, with the exception of my sister, and single, this might be cause for loneliness and unhappiness, but I live for my work at the moment, which provides ample social contact, and it seems sensible that I move somewhere where I have at least one close friend - I'm in no mood to become one of those tragic 40+ men who join some kind of club or society in the desperate pathetic hope of gaining a social life.
What about suicide? Well, if the opportunity to die - passively - presents itself again, then I certainly won't be phoning the emergency services. It's barely a month ago that I had a few days to contemplate the fact that I was about to die, and I was quite calm; I was looking forward to the rest and relaxation of being dead.
My priorities remain the same as they always have: to repay my guardian angel and attempt to achieve some kind of financial and housing security, and to reconfigure my life so that the vast amounts of stress, anxiety, boredom and misery heaped upon me by the rat race - causing untold depression - can be replaced by either an alternative, or early death (i.e. suicide).
Thus, I might appear heartless, but it's all a practical necessity to maintain the slim chance that a life worth living might eventually present itself; otherwise the choice is clear: immediate suicide.
I sometimes wonder: am I tough? Am I mean? Am I a sociopath? Am I antisocial? Do I lack empathy? Do I mistreat people?
I think the answer to all those questions is: no. I spent the best part of three weeks in hospital with some people who were just as sick as I was, if not more so, and they really wanted to live. They were tough. I was tough too, but we're all tough, so that means I'm not particularly tough. None of us are tough. The answer to the rest of the questions is clearly no, because the evidence points overwhelmingly to the contrary. I'm just surviving; that's all I'm doing - I'm doing what needs to be done to get through every miserable, awful, unbearable day.
If you think I owe you something, believe me I know about it. Believe me, I think about it more than you think about it. Does that mean that you're going to get a gift-wrapped package in the mail with a red ribbon on it, containing what you're 'owed'. No f**king way. Get to the back of the queue, buddy. Do you think I spend a lot of time thinking about what I'm owed? Sometimes I realise that if everybody who's picked my pocket coughed up their debts to me, then I'd have that financial security that I so desperately need, but I'm happy with the way that I've lived my life; I don't regret trusting people and taking chances.
So, where are we? Ah yes, self preservation. I basically need to work every single day I can for two solid months, just to have a bank balance of zero pounds and zero pence and not owe anything to anybody, and not have any valuable assets to my name. When I wrote "self preservation" at the top of this blog post, I did so with extreme sarcasm, because my life is literally preserved without my consent; if it had been up to me, I wouldn't have been born, I wouldn't have been 'saved' all those many times; I wouldn't have survived at all, and I'd be glad of it, because I would be resting in peace.
I do of course have people - and cats - who I love and I would 'miss' (although this is an oxymoron, obviously, to imagine that the dead are capable of missing anybody) and who would miss me, but it's selfish to want people who are in pain to go on living, when their quality of life is intolerable: this is why we euthanise our pets with no qualms; it's more humane.
If you think I'm heartless and lack empathy, you are mistaken, you are a fool, and you're no friend of mine.