This is a story about the insidious creep of alcoholism...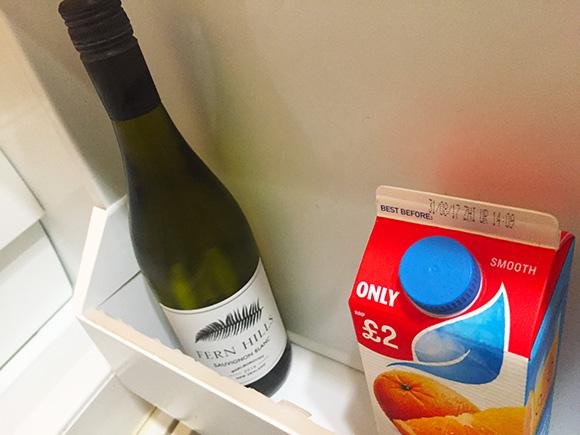 I decided that I was putting on weight, and that I didn't like that; I wanted to get fit and healthy. At the start of the lockdown I was drinking every day - 7 days a week - and I started drinking straight after I finished work each day. I was drinking far too much; it was excessive.
I went teetotal for a couple of months. My liver needed a break. In fact all of my brain and body was extremely grateful for a break from intoxicating liquor. I'd like to say that I felt great after a couple of months of non-drinking, but I didn't. However, if I had carried on drinking at the rate I was, then my health would have suffered immensely, and I would be very depressed about being overweight. As it stands now, I'm not happy with my weight, but I'm not unhappy either.
After my lengthy period of tee-totalling, I decided to try to drink in moderation. I was going to allow myself to drink 1 (one) bottle of wine per week, on a Saturday night, as a treat.
Keeping the amount of wine I have in the house to a minimum is a good idea. If I have it in the house, I'll drink it.
Soon, all my plans went out of the window. I decided I was allowed two bottles of wine per week - one on Friday and one on Saturday - but I foolishly decided to buy both bottles at once, and then ended up dipping into the second bottle on Friday night, and buying another one on Saturday.
The weekend just gone, I ended up drinking about 4 bottles of wine, although I did share some of it. I drank on Sunday too, which is against the rules.
I've paid a high price for heavy drinking. My sleep has been appalling. I've been tormented with invasive thoughts, stress and anxiety. I've had a dreadful tic - an involuntary vocalisation like Tourette's - due to the extreme change in brain chemistry. My brain is not in a good state to segue from stone cold sober, to very drunk, and back to stone cold sober - it's far too anxiety-inducing. I was stuttering and almost unable to speak at one point, due to the anxiety induced by abruptly stopping drinking. I don't get the shakes, for some reason.
But is it alcoholism?
Well, given that I am managing to minimise the harm that alcohol is doing to my health and my life, it is not alcoholism. I meet neither the medical definition, of physical dependence on alcohol, nor the other definition, which says that a person is an alcoholic if harm is being done to them by their alcoholism. Alcoholics are also not able to start and stop drinking at will, obviously.
I've definitely failed at drinking in moderation, though. Alcohol is definitely a crutch; a medication. I don't have a good relationship with alcohol, even if I am able to avoid its harm.
I need to find some other kind of [healthy] outlet.
Tags: #alcohol