This is a story about time as an enemy...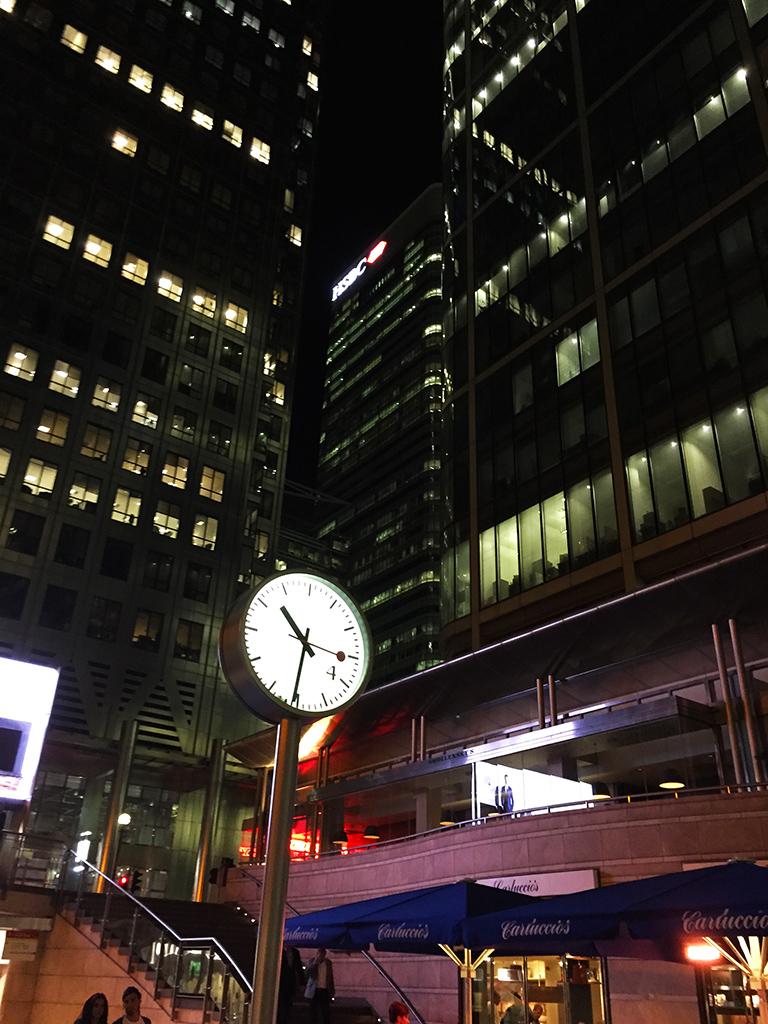 I suppose almost all of us live for the weekend, or the equivalent: the working week can't pass quick enough, and our precious leisure time doesn't last long enough. "Is it Monday morning already?" we ask ourselves rhetorically, with disappointment in our voices.
Not me.
Although Friday does hold a special significance for me, it is only that I have successfully completed another billable week, earning myself a chunk of cash, which takes me a step closer to financial security. Given the choice, I would work 7 days a week, in order to achieve financial security 40% quicker. I do not look forward to the weekend, at all.
Of course, it doesn't help that my social isolation has increased, from one extreme to another: I never see another soul, at evenings and at weekends. The only people I see are strangers at the supermarket. The only words I exchange - in person - are with the cashier at the checkout. Given that I shop for food roughly every three weeks, that's an existence which is more extreme than almost anybody on the planet. A goddam Tuareg in the Sahara sees more people than me; has more social contact. A goddam monk who's sworn an oath of silence has vastly more social contact than me.
I could theoretically do something about it. For sure, I could join a book club; I could become a train spotter; I could develop an interest in ornithology; I could dress up as a superhero and go to comic conventions: the world is my oyster, but - so it would seem - I'm not seizing any of the infinite opportunities open to me, to build a real-world social network.
Why not?
Why am I not out there in the big wide world, making friends and meeting people?
I have, for example, deliberately decided to be single for a while. All of the COVID-19 stuff seemed to be making dating very complicated, what with various lockdowns and restrictions on the lives of single people, and besides, I wanted to lose some weight: restaurant meals and alcohol were never going to allow me to lose weight. Also, there's nothing quite as crazy-making as people. Recently, I was the victim of a tirade of abuse, for example, which was completely unprovoked; unjustified. I haven't got the time or the energy to be abused by nasty crazies. I really don't need my inbox brimming with hateful abuse, which bears no relation to anything I've ever said or done in my life. I'm quite glad to be able to ignore that kind of unjustified abuse, because I'm not looking for a girlfriend, or indeed trying to make any kind of connection with anybody: I'm just trying to survive the winter.
The hours pass painfully slowly. It would seem like any sensible person would do something, if they were suffering as badly as I claim to be, but it's not true: in my circumstances, you'd do the same thing... eyes on the prize. You too, would suffer in the short-term, even if it seemed unbearable, because you would also know that there's only one route ahead; only once choice, although it appears to completely ignorant idiots as if there are more choices. There are not. There are no other choices.
I look around at the options, and all I see is futility. I don't want to pretend that I believe in a sky monster. I don't want to pretend that I like Salsa dancing. I don't want to pretend that I'm interested in trains. I don't want to pretend that I'm interested in birds. I don't even want to pretend that I'm interesting in boring and unintelligent, unambitious provincial hicks, who've never travelled and experienced other cultures, with no aptitude for free thought and certainly no capacity to entertain the notion that life should be lived in a way which is dissimilar to that of slugs, wasps and other simple beasts, like the pram-faced breeders spewing out an endless stream of pink screaming flesh into a life of misery and disappointment.
Eyes on the prize: I'll never have enough money to live out my natural life at an acceptable standard of living, but mercifully I can choose the precise day of my death, to co-incide with both what is bearable, and what is affordable.