This is a story about FOMO...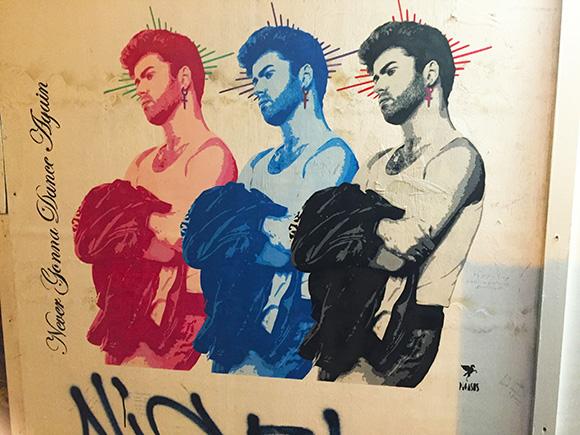 Saturday night. Saturday night is supposed to be the highlight of the week. Saturday night is supposed to be special. For me, I dread Saturday night, and indeed the whole weekend. I used to live for the weekend. What happened?
In order to dig myself out of a desperately dire situation, I had to knuckle down and work super hard, for a very prolonged period. I was sick for 9 months out of 12, for a few years, which cost me a fortune in rent and bills, when I had no income to pay with. I've been paying a heavy price for simply being alive. I was being crushed under the enormous financial burden of breathing, sleeping and eating.
I've dug myself out of the hole now.
However, I'm still running scared.
In order to get well and truly out of the hole, I've not been on holiday, I've not travelled, socialised, or made any purchases. I've been living a monastic life.
Seriously.
In the space of nearly 6 months, I saw three people. That's about half a person per month. I've been seing less than one person every month, for half a year. That's crazy.
It's not that I haven't wanted to socialise, but my life got pretty smashed to bits, plus lockdown made things complex. Lots of people endured lengthy lockdowns, seeing very few people, but nobody's had a lockdown quite like me. Nobody who's working and seemingly functional, I must say... I'm sure there are lots of elderly people who have a greater claim to loneliness and isolation than I do.
Why aren't I doing anything about it?
Well, it gets difficult in later life. I moved away from London and Bournemouth, where I have most of my friends. Making friends in a new city is hard at the best of times, and worse still when you're 41 years old; worse still in the middle of a global pandemic.
I have my cat. She's lovely. She's my companion; my furry friend. She keeps me company.
A friend invited me out on Saturday evening, and we met a mutual friend. It was extremely nice. Total surprise, to be out socialising on a Saturday night. I hadn't planned for it at all. I was at home getting drunk; drowning my sorrows. Poor me, poor me; pour me another drink... lol not really, I don't feel sorry for myself except the near-impossible task of digging myself out of the aforementioned hole, but at least I have the opportunity, unlike some.
I'm not antisocial, I'm just under a lot of pressure; I'm fighting for my life; I'm trying to get back to a position of financial security - health, wealth and prosperity.
I don't suffer from Fear Of Missing Out (FOMO) because my life has been dysfunctional for so long. When I do go out socialising, I enjoy myself immensely, but I can't see an easy way to get a social life at the moment. I'm lucky that I have a handful of local friends who make the effort to invite me out, from time to time.
I'm not antisocial. I'm getting back on my feet, slowly.
Tags: #friends