This is a story about being a team player...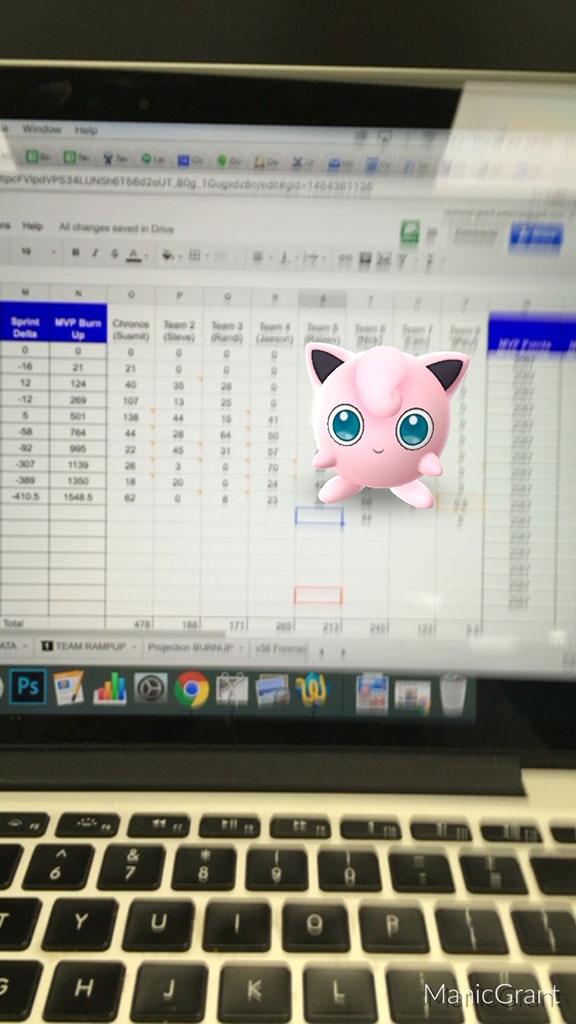 A week ago I started writing, and by the time I had finished I was very angry - I had worked myself up into a rage. A close friend wrote to me immediately and said that I should reconsider what I wrote. Then, my work colleague who reads my blog replied to me. This was the moment I had been dreading: exposing myself as a lunatic to my colleagues. The mask had slipped.
My angry tirade was not directed at my workmates or management. My angry words were nothing to do with my workplace or the organisation I'm involved with, but sometimes I do write about the project I'm working on.
I suffer with imposter syndrome a great deal.
I feel very proud that I've made, what I feel is a significant contribution to a major project, but I'm also paranoid that I'm not that much of a big deal. I am, after all, just one member of a very big team. The project is costing hundreds of millions of pounds, and I'm just tinkering with one tiny part of it... and I'm just one tiny little insignificant speck. I need to curtail my delusions of grandeur, I think.
I attempt to use hard numbers to give myself some perspective: how many pieces of work have I played a significant role in delivering, versus my colleagues? How many technical obstacles have I managed to overcome? How many times have I unblocked team members and found solutions to problems? How many times have I saved the team from missing its deadlines?
Of course, I don't know the precise answers to all those questions, and to even gather the data seems to diminish the efforts of my team-mates. How arrogant of me to assume that I'm the driving force behind the success of the team I'm just one small part of. How grandiose. How awful.
I'm mindful that I don't even have the head honcho job title; the big cheese. If things screw up then I am comfortable in the knowledge that it wasn't my ultimate responsibility. There are colleagues who have the heavy burden of responsibility, which must surely slow them down and cause them to be hesitant, lest they tarnish their professional reputation. It's easy for me, mucking about doing whatever the hell I want, without a care in the world.
There is adequate evidence for my own success, productivity and achievements to go to my head, swelling my ego, without being completely delusional and unjustifiably arrogant. It would not be true to say that my contribution is ordinary; average.
My colleague has counselled me on a couple of occasions to not become obsessed with work and the project. I think that's great advice, and particularly meaningful and relevant to me, having burnt out and become sick due to overwork in the past. I know that I've got a completer-finisher personality, so I will definitely make it to the finishing line, but at great cost to my mental and physical health. I spend my evenings and weekends attempting to switch off, to have some work/life balance, but I struggle. My thoughts always gravitate back towards the project.
My thoughts often wander into the territory of wondering what my colleague thinks of me, particularly in regard to my arrogance and loathsome view that I'm some kind of hot-shot hero. I wonder how much I'm coming across as a terrible team player, entirely fixated on my own glory and somewhat denigrating the good work of my colleagues.
In reply to these doubts and worries, I have an anecdote which seems appropriate. I threw away part of the system, believing that it had been implemented in an unnecessarily complex manner. I was very pleased with myself for immensely simplifying the system, and the hard numbers were fantastic, in terms of performance improvement: a process which took several days was now running in 20 minutes. Then I started to think about the future, as the original system designers must have done, and I realised that what I had done would never work in a couple of years time: it was great for now - a huge improvement - but it was no good at all for the known future requirements. I started to think long and hard about how I would make the system support the anticipated future requirement, and I arrived back at where I had started, with a system which looked just like the original one I had thrown away. I had followed the same thinking and arrived at the same conclusion as my colleagues, and had perhaps wasted a lot of time and money making mistakes which I didn't need to make, because somebody had already thought everything through.
There is a huge temptation to believe that one could do a better job than those who have gone before, given that things often look easy and obvious to an outside observer. In my experience, once you do get the opportunity to try and improve things or implement your own ideas, then you discover all the many pitfalls which caused those who went before to have to compromise and kludge, leading to systems which look, to the outside observer, as though they could be easily improved.
It's almost an insult to my colleagues that I ripped up their work and started again with a blank piece of paper, except that's really not what happened. The new incarnation of the system is entirely based on the old one, driven by reverse-engineering. I didn't start from the original requirements and then attempt to build something brand new. I started from the requirement to make the system faster, easier to maintain and able to support new requirements, and I cherry-picked the bits that I liked - I whittled away all the 'noise' but kept the backbone. I kept the old system, but I got rid of all the layers of dust that it was caked in; I got rid of the rust and grime which had made it rather difficult to see the core functionality. It's the same system - I just stole the fundamental parts and put them into shiny new clothes. I hope my colleagues can see that their work lives on. I know that I would take it personally if I felt that something I was proud of was being thoughtlessly cast aside by a mindless vandal.
I don't know if my colleagues will ever forgive me for being such an arrogant sh1t. I don't know when my day of reckoning with reality will come, and I will come crashing down from my grandiose delusional state, and be forced to realise that I'm just a teeny tiny cog in a very big and complicated machine, and that my contribution is at best negligible. I don't know if I'll be able to avoid further insulting, diminishing and demeaning the work of my colleagues; upsetting them by suggesting that what I've done is good and what they'd done was somehow flawed or defective... insulting their legacy and insulting their hard work.
Perhaps I'm just not a team player.
Tags: #work #career #computing