This is a story about spending your paycheque...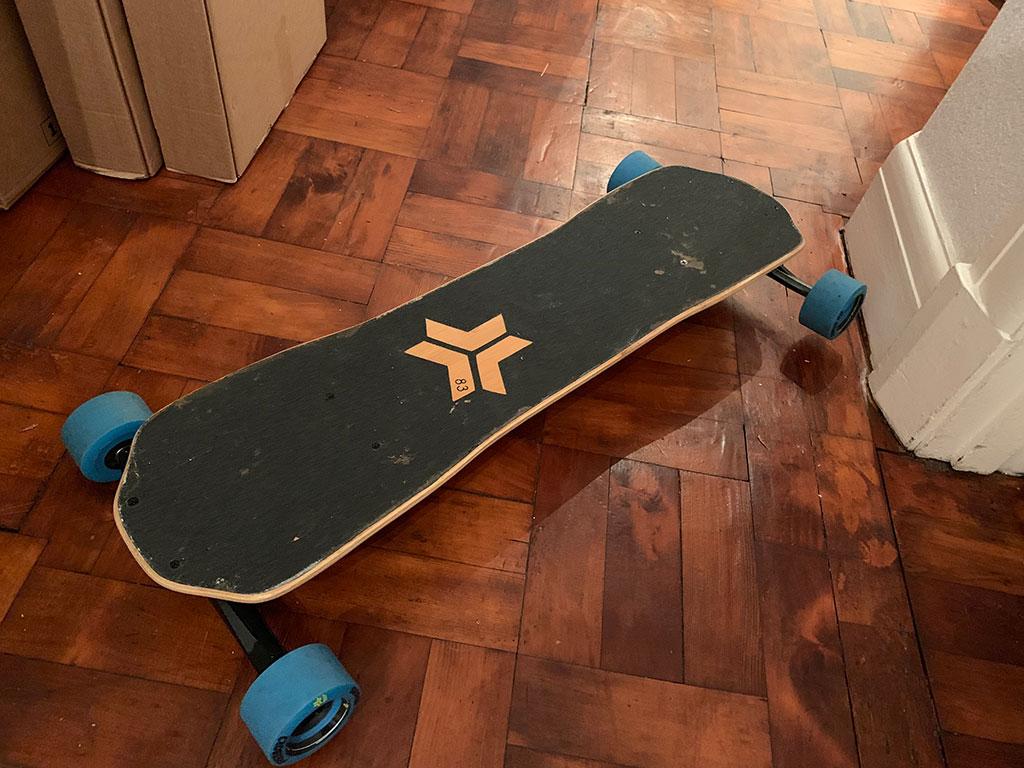 I think we have several distinct phases of our lives. We begin with no money and there are lots of toys we want, but we can't afford them. Then, we get a Saturday job or some other seasonal work - perhaps during school holidays - and we're able to buy some of the things we want, but these are pretty modest purchases. Then, we get a full-time job, but usually by this point we have to pay rent and bills, so we're still not particularly able to make lavish frivolous purchases. Then, we start a family and all the things we buy from that point onwards are for our kids, although perhaps we get some vicarious enjoyment out of buying toys for our children.
If you're lucky, you'll have a period of your life where your income significantly exceeds your expenditure, and you can buy whatever you want. During this period, you might buy the toys you could never have as a child, or you might buy the toys you were too young to be able to make use of, such as a sports car, a boat or a hang-glider.
If you're really lucky then you'll have a sustained period of wealth, where you can pursue expensive hobbies, which allows you to buy new toys on a regular basis. Every hobby tends to need lots of specialist equipment, and vast amounts of money can be sunk into having the latest and greatest stuff - becoming a "gear" collector.
If you're lucky enough to be wealthy, you've probably managed to save up for a deposit and bought a property. Owning a property can be a nightmare, because of the expense of maintenance, but for the wealthy, there's a huge amount of 'toys' to be bought for the house. No house is complete without being able to play music in every room from your iPhone. No house is complete without a massive flat-screen TV. No house is complete without a whole array of toys - even a vacuum cleaner is a desirable object now, marketed as something to get excited about buying, as opposed to something associated with domestic drudgery. The recent craze for cooking and baking TV shows has meant that our kitchens are filled with expensive toys, such as food mixers and pasta makers.
My house might not have a dining table, chest of drawers, wardrobe, coffee table or other essential items of furniture, such as a bed for visitors, but it does have mesh wifi in every room - a gadget that I could hardly resist, given that I work as a technology professional. Having a reliable wifi connection everywhere in my house is really handy, because it was annoying where I used to live previously, when my smartphone and laptop would drop the connection if I moved from the lounge to the bedroom, or vice-versa.
The toy pictured above - the thing that looks like a skateboard - has been gathering dust in storage for a long while, but as I'm now starting to feel more settled in my house and in this city, I'm beginning to start thinking about getting active. I got one of my bikes fixed, so I can cycle around more as the weather improves. The skateboard type thing allows a person to "snowboard on the street" - you can slide it and stop very easily, unlike a regular skateboard which has no brakes. I need to try to find some local hills with quiet roads, where I can take it out for a ride.
Toys give my life meaning. I'm not working for the sake of working. I'm not working for the sake of putting more zeroes on the end of my net worth. I'm not working for children. I'm not working even to obtain status symbols. I work because it gives me plenty of money to buy toys. Of course, I enjoy a very high standard of living - I eat out and I take nice holidays - but I also like being able to have nice things. I was rummaging through my boxes which I haven't unpacked, and I realised that I have some really cool stuff. I'm still attached to my stuff, even though it's just material possessions that I've lived without for years - I worked hard to buy those toys and I spent a lot of time picking them out, so I'm glad that I've still got a lot of my stuff.
As my health improves and I begin to feel happier and more settled in my new home and new city, I'm starting to think about how I might like to spend my leisure time. Of course, there's always excitement in spending money on new toys, but it's been great to rummage through my boxes and find things which I haven't had the time to play with, because life got really difficult for a long time.
It felt nice to buy new clothes last weekend, and I also feel glad that I didn't buy any toys or gadgets, because I always feel buyer's remorse for squandering my money on stuff, when I already own so many cool toys and gadgets. I might buy a coffee table and a hoover this weekend, which is plenty of retail therapy - it'll definitely scratch the itch.
I'm very spoiled, that I've been able to furnish my house with stuff I chose from Ikea, and it seems wrong to say that during a lot of that process I haven't enjoyed it - I've been overwhelmed with the stress of moving house and getting myself set up in a position where I can live an ordinary life. I sat and slept on the floor when I first moved in, because I didn't have a single item of furniture. My washing machine wasn't delivered on time, so I was running out of clean clothes. Stress can ruin things which are supposed to be fun. Now I'm through the worst of the stress, I am now beginning to appreciate how lucky I am.
When I attempt to make sense of life - why bother? - then it's easy to reach one of two conclusions: either we should have sex, take drugs and get drunk as much as possible, to maximise our pleasure in a hedonistic way, or we should spend our money on things which bring us joy, such has holidays and toys. I appreciate that children are the traditional route to giving our lives meaning and purpose, but it's selfish and unethical to bring children into this messed up world. Probably better to play with a few toys than to inflict the agony of existence onto a child who didn't need to be brought into this world.
I guess I'm just a child.
Tags: #childhood #parents