This is a story about government...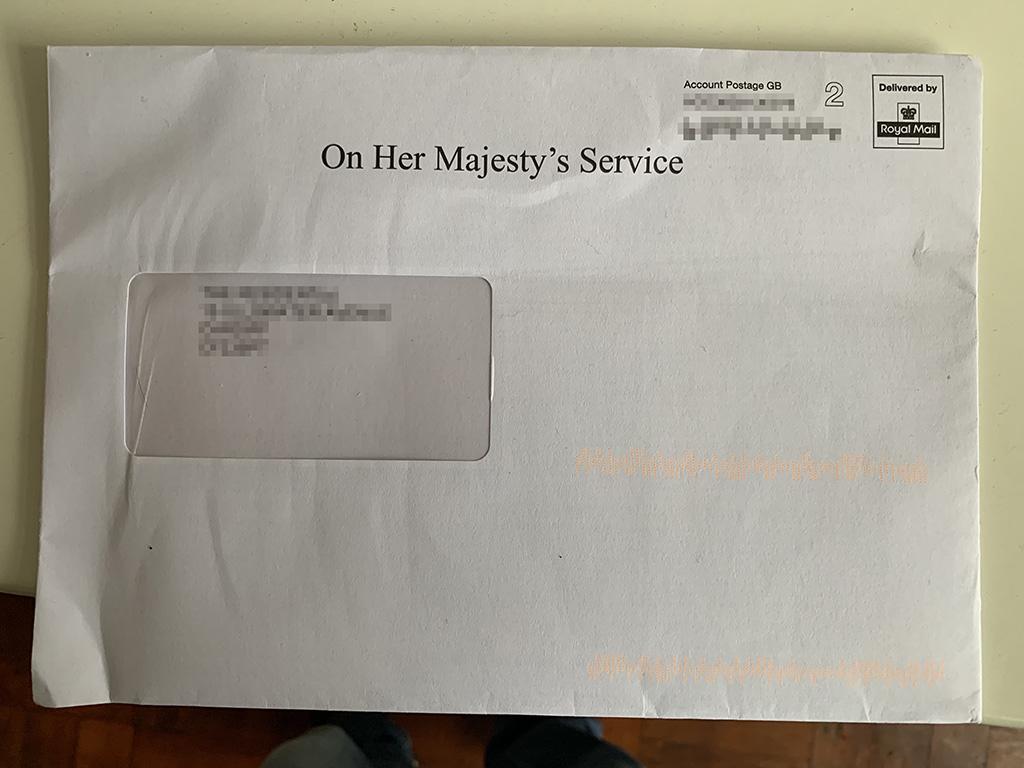 There's a fair bit of confusion as to what government is. Strictly speaking, Government (with a capital G) is the group of Members of Parliament who have a working majority, sufficient to convince the Queen to be allowed to form a Government - the would-be Prime Minister will go to Buckingham Palace after a General Election and ask to form a Government, and the Queen's advisers will tell her whether to give assent or not, depending on whether it seems clear that the would-be PM is backed by enough would-be Government MPs to be able to govern. Without a majority in the House of Commons, it's pretty hard to get any bills to be voted through, so Government would become ineffective, which is not what the Queen wants, because then the monarchy would have to go back to running the country, which she hasn't done since 1707.
Then, once a Government is in place, it can start attempting to make new laws and changing or repealing existing ones. Those laws still have to pass through the House of Lords and the laws have to be given royal assent by the Queen before they become statutory instruments on the statute book (i.e. actual enforceable laws).
So, what about tax collectors?
Her Majesty's Revenue and Customs is considered to be a Government department, and they somewhat act as directed by Government, but we have to remember that Governments come and go every 5 years, but a huge amount of the Civil Service will remain very constant and unchanging, unlike our political landscape. We should probably consider everything that's done to keep the country running is done in the name of the Crown, not in the name of Government.
When we complain about Government, what we often mean is government (lower case g) which is a synonym for all the very many Civil Service organisations which control, organise and run all the operations in the United Kingdom to keep British life civilised and orderly.
Tax collectors work for a non-ministerial department, which means that they are free from Government interference, even though taxes are what most people consider to be the most detestable part of government. Government has the power to change the tax laws, but government has to implement and enforce those laws. Clear? It's pretty hard to know who to be angry at when you get a big tax bill. Should it be the Chancellor of the Exchequer, who is an elected MP and a member of the Government, and very much decides how much tax we should all pay? Should it be the Civil Servants of Her Majesty's Revenue and Customs, who do not work for any minister so therefore are completely apolitical and nothing to do with Government? HMRC has no power to decide to change the tax laws, but it must enforce them and collect money, which we often think is for government/Government, but it's actually for the Crown... but Government can then decide how to spend it. Clear?
There are lots of bits of "government" which should probably be more accurately referred to as the Civil Service, but are confusingly just called UK Government departments. The use of the word "government" is confusing, because it's not the MPs in Westminster who have anything to do with collecting taxes.
The Driver and Vehicle Licensing Agency, who are responsible for collecting road tax, are a ministerial department. The transport minister - a Government MP - is very much in charge of the DVLA via the Department for Transport. In this way, we could be angry with the Government about our road tax, because it's clearly an agency of that Government MP's department, who are the ones who decide what road taxes should be paid, and collect that money. Again, the language gets very confusing - "department", "minister" and "agency" are the important words... despite the fact that all of it relates to actual Government with a big G. However, most of the DfT and DVLA will be staffed by Civil Servants, who are apolitical and therefore not part of Government... but most people would say that they "work for the government/Government" which is true in both senses.
If you work for the Government, then it means that your top boss is a Government minister - an MP - and your organisation has to do what the minister wants, providing it doesn't require any changes to the law first.
Colloquially, we might say that somebody works for the government, which means that you work for the Civil Service, and in fact you act on behalf of the Crown, not the Government at all.
That's why my letter has "On Her Majesty's Service" printed on it - because it was sent to me by a part of "government" which doesn't work for the Government... the letter was from a non-ministerial department. It's probably more accurate to say that the letter was sent to me by the Civil Service, but "government" has entered the popular vernacular as a colloquial synonym.
What was in the letter? Well, a Civil Servant wanted to come and talk to me - ask me some questions - which actually relates to my day job, but nothing to do with the scary security vetting process that's been stressing me out. Bizarrely, the organisation which I'm working for happened to randomly select me to interviewed by a colleague, assuming that I was an ordinary member of the public. I found it ironic that no sooner than I had moved into my new house, I had colleagues knocking on my door wanting to ask me questions.
Is any of this top secret? Well, in my experience of working in defence, "top secret" seemed to be a bit of a joke - the classification is used in films and novels, but today's classified material above "secret" would have a designation a lot more specific. I suppose I can't really talk about that, if I do want to pass my security vetting.
Anyway, that's the confusing world of UK life in a constitutional monarchy with a representative democracy and an enormous Civil Service, which often all gets lumped together under the catch-all convenience term: "government".
Tags: #government #politics