This is a story about digging yourself out of a hole...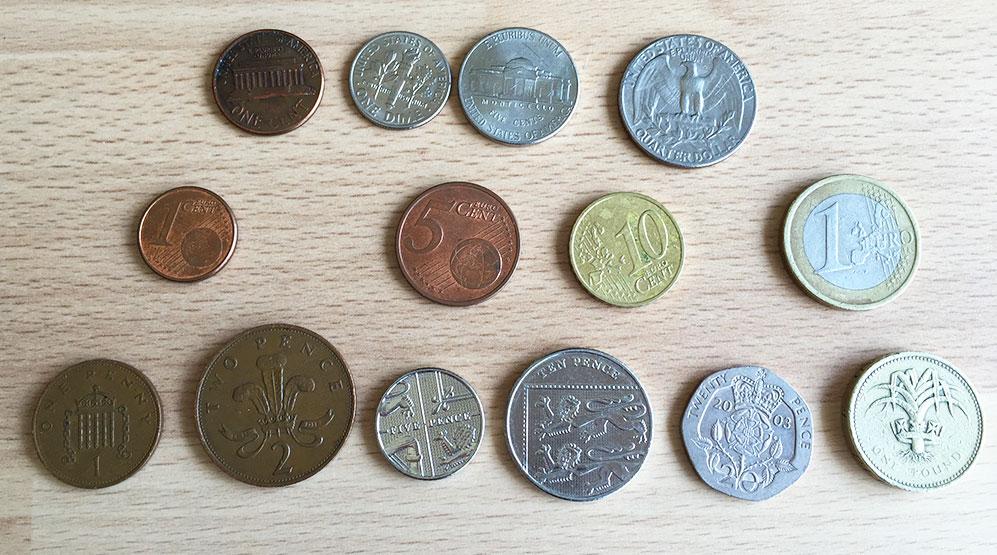 Why don't people realise the futility of situations? Why does nobody do the basic arithmetic to see that a situation is hopeless? Why can nobody see their hopes and dreams slipping away?
I was watching a documentary recently about people who are working but still struggling to make ends meet. I cannot claim that I myself am in that situation, but that's because I work doing something which is thoroughly incompatible with my mental health, which very few people could stand to do. There are not long queues of people wanting to do what I do, because it's awful, but it is very well paid. So, I'm not struggling while I'm working - doing something I hate - but I wanted to write about the reality of existence, for those who want to do something which doesn't make them unhappy and unwell.
Unfortunately, compromises have to be made.
If you want to be an artist, a photographer, a travel blogger, a social media person or do some other unnecessary BS job, or to generally d1ck around in academia, not really producing anything useful, then you will have a fulfilling time at work but you're not going to be very well paid.
It seems as if there are a whole heap of other jobs out there which are also not very well paid. Pretty much whatever you do, you will be paid badly, unless you're involved in something unethical, like banking, insurance, accounting, drug dealing, human trafficking, slavery, prostitution, racketeering, extortion, fraud and other forms of profiteering from human misery, such as being a landlord or other leech/parasite.
If you want to buy a house and escape some of the coercion which forces us into dreadful jobs - lining the pockets of the capitalists - then you first have to go and get a dreadful job and work hard for many years, doing something unethical and unpleasant, making yourself sick. There is no way to both do something you love AND escape the clutches of capitalism.
On the aforementioned documentary were some folks approaching retirement age who were living in rented accommodation and had no pension to speak of. This was as a direct consequence of choosing to enjoy their lives and not sell their souls, to work doing dreadful bullshit jobs. Upon reaching retirement age, there was one gentleman who was having to drive an Uber for many many hours a week, simply to pay rent and bills. There was literally no hope of these people ever escaping old age poverty, especially when health problems eventually left them unable to work.
Unfortunately, only people with rich parents get to d1ck around studying something interesting and then finding a job in a related field, or being eternal students, mucking about in the safe and secure world of academia reserved for spoiled brats. Unfortunately, unless you've got family wealth behind you, you'll have to get a sh1tty job and even then, it won't get you anywhere unless it's really sh1tty.
What do we really want? We'd like to retire early. We'd like to retire with a decent income. We'd like to have a good standard of living up until the point we retire.
We do we really get? Paying rent and bills which eat up all our incomes, no holidays and no hope of ever buying a house, followed by no hope of ever retiring. All we have to look forward to is watching climate change wreck the Earth, while the world descends into anarchy and chaos because there isn't enough money to pay pensions or look after the vast number of old people who want to receive greater benefits than their contribution. The demographic bulge will sink our civilisation, as gazillions of baby boomers all demand an amazing standard of idle luxury living which they don't deserve.
We are time poor and cash poor, with no hope of hard work ever paying off - our hopes of owning property and having a valuable pension fund are ludicrous, even if we slave away to the age of 70 or more.
The only hope is to suffer the misery of dreadful miserable jobs for horrible unethical companies, doing horrible unethical things. The only way that the numbers add up is if we work for banks and suchlike, destroying the global economy and destroying the environment in the name of greedy profit. However, is this really a good approach when it means that there'll be no planet left to enjoy by the time we retire?
Who has the time to stop and think about such things?
There was a quote from that documentary which I thought was apt:
"The only way I am able to cope with the future is by not thinking about it. If I thought about it I would just give up"
Pretty gloomy and negative, but also pretty positive of that person to avoid thinking about stuff, so that they didn't give up. Why not give up? Why not grasp the nettle? Why not face the unpalatable truth: that all our efforts are doomed. Why bother working so damn hard when it's not going to result in being able to feel secure in your home and secure in your old age?
It strikes me that we live lives of incredible desperation and anxiety, where we work incredibly hard, commute horrible distances, pay vast amounts of our hard-earned cash in rent and bills and generally fail to get anywhere; we struggle for nothing. Why bother?
I read something else that said the only people who get to read many books are prisoners. Who else has the time?
It's a dismal situation to be in; this present time. You can do anything you want, so long as it involves spreadsheets for some multinational corporation which is intent on destroying the planet, extracting every last drop of sweat from their stressed-out workforce and leaving them stressed, anxious and depressed, before dumping their used husks in a great pile of spent human bodies, like trash.
I am saving up my money in order to have a nervous breakdown.
Tags: #work #career #capitalism