This is a story about leadership...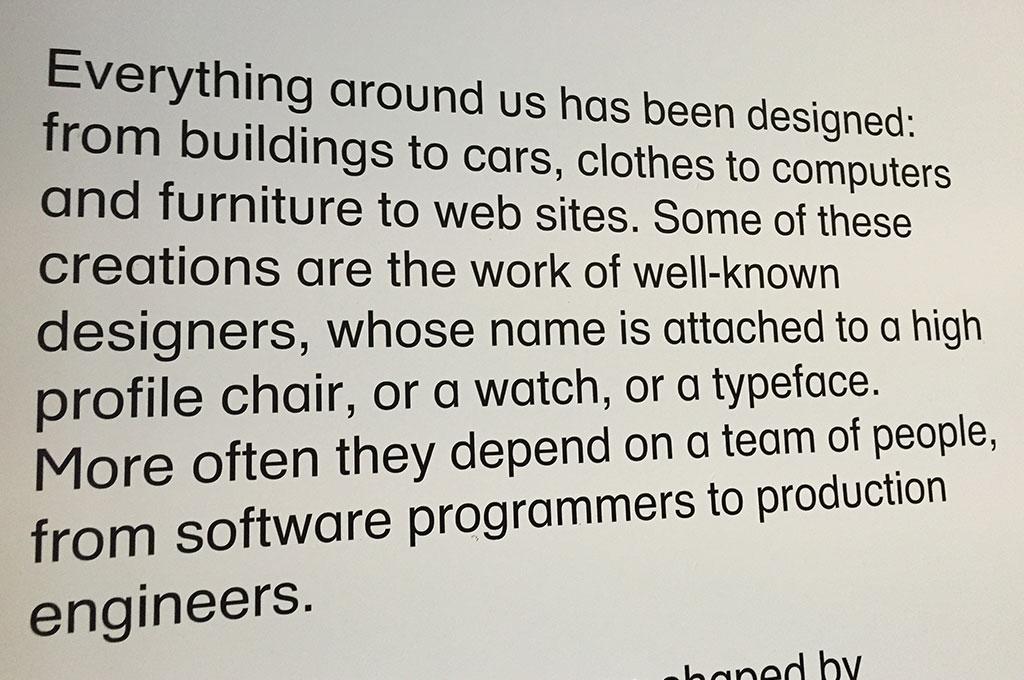 As well as productivity - how much an individual produces - there is another contribution to a team which is harder to value. We have all suffered the micromanagers who are an annoyance and a distraction, slowing us down and stopping us from doing our jobs, but there are also people who do provide some useful function in a team, beyond their basic labour.
There are some people who aren't particularly interested in the big picture, and are very happy to go in the same direction as anybody with a big mouth and a certain overconfidence, who seems to have a vague idea of what direction everyone should be going. There are some people who are happier, more secure and more motivated if they're in a team with individuals who appear confident and knowledgeable. There is a great deal of value in having some authority figures in a team, to turn to in times of uncertainty in doubt, provided those people provide reasonable answers and can be trusted to be correct most of the time.
We might assume that there would be a power struggle, if two people tried to lead a team, but clearly this is untrue, because most of us have many masters. In a family, there are two parents, plus any other busybodies who decide to assert themselves, believing they have a valid opinion on the matter of childrearing. In most office situations, there are usually several people who have some degree of authority over us, who provide us with our objectives and otherwise place demands on our time. Generally speaking, we muddle along, even when we receive conflicting instructions from our higher authorities. Further, leaders will co-operate to achieve their goals - this is much more common than constant conflict, especially in organisations, where an argumentative person is not welcome.
I wrote yesterday about self doubt I had about whether I was suffering from delusions of grandeur, and I considered only my productive contribution as a builder - a labourer - as evidence that I'm a useful member of the big project I'm working on. Having given the matter further thought, I decided that there is also a lot of value in the role I play as a knowledgeable authority on a vast amount of subject matter. Although again it's anecdotal evidence, because it would be an insult to my colleagues to actually gather the hard data, I do seem to notice a reasonable footfall at my desk, of colleagues who are seeking my opinion or assistance.
Why do I fret about this stuff?
I thought a lot about why I'm so obsessed with my contribution to a massive project, and the answer is fairly straightforward: it's vindication. After many years where I felt sick and useless, that my skills, experience and abilities had rotted and withered, and that I was incapable of maintaining sustained and stable steady reliable productivity, my self-esteem was destroyed and I was full of self-doubt.
I need this big achievement. I need this feather in my cap. I need to prove to myself and the world that I can pull off an impressive piece of work and that I'm still highly capable, competent and employable; that I'm worth the money; that I have value.
Whether it was homelessness, financial problems or mental health problems, I have felt very close to ruin and destruction for many years, and I started to believe that I truly was useless, and that I deserved to be ejected from society, to end up trampled in the gutter; kicked, spat on and tossed in the trash.
Having worked very hard for a long time on an extremely complicated project, and played a valuable role, this potentially vindicates my belief that I'm still a competent, capable and valuable person to have as part of a team, delivering gigantic software systems for huge organisations. I needed this proof that I don't deserve to be thrown into the dustbin, like a piece of human trash. I needed some concrete proof that those who wrote me off and left me for dead were wrong to do that.
That's why I work so hard and that's why it's important to me to believe that I'm making an exceptional contribution.
I absolutely do not want to rob my colleagues of their share of the glory or deny the value of their contribution. I completely recognise that it's been a huge team effort, and that I'm just one tiny cog in a big complicated machine. However, I do need to feel like I did something pretty damn good, for a guy who nearly died 2 years ago.
Tags: #work #career #computing