This is a story about harm reduction...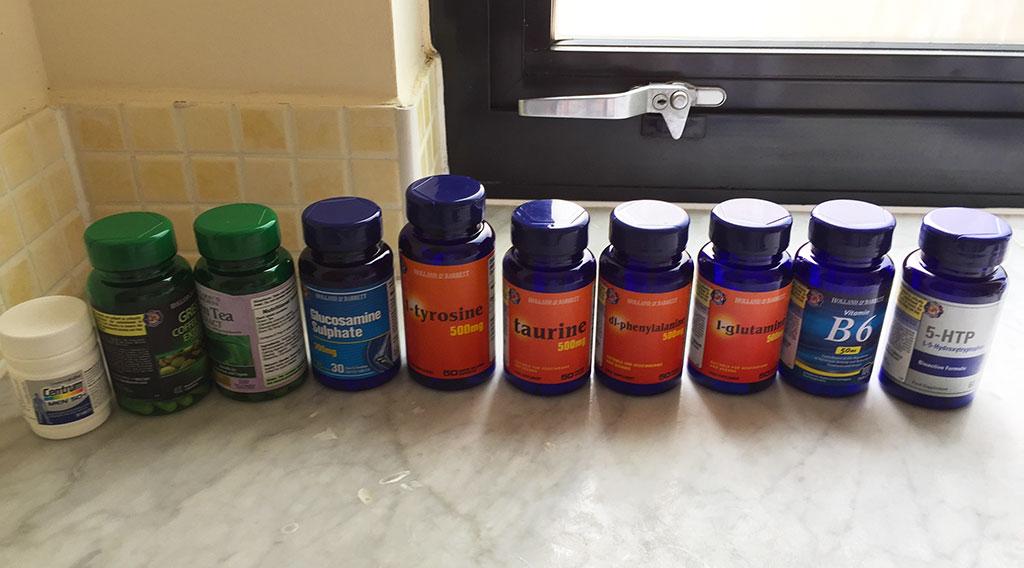 I've been sober for 33 consecutive days now. It's not a particularly important number that demonstrates anything of much interest, but I thought I should remind readers of how I'm getting along without alcohol. The plan, which I will easily achieve, is to be teetotal until at least the end of October, under the guise of the "Go Sober for October" sponsored charity event, if anybody asks.
The truth about my sobriety is much more straightforward: alcohol was a source of a great many calories, which were causing me to gain weight, and my liver needed a break from the constant onslaught. My decision to take a break from drinking was motivated by vanity and sensible health considerations, not more interesting and lurid reasons such as a so-called "battle with the demon drink" which I find patently absurd, as a person who's been lucky enough not to be cursed with the misfortune of not being able to control their drinking.
We should, of course, spare a moment for all the alcoholics in the world who are somewhat powerless in the face of their addiction to ethanol. We should be sympathetic and understanding towards those who genuinely have very limited control over their so-called 'free will' to choose between drinking and not drinking. Alcoholics, by definition, have had their decision-making powers almost 100% impaired by the addictive qualities of alcohol, and as such, they would not be able to choose to take a lengthy break from drinking at will.
For those wishing to quit or reduce their drinking, I was in the process of writing my own version of the Alcoholics Anonymous (AA) Twelve Steps. I find abstinence-based so-called 'treatment' of addiction to be a barbaric ritual with very strong evidence to show that not only is it ineffectual, but it's actively unhelpful, unkind and needlessly unpleasant. AA is a cult, with its rituals and other cult qualities, such as the vicious ostricisation of any member who strays too far from the pack, or dares to question its efficacy. While I applaud and and am glad for those who credit AA with their sobriety, I would also remind you that many people credit their good fortune to some form of sky monster (i.e. god or whatever) - human beings are superstitious idiots, and I urge everyone to seek evidence-based treatments, not cult mumbo-jumbo.
So, what is my solution for those who drink too much?
Simple answer: compensation.
We wouldn't say to a person who complains that their diet is too bland, consisting only of gruel and dry bread, that they should instead go without food altogether, would we? The abstinence approach is not only cruel and unkind, it also creates unnecessary and intolerable suffering, which is why so few people are able to use abstinence-based approaches to achieving their goals.
Whether it's dieting to lose weight, quitting gambling, quitting drugs, quitting alcohol, or indeed altering any of our behaviours which are causing us problems, the most important thing to consider is how we are going to compensate for the thing we are giving up or reducing. Without compensation, change is impossible; only suffering will ensue.
When I quit drinking for 121 consecutive days in 2015, I compensated with dietary supplements and other health-conscious changes, which included cutting out gluten and dairy from my diet. In retrospect, that was a really dumb decision. While there was a high placebo value in the changes that I made, there was no other value. I might as well have banged a gong and worshipped a made-up monkey god, asking him to cleanse me of the demon drink - it would have had the same effect. I am neither gluten nor dairy intolerant, so all I did was waste a bunch of money on expensive food products.
This time, I have compensated by using sleeping pills and tranquillisers which mimic the positive effects of alcohol, without the negative ones. I don't get hangovers. I don't have weight gain. I don't have liver damage. However, my anxiety is reduced, my insomnia is cured and my sleep quality is improved. What's not to like?
Of course, I have swapped a nightly glass or two of wine for a tablet or two, which some might see as 'failure' but those people are idiots. I've lost weight, my kidney has had the opportunity to repair itself, plus I have avoided endless amounts of hangxiety and hangovers. Also, the tablets are a damnsight cheaper than alcohol, costing me no more than a couple of pounds every day, which is a fraction of the cost of the alcohol required to achieve the same reduction in anxiety and ability to fall asleep.
We shouldn't underestimate the danger of addictive medications, and I've certainly put off today's problems until tomorrow by using tablets to allow me to achieve a period of sobriety, but I really don't give a shit - I've lost weight and my life has been manageable; my health has improved. I see no downsides. It will be a bit of a bumpy ride when I quit the tablets again, but I have only taken them sporadically during recent weeks, so quitting will be easy enough - I will gently taper the dosage and then I will be free from all mind-altering substances, once again.
I'm one of the most substance-free people you're ever likely to meet. I don't drink (at the moment), don't smoke and I don't drink caffeinated beverages. I'm highly unusual in this regard: you and almost everybody you know, indulges in some kind of mind-altering substance use, even if it's just tea or coffee.
If my life had permitted it, of course I would have been climbing mountains or surfing, or doing some other wholesome outdoor activity, but I've had to work really really hard the past few months, and it's entirely unrealistic to imagine that I would be out in the wilderness charging around like a healthy happy person, when I'm actually incredibly stressed, depressed and anxious, under enormous pressure to deliver a very large complicated project, for a tight deadline. It's a fucking miracle that I'm as healthy as I am, given the pressure I'm under, and the demands placed upon me.
So, shove your yoga, jogging and kale smoothies up your arse. Do whatever it takes to compensate, if you need to stop a particularly unhealthy habit - find something that's less harmful. Harm reduction is better than trying and failing to achieve the impossible. Abstinence is torture and should never be inflicted upon anybody, ever, under any circumstances whatsoever.
Steps Five through Twelve might be a bit rushed, given that there are only 9 days between now and October 31, but I will finish this series, because I think it's important that people who are suffering are given realistic and evidence-based humane alternatives, which will allow them to achieve a better life... not be expected to suffer torture and be doomed to failure, because some twat of a moralising idiot tells them that the only way to get better is through abstinence. Fuck those guys. Do what works.
Tags: #alcohol