This is a story about becoming obsessed...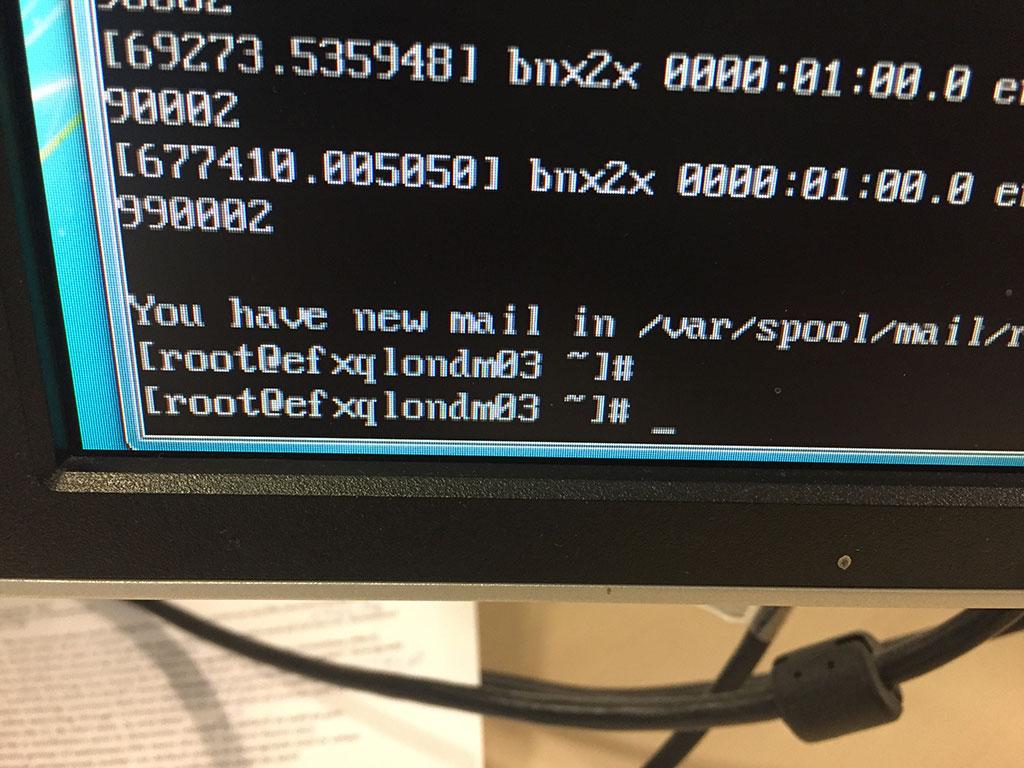 Everywhere I've ever worked has talked about the glorious day when all the IT people will be sacked. Everywhere I've ever worked has been obsessed with the idea that one day, everbody can be made redundant. Everywhere I've ever worked has always been saying "soon we'll be able to get rid of those dratted IT people".
What's actually happened is that everywhere I've ever worked has become a technology company. What is a bank except for a database of bank balances and transactions? What is an insurance company except a database of policies and claims? What is any company, except for its data and its systems? When you examine most companies in the service sector, it turns out that there is no business... just software and data. Even a retail company with warehouses and stock is mostly a software company: just look at Amazon, which is mostly a technology company, not a retailler.
The organisation I currently work for talks endlessly about the glorious day when they'll be able to sack all the contractors and consultants. Indeed, the organisation made a decent attempt at actually getting rid of one of their main suppliers, to usher in the glorious and much vaunted IT-free future, which has been long promised.
I'm rather torn about whether to assist in the job of making myself redundant. There's considerable financial incentive to do a shoddy job and fail to deliver my project on time. There are negative consequences for the organisation I'm working for if their project isn't delivered, but there are positive consequences for me if things aren't finished by the deadline, because it means that my contract will probably be extended. You'd think they'd pay me for delivering a completed high-quality end product, but instead I'm payed by the hour, so of course there's no incentive to go quickly.
I can't stand being bored. It's never been my style to take my time and make a small amount of work last a long time. I'm not a person who believes it's a good idea to deliberately go slow. I'm not a person who believes it's ethical to make myself indispensable; a key-man dependency.
So, I am in a strange situation in my day job. I might end up accidentally finishing the project in time for the deadline, and delivering something that's high quality and easy to hand over; easy to maintain and support. That would potentially be disastrous for me, financially. Why bother to keep me around if I've delivered a neat-and-tidy, easy-to-use and well designed system, which is reliable and mostly bug-free? Surely I'm playing straight into the hands of those people who believe that one day all the IT work will be finished and all the IT people can be sacked?
I find it very frustrating working at snail's pace and looking busy, making a piece of work last longer than it actually should take to do. I find it very frustrating when I see shoddy workmanship and impenetrable unmaintainable and badly designed crap. I like being busy. I like delivering high quality systems. I like delivering finished projects on time.
I'm fairly obsessed with my day job and my project, because it seems like a simple way to achieve some progress in life. On paper, I'm highly qualified and experienced to do what I'm doing, so therefore there should be no reason why I wouldn't be able to keep working until the project completion date, and able to bank all the money that I'm potentially able to earn. On paper, it's a straightforward exchange of my labour for the project deliverables, and therefore I should be left unmolested to get on and do my job.
In reality, it seems that nobody really wants the project to succeed, me to earn my money or be able to achieve any of what's clearly possible to come to fruition. On paper the project can succeed, I can earn my money and the money helps me to achieve financial security, but in practice the project will fail, I don't earn my money and I don't have the means to pay rent and bills - this seems to be the desire of the decision-makers, who really don't want to see competent and capable people delivering successful projects.
I've come to expect defeat to be snatched from the jaws of victory in the final hour; far too often I've be scuppered and thwarted when all that needed to happen was for me to be left alone, unmolested, and for the inevitable success to be allowed to happen. I'm very torn about whether I should employ more cynical tactics for my own economic gain, as I'm incentivised to do, which would be detrimental to the project, because it would essentially mean a far lower quality end product, which seems like a huge shame.
How have we reached this situation where we're so disincentivised to work hard and do a good job? How have we reached this situation where f**kwits and lazy idiots are rewarded, while anybody who's capable and competent is thwarted?
I remembered some times in my life when I had other interests, outside the workplace, and those were happier and more healthy times. I know that it's not good to be obsessed and single-minded. I know that I'm generally a more easy-going and laid-back person when I don't take things personally, but I really need this right now. Of course I'll find a way round the obstacles if I'm thwarted, but it's frustrating, especially when I've busted my balls.
I was really devastated when I thought I might not get to see my project through to completion. Now I'm a bit more "meh" about it, but I still have little going on in my life except for work at the moment. I also really need things to go as planned so that my financial planning isn't completely ruined.
Anyway, work work work. Work very much on my mind this week.
Tags: #work #computing