This is a story about exhaustion...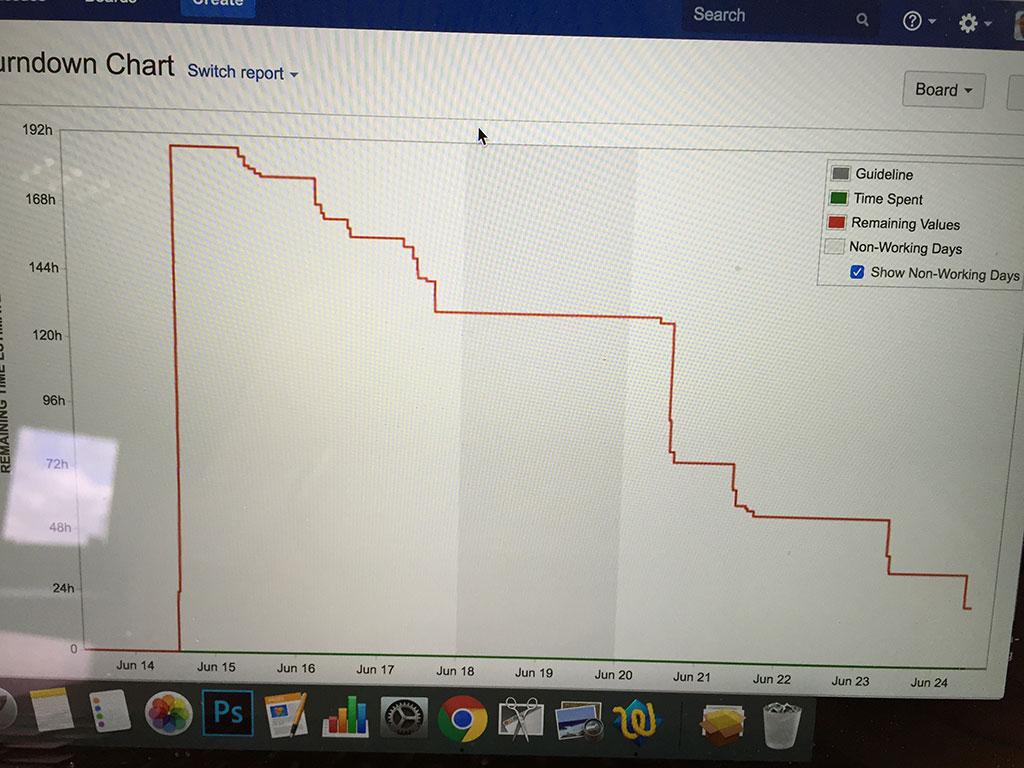 If I get my sleep right then almost everything else falls into place. Of course, it might be the case that my sleep is right when other things in my life are going well - cause and effect have no clear relationship here - but life is very miserable when I'm having sleep problems.
Thinking back to when I first got my kitten, I was incredibly stressed that she was very restless and noisy in the middle of the night, attacking everything and anything and keeping me awake. Thinking back a little further, I struggled to get out of bed in the mornings and get to work on time. There was a period when I was heavily dependent on sleep aids - taking copious amounts of sleeping pills, tranquillisers and sedatives, as well as drinking bucketloads of alcohol. Thinking back, things are vastly improved.
I have been feeling very tired at work during the afternoons. I have worked very long days for a lengthy period of time, and it's taking its toll.
So.
I moved my bedtime back by an hour or two.
This morning I woke up before my alarm and I felt refreshed.
Jackpot.
I haven't solved everything, but getting my sleep right is a good start. Waking up feeling refreshed means no sense of dread that I have to leave my lovely comfortable warm bed and go naked into a cold bathroom to have a shower. Feeling adequately rested means that I don't get stressed about falling asleep when I go to bed, and I don't get stressed if I get woken up by my cat in the middle of the night. Getting enough sleep means that I have a pleasant moment where I'm awake and my furry friend is saying "good morning" to me, and I'm not pressing my snooze button and feeling generally stressed and anxious about having to get up.
My quality of life is loads better because of improvements to my financial situation and the fact that I'm not bored out of my mind at work. Alleviating some of the stress of the things which I'm powerless to alter - such as money and work - has given me capacity to alter things I do have control over, such as my alcohol consumption. The improvements cause more improvements; it's a lot easier to change things and make better decisions about my health when other circumstances beyond my control are more favourable. Rich people do yoga because they can - they're bone idle and have lots of time on their hands, and they're not stressed about money, so they can dick around doing stupid dumb shit like yoga, unlike the rest of us.
I do cheat a little in order to be able to sleep whenever I need it, for as long as I need it. It's so wonderful to think "I'm tired and I need 2 hours extra sleep, plus I need to get up at 7am, so I will go to sleep at 9pm" and then be able to be fast asleep on schedule. Most people don't have that luxury, but I cheat, and it helps me immensely. Wouldn't you like to be able to choose when you fall fast asleep too?
Oddly, I don't seem able to have long lie-ins anymore. My sleep patterns are quite routine, which is good. It's all too easy to get into bad sleep habits at weekends and spend the whole of the next working week getting the sleep pattern sorted again. I can see now why parents find it so easy to be early birds, whereas I've struggled my whole life to get into the office on time. I'm really not an early bird, but of course it's beneficial to my career to bludgeon my sleep pattern into whatever routine is dictated by capitalism.
I spent so much of my life with social jetlag: having somebody else's sleep pattern unnaturally imposed upon me, causing me a great deal of pain and suffering. It's been awful, but now I cheat and it's great.
I will let my sleep be as natural as possible this weekend, and hopefully I won't have to cheat next week, but I will if I need to, because my life is difficult and stressful enough without having to put up with social jetlag and the awfulness of a capitalism-imposed expectation of office hours, which is toxic to my health.
Tags: #sleep