This is a story about mechanical failure...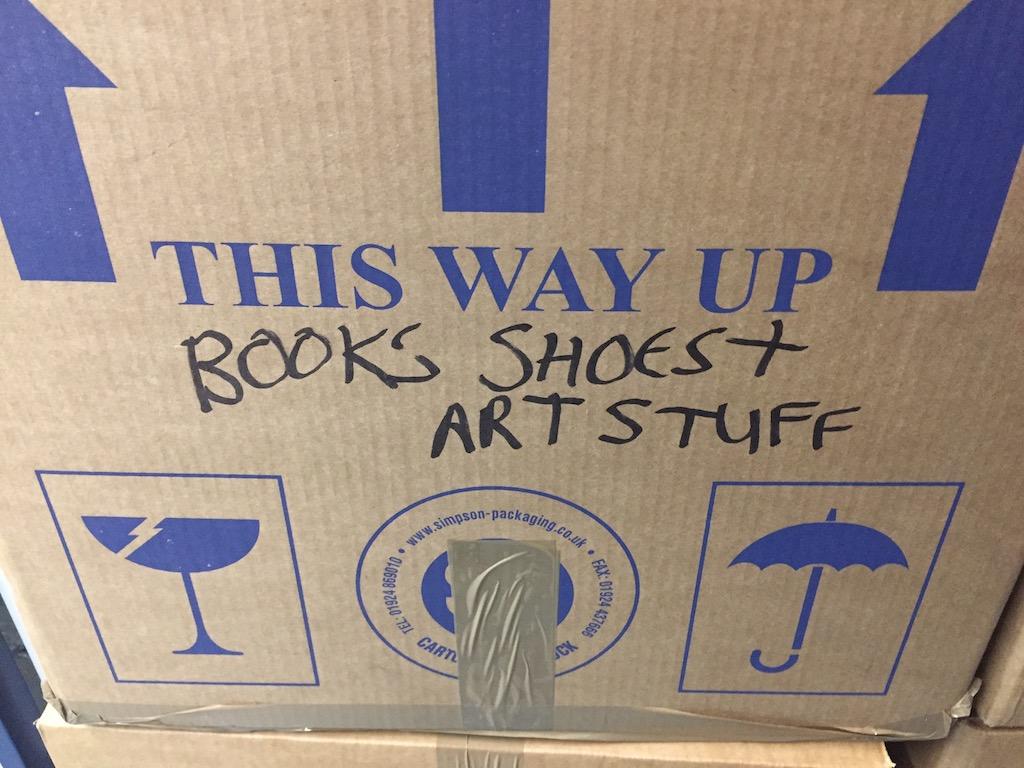 How I expected to feel - physically - and how I am actually feeling, are out of alignment. There is considerable discrepancy between my anticipated relief from fatigue and discomfort, and the aches and pains which are unexpectedly and unpleasantly asserting their presence.
I suppose my mind has erased the memories of the suffering I went through repeatedly as a drug addict. I know that the comedowns and withdrawals must have been terrible, but my memories are very patchy. Perhaps mercifully, I can't recall that pain.
My body feels poisoned; toxic. I suffered plenty of hospitalisations when my organs were struggling and failing. There is a very real and tangible muscle memory that tells me that this unpleasant experience is not a new one. Indeed, I can rationalise that I've survived countless periods of immense dehydration, starvation, insomnia and physical exertion, beyond that which anyone of sound body and mind could and would withstand. I know that my addiction drove me to repeat the same stupidity countless times, always with more-or-less identically awful outcomes.
To my mind, I've done nothing to deserve this physical suffering, knowing what dreadful things I've put my body through in the past. Instead of being cautious and avoiding that pain, perhaps I came to regard myself as indestructible. Certainly, I had gathered a lot of evidence that my body could take a great deal of punishment and seemingly suffer no long-term consequence. Perhaps I have learned to take my body's resilience for granted.
I don't feel like I did anything particularly excessive, but my body tells me otherwise: My muscles and joints all give me a great deal of pain and I'm extremely fatigued.
It's distressing, but I have to accept the evidence as I see it. My body is telling me that I'm very sick. My body is telling me that I need to rest and recuperate.
I know that to proceed as if my body weren't signalling its distress, has led in the past to near-catastrophic medical emergencies, and lengthy hospital stays. It's only by the skill and hard work of the medical teams that so much of me has been preserved. I was under the impression that I was not in too bad shape; that my organs were functioning OK and that I'd somehow dodged a bullet.
Perhaps the doctors were just being kind - sparing my feelings. Perhaps it was kinder to tell me I'd been lucky and that I should take better care in future, as opposed to telling me that I'd inflicted irreparable damage upon myself. I heard what I wanted to hear anyway: I thought I got away with it again and again.
It was more or less 2 years ago that I realised that I had to pump the brakes.
The accomplishment of going cold turkey and completely rebuilding my life, is not something I've achieved just once. In fact, it's remarkable that from the supposed apogee of my life - a wealthy homeowner with a wife - I should have had multiple periods of homelessness and almost total destitution, at the hands mainly of drug addiction intermingled with mental health problems in the most destructive way; and also multiple periods of repairing the damage and attempting to rebuild my shattered existence, which have been successful but not for very long.
Each attempt to rebuild my life consumes considerably more time and energy than the last, and I suppose I never accounted for the wear and tear that the boom and bust existence must have been having on my poor broken body.
I'm disoriented. A breakup and moving house coincided with a very bad episode of mania, which resulted in a brief period when my body was very harshly abused. I seem to have survived, but I haven't been truly tested yet: I need to go back to work and pick up where I left on. There's a lot of hard work left ahead of me, and I will need to work with consistency and stability, and continue to attempt to be very conservative and cautious in the workplace.
I don't know whether I'm winning, or actually I already lost but I just didn't realise it yet: I'm waiting for overwhelming evidence that my fate is sealed, and that my body is giving up on me.
That's honestly how I feel right now - that my body has been pushed too hard for too long, and there's not much life left in me. I would not be in the least bit surprised to be told that some vital organ is failing and my days are numbered.
It's a little frustrating, because I made some health decisions that have not been easy to follow-through with, such as stopping drinking and eating more healthily, but I accept that it's probably too little too late.
I'm probably being a little melodramatic, but I do have an annoying habit of knowing the difference between a serious medical emergency and what is merely severely life-threatening but survivable outside of a clinical environment.
A couple of concerned friends are encouraging me to get blood tests done etc. but I can't see it changing the outcome much. If I've done myself in, then I've done myself in and I'm done for, and that's that.
I think I'm more optimistic than I'm perhaps letting on. I can imagine that I'll go easy on myself for a couple of weeks - ease my feet back under the desk - and then I'll start feeling a lot better. It does seem understandable that a very short sharp shock would cause me considerable pain and suffering. Perhaps I've just been over-optimistic about how quickly I could recover.
I plan on working from home tomorrow, which is part of my strategy of going easy on myself. I still literally bear the scars of the recent ordeal on my face and hands, so I'm not being entirely hyperbolic.
I think if my body does pack up, that would be an entirely fitting end, and I would probably have a good chuckle about the irony of it, given my body's refusal to give up the ghost at any point when I have been acting far less sensibly.
It's funny how people perceive me. They ask me whether I'm going to go jogging or cycling in the park, when in fact climbing a flight of stairs is an unpleasant ordeal at the moment. It's hard to comprehend what I've been through - many many lifetimes worth of boom and bust, replete with the agony and the suffering. You can't see that stuff from the outside - all you can see is a 39 year old body that's not in particularly terrible shape, on first inspection. I dread to think what my internal organs must look like, but I've got a lot of scars on my skin, which each tell a pretty gruesome story.
I'm going to look pretty silly if I'm full of the joys of spring and zooming around like a young man in a few weeks, full of energy, but anyhoo... this is the way I write; this is what I do.
Tags: #health #addiction