This is a story about domestic bliss...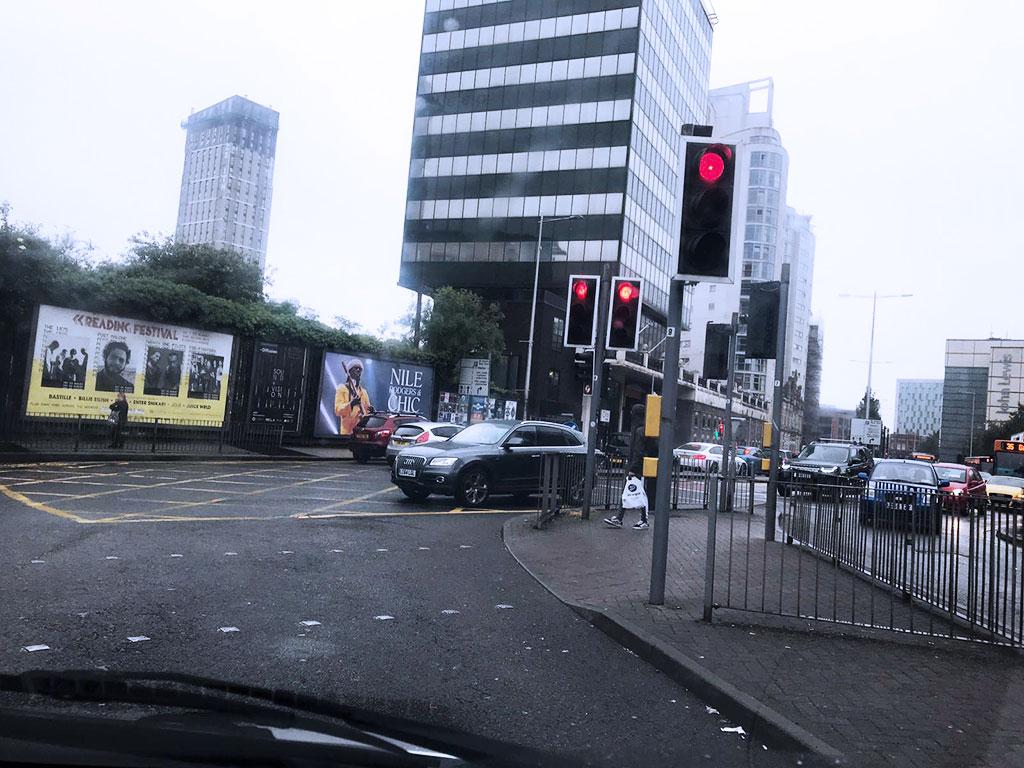 I enjoy a certain degree of freedom in my daily routine. I can arrive at work at any time between 8am and 10am. I can leave work at any time between 3:30pm and 5pm. I can work from home. I can take a half-day or a whole day off. I can take as much holiday as I want. It seems like my life is very flexible and I'm very time rich, as well as being handsomely remunerated for my efforts.
I'm somewhat obsessed with the project I'm working on. I know that the project has hard deadlines and I know that I'm playing an influential role in making sure that the project is delivered on-time. It might sound arrogant, but I know that there's a lot of cheap talk and the number of people who are "doers" is far fewer than the number of people on the payroll, who like to talk about doing stuff, but aren't driven and determined enough to carry anything through to completion. I need to stop short of outright criticism of my colleagues, because everyone plays their part, even if the project would go more quickly and the work would be higher quality without a handful of low-performing individuals: not my circus, not my monkeys.
I'm completely besotted with my girlfriend. I have a limitless desire to spend time with her. I think she's wonderful; the best.
The running of my home - the laundry, the cleaning, stocking the fridge and cupboards, taking out the trash - is relatively easy but I am quite house proud and the novelty of my relatively new house has not yet worn off. I would very much like to continue to add furniture and decorative items to make it a more and more lovely place to call home.
My kitten is amazing. Having a cute litte furry companion has exceeded my wildest expectations. My kitten plays "fetch" when she's feeling active, or cuddles up when she wants a rest. She's always entertaining, she's so beautiful to look at and her fur is so soft to stroke. She does, however, urinate and defecate where she shouldn't when I make a mistake like leaving her unattended with a laundry basket full of clean clothes for a few seconds, or not realising that her litter needed changing because it was clumpy beneath the surface. I've spent a lot of time washing duvets, bedding, clothes, and mopping the floor, as well as scooping up poop. I expected to have to make sure she was fed, entertained and had a clean litter tray to use, but there has been some extra stuff to deal with, like clearing my bedroom and dining room floor of anything she might urinate or defecate on.
I was just about coping with a very simple life, where I was working, sleeping and eating. I was going to bed at 9pm. The highlight of my week consisted of a trip to the supermarket. My life was pretty barren and empty.
Almost overnight, I have a girlfriend and a kitten. It made me feel very guilty that I got up and went to work at 7am and didn't get home to see my kitten until almost 11pm, because my girlfriend and I had gone to the cinema after work and then eaten at a restaurant.
FOR THE AVOIDANCE OF ANY DOUBT: MY KITTEN IS LOOKED AFTER DURING THE DAY EITHER BY ME, WORKING FROM HOME, OR BY MY GIRLFRIEND. MY KITTEN IS LEFT ALONE VERY INFREQUENTLY, AND ONLY FOR SHORT PERIODS OF TIME.
I'm also having to re-adjust to a significantly reduced amount of sleep.
I was sleeping from 9pm to 7am - 10 hours a night - and now I'm lucky if I get 6 hours a night on work-nights, which is a significant reduction. Assuming I needed just 8 hours sleep (but actually I need more) then I might lose as much as 6 hours total sleep during the working week. With only Saturday and Sunday available for catching up, and assuming that a 1am or 2am bedtime doesn't seem unreasonable on a Friday and Saturday night, means I can catch up only as few as 4 hours, assuming that I went to bed at 2am and had a lie-in until midday (i.e. 10 hours sleep). Given that it takes 1.5 times as much sleep to catch up, I am running a major sleep deficit - I am never getting the chance to catch up on any sleep. It's very simple mathematics to see that I am getting increasingly tired.
My day should be quite easy to divide - 8 hours sleep, 8 hours leisure and 8 hours sleep, but that's not possible if you have to get up and go to work at 7am, and you're not able to go to sleep until past midnight on a work night. For those who are able to sleep as long as they want during the mornings, they can easily ensure that they don't get too tired. For those who can have a nap during the day, they can catch up. I don't have those luxuries, because I need to get up and go to work at 7am, even though I do have a lot of flexibility which I don't use because of the demanding project I'm working on.
Flexibility comes at a price.
I'm dedicating myself to supporting my colleagues in delivering a very large and complicated project with a huge number of team members. It's important that I'm able to get some work done in the morning - 8am to 9am - and in the evening - 4pm to 5pm - when there aren't any meetings or interruptions.
Sure, I've worked hard enough to be able to slack off a bit, but I really don't want to decimate the reputation which has taken substantial effort to earn.
I pretty much just need a holiday.
Somehow I'm managing to stay functional and not lose my mind with exhaustion. Sleep deprivation will quickly erode your ability to think clearly, stay sane and be relaxed about life. Only those who have the luxury of being able to sleep as much as they want are able to not worry about bedtimes and the health and wellbeing consequences.
I suppose I've worked hard enough and proven myself such that I could become an unreliable part-timer who nobody would rely upon, but I enjoy my role as somebody who's been steady and dependable - ever-present - which is vitally important when you're trying to help a large number of people to deliver a very complex set of objectives. Leadership could be seen as a job title which is awarded for long service, or help from your daddy, but most of the time leadership is a set of attitudes - qualities - which make your colleagues trust you and look to you for guidance; leadership is just something that some people can do when others aren't interested, lack the aptitude, or lack the confidence and experience.
In terms of eyes on the prize, I know that I will cut back on my hours in the office and give myself some days off, for the sake of my relationship, my mental health, my physical health and because there literally aren't enough hours in the day. I have a pile of personal administrative tasks which I've ignored for a few months, costing me serious amounts of money.
I'm desperate for a holiday.
It's been 6 months since I had a holiday.
This is a recurring theme in my life: I work too hard and it makes me sick.
I'm going to publish this now. As you might have been able to tell, my blogging has been an early casualty, as the demands on my time have increased and my waking day has stretched well beyond what I'm able to cope with, without losing more sleep than I'm possibly ever able to catch up on over the course of a weekend.
It's 8:30pm and I need to start thinking about getting ready for bed. I need to make sure my kitten has food, water and a clean litter tray. I need to make sure I have clean clothes for work tomorrow. I need to make sure the house is in good order, so my kitten can be left to her own devices while I'm at the office. It might sound unthinkable that my day has consisted of sleep, work, 10 minutes of TV and a short amount of writing, and now I'm about to start getting ready for bed, but when sleep gets borrowed it has to be paid back - I cannot go to bed at 1am on a Sunday, Monday, Tuesday, Wednesday or Thursday night, without having to reclaim 1.5 times what was lost, which is impossible when I'm working on such a high-profile and intensive project.
A holiday is the solution. I need a holiday.
Tags: #sleep #career #relationships #kitten #house