This is a story about receiving advice...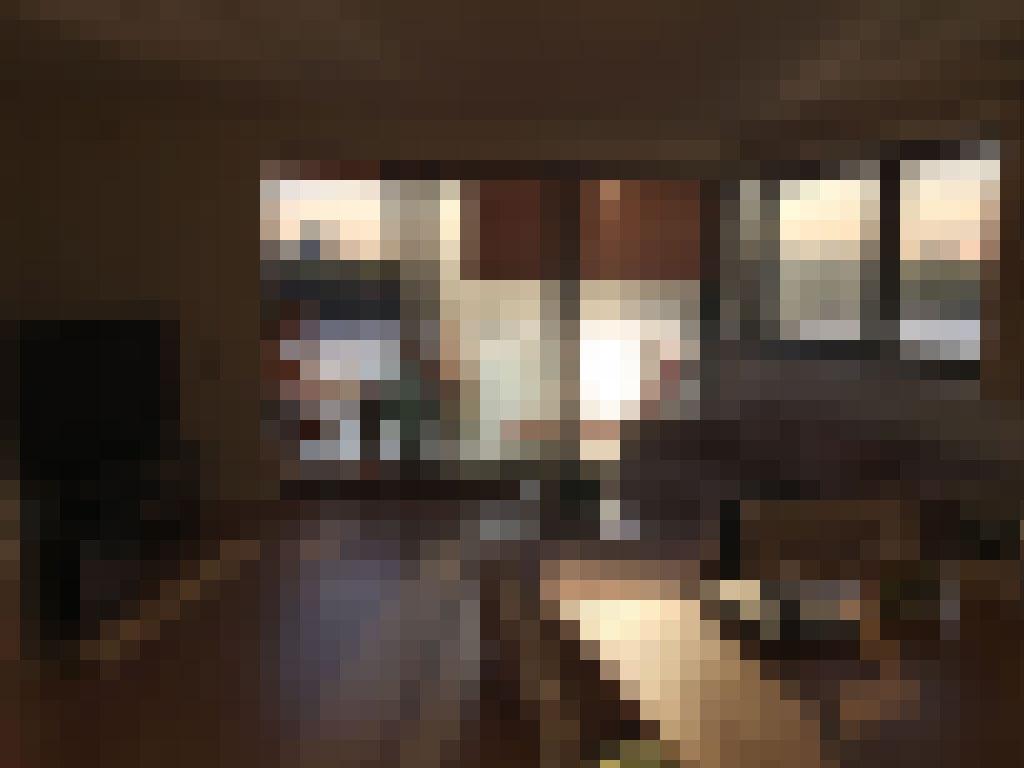 Just a little over a year ago I made a new friend via the Internet. We bonded over our mutual desire to kill ourselves and made what can only be described as a suicide pact. We are close, speaking on a more regular basis than I do with anybody else. I value their advice.
My friend had been advising me to find a therapist, given the apparent futility of my efforts to break the cycle and begin to live a more stable, happy and contented life. My childhood trauma, bitterness, resentment, insecurity and lack of self-esteem are all plainly on public display, every single day that I write. It must be frustrating for those who follow my story for any period of time, and who attempt to support me, to see me repeatedly struggling with similar themes, and apparently making no progress. There is a well-meaning desire to want to help me, or for me to help myself.
There aren't a great number of people who can offer me advice that I will listen to, given that most people haven't experienced the extreme events, which have left me almost dead, destitute, homeless; threatened to end my life so many times. I only tend to trust the advice of those who have suffered; those who are afflicted and who understand suffering. Most people think that yoga, kale, jogging and mindfulness are the cure-all solutions to any problems, because they have never experienced truly awful things, and they never will.
I should listen to my friends. I do listen to my friends.
Advice often comes as a shock to me. It might not be my immediate instinct to accept what people say without question, but I always mull things over at length. I'm always prepared to consider the possibility that I might be wrong, and more often than I care to admit, I do end up accepting that I was wrong about something.
My friend criticised my public aggressive rant, concerned that it was not a good look.
I agree.
However, I have always prided myself on not being a person who thinks only of superficial appearances. It would have been disingenuous of me to hide away a bunch of things that I was thinking and feeling. It wouldn't have been true to myself or my mission to expose myself - make myself vulnerable - to hide my thoughts and feelings, and instead to present a fake version of myself. That has never been my style.
A work colleague reads my blog quite regularly, and they even took the time to comment on my "aggressive rant" which further made me think that my friend has a point. Seen in the context of acting unprofessionally, I most certainly worried about my image, and how my behaviour was "not a good look". If I was making an idiot of myself on LinkedIn or in the office, then I would be mortified. I am very familiar with the pressure to wear the corporate mask and to pretend to be the consumate professional - the bland corporate drone - at all times. This blog is the complete antithesis of the relentless coercive pressure to present a fake image of bland obedient corporate unblemished perfection, and the antithesis of everything you'd ever say in the office, write on your CV or otherwise share with your colleagues.
If I was all about image then I wouldn't have started this blog at all, sharing the very most unflattering things about myself.
My friend has a point: my rants are most definitely read by a couple of colleagues at the organisation where I'm currently working, and what they've read very much undermines the image that I've worked hard to cultivate. They must think I'm some kind of monster; a dangerous unstable lunatic.
I found there was too much effort involved - too much paranoia - in maintaining the bland grey perfect unblemished corporate drone image, and worrying that the mask might slip. I found that it was making me unwell, the pressure to maintain the perfect image.
My friend's advice is sound, and I am definitely thinking that I've probably gone too far. I have spent the day thinking about whether to censor myself; to delete what I wrote. I have spent the day thinking about whether I was too harsh; unfair and excessively biased.
It's a little surreal: advice given from one member of a suicide pact to another. For me, being suicidal means that I'm beyond caring what people think about me; I have transcended dignity and accepted that I place a higher value on ending the suffering than my image. I agree with my friend about the "not a good look" thing, but when I am well and truly ready to die, I don't care how it looks or what people think about it; I don't care about a world which contains nothing but misery, anxiety, stress, depression and pain.
My friend is probably right, in that there's a slim chance - a negligible chance - that I could pull through this f**king nightmare and decide that I can extract some enjoyment out of life, and I would regret things that I've said; I would feel differently about my image, but it would be too late to take back my words. My friend is right, that for those who see themselves as likely to carry on living, they have to think about things like their image and their reputation. I've been writing this blog for years saying the same unflattering things about myself, and presenting myself in an unflattering light, and it's shocking how infrequently I feel as though I made a mistake in making myself look like a "complete psycho" (to use my friend's words).
In my experience, the people who have "Done [Me] Wrong" carry on their lives with clean consciences, without a care in the world about the damage they've done. Yes, my rants are "not a good look" but they are part of the psychological make-up of a person who was bullied every day from the age of 3 or 4 years old until about 16. Every. Single. Day.
Some powerless people, abused for many years, will snap and commit violent acts. Some powerless bullying victims will fantasise about getting revenge. What I do is I write honestly and candidly. Does it mean that I forgive and forget and live a happy and contented life? No. That was never the point.
Why should we forgive and forget? It's drummed into us that we'll be happier if we forgive and forget, but who's beating that into us? I call BS on the idea that we should forgive and forget. Why aren't the victims of bullying and abuse entitled to an apology, instead of being expected to suck it up? Why aren't the victims of bullying and abuse entitled to write and talk as much as they want about the years and years of suffering they endured at the hands of the bullies and the abusers?
Perhaps I might mature one day and see that I was foolish to hold onto so much bitterness and resentment, and to spend time and energy yelling into the great wide world, with my words never reaching the people who wronged me. It seems like incredible folly to expend so much effort, writing words which will never be read by the perpetrators of bullying and abuse, because they run away and put their fingers in their ears, determined to never feel a twinge of guilt for the trauma they inflicted. Why get so worked up and rub salt in the wound? Why not let the scars heal?
I'm undecided. While my life is still intolerable and I'm on the brink of bankruptcy and homelessness, plagued with suicidal thoughts, then I will continue to write about my suffering. I see no reason to ever stop writing about the awful things which cause me such great distress, while my life is in danger. Why would I ever shut up and pretend like everything is OK?
As you can tell, I'm conflicted. I value my friend's opinion, but I also have to live my life my way. It's me who has to figure out a way to get through the day. I am mulling over my friend's advice, and I think about all the people who spend a moment to share their thoughts with me.
Of course I feel out of order and that my behaviour is not how I would like it to be. Wouldn't we all want to be Mr Nice if we had the choice? Wouldn't we all want to be some Jesus-like figure who forgives everybody? Wouldn't we all want to be that one cool dude who lets everything wash over them with cool calm serene composure and dignity? Wouldn't we all want to wear a permanent smile, even when somebody is taking a dump on us?
I want to be Mr Nice but I don't feel able to be right now, because real life; because real danger; because real trauma, abuse, bullying, baggage, distress, anxiety, suffering and all the other things which plague me.
I wondered how many friends I'm going to have left if I make it through this f**king nightmare and reach a point where I have some financial, housing, social, relationship and career stability. Then I realised that the thought was a non-sequitur. If I don't make it through then I have no use for friends, because I'll be dead. My friends are the people who can understand the gravity of the situation. In that regard, I can't really understand why anybody would invest in a friendship with me, given that I make no secret of my relentless suicidal thoughts - I really don't hold out much hope that I'm going to pull through and reach the point where things improve.
In conclusion, I feel some regret and remorse that I might have spoken too harshly about people who undoubtedly wronged me - those are just facts - but who could perhaps be excused, forgiven and forgotten, without a public outburst displaying just how upsetting and distressing things have been, but also how much bitterness and resentment I was carrying. Not a good look, for sure. Not a dignified response. Not what Mr Nice would do.
I am not Mr Nice. I'm just some suicidal guy trying to get back on my feet.