This is a story about obsolescence...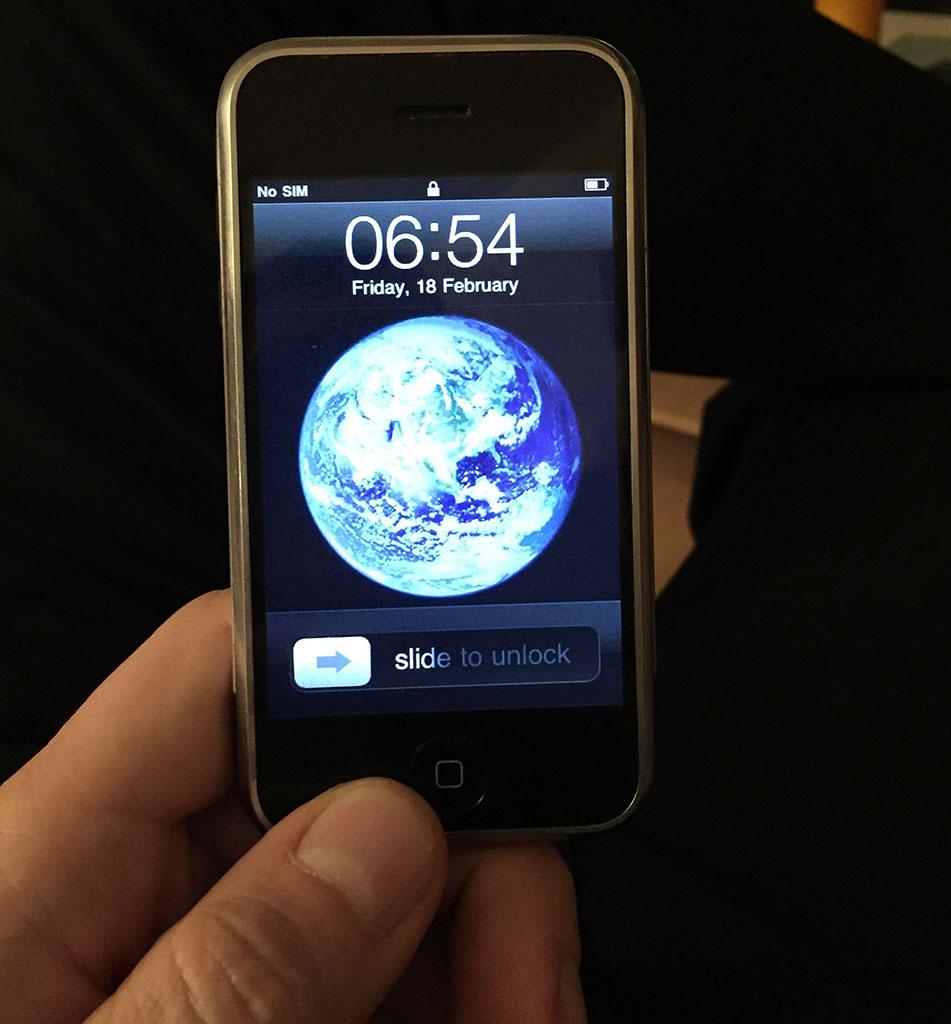 I wasn't excited about the launch of the new iPhone, but I ended up getting one. My old iPhone 6 had served me well for years, but it was annoyingly short of free space, which meant continuously deleting stuff - a time consuming pointless exercise. The battery life was terrible, but I had managed to replace the battery quite inexpensively myself, so that wasn't an excuse for getting a new iPhone. The back was slightly scratched, but the screen was pretty good. The mute button no longer worked and the charging port was unreliable, only working at certain angles, which clinched the decision to upgrade.
I expected to be more pleased with the new iPhone.
But, I just put it in my pocket and carried on like it was no big deal.
Sure, the camera is better, the screen is better. Sure it's a bit more responsive; less laggy. However, there was virtually zero impact - no wow factor whatsoever.
When Apple introduced the fingerprint reader that was a big deal, because it saved having to type the unlock code every time, which is a vast improvement of usability. Given that I unlock my phone and do something with it 50 times a day, on average, you can imagine that it was a huge saving, not having to type my PIN all those times.
Since then, there hasn't been a 'killer' feature.
I'm not that bothered about having a better camera, because I have a good camera anyway with a much better lens and sensor than any smartphone could ever have. There simply isn't the room in a smartphone to include a large lens and sensor, so the image quality is always going to be very inferior to a proper camera.
Being able to unlock my phone with my face makes no difference to me versus being able to do it with my fingerprint. Face ID is not an improvement. Yes, biometric security is important to me, but I don't care whether it's fingerprint or facial recognition.
I don't play games on my phone or use anything which requires a powerful processor or lots of memory. I just browse the web, send and receive emails and messages, scroll through Facebook and Twitter, and access my banking apps. I could have stayed with my iPhone 6 and been perfectly OK, to be honest.
A friend who always gets the new iPhone, even when it's a minor upgrade, such as from the X to the XS, justifies his upgrades because of the frequency with which he uses his phone. This argument would also support my desire to upgrade too, given that I'm a heavy smartphone user and I have the disposable income, but it frankly depressed me that I spent the price of a reliable second-hand car on a gadget upgrade I really didn't need.
It's a year since I upgraded, and the screen on my iPhone XS is now scratched to pieces. Apparently the glass is very shatter resistant, but it's very prone to scratches. It's really disappointing to have bought a brand new cutting-edge gadget, and to find that it's not durable in everyday use situations. I have not abused my iPhone in any way. The scratches are all from simply being in my pocket, or on tabletops.
I haven't bought the new iPhone. I am not going to get the new new iPhone, because there's no way I can justify the expense for such a minor improvement.
It's kind of sad that I'll never re-experience that wonderful moment I got my first iPhone. That first iPhone was a real game-changer. That first iPhone was so transformative for human-computer interactions. I would be lost without having a smartphone and mobile internet available at all times. I - and so many others - have become dependent on the various communication apps, plus maps, taxis, banking and all the other things, which are so convenient to access through smartphones. My addiction to iPhone games was exhausted when I designed, built and released some for sale in the App Store, but I know that the impulse to check my various apps for notifications and new content is deeply engrained... perhaps an addiction, except it's one which does me no harm.
It must surely be time for a technology innovation which will inspire me again, like the original iPhone did.