This is a story about ludicrous luxury...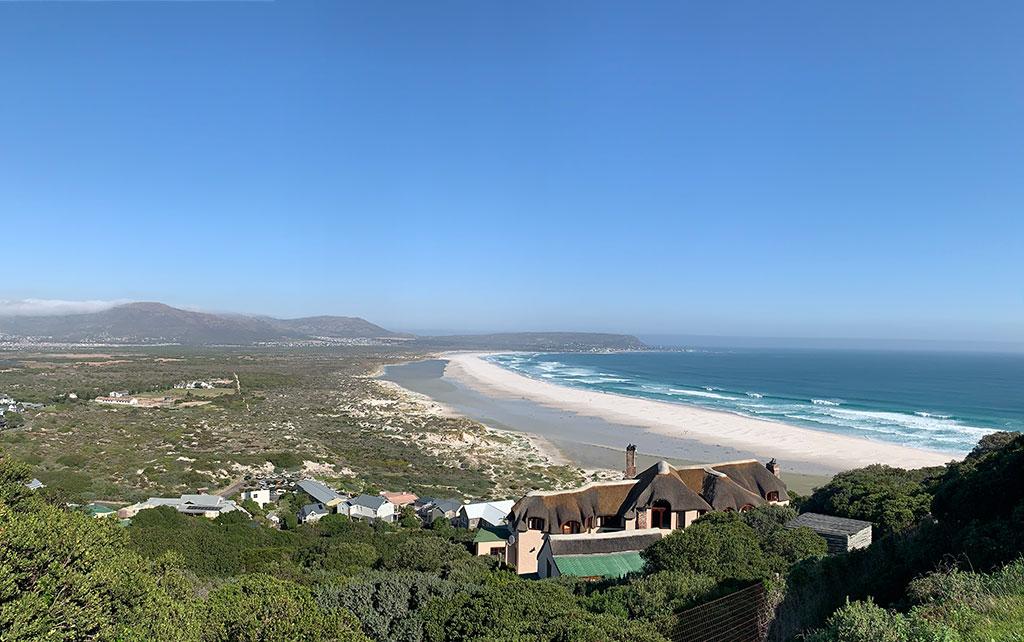 The adventure began in South Africa. I don't have any pictures of Johannesburg or the dreary wet day of my 40th birthday, but here is a picture of a nice bay south of Cape Town, from an epic road trip. Table Mountain is stunning, of course. The scenery was dramatic.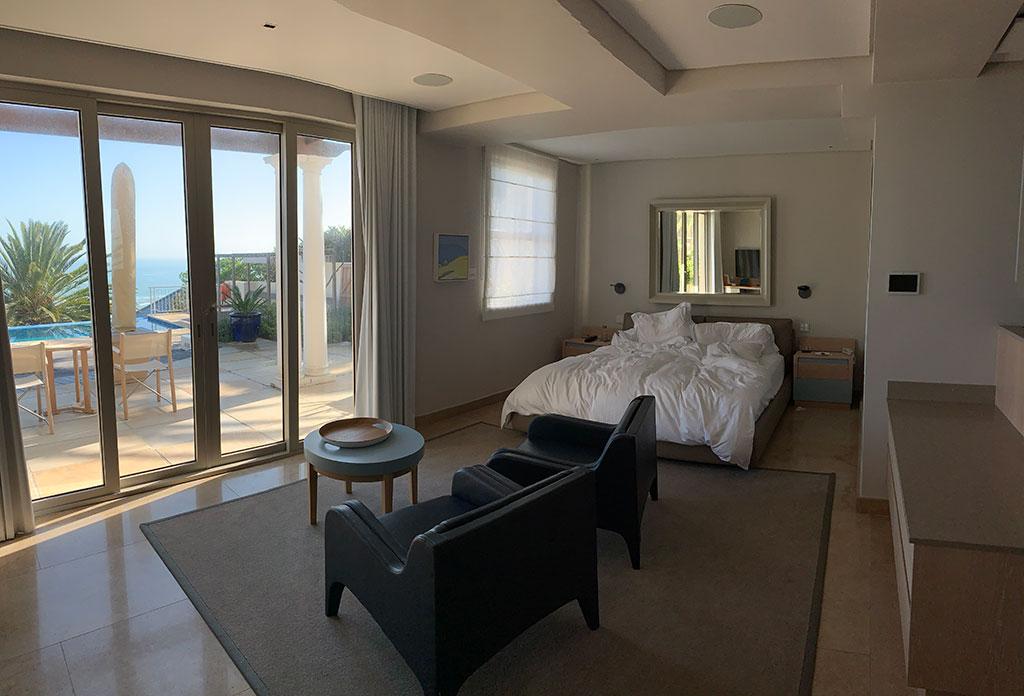 It seems kinda vulgar and a little boring to show the inside of luxury boutique hotels rather than the sightseeing, but the holiday was supposed to be about relaxation and self-indulgence. It cost me a heap of cash, so why shouldn't I re-live a little of the pleasant places which I stayed? This place was on the steep cliffs in Cape Town, looking out to sea.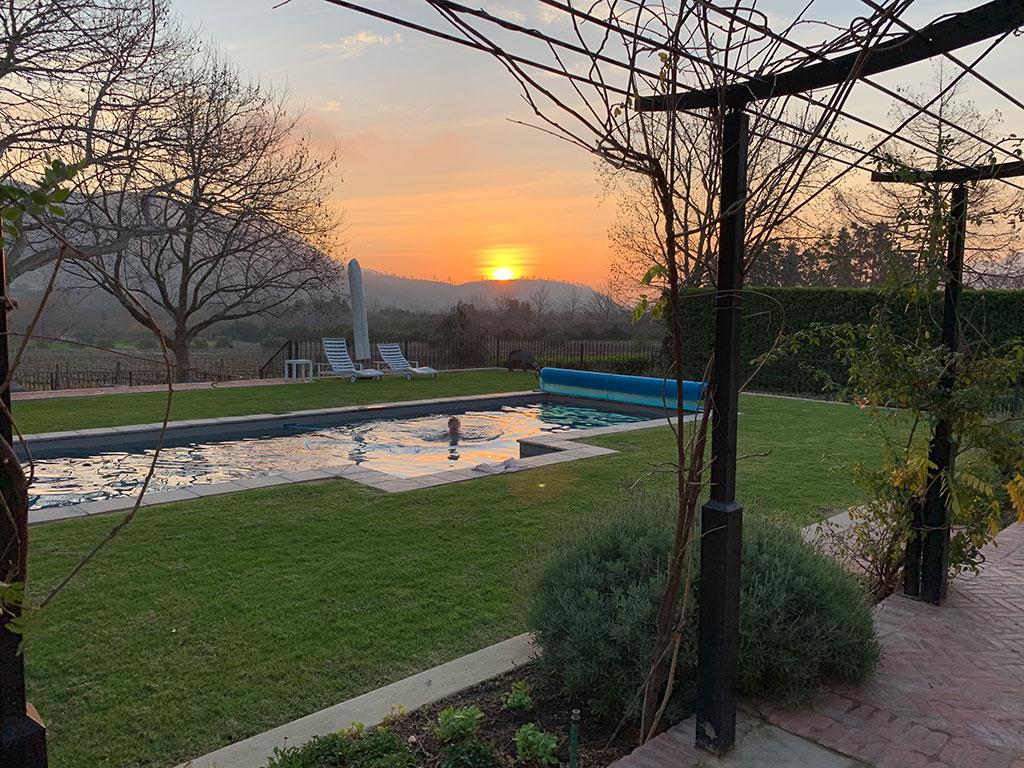 It was winter and it was quite chilly at night in the wine region of South Africa. I certainly wasn't going to go swimming but the missus went in the pool for the sake of an Instagram shot.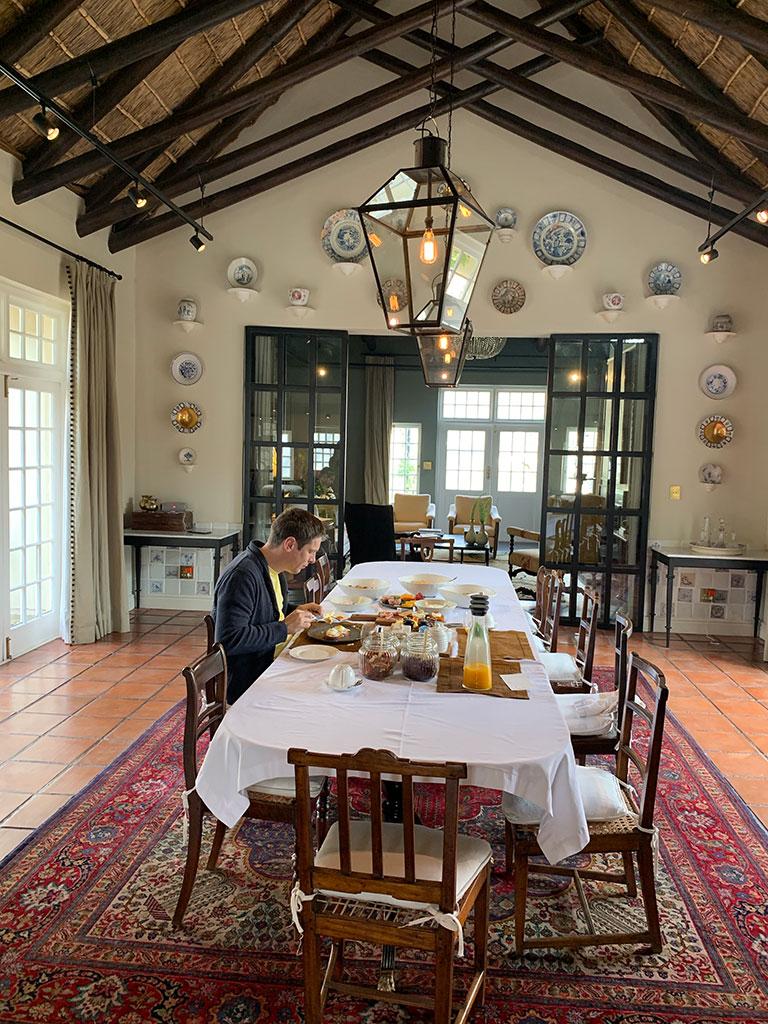 There's the birthday boy (i.e. me). Breakfast was incredible. I wish I took more photos at this place. The decor was amazing.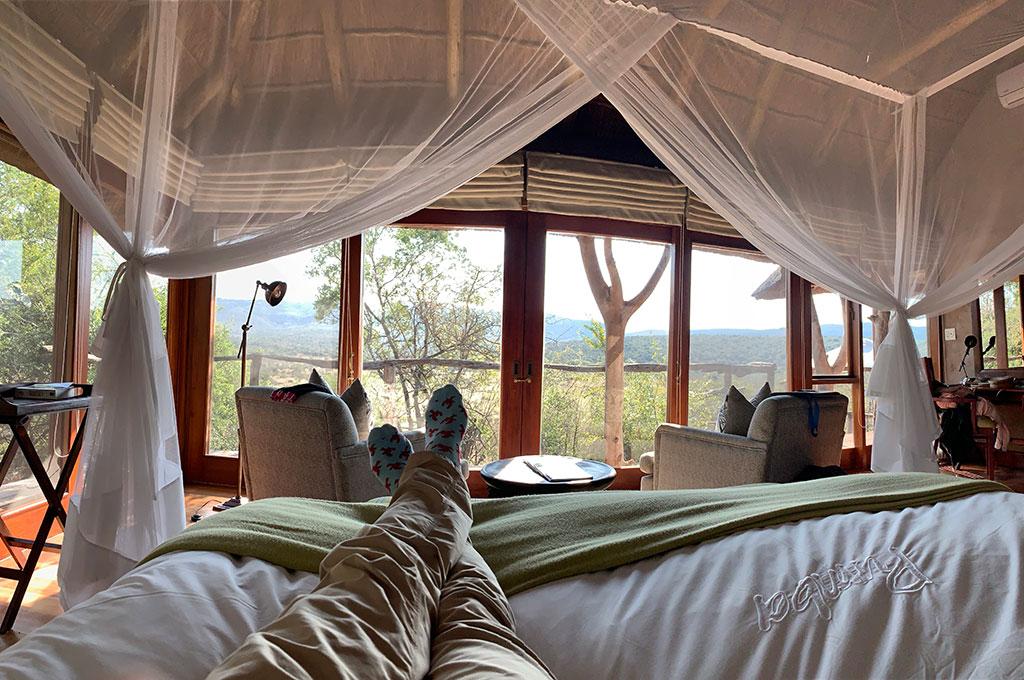 In the Eastern Cape on safari. Loved the mosquito netting. There was floor-to-ceiling glass on all sides of this little thatched-roof lodge and I really enjoyed having my feet up on this big bed.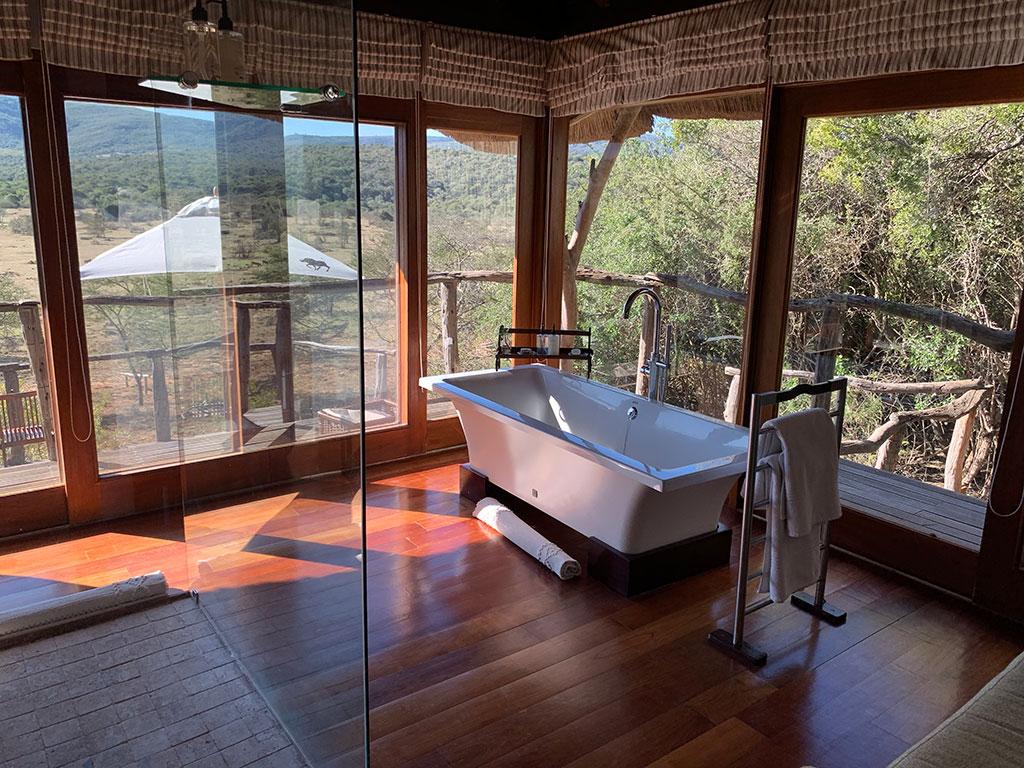 There were really great bath tubs with fantastic views at a few places we stayed, but this was probably the best. Felt surprisingly private and secluded, despite being so exposed. This safari lodge was so beautiful, with all the lovely wood.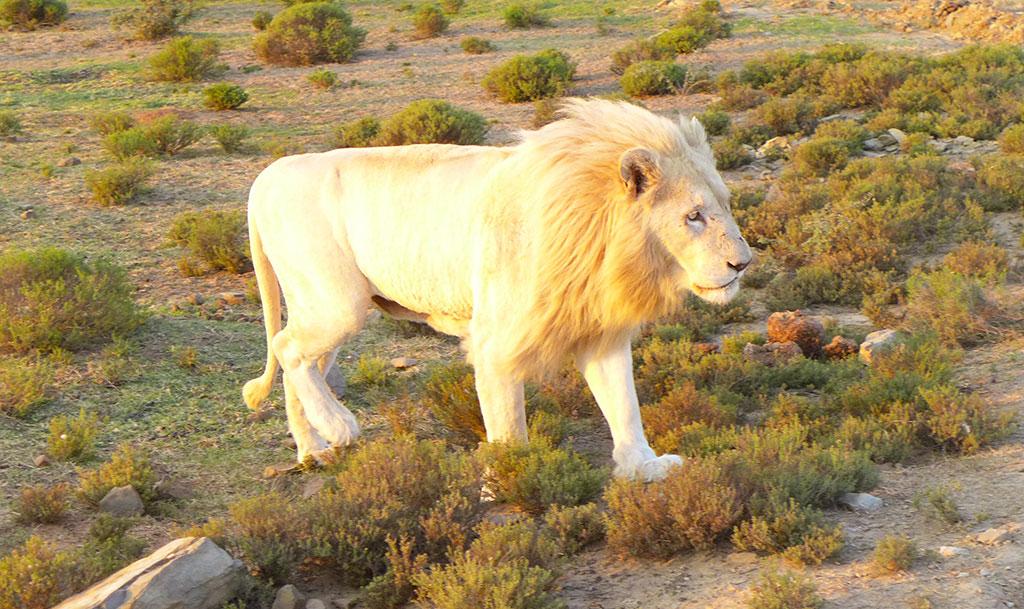 It'd be a rubbish safari if we didn't see any animals. Saw this white lion on the very first morning, which set the tone for the whole thing. I just wanted to relax and recharge my batteries, but it was worth getting up early to see the animals.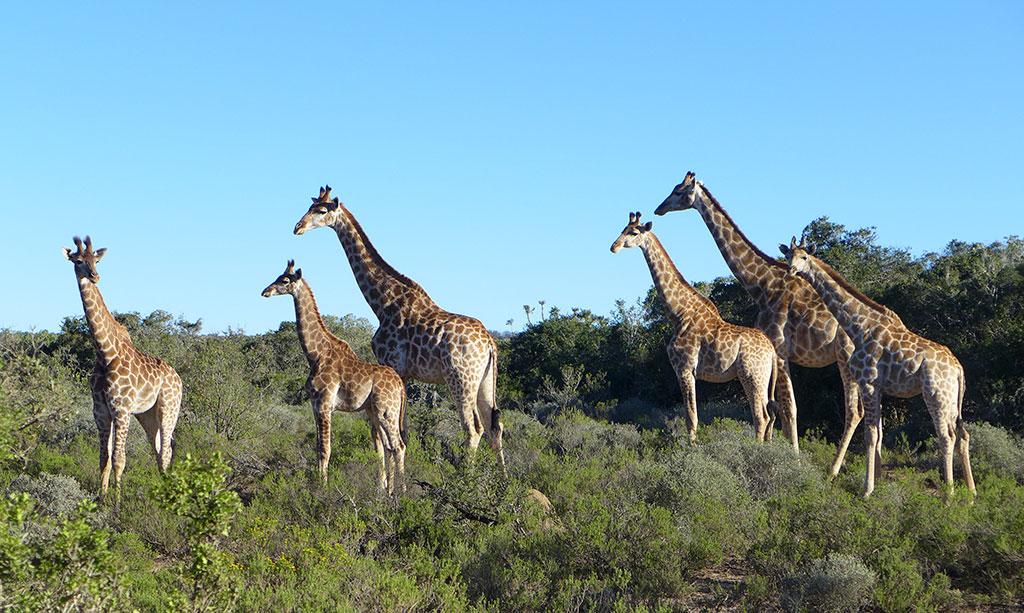 Giraffes have super funny faces. Like, they look dumb but friendly.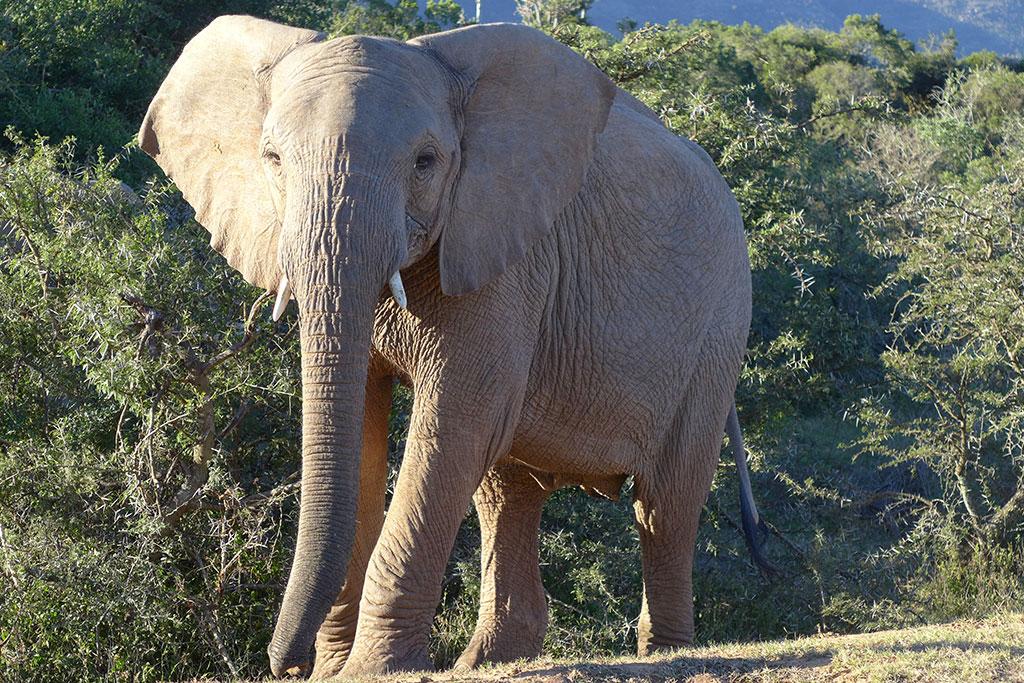 Spent quite a lot of time watching elephants. They're very entertaining; always playing with each other and trying to get a reaction.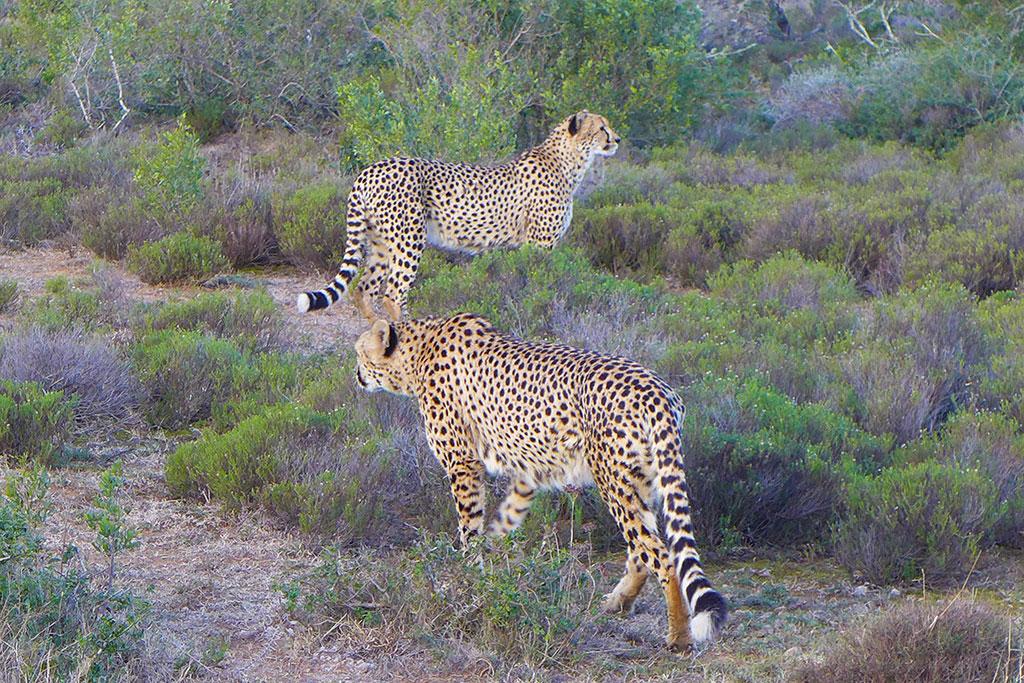 The big 5 game animals don't include cheetahs, but we were super happy to see these guys. We didn't see a leopard but it was pretty unlikely that we were going to. Feel really privileged to have seen as many big cats as we did.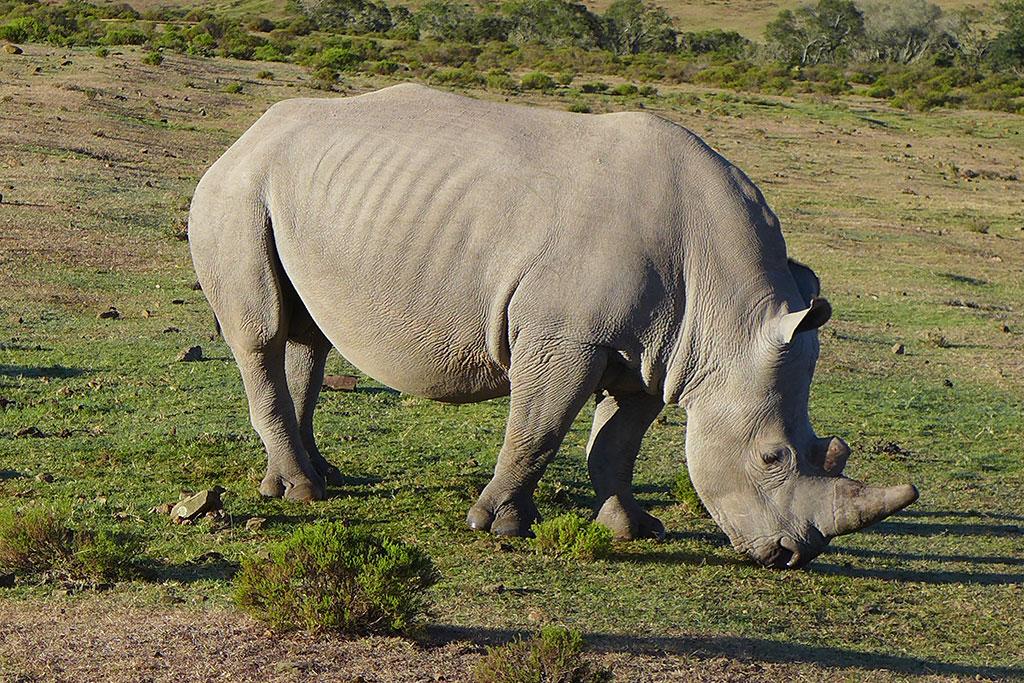 Rhinos are like big cows with big horns, it turns out. Cool to see one, but they just eat grass and don't do much. I was wondering if they're super endangered and I might be super fortunate to see one before they end up extinct, but our ranger said they're only endangered based on the rate that they're being poached - they're still quite numerous. This one's horn is worth many tens of thousands of dollars. Having seen the horrendous poverty in South Africa, it's easy to understand why they'd be poached.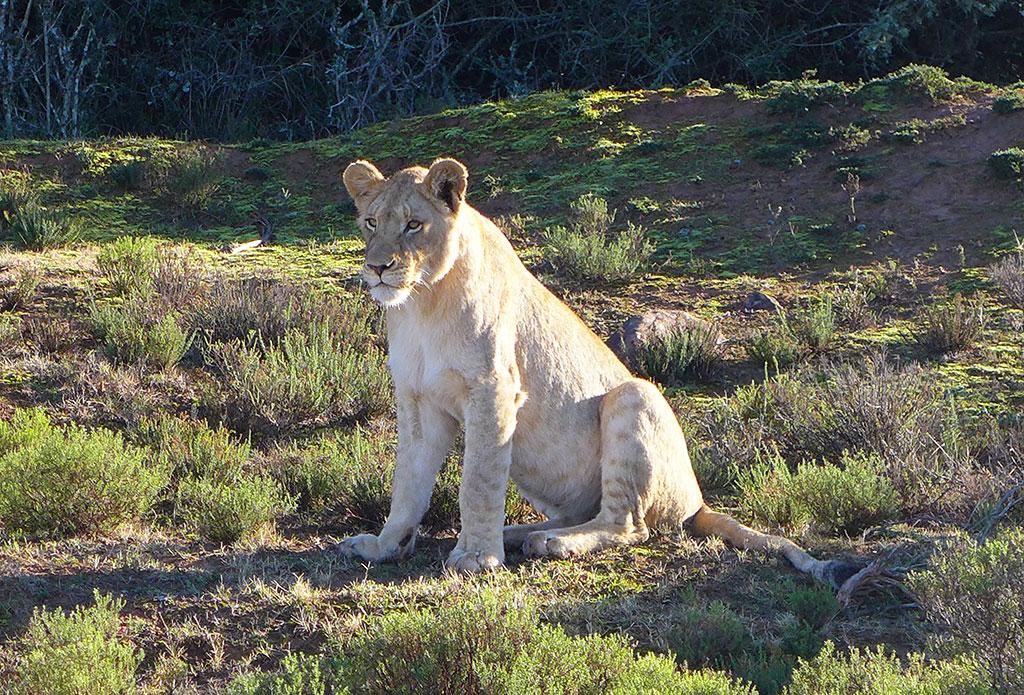 We saw a couple of 2-year-old lionesses hunting a warthog. That was very cool.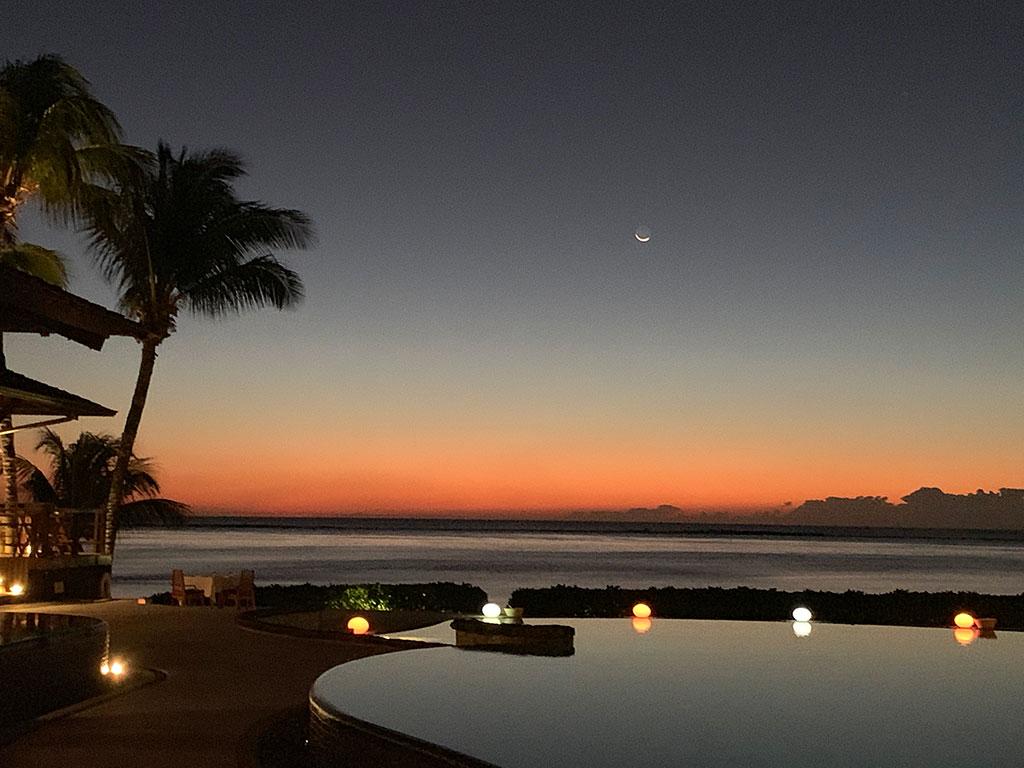 Mauritius. The island is lush and green and the climate is brilliant. It was still nice and warm in the evenings and perfect for being outdoors in light clothing. The hotel wasn't as nice as the previous places we stayed, but it was still very special.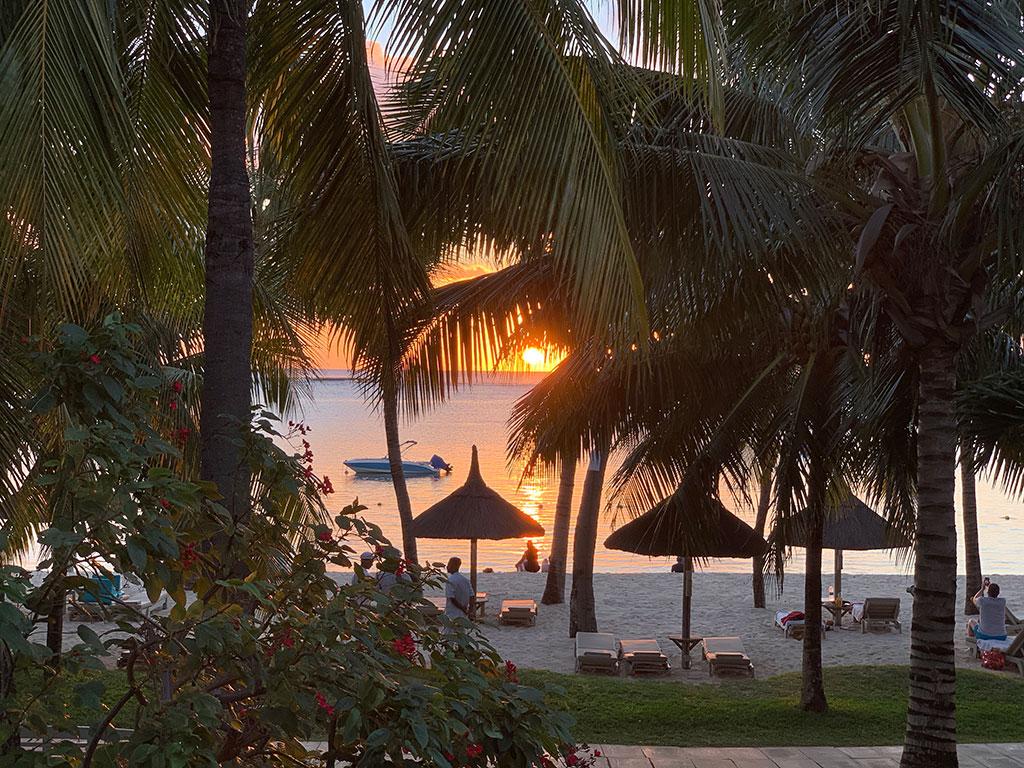 View from the balcony. Super nice to have 7 nights with nothing to do except eat, sleep, make love, swim in the ocean and do other activities, like sailing, snorkelling. I took my kitesurfing stuff but I really just wanted to chill out. I went out kitesurfing once, and the sea and wind were perfect. Probably the best place I've ever kitesurfed.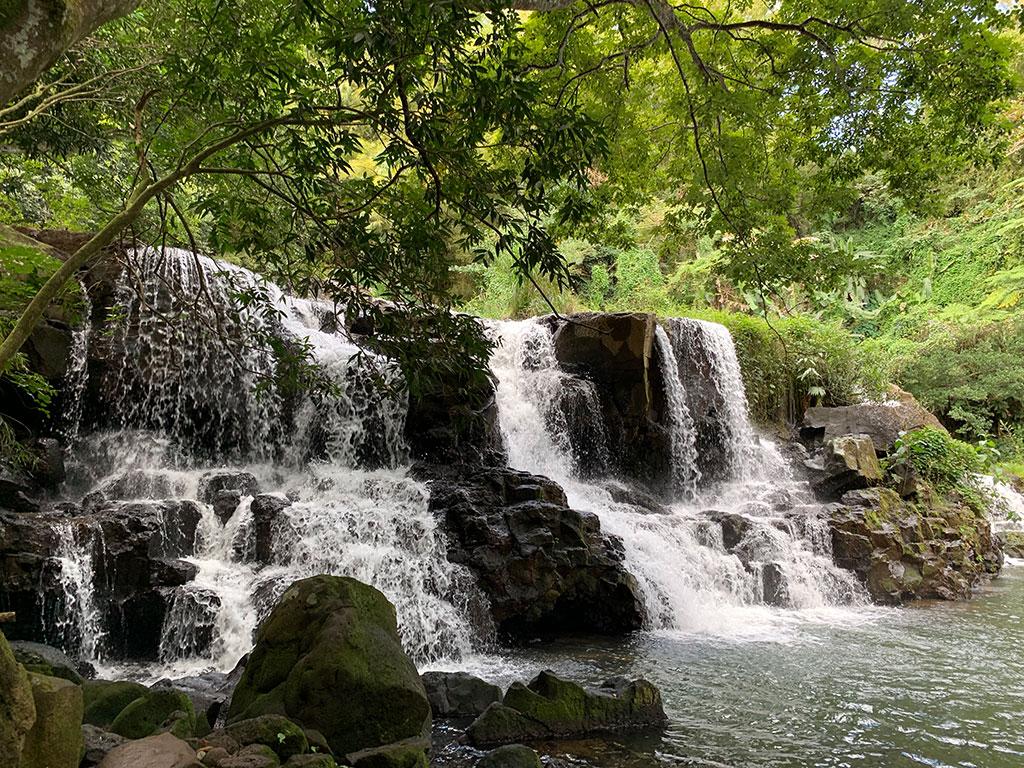 We did a quick tour of Mauritius, and went to some botanical gardens, the harbour and saw this cool waterfall.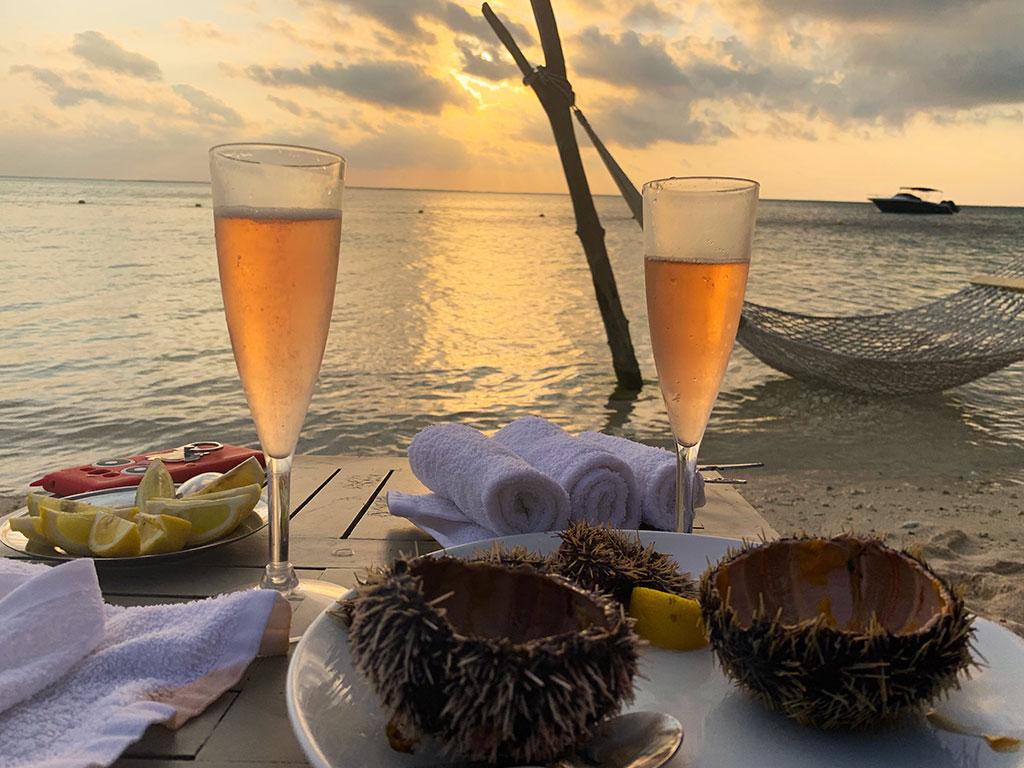 The holiday was mainly about food and drink, with incredible views to accompany. We ate fresh sea urchin, which has a lovely sweet delicately fishy flavour, a bit like lobster, which we also ate. I ate and drank with gay abandon the whole holiday and completely over-indulged, which was wonderful.
I spent a buttload of cash but it was my 40th birthday and I wanted to celebrate in style. Also, I've worked incredibly hard with very few holidays, so I felt like I deserved a big treat for all my efforts. Looking back through the photos now, I'm pleased that I spent the money even though it's left me a little more financially insecure than I'd like. The holiday really exceeded my expectations, which is great. So often holidays can cost a bomb but be quite disappointing; never quite meeting expectations. This holiday was full of surprise and delight.
You might look through these photos and think me to be quite spoiled, entitled, and completely out-of-order for ever complaining about my life. Certainly, it was an incredible two weeks and I had nothing to complain about, except perhaps my anxiety about my finances and income, with there being a great deal of uncertainty about my job.
Yes, it was pretty ludicrous to max everything out and go 5-star all the way, but it was a very stress-free holiday and very relaxing. Thinking about it now, I realise that it was a worthwhile investment in my health, even if I could have had just as much rest and relaxation for a fraction of the price. Frankly, I'll probably never spend as much money ever again, because I simply couldn't justify it. I booked the holiday in somewhat of a manic moment, but I'm kinda glad that I did, because when else was I going to do something so spectacular and incredible? It really was the holiday of a lifetime.
I don't feel blue about going back to work, because it was a great trip and I've got great memories. Going through the photos made me realise that I'll be able to go through them a whole bunch of times, remembering all kinds of different things. It was super hard to try to pick a handful of pictures that captured the essence of what the holiday was, because there were so many cool aspects.
So there we go... travelling in style.
Tags: #holiday