This is a story about antisocial behaviour...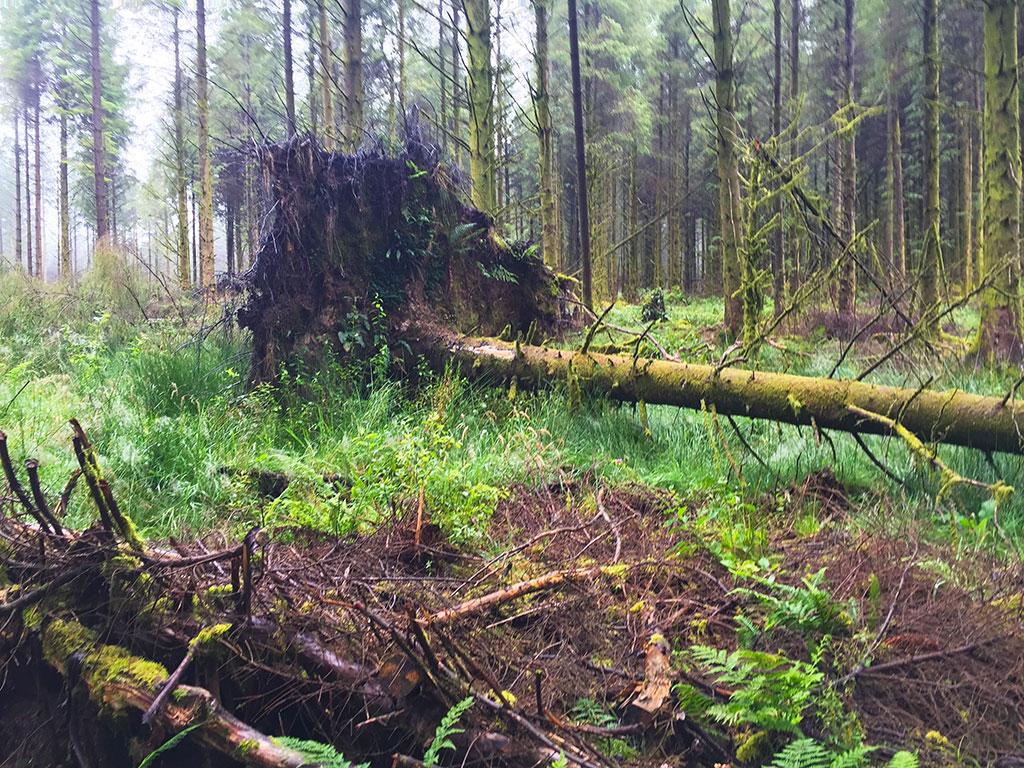 What's the shortest journey between two points? If you know where you need to get to and you know the fastest route to get there, would you make that journey? What if the shortest path was also a very painful one?
A year ago I was living in a hotel close to the office. A year ago I was incredibly isolated - single, in a city where I had just one friend, estranged from family and living a pretty dysfunctional life except for my job.
Who cares... I was functional, wasn't I?
I certainly turned up in the office every day looking presentable and I did useful work, but I'm not sure I really was very functional. It's true that I was earning money, paying my bills and I was on a journey towards financial security. I was reliable; dependable; trusted. What else is there in life other than getting up in the morning, putting on some smart clothes and going to the office? What else is there in life other than earning money? I was certainly earning money. I was certainly working.
What do you suppose happens after a major event, like a near-death experience? What do you suppose happens after a major medical emergency which was life-or-death? What do you suppose happens after a lengthy hospitalisation?
Most people would like to imagine that there'd be plenty of time for rest and recuperation after a major illness that nearly killed a person, but I'm afraid the demands of life can't be paused. Unless you want to emerge from your near-death experience and be immediately hurled into bankruptcy, destitution and have life-changing black marks against your name which preclude you from ever renting a property, getting a car loan, getting a mortgage, getting any kind of credit agreement etc. etc. and indeed getting most jobs, which insist on credit checks and suchlike, then there's not a moment to spare, ever.
For sure, I'm a capitalist's wet dream in terms of how meekly I comply with capitalism's coercion and act in the way that's expected of me, selling my labour cheaply and otherwise allowing myself to be shafted by the system. Instead of doing what I absolutely need to do, which is to spend time getting better, instead I have thrown myself straight back into the workplace.
A close friend - my guardian angel - has similar mental health problems as me: depression and anxiety. She has been able to do voluntary work and quit jobs which were toxic for her mental health, and to engage with her local community. She's swallowed her pride and has accepted that she must live with her parents and spend her precious savings supporting herself, for the sake of her mental health.
For me, I've had to choose between the self-esteem destroying effects of living as somebody's charity case, or the toxic world of work. I decided that the latter option is marginally better, given that it at least offers a route towards freedom, although it's a very risky game.
Living under somebody else's roof takes the pressure off in terms of burning money on rent and bills, but there's an emotional toll for anyone who's been raised to be a considerate guest - there is considerable guilt about time spent sleeping and otherwise "treating the place like a hotel". There is a great deal of pressure to be seen to be doing whatever it is that your host thinks you should be doing. There is a great deal of pressure to please your host, which leaves remarkably little time and energy to rest and recuperate.
Working when you are too unwell to work is risky because you must present a corporate mask to your colleagues, pretending that everything is A-OK when really it's not at all. Work is the very last place on Earth that you should be, but you're in the office carrying on like you're fine and dandy. It's horrible to force yourself - day after day - into a situation and environment which is totally toxic to your mental health and is intolerable, but it's somehow possible to present a veneer of cool calm professionalism, such that your colleagues have no idea that you're on the brink of having a nervous breakdown at any moment. It's high risk, high reward - if you can wear the mask and pretend like everything's OK for long enough, your situation will improve, but it's incredibly draining and prevents you from becoming healthy and happy again, because it's so demanding.
One year later, I have my own roof over my head and a girlfriend. I still don't have any local friends to speak of, but I have ingratiated myself with my neighbours and my colleagues are sociable; one of my colleagues has even started to talk to me socially as a friend, outside the office, having found my blog.
I have the dignity and self-esteem that I wanted, in that I am paying my own way and not dependent on anybody, but it's been ridiculously exhausting and risky to take this path. So often I wonder if I should have cut my losses and given up, allowing myself to be screwed over by the system; destroyed by those who seek to exclude and marginalise vulnerable members of society.
I was struggling to find anything to watch which captivated my attention last night, so I spoke to a friend. That's unusual for me. I live a very isolated existence. I almost never speak to any of my friends on the phone, except for two very loyal friends, one of whom often phones me while I'm at the office. I must make fewer than one phone-call per week, on average.
Overall, my situation is improving, but it's pretty intolerable. I've chosen the fastest route from A to B, but it's an exceptionally intolerable and unpleasant journey, even though I know it's the most direct. I know that this suffering is only temporary and that I will reap some rewards at the end, if I can stick it out, but I do want to quit all the time.
Through this very difficult period while I've been blogging - the past 4 years - I've made some really awesome friends who are very loyal and who have gone to exceptional lengths to help me, including my guardian angel, who's visited me in hospital far too many times. Although my behaviour looks broadly the same, there are undeniable improvements to my situation. My bloody-minded bitter determination to succeed with exactly the same strategy which I've always employed, seems to be paying off, finally. It surprised and gladdened me that during a moment of loneliness I suddenly remembered that I had a whole heap of very dear friends who were available to chat to.
Weirdly, I don't feel lonely, even though I have spent the vast majority of the past 4 or 5 years enduring an incredible amount of social isolation.
Tags: #friends