This is a story about expectation management...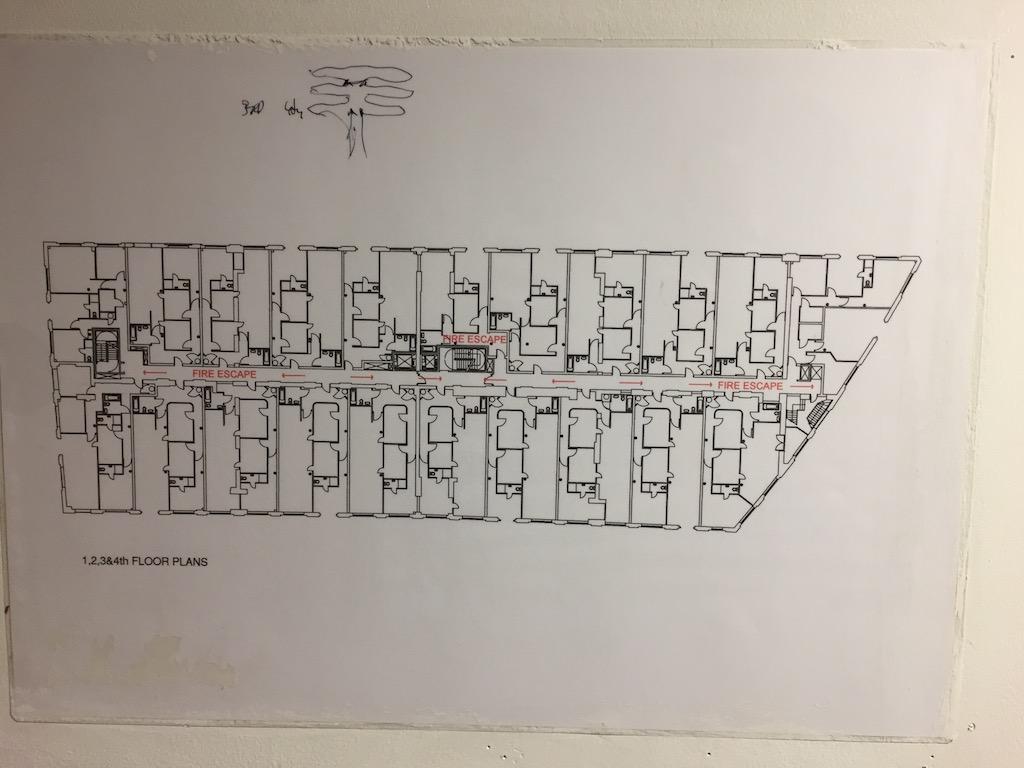 One year ago, I was homeless, I didn't have a car and I was roughly £52,000 in debt. I lived in AirBnBs midweek and in the converted garage of a friend at weekends. My job was over 4 hours away by train and a ticket cost £137. To get to work, the earliest train I could take left at 6:21am, and I would arrive at my desk well over an hour late. 8 hours of travelling for 8 hours of work... hence living in the AirBnBs.
In order to purchase a car, I had to go deeper into debt. The car only cost me £875 but I didn't have any money, so I had to borrow some more. The car needed taxing, which cost me an additional £125. The car needed insurance, which cost me another £500.
My debt peaked at approximately £54,000, roughly 1 year ago.
An alternative title for this blog post I was considering was "Debt Destroys Dreams" but it seemed disingenuous, because the story of the past year has been a remarkable one, with the potential to resurrect long-abandoned dreams.
The reason why I put up the picture of the floor-plan above is as a metaphor. I often choose metaphorical photographs to accompany my blog posts. All the photos I use I took myself, or are from family photo albums. This photo of a floor-plan was taken approximately one year ago, in one of the AirBnBs I was staying in.
The metaphor, if you're wondering, is the dream of escaping the maze. How do you escape from a [debt] trap? Let's imagine that your dream is to escape this maze, go outside to see the sunshine and breathe some fresh air. Seems like a pretty nice dream, doesn't it?
As you can see from the floor-plan, there are many, many doors. If the only fact you know is that one of the doors is the one that leads outside, but you don't have the floor-plan, then how are you going to know which of the doors leads outside?
It seems pretty obvious from the floor-plan that there's a main corridor running through the middle of the building. It seems pretty obvious from the floor-plan that nearly every door off the corridor leads to a dead-end. However, even with the floor-plan, it's not immediately obvious how the hell to get ouf of the building.
Now, let's assume you don't even have a floor-plan. Life doesn't come with a floor-plan. You just have to keep trying doors until you find the right one. You know that eventually, you'll open the door to the outside - thus fulfilling your dream - but you have to keep trying doors and trying to learn from your mistakes. Life has plenty of dead ends, and we often end up repeating past mistakes.
Without the floor-plan, it's not possible to know how many doors there are, so it's not possible to know how much progress you've made. If there are a thousand doors and you've tried fifty, then you're not doing very well... you'd better prepare yourself for a lot more door opening and a lot more disappointment. If there are a hundred doors and you've tried fifty, then every door you open after the 51st has a greater than 50% probability of being the one that allows you to escape, achieving your dream of seeing the sky and the sun.
But, remember, you don't have the floor-plan.
So, I live my life with a rather strange philosophy. I know the things that are most likely to improve my life, but I don't know whether they'll work or not, or when I'll achieve my goals... I just have to keep trying stuff that wiil pay off eventually. That's what I've done for a whole year.
My debt probably totals about £38,000 at the moment.
Paying off £16,000 of debt is pretty impressive, for a single year.
But it doesn't end there.
I also own a car and I've rented an apartment. I went on two very extravagant holidays. I took two trips to Europe to see one of my very best friends and his family.
I also have money in both my personal and business bank accounts, plus I'm owed some money, which I'm expecting to be paid to me in the next two months.
I also have a job which continues to bring in a fairly hefty amount of money each month.
If we do the simple arithmetic of subtracting all the money I have plus the money I'm owed, from my total debt, then we arrive at a very nice simple number: Zero.
Having zero pounds, zero dollars, zero Euros, zero yen - zero cash - sounds like a pretty dreadful state of affairs, but in actual fact I think it's like putting my hand on the correct door knob, which will open the door leading outside into the fresh air and sunshine.
I can't see the blue sky yet. I can't feel the wind in my hair.
I don't want to believe that I've found the right door.
I refuse to believe I've found the right door until I've actually stepped outside and I'm looking at the sky.
It might seem tempting to extrapolate and declare myself a winner: I'm so close to being back in the black (sic.) that it surely seems impossible for me to fail. Surely I'm going to pay off all my debt and begin to live a life without that horrible ball and chain anymore. Surely I'm going to have some financial security, very soon.
I'll believe it when I see it.