This is a story about modern slavery...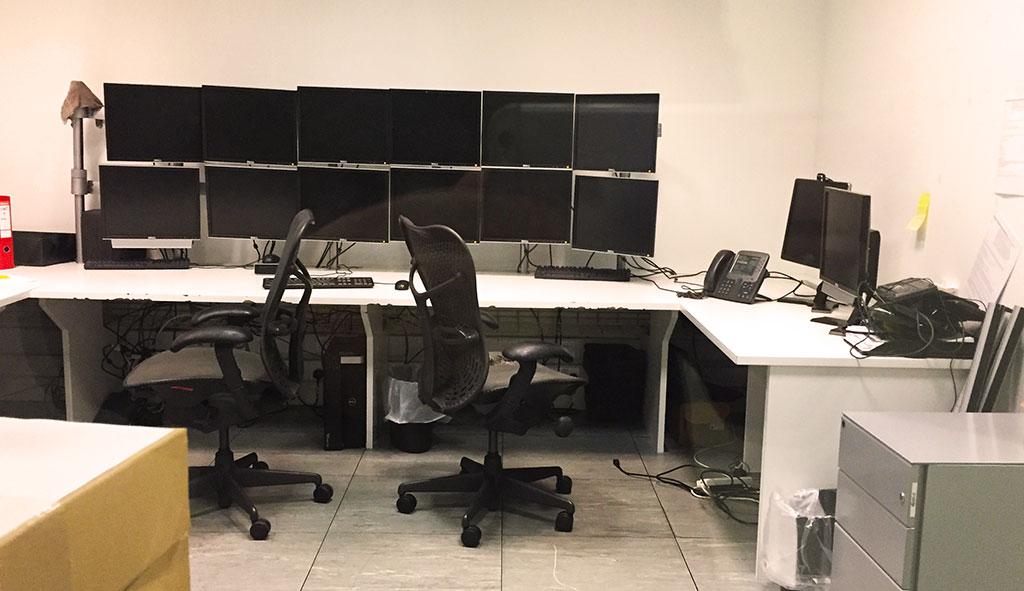 A friend and I had been puzzling over how to stop a massive influx of spam comments from spreading all over my beloved blog. The fact that it's possible to leave a link back to your own blog - if you have one - is too much of a temptation for those who are trying to get websites to appear higher up the Google search rankings. I have done the hard work of writing more than 1.2 million words, which have been indexed by Google, and lazy individuals are attempting to profit from my labour, by associating their crappy websites with mine: so-called 'backlinks'.
Having a link from a reputable website to another website is seen as an endorsement, in Google's eyes. High-ranking websites confer some of their pagerank 'score' to other sites which they link to. It's an SEO trick that's been around almost as long as Google - trying to get links onto other people's websites... especially high-ranking ones.
Google has now punished me harshly for not staying on top of my spam comment problem and has removed me from many searches. If, for example, you were to search for my name - Nick Grant - you would have found me on page 2 or 3 of the search results, but now I've disappeared completely. As far as Google's algorithm's are concerned, this website is a contrived creation, created purely to help people promote their dodgy websites. I'm not even going to write about what the kinds of grim and immoral services these sites are offering, because to use those words would further hurt Google's algorithmic perception of me and my website.
I had presumed that it was bots leaving the comments, so a friend helped me to introduce a couple of mechanisms to stop automated comments from being left. Surprisingly, the comments kept coming - there are real people whose job it is to sit at a screen and click those annoying ReCaptcha things, and then copy-paste in links to websites along with some nonsense made up text that's supposed to look like a genuine comment.
I'm not even going to share the kinds of comments that these clickfarm people leave, because it would again detract from the 1.2 million words that I have painstakingly written in clear plain English, with good grammar and highly considered sentence construction. I have taken the time to structure my writing into concise sentences and paragraphs, and express myself with great clarity, while there are an army of people leaving comments which are almost but not-quite nonsensical.
Google's natural language analysis is able to tell that what I write is genuine human-generated content, but it's also fooled by stuff written by people whose job it is to write generic comments for the purposes of search engine optimisation (SEO). The volume of text that Google scrapes from the web and indexes includes vast swathes of nonsense from social media, where literacy standards are woeful, but the majority of content on the internet is at least user-generated. It's hard for a search engine like Google to punish the spammers and the scammers, while also making sure that an ordinary member of the public who builds, maintains and publishes to their own 'home-brew' website, is not caught in the same net.
The same friend who has been helping me with my spam comment problem was also associated with a popular forum which had millions of visitors, at one point in time, until the site was completely over-run by bots. It's hard to battle bots and suchlike, when you're just a tech enthusiast who's making their small contribution to the body of internet text, and you don't have heaps of spare time to innovate and stay one step ahead of the spammers.
For me to comb through all the comments that have been left on my blog and delete the spam ones would be something which would either be a time-consuming manual task, or a time-consuming and technically difficult job to automate. Obviously, automating the task seems like the smart choice, so that the job of deleting all the spam is easily repeatable, but it would be work that's very similar to my day job - the whole point of writing for pleasure is because I have no opportunity to do so in the office. Doing "office work" in my spare time seems like an unfair burden, given that all I want to do is write and publish my thoughts, for the benefit of genuine readers - why should spammers benefit from my efforts?
Ultimately, the spammers might sink my website, just as spam Twitter accounts almost sank my social media presence. I can't help it if I don't have the resources to painstaking delete, ban, block and otherwise defend myself against those who are making money off the back of my effort, energy and generous contribution.
I do feel a little sorry for the poor people whose job it is to click on fire hydrants and traffic lights, and paste gibberish into comment sections of a website. In fact, I feel very sorry for them. That's a terrible job to have.
Anyway, any website link you leave now will not link anywhere except back here, so I'm sorry spammers: you're wasting your time. Leave me alone. Not that you read my blog anyway.
Tags: #socialmedia #seo #writing #blog #searchengine #computing #capitalism