This is a story about fresh starts...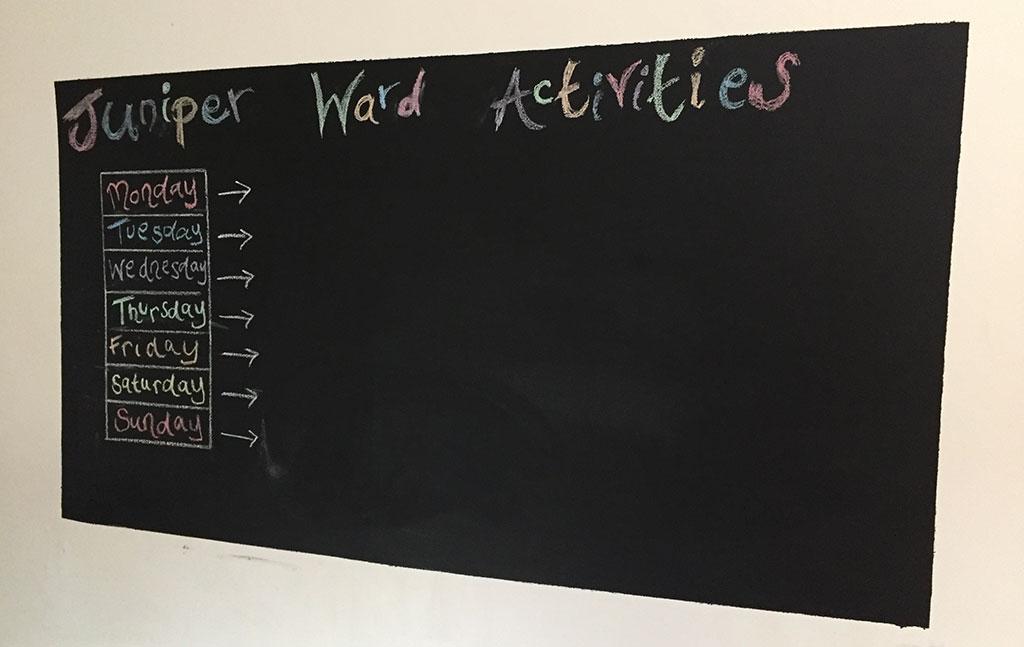 To many people, the idea of starting their life again from scratch sounds appealing. We can become weighed down with clutter and running away from our old life to start a new one - a fresh start - is something which many people yearn to do, but never actually dare to follow through with.
I'm still in the process of starting my life anew, so I thought I should tell you about a few things you probably hadn't thought about.
Your wardrobe has things in it which you don't need very often, but are essential during difficult times. The best example I can think of is a black tie, which you will need if you have to go to a funeral. It might sound like a trivial item to obtain, especially given that ties are one of the few clothing items which comes in one size, but you have to consider that very few shops sell ties, and those that do might not sell a plain black one. It's pretty rare to reach your late thirties and not have bought a black tie, and that black tie will last you a lifetime, given that you're likely to only ever wear it to funerals.
On the subject of clothing etc, you are sure to own a washing airer, ironing board and iron. It's hard to go through adult life without gathering clothing items which have to be dried slowly rather than tumble-dried. There are lots of times when creased clothes are not socially appropriate, so you will own these laundry-related items.
Curtains. Assuming that you own furniture - which in and of itself is a huge amount of stuff to buy - the curtains that you own are the appropriate size for your windows. If you move house, your curtains are unlikely to be the right size. Curtains are surprisingly important, given that without them you will have no privacy, and light will come flooding into your bedroom at dawn. It doesn't matter how much stuff you own, you will probably have to buy new curtains - urgently - if you ever move house.
Vacuum cleaner. I've lived for a month without a vacuum cleaner. There's no particular urgency in getting one, but sooner or later it would be good if I could hoover my floors and carpets, given that it's getting pretty tedious sweeping up with a dustpan and brush, which is something else I had to buy. These things are very mundane and domestic, but eventually your house will get pretty grubby without the modern appliances we all take for granted.
Kitchenware. I have two saucepans, one frying pan, a few sharp knives, a measuring jug, some wooden stirring implements, a few other utensils, but otherwise I'd find it pretty hard to prepare a meal according to a recipe book, which is bound to call for sieving, grating, whisking, mashing and other such things, requiring some kind of kitchen equipment I don't currently own.
Lampshades. I bought myself a nice lamp for my lounge, but the lightbulbs in my house are otherwise uncovered - naked bulbs are pretty ugly things, along with their cheap plastic electrical fittings. It might sound like a stupid thing, but I don't feel very comfortable in my home without nice lampshades.
Lawnmower. I suppose I'm lucky to have a garden, after having spent so many years in central London apartments, but a garden brings extra responsibilities: I have to mow the lawn. Actually, I have to get rid of all the weeds and get the lawn in good shape, because I love having a healthy lawn, so I will at least need some weedkiller and a rake to begin with, but then I'll need a lawnmower. I forget that I have a garden now. I had grown to like gardening since getting a house in my mid-twenties, but I had forgotten all about the duties of keeping the garden maintained.
There are a mountain of things I'd need to buy if I wanted to do things myself and not pay somebody else to do them. If I want to wash my car I'll have to buy a hosepipe, bucket and sponge. If I want to wash my windows I'll have to buy a wiper-thing and maybe a ladder. If I want to shine my shoes, I'll have to buy shoe polish and brushes. If I want to repair my clothes, I'll have to buy a sewing kit. All of the many things you've got tucked away in drawers and cupboards - I've got none of those things.
Guests are coming to stay soon, so I need a duvet and pillows, plus spare bed linen and towels for my guests... plus the aforementioned curtains... oh and a bed!
This puts things into context: I have a sofa which I can sit on when I'm awake, and a bed to sleep in, but other than that my house is still unfurnished. My clothes are in bags or otherwise strewn across the bedroom floor. I eat in the lounge, sitting on the sofa. I have barely enough plates, glasses and cutlery to support my own needs, let alone the needs of guests. I have barely enough bed linen to keep my own bed smelling fresh, let alone having having a spare set for the guest bedroom. I'm kinda camping in my own home - getting by with a vastly reduced amount of posessions than most ordinary people.
I decided to move all my boxes of stuff up to the top floor of my house. The boxes contain all my stuff which survived the turbulent years leading up to me moving to this big house. Now, my house feels almost empty - in fact, it is almost empty, given that 5 rooms have nothing in at all. My house is ludicrously oversized for my needs, but I'm very excited about being able to have visitors with children come to stay, and there's plenty of space for everybody.
Of course it would be lunacy to re-clutter my life unnecessarily. I've learned to live without almost everything, so I've seen no need to go rushing to the shops and completely fill my house with every conceivable furniture item I could think of. I've also bought clever things, like modular sofas which can be reconfigured easily, so I can easily re-arrange my rooms to suit me once I'm more settled.
Tags: #moving