This is a story about motivation...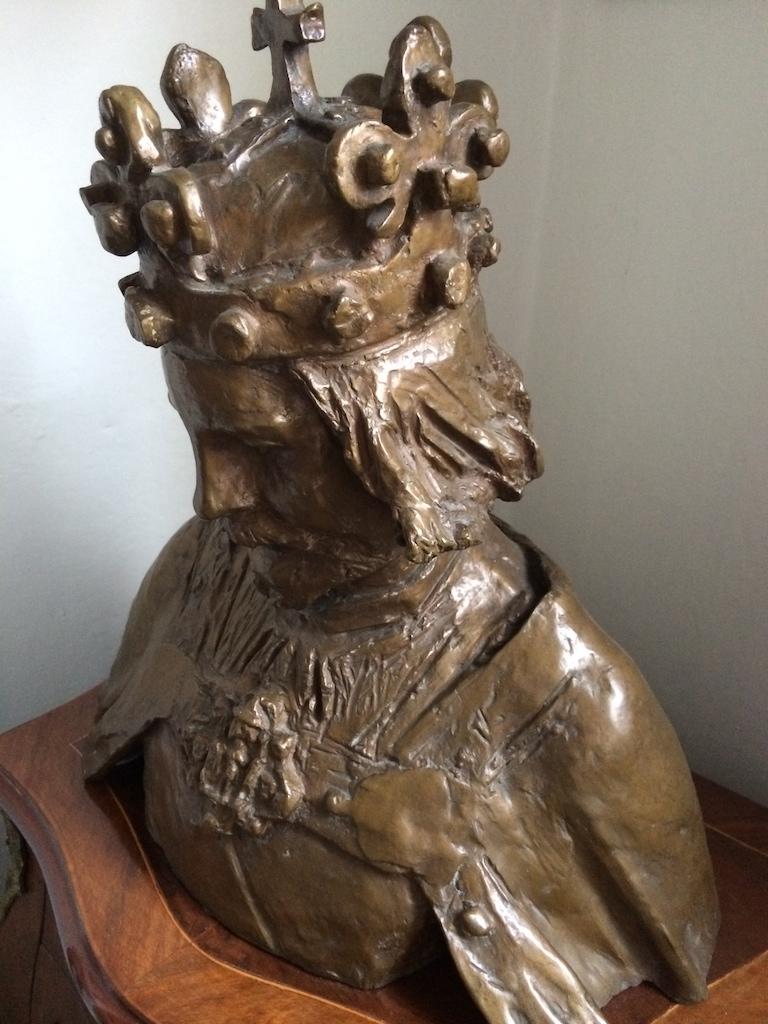 In a godless universe with no afterlife, if you're not fulfilling the will of your genes and reproducing, what's the point in being alive? We all die and we're all forgotten; everything is meaningless. Entropy will destroy everything that's structured, ordered and regular - we are being systematically destroyed; in the blink of an eye it will be as if we never even existed... all of human history, all civilisations, all buildings, all scientific knowledge, all great men and women, all works of art... it will all be gone.
Replication; reproduction is the force that fights against entropy. While entropy seeks to return everything to a jumbled and unordered chaotic mess, molecules that are mathematically probable to exist turn into more complex hydrocarbons, acids, proteins and all the other building blocks in the primordial soup, from which emerged the first self-replicating entities. Replication is as inevitable as the force that destroys everything that is ordered and regular, and returns it to disorder and chaos. Replication is the yin to entropy's yang.
The fact that you are conscious today, and not at some earlier point in history, is proof that you're the only consciousness in the cosmos. When you die, the universe dies with you too. You are the sole observer of events from your frame of reference, which means that your universe is unique to you. There are lots of other universes that are similar, but you cannot be conscious of those where you are dead, because your consciousness has ceased to exist, or never existed in them - you can only be conscious when you are alive. It's inevitable that there would be many other self-replicating entities in your universe with you, in close proximity, because of the spectacularly improbability of all the circumstances being right to create a consciousness - of course there'd be billions of very similar entities, with all very similar experiences, and all similarly 'conscious'... but your consciousness is unique in your universe, and your universe will end when you do.
If you're fulfilling the will of your genes, you are not conscious, you are merely one of the hundreds of billions of human animals that lived and died before you - unthinking fucking baby-making machines, making yet more beasts which will fuck and make more babies... and so on. You're just a disposable bundle of chemicals that has been used to replicate your genes. You're spent. You're trash. You're a husk; a shell.
In a godless universe with no afterlife, there's no point in anything, so you might as well do whatever you want. It could be a good excuse to live a hedonistic pleasure and sensation-seeking life that will maximise the amount of euphoria that you feel. However, you might sadly discover that you're immortal and find that your morals are completely corrupted. If you believe that the reason for living is to maximise your pleasure, what's to stop you raping and killing, just for fun? What's to stop you from raping the earth for your own pleasure? What's to stop you using and abusing the whole human race, and leaving the surface of the earth scorched and barren, plundered for every single drop of pleasure that you could possibly extract?
Thus, we arrive at a vision of hell: a planet made uninhabitable by an all-powerful immortal overlord who believes in nothing except their own pleasure, and damn the long-term consequences. It's pretty easy to see the evidence for that all around us.
Is there a middle ground?
I like to think that one day I'll be able to quit the rat race and become an artist. You might say that I'm already an artist, because I'm a writer, but the bulk of my time and effort is diverted into very mundane bullshit. My day job exhausts me. The need to pay rent and bills and service debts is a huge stress and a strain; a distraction. I'm completely unable to immerse myself in art, because of the arduous job of simply keeping a roof over my head and putting food on the table.
I've worked very hard during my 21+ year full-time career, and although I've been able to pursue a period of hedonism up to the point where it nearly killed me, I've not been able to ever pursue something I really love and am passionate about. It seems like the opportunity to indulge my passion for art might never be realised - it's somewhat unattainable.
I work, always with the slim hope that through hard work I'll be able to dig myself out of the hole and be able to then follow my dreams, but the realisation of that hope is eternally just out of reach. Hard work just isn't paying off. It doesn't matter how hard I work, and how long I work for... I can never reach my goal.
Why bother? Why bother with the early mornings and the dreadful boredom? Why put up with the stress and the anxiety and the slog of it all? Why put in the effort? Where's it getting me? Where's the payoff?
If life is about the hedonistic pursuit of pleasure, I can do that today and not have to work a single day more. I can end the struggle and return to my hedonistic life. Why bother struggling any more?
However, if life is about following your dream, and ideally pursuing some aesthetic abstract thing, like art, then I don't think I'll ever get there. I think being an artist would be perfect, because it's a change from the relentless pursuit of things that simply consume and exhaust resources, like procreation and hedonism, growth and conquest, business and capitalism, war, slavery and all the other things that inflict untold human misery.
I feel like I should be more comfortable than I am; more able to be an artist; more free.
Why go on? Why struggle anymore?
I'm not sure if I want to kill myself, or if I just need 2 weeks lying on a beach in a hot country.