This is a story about the end of democracy...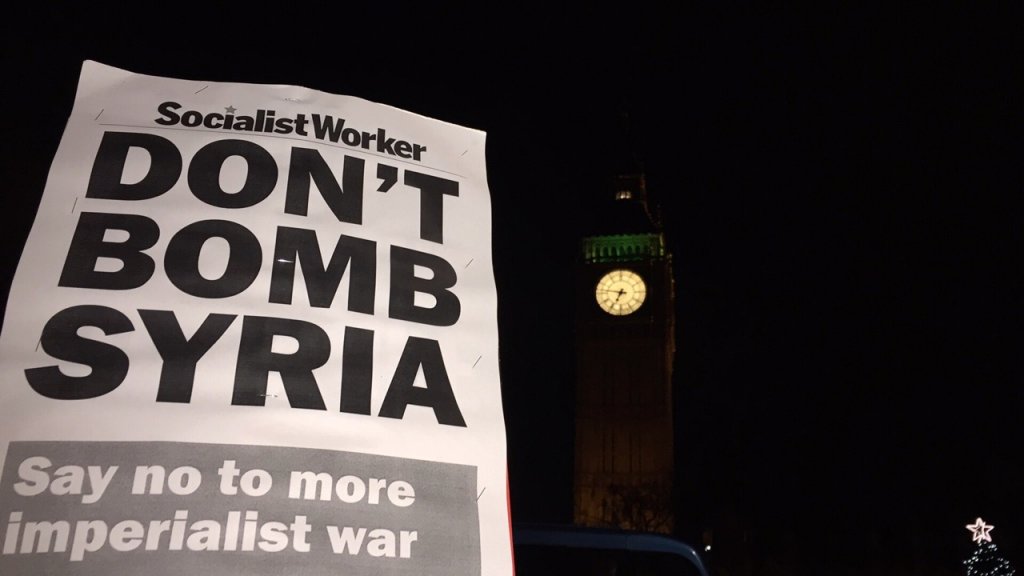 There's a widely held belief that our governments know what's best for us, because they're privy to information that the general public aren't. In the case of foreign affairs, our military intelligence gathering agencies will prepare briefings for those in power, which will persuade our government to act in the interests of national security. However, this runs contrary to the principles of civilised society, where information is presented transparently and we the people decide what's best for us - that's called justice, and that's called democracy.
Would you want to be imprisoned or sentenced to death at the whim of a powerful ruler, on the basis of a flimsy allegation? Would you do away with jury trials and the burden of proof? Would you prefer to hand all the power to a ruling elite who 'know better' than the rest of us, as opposed to having a democratic system?
The idea that there are a group of people who are smarter than all of us, and more capable of making an informed decision that's the best for everyone, has eroded the power of democracy and our own individual agency. Instead of being able to make our own informed decisions, the decisions are taken for us by people who think that they know best.
Life-or-death decisions are taken by people behind closed doors, who arrogantly believe that they are doing the right thing, because they surround themselves with other members of the guardian class. By talking privately amongst themselves in their bubble, they arrogantly believe that their intellect is superior to that of others, and that they will be able to reach a decision that's best for everyone, without consulting any mere mortals. This self-appointed elite believe they're smarter and make better decisions than the general populace, and have a right to hand down judgements as well as to keep their process and decision making opaque. By sticking together in a tiny clique, this arrogant group convince themselves that they're following a process that legitimises their tyranny.
There simply aren't a group of people who are better than the rest of us. There aren't a group of people who know better than the rest of us. The elites are self-appointed, and they mistakenly believe they are superior, because of exam grades, job titles and other social status symbols. The jury system delivers a consensus from a cross-section of society, which is a safeguard against arrogant people who believe their own bullshit and think they know it all.
Under communism, the belief that the greater good was more important than any individual's suffering or death, led to an end-justifies-the-means culture that killed millions. Today, we have a culture that worships the great and the good who believe they are infallible elites capable of deciding what's best for all of us, because they're better than the rest of us.
This is not anti-intellectualism. This is anti-elitism. You can be an intellectual without being an elitist. You can care about people and the fate of humanity without being a tyrant. You can be caring and compassionate without installing yourself in a position of ultimate power in people's lives. Nobody should have the power to rule over their peers, in a minority group - that erodes democracy and creates misery, suffering and death.
I abhor those committee sitters who are so hungry for power that they have abandoned public service, in pursuit of positions which afford them godlike powers over ordinary people's lives. I have a deep hatred for anybody who thinks that they alone can make a decision, when presented with some information which they guard and horde, lest it become an open and transparent decision making process and their power base is eroded.
I've witnessed first-hand the scramble to censor, cover-up and cover arses after a death, where the committee sitter was culpable. Instead of inviting transparency and admitting that the elitist arrogance was the cause of death, the committee sitters close ranks and become thick as thieves - skulking around in the shadows. The arrogance, when this behaviour is causing lives to be lost, is the reason that so many lives continue to be lost. Instead of relinquishing their power, admitting their mistakes, becoming open and transparent, those who are culpable for deaths continue to believe that they know best.
It sickens me that there are a group of people who think they have a license to kill; some kind of moral justification for their tyranny and the misery and deaths they cause.
Tags: #politics