This is a story about office work...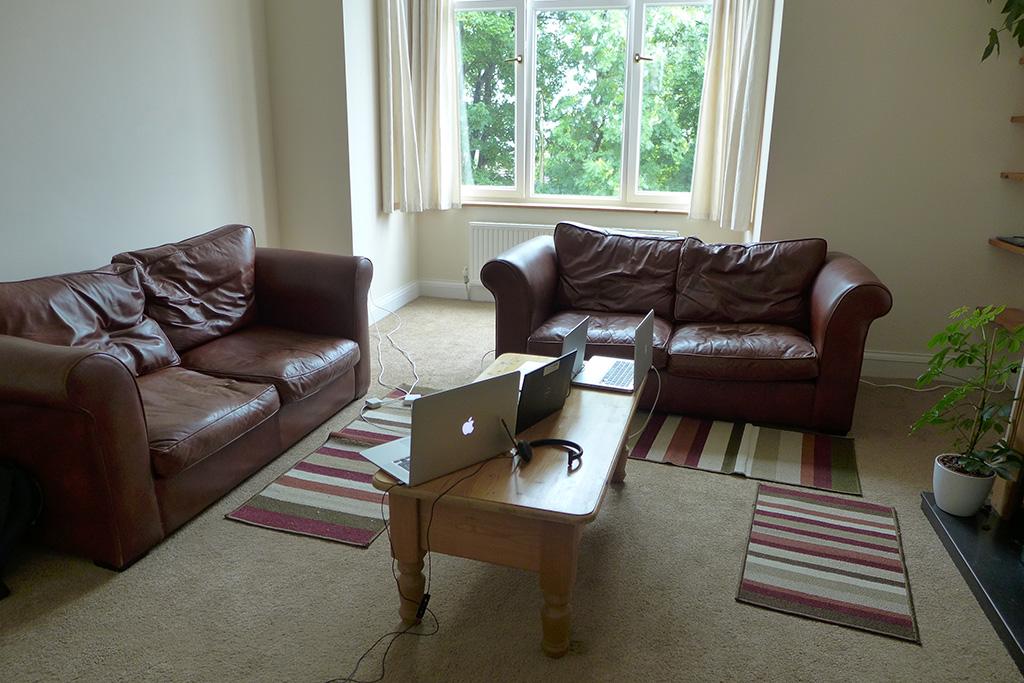 My life often sways wildly between the sublime and the ridiculous. I'm working from home today and I've got enough laptops to pretty much cover the entire surface of my coffee table. Clearly, I don't have enough hands to operate all these machines simultaneously, but when my main work machine is busy doing something - like now - I can pick up one of my personal laptops and keep myself constantly entertained.
It's a real treat to be able to write during office hours. It was a real treat to be able to walk no further than the distance between my bed and my sofa, this morning when I started work. It was a real treat to be able to flatten down my bed hair and join a morning conference call in a less-than-presentable state. It's been a real treat to not have to pretend to be busy and otherwise gainfully employed the whole working day.
I've had a really productive day. I think the stress and anxiety of being presentable and on best behaviour in the office is exhausting, and I've been able to focus my time and energy on doing my job, instead of looking like I'm doing my job.
Of course, if I worked from home all the time, there's no reason why my job couldn't be done by somebody in India for 1/700th of what I charge. "I bet you could work from the beach if you wanted to" people say to me. No. No I can't, because what the client pays for is to have a miserable person chained to their desk in the UK. The client pays to have an office chair kept warm by a human butt. That's what the client wants: bums on seats.
Spending 4 out of 7 nights a week sleeping in my own bed and working from home every Friday seems sustainable. It was nice to get back in my apartment yesterday evening. Working from home today has been awesome. I'm starting to feel a little bit more hopeful that I'll be able to manage to get through the next few months.
It's also raining today, which always makes me feel better about missing out on enjoying nice hot sunny summer weather. Tomorrow there's a storm coming, bringing high winds, which I always find exciting. I could even go kitesurfing if I wanted to, although there are probably thousands of tourists who'll all be trying to pretend like it's a good day to go to the beach, even though the wind will be gusting well over 50mph.
This week has been better than last week, which is a good omen. Hopefully I'll get settled and comfortable with the routine.
Things are looking up.
Tags: #career