This is a story about early retirement...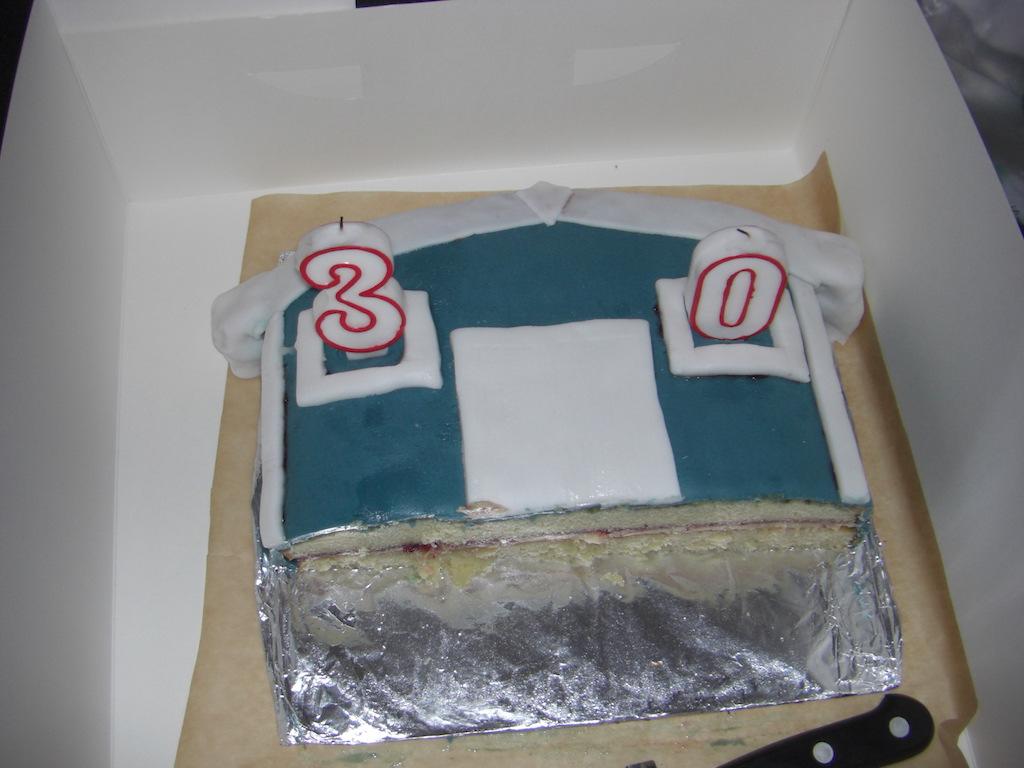 I was pretty pleased with my life's achievements by the time I hit the age of 30. I'd earned a lot of money and been able to enjoy a lavish lifestyle, and I had plenty of material possessions as status symbols to attest to my accomplishments. My income vastly exceeded my expenditure and I'd amassed enough savings and assets to be able to support myself without a job for many years, without having to tighten my belt or live frugally.
I decided to quit the rat race and be my own boss. I retrained as an electrician and set myself up in business as a one-man operation: just me and my van... and my customers. Turns out that you always have a boss, whether you're a salaried employee or the founder and CEO of your own company. There's always somebody who you're dependent on for your money, like investors and customers who have to be kept happy. Perhaps only trust fund brats are truly free from the tyranny of having to kowtow to anybody, but even they have to kiss the ass of the trustees if they want to get their hands on more cash than their already more-than-ample unearned lifelong income.
My subsequent attempt to use my software smarts to earn money while I slept didn't turn out much better than my attempt to become a traditional tradesman. Realising that customers were harder to extract money from than I'd anticipated, and that I was going to end up giving away a substantial amount of equity and control to investors, I burned out and became very depressed about life.
I tend to win more than I lose when software's involved and my most recent attempt at earning money in my sleep was quite successful, when I bought Bitcoin miners which I kept in my summer house. I also ploughed every pound and penny that I could beg, borrow or steal and I bought Bitcoins, which then appreciated in value a hundredfold or more. Sadly, I needed to liquidate my assets to settle an acrimonious divorce, hence why I'm not [yet] a multimillionaire... well, and also to be honest I didn't think the value of Bitcoin was going to go much beyond $5,000 but that's another story.
To be fully retired and spend my days wandering around National Trust stately homes - or whatever it is that retired folk do - I think would be quite torturous and tedious. I was dragged around enough stately homes as a child, with my pushy parents mistakenly believing that educational leisure experiences would be somehow beneficial to me and my future.
Software is the gift that keeps on giving and I've worked an average of 3 months per year, during the last 4 or 5 years. That's pretty close to semi-retired. The remaining 9 months of each year have been spent sleeping rough, living in hostel dorms, in and out of hospital, locked up on psych wards or otherwise generally living a life which most people would not consider to contain much rest and relaxation.
I'm pretty exhausted to be honest.
I'm 39 years old and I'm knackered.
During the last 9 years I've done all the things which my parents told me not to. I've followed my dreams and I've ended up in a few nightmares too, but I've finally been able to experience life. I was a very well-behaved boy and young man: I was the well-mannered sensible child who did all the right things and was achieving all the things that grannies and aunties like to hear about when your parents phone or write to brag. There's a lot of snobbery in my family and I felt duty-bound to comply with very boring, rigid and old-fashioned ideas of success. I'd spent my life up to the age of 30 living somebody else's idea of how I should live my life. Then, I rebelled.
I really rebelled.
It took me a while, but I caught up. At the age of 32 I had been a straight-laced boring conformist who'd never stepped out of line and had never experienced life, in all its its horror as well as its beauty. By the time I reached my 35th birthday I was pretty much ready to start gently pressing the brake pedal. Now I'm only a year away from turning 40 I've got both feet on the brakes and I've pulled the handbrake too.
I don't think you can really say you've lived until you've been arrested, thrown in the back of a paddy waggon, locked in a police cell, sectioned, locked up on a psych ward, been hospitalised, been in critical care / intensive care, been on a high dependency ward, had organ failure, had dialysis, had a horrific injury requiring general anaesthetic and major surgery, become homeless, slept rough, lived in a hostel dorm, run out of money, been physically addicted to drugs and all the other things which came about when I decided to abandon all caution and just do whatever the f**k I wanted for a few years.
I really made up for lost time, but I don't regret any of it. If I have any regrets, it's only that I listened to my parents and I behaved myself and I was sensible. I wish I followed my dreams earlier. I wish I did what I wanted sooner, rather than attempting to please my parents and gain their approval, which turned out to be impossible anyway.
To continue my life in the way I had been living it until a year ago would be quite disgraceful. There's no dignity in being 40+ years old and doing the kind of crazy s**t that I've been doing during a lot of my thirties... in fact I think it's a real shame to see people who haven't been able to stop the madness when they've reached an age where they should supposedly know better.
In light of the fact that I only have a year until my 40th birthday, I am now semi-retired. I have almost fully retired from my life of crime, drugs and insanity. Now, my life consists of a cushy government job which requires very little thought or effort and gives me a lot of disposable income and leisure time. Life is a lot less exhausting without the police cells and the hospital beds.
Over the coming months I'm going to complete my 1-million word writing project, pay off all my debts, replenish my savings and write a new chapter in my life: the comfortable semi-retired existence of a highly paid consultant doing government work; the return of some of the lavishness of the lifestyle I used to enjoy when I was a much younger man.
I am a little sad to say goodbye to the version of me who could say and do whatever he wanted, but the consequences almost killed me on numerous occasions and my luck was going to run out sooner rather than later.
39 isn't the usual age where people start a laid-back life of semi-retirement, but I think it's appropriate in my case to dial back the insanity from 11 to a much more reasonable 3 or 4.
I hope the previous 12 months I'm writing about this time next year are much more becoming of a gentleman celebrating his 40th birthday. I'm pleased that I've got a year to get things sorted in my life, so I don't feel like a total failure.
Happy birthday to me. 39 today.
Tags: #career