This is a story about my big mouth...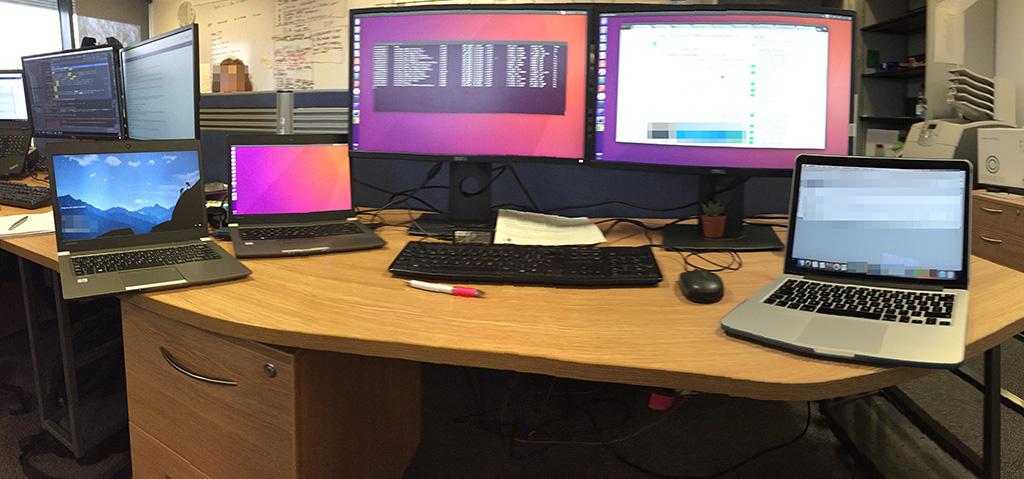 I have had a pretty simple game plan for my re-entry into civilised society: keep my damn mouth shut. Every time I think I've got something interesting to add or that I'd like to join in a conversation, either because I'm bored or maybe just because I'm feeling left out, instead of doing that I say to myself "that's a bad idea" and I attempt to busy myself with my work.
I'm trying to keep my head down.
I'm trying not to be noticed.
I don't do a very good job of keeping my big mouth shut sometimes. When I'm tired, sick and otherwise destabilised, I over-compensate for my insecurities by talking loudly and confidently about things I know almost nothing about. So far I've been patiently tolerated, and managed to luckily say things which have not been altogether wrong, useless, offensive or otherwise completely revealing the true extent of my imposter syndrome.
Sometimes I'm very good at quietly getting on with a difficult piece of work. Sometimes I'm able to do exactly what I need to do, which is to concentrate on producing a lot of high quality work, and staying out of trouble.
I'm highly opinionated and I've got a lot to say. I have a lot of thoughts and ideas. The office is not the place to explore those ideas. The best colleagues in a large organisation are the ones who don't rock the boat. If you get too many people in an organisation who think they're hot shit, the whole place becomes hell on earth very rapidly. It only takes a few arrogant assholes like me to ruin a lot of people's day. The best possible thing I can do in the office is to rein in my motormouth.
Writing without a filter every day has gotten me into the habit of engaging my mouth before my brain. When I write, I do so without considering whether I'm making myself look like a dickhead, whether I'm upsetting anybody or generally thinking about the consequences of what I write. I generally assume that what I write is harmless.
At work, the tiniest slip of the tongue could be disastrous. There are things which are simply unspeakable at work, and it's best if you don't even hint that you might have an opinion. Gender, politics, religion and other emotive topics are best avoided in their entirety. To express liberal-minded sympathies with the wrong thing could cause your colleagues to assume that you're in favour of legalising murder, rape, pedophilia, bestiality, terrorism and the distribution of syringes filled with heroin to newborn babies.
It's best to say nothing.
Although it's very difficult to do, I avoid looking at any websites which are not work-related. I don't want to take the chance that somebody might even glance over my shoulder and assume from the title of the Wikipedia article that I'm reading, something about who I am.
Obviously, it's a patently absurd situation, where I spend a very great deal of time writing and publishing a public document which explicitly declares every single weird thing which goes on inside my head, as well as my unflattering mistakes of the past. How can I go to so much effort at work to present a bland beige nondescript and mostly absent personality, entirely designed to obfuscate any identifying features, and yet at the same time put so much time and effort into making every minute detail of my entire life publicly accessible?
I suppose if I didn't write like this, I would struggle a lot more to keep myself contained at work. My inner turmoil would express itself in unhelpful and unprofessional ways in the office, through the way I speak, write and interact with my colleagues. I often have the impulse to sneak a little bit of my real personality into the dry technical work that I do, but I'm able to resist that urge, because I have a creative outlet.
Today was not a good day.
I've been tired and unwell, which compromises my ability to think before I speak. I've been procrastinating, because I've got a difficult piece of work to do and my brain hasn't been fully functioning. I have some interesting and eccentric colleagues, who are truly delightful to spend my working week with, but I've been unable to resist the temptation to keep myself to myself and stay out of trouble. In short: I've been far too outspoken and unguarded.
I'm not such an idiot that I haven't carefully considered most of what I've said. I've managed to deliberately stay out of conversations which almost definitely should never be held within the four walls of a respectable organisation. I've managed to remind myself to be evasive and vague most of the time but when I left the office this evening, I was suddenly filled with regret that I was not more secretive and opaque.
It's hard to resist the temptation to have an unguarded social interaction with somebody, when they genuinely seem interested in who you are and what makes you tick. When colleagues are showing a genuine interest in my life outside work, beyond simple nosiness, it's flattering and makes me feel wanted. I have such a desperate need to belong and to be accepted, that it's hard for me to maintain my defences and keep my mask in place.
I fear there may be unexpected negative consequences. I'm paranoid that I'm damaging my reputation and weakening my position. I'm more worried than ever that my spotless image is being tarnished, by my own words.
I live constantly in the exposed and vulnerable position of having more than a million unflattering words easily accessible to anybody with an internet connection and the ability to use Google, but it's the comparatively few words I've uttered in the office which trouble me the most.
Perhaps I should feel heartened that my colleagues want to know who I am but I'd almost prefer it if they read my blog, rather than got to know me through my thoughtfully considered and highly sanitised words, designed to be safe for office consumption.
I feel like I'm repeating the mistake I made in 2014 and 2015, where I was so confident in my technical abilities, the quality of my work and the value of my contribution, that I relaxed too much. Being myself in the office was not a good career move.
It's hard work, putting on a corporate mask, but it's financially rewarding. I really don't want to be the architect of my own destruction.
Tags: #career #writing #privacy #socialmedia