This is a story about being at the top of the bell curve...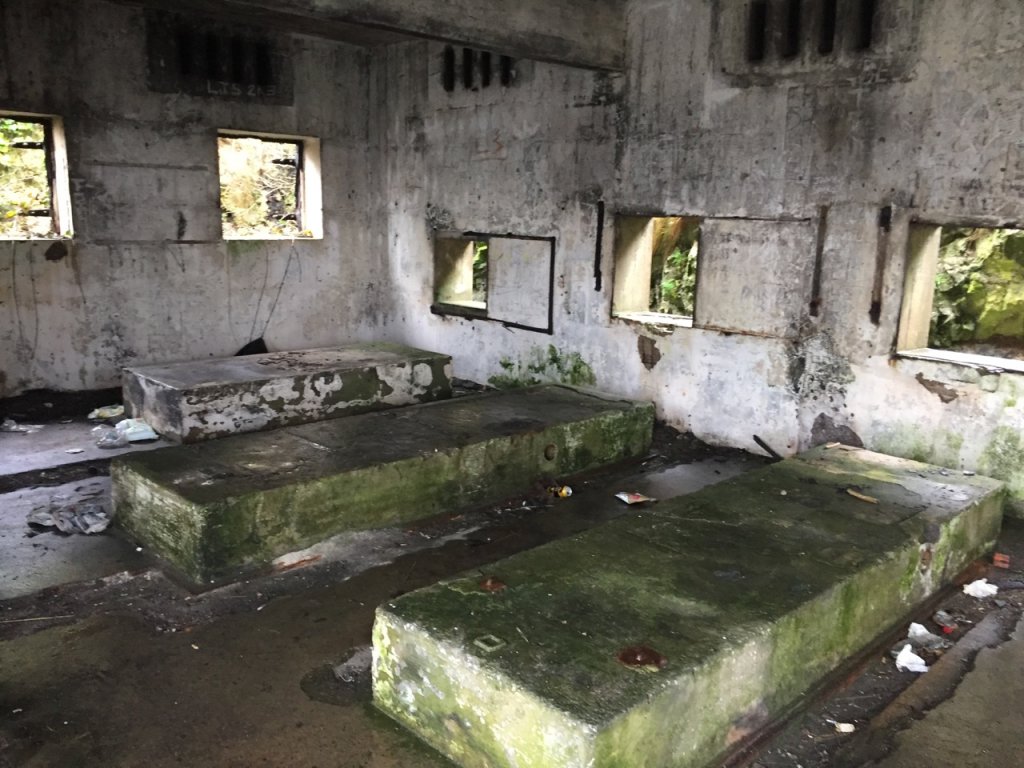 The world has pushed you one of two directions. Either you feel like the smartest guy or girl in the room, or you feel distinctly average; part of the herd. For some of us, society conspires to make us feel like the top dog and that we can lord it over our fellow humans because we're oh-so smart and important; a big cheese. For others, we take our comfort in knowing that we're just the same as our peers - ordinary and unremarkable.
You might notice a habit of the perennial committee sitter to offer unwanted advice and solutions to solve problems you didn't even know you had. You may observe that the person who believes they have risen above the masses is rather keen to take you down a peg or two - they'll take every cheap shot they can to undermine your self-confidence, lest you start to believe in yourself.
Likewise, you might notice an excessive humbleness - bordering on the pathologically self-critical and self-doubting - that holds back those capable members of society who actually do the work, not seeking to idly sit in judgement over others. You'll hear people giving credit where credit's not due, to those who have cheated and sharply elbowed their way to the front of the queue. A kind of weak-kneed deference is given to the great and the good that is wholly undeserved.
We are all mediocre. Whether we have millions of adoring fans or apparently none, there is no human being who is thousands of times better than another. No man or woman deserves praise and adulation that is manyfold greater than given to their peers. Although we have a tendency to hero-worship, revere men of letters and fetishise those who hold coveted job titles or wear uniforms, we sometimes forget that these are just ordinary people who are role playing - abusing the human psychological weakness towards those in authority.
Any one of us might purchase a fluorescent jacket and start bossing our fellow citizens around, and people will be surprisingly compliant. Any one of us can buy our way into a position of fame and influence, and people will attach a surprising amount of gravitas to our words. "Oooh, what a great leader! How wise they are!" people coo with approval as they unthinkingly accept the artificial social status that was conferred by something bizarre and abstract, such as a metal badge pinned to somebody's chest.
There's a confidence trick that propels ordinary mediocre people into becoming little Hitlers who believe they have a god-given right to exercise dominion over their peers. Those who believe - mistakenly - that they have risen above mediocrity start to believe their own bullshit and fall in love with their own reflection. Buoyed by the unearned respect that's been shown, the pompous little twats start thinking that they can solve everyone's problems and do anything - they start to think they can do any job and know everything there is to know; they believe their opinion and contribution is always valuable, when demonstrably it is not.
In order to support the delusions of grandeur, the world has to be simplified so that trite and painfully obvious solutions to the oversimplified problems can be thrust upon the lower orders. "Have you tried not being poor? Maybe you should try having money like I do. I'm great!" say those who have become rich and powerful by fluke of birth and other circumstances beyond anybody's control. It's impossible to measure anybody's value as a person versus their peers, because sheer blind luck gifts us vastly different advantages in life.
Virtue signalling by those who are succeeding in life is something which turns my stomach. I abhor those who believe that the reason why they're fitter, healthier, happier, richer, more academically qualified and in jobs of higher social status, is somehow due to smarter choices and harder work, or worse, genetic superiority. We can only play the cards we're dealt.
If we consider our place in the universe we should be humbled. If we consider our net contribution we should not be so pleased with ourselves. Everybody is distinctly average and we live meaningless lives. We are all destined to be forgotten.
Of course, fame and positions of high social status lead some of us to believe we're not far from the top of the pyramid, but this is stupidity. You might only be 3 promotions away from becoming the president, prime minister, CEO or other apex member of society, but you haven't done the maths. If each person has 15 people who report to them - such as the prime minister's cabinet - then you'll be competing with at least 3,375 other eager little Hitlers vying to get onto the next rung of the ladder. You're not special, unique, different or in any way making a contribution other than your 1/7,600,000,000th as a distinctly average member of the human race, despite your job title, qualifications, underlings, followers and other vanities.
The indoctrination into a society where we must kowtow to the least qualified and capable begins at an early age - people who aren't able to do jobs or command the respect of their peers take charge of groups of infants and instruct them to believe every word they say. "Respect my authority!" demand teachers as they exploit humanity's predisposition towards filial obedience. What kind of a person is so insecure that they need to find a vulnerable group of young children in order to provide them with an unwilling audience?
Those who wish to judge, police, lead or instruct others are unqualified by reason of insanity, in my opinion. To crave authority and power disqualifies those who have the mental affliction of believing they're better than their peers. Power should never be given to those who want it.
Personally, I want to hear the opinion of the person who thinks their opinion is worthless. I want to find out how those who don't think they're qualified to make decisions want to run the country. I want to be led by somebody who doesn't want to be a leader. This is not anti-intellectualism or a tirade directed against experts, but in fact a desire to solve the real problems; the hard problems, and not just have a society that exists to massage the egos of the little Hitlers who are completely incompetent, incapable and lacking in enough humility to pipe down and listen; lacking enough intellect to even comprehend their own stupidity.
How much productivity and ingenuity is squandered because we have constructed a society which seeks to tell most people that they're stupid and useless, and they'll never amount to anything? What kind of educational system have we got, when it tells most people that they're shit and they should give up - studying is not for the likes of them. Why would we actively discourage people from furthering their education, by slapping a label on them that says "average"? What's an education for, anyway, if it's just a means of attaining a job of high social status... the right to sit in sneering judgement over your peers.
As we reach the inevitable endgame of late capitalism, where we were told that competition would give us the very best results, are we not now able to see that we've squandered all our most precious resources? We've ruined childhoods and lives in the pursuit of academic excellence, but all we've produced is a tiny handful of impractical fucktards who've had every ounce of free thinking thrashed out of them by the system, who rule over the rest - the vast majority of us have been told we have nothing of any value to contribute to society.
Of course, the ruling elite, the scientists, engineers, teachers, doctors, university lecturers and those who hold all the other positions of high social status, are not bad people, provided they haven't been irreversibly corrupted into believing that they truly are better than the rest. To kill, imprison and re-educate the sneeringly arrogant guardian class - as has happened in so many revolutions - would be to squander the expertise that this group undoubtably has. The trick is going to be to wrestle power away from this group; to humble them - they should be servants of society, and not believe themselves to be gods.
People don't like to be patronised. The masses don't mind doffing their hat, so long as the bread and circuses continue unabated, but in a world of austerity and economic depression, why the hell should anybody show any respect to a jumped-up self-important little twat who thinks they're a big deal? Why should those of lower social status continue to humour their superiors; continue to massage their egos?
We're seeing multiple groups who have been patronised and marginalised now becoming discontent in this depressingly fucked up world. Women are fighting the patriarchy. The young are fighting the baby boomers. The practical are fighting the impractical. The workers are fighting the idle. The competent are fighting the incompetent. The have-nots are fighting the haves. The many are fighting the few.
It seems inevitable that the systems of societal control would collapse under the sheer weight of human misery. If you want to oppress a group of people, you should select one of their member at random and give them an elevated social status (imaginary) and they will brutalise their peers, believing that they are suddenly better than the rest and have a preordained right to abuse their fellow men, women and children. It seems inevitable that the oppressed group - who vastly outnumber the oppressors - would strike back eventually. The beaten dog sometimes bites back.
Of course, doom-mongers have regularly foretold of revolution and riot; popular revolt, only to be repeatedly disappointed when the people haven't risen up in anger and corrected social injustices. I am extremely unoriginal in putting forth an opinion on the inequalities of society, and pointing at the classes who consider themselves to be superior as the cause of the problems. However, I'm not wrong.
As the internet democratises publishing and broadcasting, such that we can all be journalists, TV presenters, politicians and add our voices to the discussion, we see the traditional power bases shifting. Unqualified people who have no right to an opinion are having an opinion anyway and sharing it, and they are getting readers, viewers and followers. Information which was restricted to those who had been moulded into loyal gatekeepers, has now been given to everyone, such that we can all become experts - there's no longer a monopoly on knowledge and education. This must surely be the final coffin nail for those who have sought to cling to power.
The net result, if the plutocracy is to unwind itself without too much violence, is that the hero-worship of the CEOs and politicians and celebrities and professionals and academics and journalists and other powerful men and women, is going to falter. We'll start to realise that we can't kowtow to these people any more, because it's too costly for society. We can't accept enslavement to those who are supposed to serve society any more.
Three cheers for mediocrity.
Tags: #politics