This is a story about barriers to entry...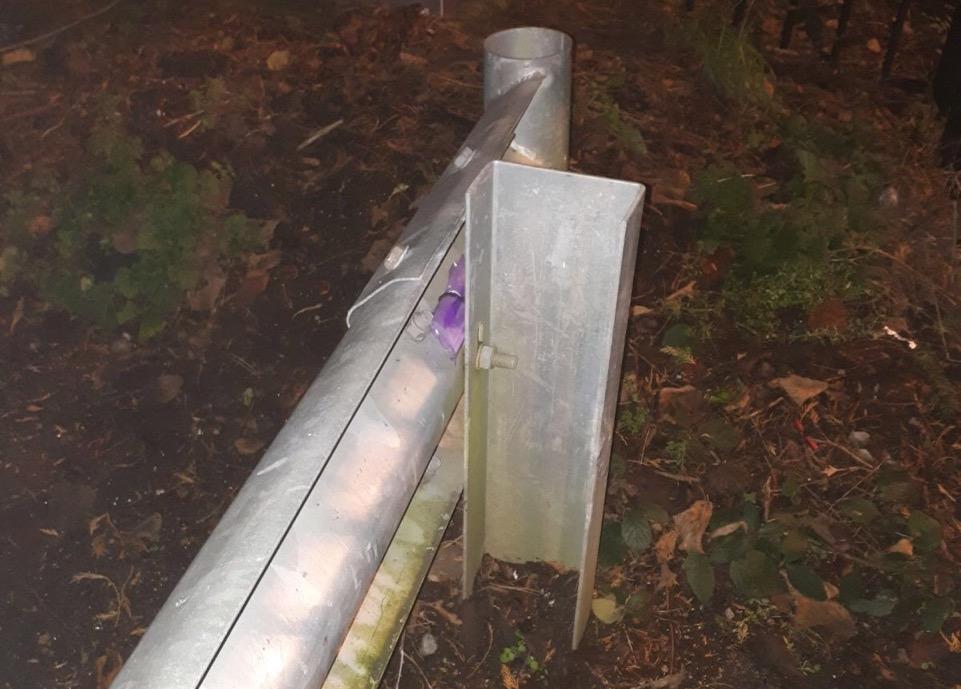 I'll admit that as a child I took the path of least resistance. Instead of dentistry, which I realised was going to be monotonously boring - if you've seen inside one mouth, you've seen them all - I chose a route that would lead to getting rich quick. Soon, I had a wonderful lifestyle and I never really had to kowtow to any gatekeepers or doff my cap in deference to the slave-owners.
I thought about what I was going to write tonight and I thought I'd come up with a really great blog post title, but it turns out I already used it. In fact, I've written so much that somewhere there's something that perfectly captures everything I'm going through.
I wrote at length about the indignity of being subjected to external scrutiny, when I consider that my 20-year career should have now put me beyond the awfulness of such a process - who the fuck are you to judge me? Of course, if you were hiring somebody for their specialist skills, how would you be able to judge whether they are competent or not, unless you yourself are an expert? One does not have a dog and bark oneself, etc. etc.
Thus, we rely mostly day-to-day on a web of trust. Somebody who is recommended by a friend is much more trusted than a total stranger. Friends of friends are our friends. We stick together. Homo sapiens is a social animal.
What happens when our social network disintegrates? How do we ever rejoin civilised society?
Speaking from personal experience, re-entering the game is very difficult. It's nigh-on impossible to get anybody to take a punt on a talented nobody, versus a talentless fuckwit who knows how to play the game. I don't begrudge the fuckwits - so long as they stay the fuck out of my way - and perhaps it's me who's got things wrong. Many colleagues of mine are qualified for nothing more than keeing a seat warm, reading the news, listening to the radio, watching videos online and counting down the hours minutes and seconds until it's time to go home. If you were hoping to get ahead in life on merit, you're going to be sorely disappointed and frustrated.
It would be unfortunate if I was mischaracterised as somebody who's not a team player. I love my colleagues and I need human interaction, although it seems like my work has a kind of purity that means there's always a right answer and a wrong answer. I'm a fucking wet dream for greedy bosses, because I deliver early and under budget, which is unheard of in my industry, but perhaps it's me who's letting the side down - I should deliberately work at the pace of the slowest worker, because of worker solidarity.
I'm rambling, but I've reached the ragged limit of what I can handle. Either things go my way, or I feel like life's not worth living. I'm blackmailing life to give me what I want, using my own life as an expendable hostage.
Whether I deserve to succeed or not, given the rough ride I've had and the effort that's been expended... these are questions of worthiness that you should answer by having two tramps fight to the death over a half-bottle of wine, just for your own sick amusement. All I can tell you is that having worked my way back from the brink of death and destitution, all I've got to say is fuck you, buddy. You think I should curtail my efforts and scrub toilets for minimum wage, living in some shithole? Fuck you. I'd rather die.
There are matters concerning loss of status and loss of dignity - these are not trivial. If somebody lives the high life and they fall from grace, it's not realistic to expect champagne and sportscars any more, but what about some dignity in labour? What about being paid a wage that reflects a person's skills and experience?
Of course I'm raising the wider question about whether anybody is really paid what they're worth. Of course, we all know full well that the value that we deliver in terms of pure pounds and pence that we put into the pockets our slave-owning capitalist tyrants, does not at all reflect our effort and our productivity, but you know what? The question still has to be asked and has to be answered.
I might seem like some bleeding-heart left-leaning-libtard who thinks they're owed a living, but the evidence doesn't support your assumption. Through all my turbulent times, I've never claimed incapacity benefits, job-seeking benefits, housing benefits, tax credits or any of the myriad forms of state support that are supposedly available to me. I'm trying to play an honest game. I'm trying to play by the rules of the conservative politics that seem to rule the day. I'm trying to work my way out of poverty and back to a position of health, wealth and prosperity.
If I fail, what does it mean? Failure could be utterly catastrophic for me. Even though I have friends who somewhat underwrite my risk, offering to give me a roof over my head, can you imagine working your bollocks off through a 20-year career and having nothing to show for it?... not even some kind of state handout. I thought it would be awful to be dependent on the welfare state, but it's actually more awful to be dependent on out-and-out charity, which could end on a whim.
I don't want to hold a gun to my own head and make my demands, but I came a long way since rough sleeping in a bush. If anybody ever had any doubts about employing an ex-homeless, ex-junkie, washed up loser weirdo who's lost everything, then haven't I proved the case for my fellow unfortunates and myself? When's a guy gonna catch a break?
I'm not trying to elbow my way to the front of the queue. I'm no more deserving than the next person who's equally needy and in distress. To the casual observer, I enjoy a whole host of advantages over the struggling masses. It's not a competition. It shouldn't be a competition.
If you think life's all about survival of the fittest and "it's a jungle out there" then fuck off and de-evolve already, you knuckle-dragging c**t.
Tags: #politics #capitalism #career #suicide