This is a story about trying too hard...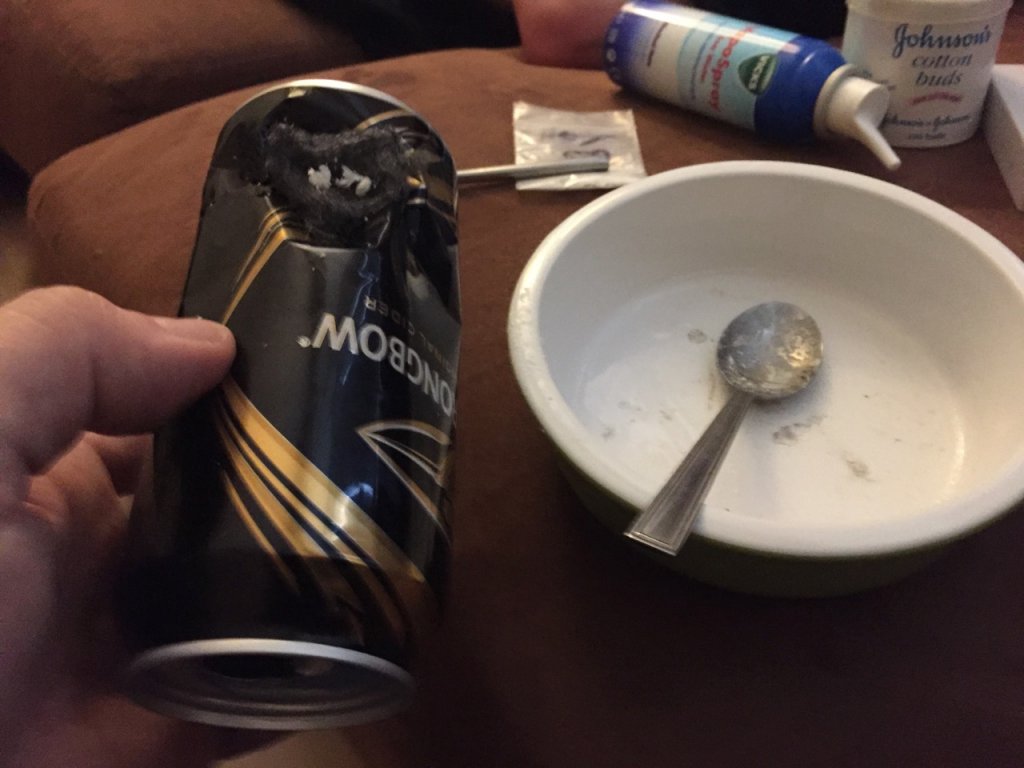 "You've got to meet my friend..." she enthuses. "Can [my friend] stay at your place on Saturday?" she asks, well in advance of the weekend. "You two were separated at birth - you share the same spirit animal" she tells me. The pressure to get along with this new person - talked about in reverential terms - is immense.
She's planning a meal out. At the restaurant, I'm told that I'm going to be sat specifically next to this over-hyped friend, because it's assumed that we are going to get along like a house on fire. That's an arson joke, but we'll get to that later.
Friday - the night of the meal - all my new friends-to-be had signed a card to welcome me into their lives. There was a helium balloon on the table, like at a 5-year-old's birthday party. Nobody ever went to such elaborate lengths to make me feel a sense of belonging; acceptance. I was almost moved to tears, but I had a job to do that night: to meet & greet and make a good first impression.
We were eating dinner - Brazilian barbecue meats - and my 'spirit animal' was sat in the corner of our booth, not eating. It was announced - against her wishes - that she had been on a 4-day drug binge, taking what is colloquially known as "meow meow". Unsurprisingly, an exclusive diet of powerful stimulant drugs does not give you an appetite for anything of nutritional value. Sitting in a restaurant is probably the last place on earth I'd ever want to be after a binge like that. I decided to temporarily park any "getting to know you" chit-chat with her until a time that my spirit animal was in a better place, physically & mentally.
After dinner, the group began to fracture. There were some who wanted to go to a packed noisy pub selling lousy overpriced drinks, and others who preferred to come back to my nearby apartment, where we could all have a comfortable seat on my big couches, and converse without having to shout - a bona fide middle-class thirty-something cliché: the house party.
One reason for the success of the house party is that it's a far better environment for the consumption of recreational drugs. I'm not foresworn from drug use, but to me, addiction is not a social activity. My general personality and attitude - no fear & everything to excess - had led me to drug overdoses of supercrack that put me in hospital with multiple organ failure. My drug taking was not recreational - it was abusive, reckless and akin to playing Russian roulette with a 6-bullet revolver loaded with 5 bullets.
If you have successfully made yourself a comfortable wealthy middle-class life, it's your mortgage repayments and other household bills that keep you awake all night, not powerful Class-A narcotics. To lose just one night of sleep and have the mentally destabilising effects of recreational drugs, has a profoundly negative effect on the week that follows. I never noticed that my weekend partying had a negative knock-on effect on me when I was young, but now my age has now become a factor.
One of my new friends - who's the same age as me - did the sensible thing and headed home at a reasonable hour. He had his sister's wedding on the Saturday and he appointed me as the responsible adult, in charge of putting the girl who was going to drive him to the wedding, into a cab, in time for her to then drive a gazillion miles across the country. "How are you going to stay awake and concentrate on the road after partying all night?" I asked her. "Amphetamines" was her answer. I can't fault her logic - if it works for fighter pilots, then why wouldn't it work for an ordinary car driver.
Fighter pilots have "go pills" and "no-go pills" which are taken respectively at the beginning and end of a mission. I offered to make her one of my special "no-go" preparations, so that she wasn't wired as hell at the wedding and clearly off her nut on speed, but she declined.
At the first ever party I've thrown in my new apartment, it was snowing. When the "good stuff" started to run out, Billy Whizz came out for a run. The white dusting on a makeup mirror started to become a hybrid mix of different substances. Molly came for a visit too.
Predictably, like any party that Charles is invited to, the whole room was talking over the top of each other and making boastful claims. For some reason, my reaction to this was to admit that I'm a grower not a show-er. This prompted one of the guys to claim that he was both a grower AND a show-er. Having been dared to get my dick out and show him I duly obliged in front of my guests. This guy then took me in the kitchen to prove one part of his aforementioned claim: he did have a substantially proportioned soft penis.
I then asked the room for their opinion on a classic ethical philosophical dilemma thought experiment, knowing that it would provoke lively and entertaining debate. Soon, this prompted a couple to leave the party, almost without saying goodbye because they were still arguing about the 'right' answer to a question that divides legal, moral and scientific opinion. "Bullseye" I thought to myself.
With Charles still having a strong influence on the room, oneupmanship raged out of control. We ended up comparing scars. While the girls were not exactly thrilled to show off any evidence of self-harm, me and the guy with the big [soft] dick debated who had the better scar from an operation. This segued into "who's spent more weeks in hospital?" as I steered the competition towards "who's the most insane?" knowing that I would easily be the undisputed champion.
At this point I was getting a bit bored with the war of words, so I just rolled up my sleeve and slashed 3 or 4 cuts into my arm with a kitchen knife. I then became immediately aware that I was so desperate to impress my new friends that I had just mutilated my body in a sudden act of self-harm.
With the theme returning to dares again, my 'spirit animal' dared me to suck my own penis. I explained that without an erection, it would be a difficult act to fulfil, but in the spirit of the dare, I asked if she would be content to see me lick my own foreskin. She confirmed that it would satisfy the conditions of the dare. Without hesitation, I dropped my trousers and got my soft penis as close to my mouth as I could, and then pulled my foreskin until I could touch it with my tongue - it was actually easier than I thought it would be. Obviously, there are not that many people - especially growers not show-ers - who would drop their trousers and suck their own dick for the amusement of their guests. This was a far more impressive feat of courage than cutting my arm with a kitchen knife.
After that, the number of crazy anecdotes that I could tell were stories that all revolved around a similar theme: being hospitalised or locked up in police cells. The stories that drug addicts tell are not that varied or interesting.
I decided to demonstrate my culinary skills in the kitchen. With an unspecified secret ingredient - some of the snow that was falling earlier in the evening - I gave a practical demonstration of a chemistry experiment. Namely the conversion of a salt to a "free base" where water, carbon dioxide and sodium chloride are isolated as 'useless' byproducts. This chemical reaction allows a salt with a high melting point - which would combust in the presence of a naked flame - to be altered into a crystal with a low melting point, allowing it to be vaporised without burning.
With sodium bicarbonate mixed with the mystery ingredient, in a spoon, a few droplets of water were added. The carbon dioxide fizzed away in a delightful effervescent chemical reaction. A few pinches of sodium bicarb later and we reached the point where the fizzing stopped. Then, I heated the spoon and boiled away the salty water, leaving only the "free base" crystals.
What would you do with this crystalline substance, one might ask?
Well, first, you need to take an empty beer or soda can and make an indentation at the opposite end from the bit you drink out of. Then, perforating the thin aluminium of the can with a pin, you can create an area where air may enter the can, when you to suck on the end you'd normally drink out of. Another option - if you can find such an object - is to take a hollow glass tube and put wire wool (Brillo pads work well for this) into one end.
Having allegedly made this concoction and strange contraption - which was all part of me showing off what a badass I am - I had allegedly demonstrated how to make crack cocaine and a pipe to smoke it. There couldn't have been a more "fuck you - I'm fucking hardcore" demonstration of how 'streetwise' I am, unless I'd whipped out some rubber tubing, a thin aluminium spoon, clean pins (hypodermic syringes), a small ball of cotton wool and proceeded to 'cook' a batch of heroin and prepare it for injection. I've never injected heroin by the way, although I did have fentanyl - which is 1,000 times more powerful - injected into me in hospital. Most people are afraid of needles and associate needle use with people whose drug addiction has led them to a completely dysfunctional life that consists of a miserable merry-go-round of theft/robbery/prostitution, 'fencing' stolen property, scoring herion and then getting high until there's no drugs left and there's only 4 hours until you get "junk sick" and have to repeat the whole exercise again.
Before I put the last of my party guests into a taxi - my friend who was driving to the wedding - at about 6:30am, three of us insufflated a few final lines of white powder, allegedly.
My spirit animal had a nice time until the drugs started to wear off, and then cognitive impairment, a drug-induced panic attack and akathisia (inability to stop twitching/tic'ing and/or jiggling of legs) left her in a rather sorry state where it was pretty clear that she was suffering from an unpleasant ordeal. I tried laughing at her. I tried telling her to stop being such a wuss, given the relatively 'mild' binge that she'd been on - just 4 or 5 sleepless nights, and relatively low doses of very impure drugs. In the end, I took pity on her and made her a little shot glass with things to cure her anxiety, replace lost dopamine and serotonin, and basically put her to sleep - there's no 'magic bullet' for insomnia and sleep deprivation, but sleeping pills damn well help. I threw all manner of things into my special 'comedown cure' that would ease her suffering. She was talking gibberish; she couldn't understand what I was saying, and I had to spend 20 minutes trying to maintain her concentration and eye contact for long enough that she could swallow what I'd prepared for her. Then, finally she fell asleep with a look of calm on her face. I don't mind babysitting the occasional person who's going through the consequences of 'self-inflicted' shit, but it would have been inhumane to let her suffer unnecessarily.
Saturday night, I made her another concoction that would prevent "the Sunday from Hell" where the consequences of an outrageous drug binge were brought into sharp focus by the need to start work again on Monday. "I want to order a pizza" she announced at about 11:30pm, having swallowed the curative remedy only 10 minutes earlier. "You have 10 minutes to get into bed, otherwise you're going to pass out on the floor" I warned her. My earlier good work had moved her out of binge mode and into a state where her appetite had returned, but 8 more hours of quality sleep was vital for both of us. The die was cast.
10 minutes later, I pulled her mobile phone out of her hand - the pizza company's number half-dialled - picked her up from the floor where she had collapsed in a most unladylike position, and carried her to bed. I was so tired that I could barely see straight to send a couple of texts before I passed out too.
After 9 hours sleep, we both awoke feeling pretty damn refreshed, considering the way we'd abused our bodies. I'd improved her average daily sleep time for the week, from 2.5 hours to 5.3 - more than 100% better. Ideally, we would all have perfect sleep hygiene and get 8 hours a night. I needed to end her drug binge, save her from many hours of unnecessary suffering and let her catch up on desperately needed sleep. I was giving her a fighting chance of not losing her job, thus spiralling even further downwards. This is about the best you can ever hope to do for an addict until they're ready to acknowledge that their addiction is rampaging out of control. Addiction always leads to complete & indiscriminate destruction of your entire life, health and will prematurely kill you.
I incurred the wrath of my 'spirit animal's' best friend for not condemning her addictive behaviour. Do I have the moral authority to lecture anyone on their lifestyle? I know better than anybody else I've ever met, how you can go from riches to rags. Supercrack was the paving stones of the road to Hell - hospitals, police cells, hostels and sleeping rough. I overcame my addiction to one of the most powerful drugs on the planet, as well as dealing with the total destruction of my life - divorcing my wife, selling my house, losing my job. So it would seem that if anybody's got an opinion that's worth respecting, it'd be mine. However, humans' relationship with drugs & alcohol is way more complex than "this is bad for me so I'm going to stop"... otherwise nobody would take drugs, get drunk, smoke cigarettes, drink coffee or energy drinks.
We live in a world where we try to find somebody with anatomically opposite genitals to us, squirt some love snot into them, and then spend the next 18+ years looking after our blood and mucous covered alien-like midget progeny, that was painfully ejected from the girl's sex hole. Human behaviour does not follow purely rational rules.
Human use of intoxicating beverages and preparations of plants that contain bitter alkaloids - with the intention of seeking psychoactive effects - is behaviour that's almost as old as cave painting, making fire and sharpening pieces of flint to make spears.
My kidneys are over 50% recovered from my last hospital visit. The facial tic that was caused - quite literally - by brain damage, has now repaired itself. The people and places that are no longer in my life because of supercrack addiction, have been replaced by a new city, new home, new job and new friends. Yes, it could've been worse, but believe me... nobody needs or wants to be told the bleedin' obvious. If it was just a case of saying "fire is hot and will burn you" and "knives are sharp and will cut you" then we'd see a 100% reduction in those injuries, by the bullshit logic that we need to nag and shame addicts into fixing their dirty little habits.
Often an addict is conveniently labelled as a black sheep, and becomes entertainment for the group that surrounds them. Lots of concerned hand-wringing and "we need to do something" empty talk goes on, but all that really happens is that the addict becomes a pariah, with nobody nonjudgemental left to turn to - it's the loneliest thing... lonelier even than being a homeless person injecting heroin under a bridge. Trust me: to spend time in the company of addicts and alcoholics who make no secret of their loss of control and the destruction of their lives, is to gain a nonjudgemental social support network that can make the difference between life & death. Fuck any condescending prick who thinks they're a moral authority who can sit in judgement and save you from yourself. Even with my stories of drug-induced insanity, hospitals, police cells and psych wards being by the far the most extreme you've ever heard, I can't tell an addict or alcoholic what to do with their life.
To hear the same hectoring, lecturing bollocks from people who [do or don't] know what it's like to realise you've overdosed and you've got 30 seconds to dial 999, or just let yourself die... it's not working, is it? I don't know if you've seen the stats, but only Portugal is winning "the war on drugs" and the way they're doing that is to destigmatise and decriminalise drugs, despite immense pressure from the United States to stop saving lives and improving the wellbeing of the Portuguese people.
So, that was the weekend that was full of drug-fuelled insanity that would supposedly trigger me to relapse back onto supercrack. Bullshit.
Tags: #addiction #friends #drugs